In the night from Sunday to Monday in the southern part of the city came out to smoke on the balcony, there was in the yard, quite frankly, the circus. Somebody blocked the exit of one car. There was a tow truck. I think - taken away to fine-parking offender and be done with it. But no! Is this soul rest on Russian? :)) It is necessary to teach Veselukha and dishonest driver ...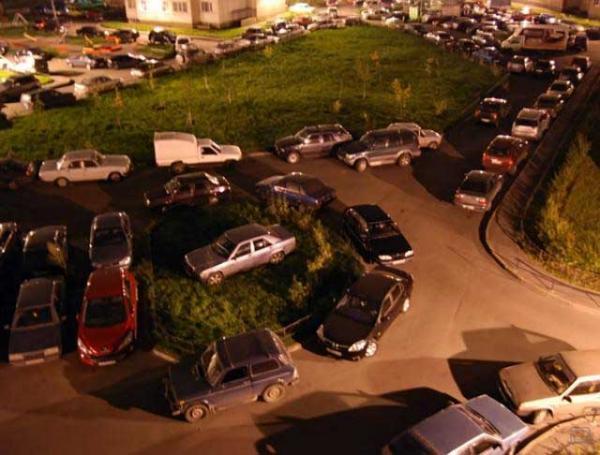 Wheelbarrow dumped ... in a bed.
Good punishment boor - Park humanly!