A selection of the best pictures of the year by the outgoing agency Reuters.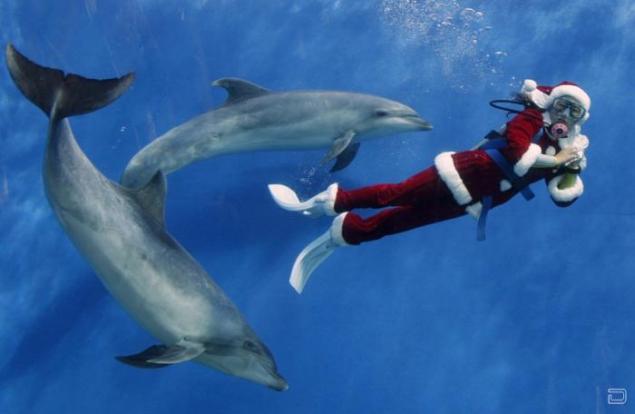 A diver dressed as Santa Claus swims with dolphins in the aquarium "Sea Paradise" in Yokohama, south of Tokyo November 15, 2009. December 25, 2009 there will be the Christmas event. (REUTERS / Yuriko Nakao)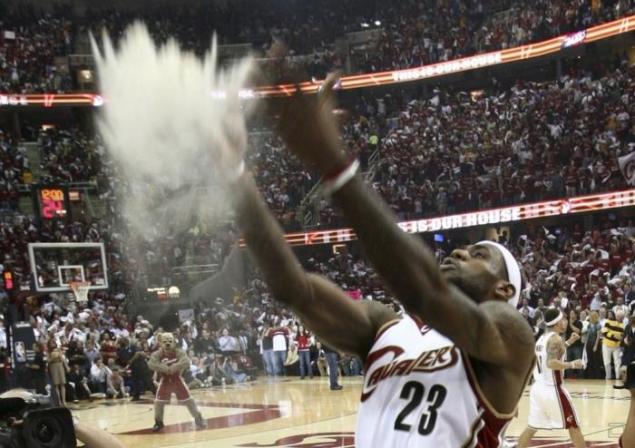 LeBron James of the team «Cleveland Cavaliers» rises into the air pillar of powder before the second semi-final basketball game «NBA Eastern Conference» against the team «Atlanta Hawks» in Cleveland, Ohio, May 7, 2009. (REUTERS / Aaron Josefczyk)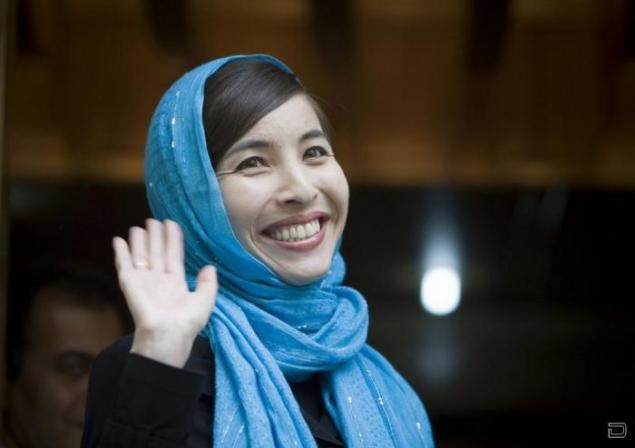 American journalist Roxana Saberi, released from prison on Monday, waving to the camera reporters outside his home in Tehran on 12 May 2009. Saberi's lawyer stated that her good humor and that she had already next week could leave Iran after it was removed from the accusations of spying for the United States. (REUTERS / Morteza Nikoubazl)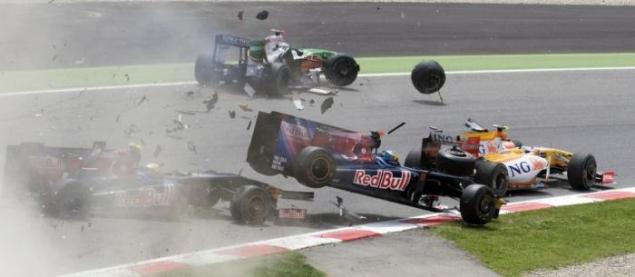 Formula 1 driver from the team «Toro Rosso» Sebastien Bourdais of France (right) takes off from the track, faced with teammate Sebastien Buemi of Switzerland (left), Adrian Sutil of German «Force India» (rear) and Brazilian Nelson Piquet of " Renault »at the beginning of the Spanish Grand Prix Formula 1 track« Catalunya »in Montmelo, near Barcelona, ​​May 10, 2009. (REUTERS / Josep Loaso)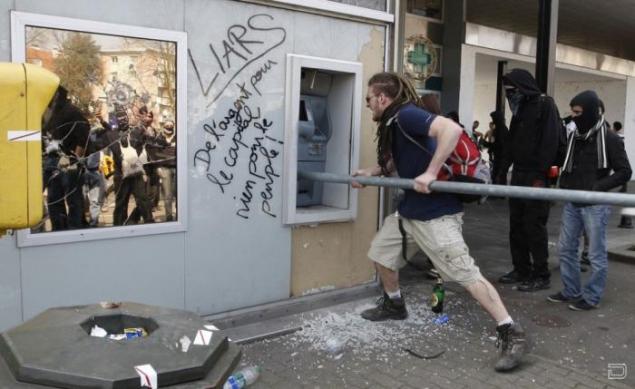 Demonstrators break ATM, on which is written "Money for nothing and the state - for the people" during anti-NATO demonstrations in the suburbs of Strasbourg April 4, 2009. This week North Atlantic Treaty Organization (NATO) celebrated its 60th anniversary at the summit, held in Germany and France. (REUTERS / Vincent Kessler)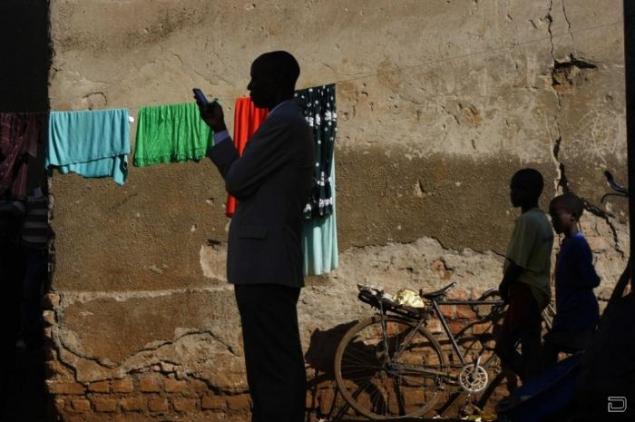 City officials accompanying foreign reporters, gaining SMS in the suburbs Kachuf in Masaka District of southern Uganda, March 24, 2009. In the language of Luganda word "Kachuf" means "mud." «REUTERS / Darrin Zammit Lupi»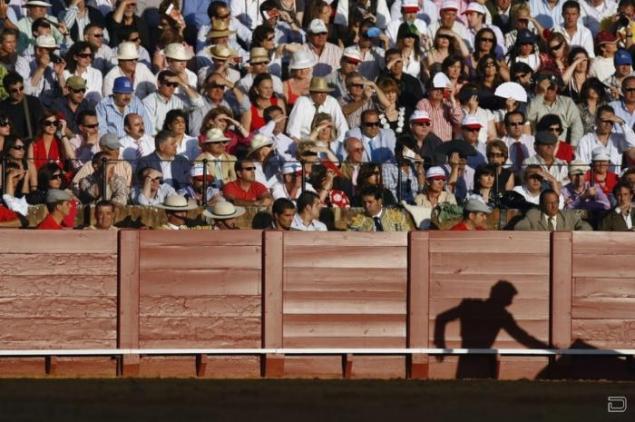 Shadow Spanish matador Daniel Luque on the wall during a performance with the bull at a bullfight in the arena "Maetranza" in Seville April 29, 2009. (REUTERS / Marcelo del Pozo)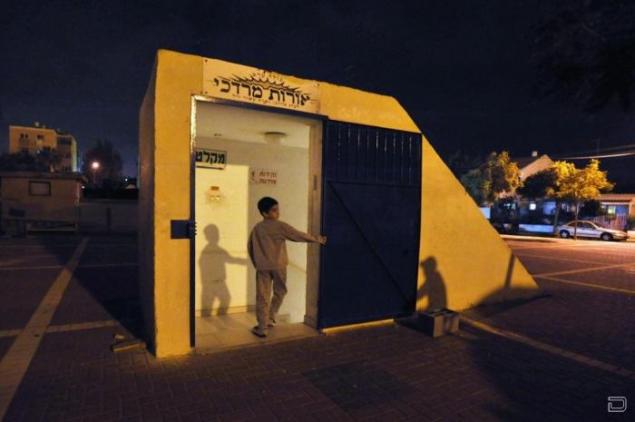 Israeli boy goes to the shelter in the southern city of Ashkelon, January 4, 2009. Israeli troops and tanks have divided the Gaza Strip and surrounded its main city on Sunday in response to an attack group "Hamas", which killed 500 Palestinians, including many civilians. "Hamas" attacked southern Israel, despite the best efforts of the most powerful army in the Middle East to achieve the goal of Israeli leaders to get rid of the threat of border skirmishes. (REUTERS / Amir Cohen)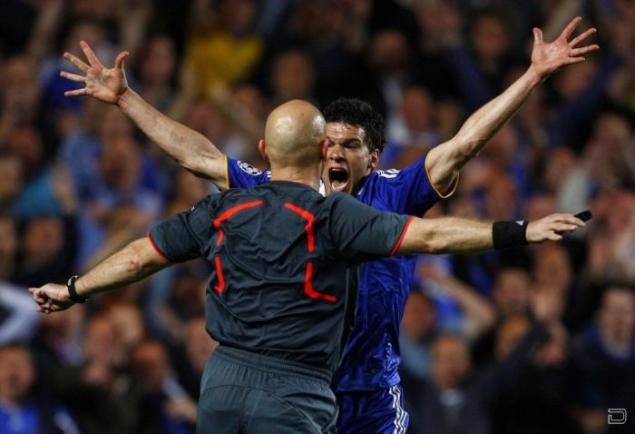 Michael Bullock (right) of "Chelsea" yells the referee Tom Henning Ovrebo that a player of "Barcelona" handball match in the semi-finals "Champions League" in London on 6 May 2009. The match ends 1-1, "Barcelona" won by the rule goal scored in a foreign field. (REUTERS / Eddie Keogh)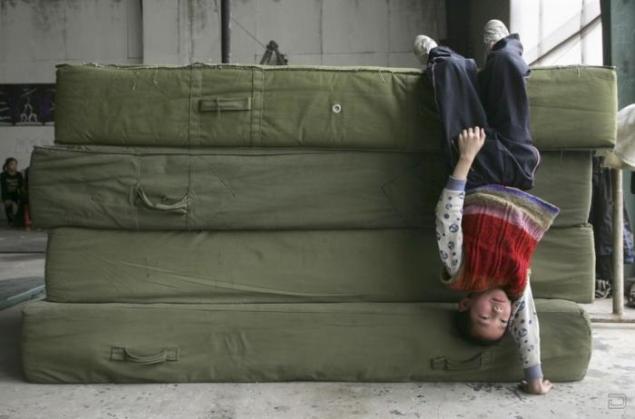 Boy fulfills a handstand during a workout at a local acrobatic school in Zhengzhou, Henan Province, April 24, 2009. Approximately 20 students between the ages of 5 and 15 years are engaged in school, hoping to perform on stage after 3-4 years of training to those making a living.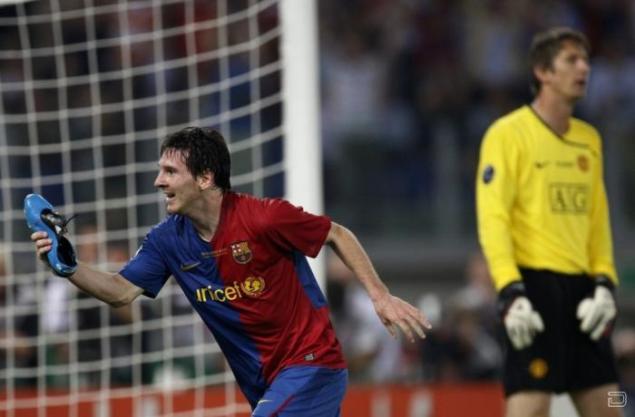 Lionel Messi (left) from the "Barcelona" celebrates his goal against Evin Van der Sar from the "Manchester United" in the Champions League final at the Stadio Olimpico in Rome on May 27, 2009. (REUTERS / Giampiero Sposito)
Cyclist Alessandro Petacci from Italy kisses pink jacket on the podium after driving 198 km third stage from Grado to the Giro d'Italia May 11, 2009. Petachchi won the stage. (REUTERS / Stefano Rellandin)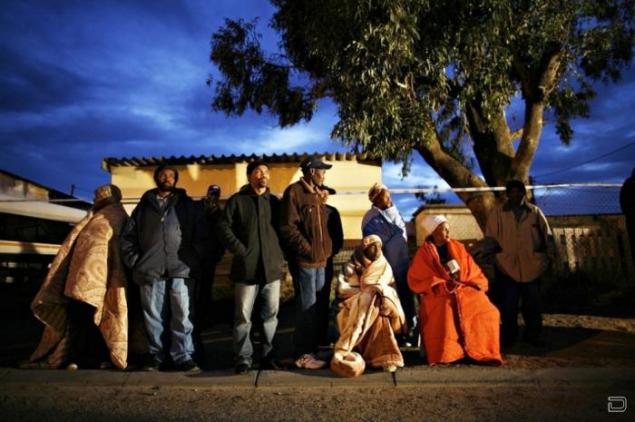 South Africans are waiting for the opening of the polling station in the suburbs of Cape Town Khaelitsha April 22, 2009. South Africa voted in favor of the preservation of the African National Congress, despite strong opposition since the collapse of apartheid 15 years ago. (REUTERS / Finbarr O'Reilly)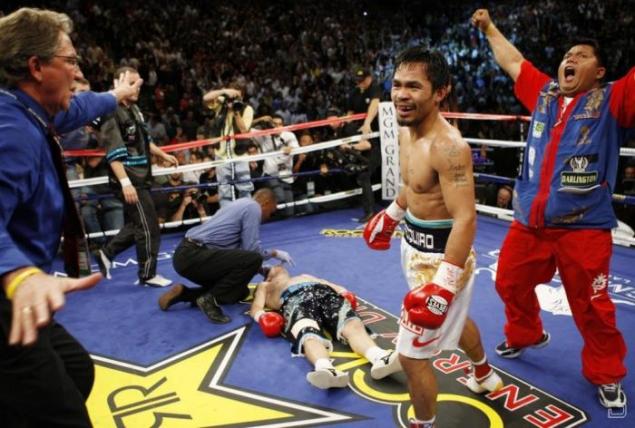 Ricky Hatton of Britain in the "technical" knocked out during a 12-round bout with Manny Pacquiao of the Philippines at the World Championships in the super-lightweight champion in the ring «MGM Grand Garden Arena» in Las Vegas, Nevada, May 2, 2009. Right Pacquiao coach Buba Fernandez. (REUTERS / Steve Marcus)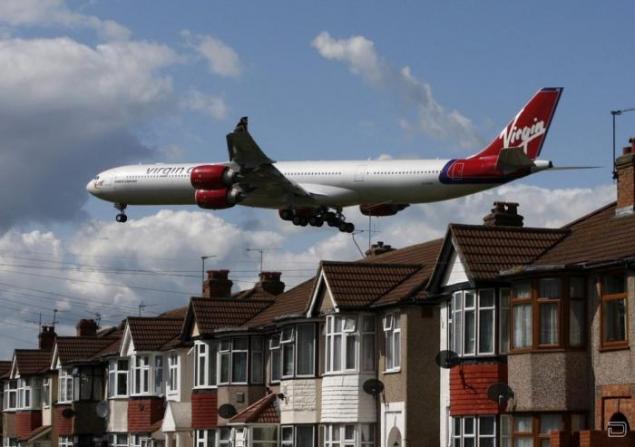 The aircraft company «Virgin Atlantic» landing at the airport "Heathrow" in London May 26, 2009. Private airlines company «Virgin Atlantic» almost doubled revenues, but said that due to the economic crisis, airlines will be "virtually impossible" to make a profit this year. (REUTERS / Luke MacGregor)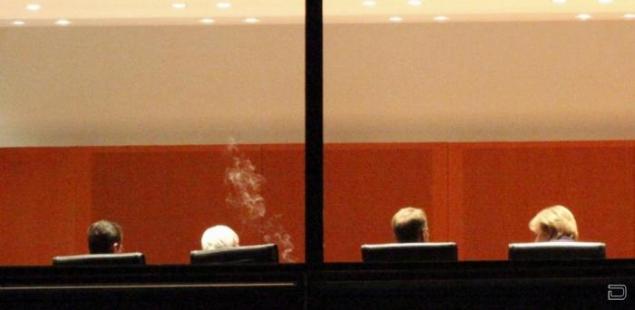 German Foreign Minister Frank Walter Steinmeier (second from left) smokes during a conversation with German Chancellor Angela Merkel (right) at a meeting in the Chancellery in Berlin on May 28, 2009. A government meeting about investors automaker «Opel» must complete decision in favor of several candidates. (REUTERS / Fabrizio Bensch)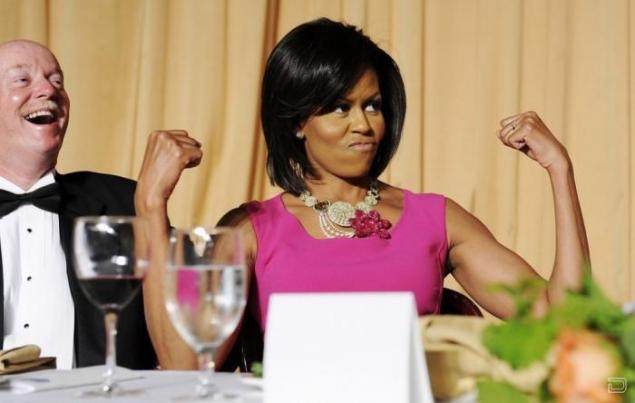 US First Lady Michelle Obama reacts to joke about the fact that she likes to wear sleeveless dresses at a reception for the press at the White House in Washington, May 9, 2009. (REUTERS / Jonathan Ernst)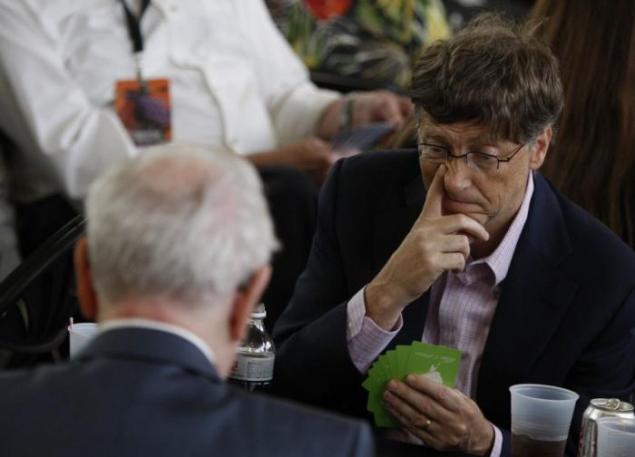 The founder of the company «Microsoft» Bill Gates during a game of bridge with billionaire Warren Buffett (left) at the annual meeting of shareholders «Berkshire Hathaway» in Omaha, Nebraska, May 3, 2009. (REUTERS / Carlos Barria)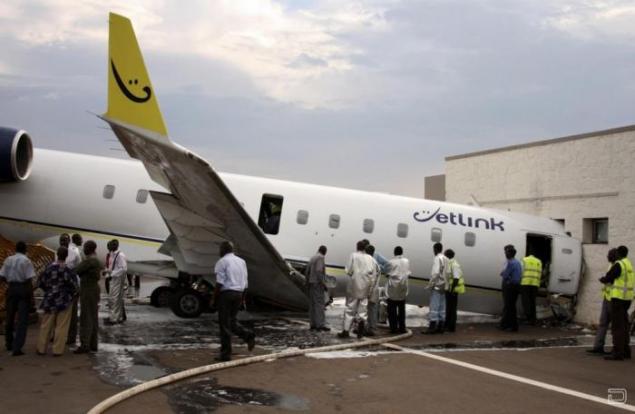 The authorities of Rwanda are looking at the aircraft company «Jetlink», crashed into the VIP area at the airport in Kigali, November 12, 2009. A passenger plane bound for Uganda, crashed into the VIP-zone in the capital of Rwanda. As a result of the death of one passenger. (REUTERS / Hereward Holland)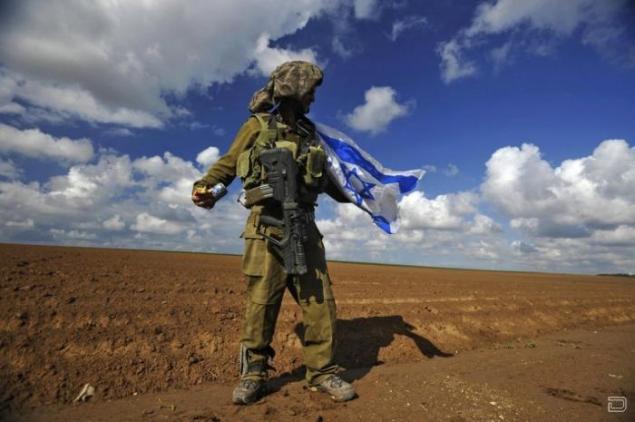 An Israeli soldier holds the national flag, crossing the border back into Israel from the Gaza Strip January 18, 2009. Islamic Resistance Movement "Hamas" announced that a cease-fire along with other militant groups in the Gaza Strip and give Israel, which already declared a truce with his hand, a week to withdraw its troops from their territory. (REUTERS / Amir Cohen)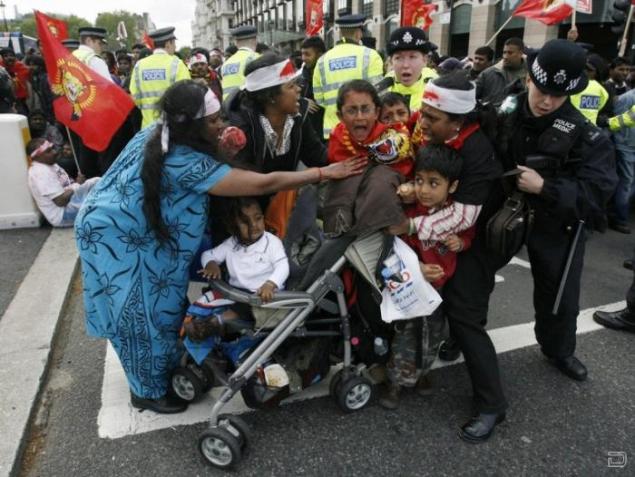 Tamil demonstrators blocked the road to the Houses of Parliament in London, cursing the police May 18, 2009. On Monday, Sri Lanka declared total victory in one of the most intractable wars in the world, killing the leader of the separatist organization «Tamil Tigers» and taking control of the entire country for the first time since 1983. (REUTERS / Luke MacGregor)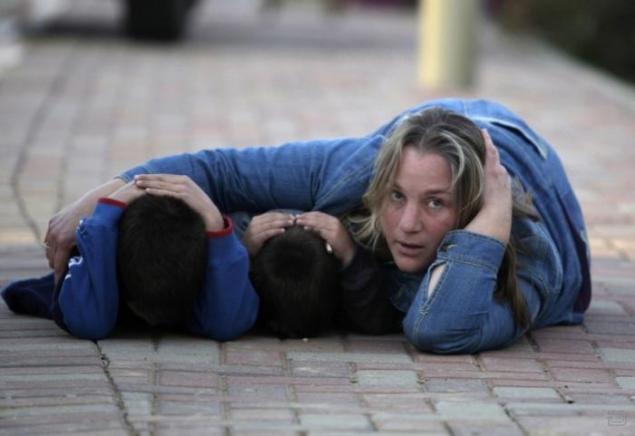 Israeli woman and her children were hiding in the bombing near Kfar Aza in the northern Gaza Strip January 7, 2009. A woman came to visit her husband - Israeli officer, now serving on the border of Gaza. The bomb exploded as they were waiting for him. On Wednesday, Israel postponed the decision on whether to send its armed forces to storm the urban centers of Gaza. This was announced by the official representative of the Government of Israel, referring to the Egyptian and French efforts to protect the truce with the organization "Hamas". (REUTERS / Baz Ratner)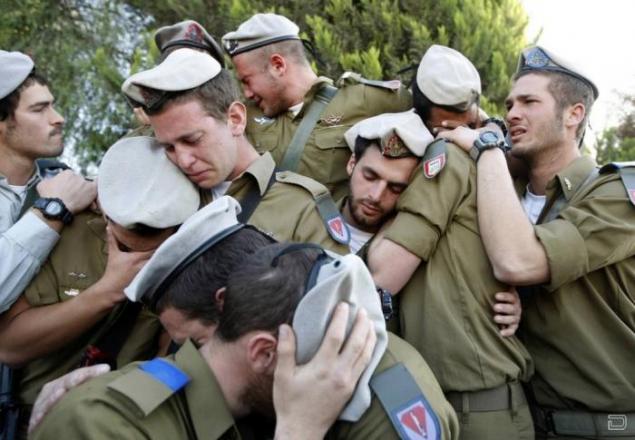 Israeli soldiers mourn at the funeral of a comrade Alex Mashaviski the cemetery in Be'er Sheva 7 January 2009. Mashaviski killed Tuesday during Israeli military action in Gaza. Skirmishes between troops resumed in Gaza on Wednesday, after the three-hour truce for humanitarian aid. (REUTERS / Eric Gaillard)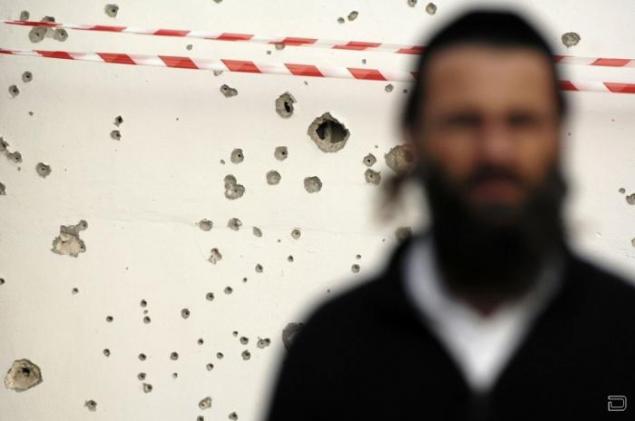 Ultra-Orthodox Jew stands near the site of fire by Palestinian militants in Gaza in the port city of Ashdod January 16, 2009. Israel said on Friday that their attacks on Gaza may join the "final stage", and sent a representative to the peace talks after the organization "Hamas" cease fire and with it the three-week conflict, which killed more than 1,100 Palestinians. (REUTERS / Amir Cohen)