Craftsmen from Chinese firm Longal Artwork cut the leaves here are stunning images.
Craftsmen truly jewelry, leaves nowhere to cut through when creating the image is cut only part of the surface of the sheet, and the remains delicate, almost invisible translucent layer.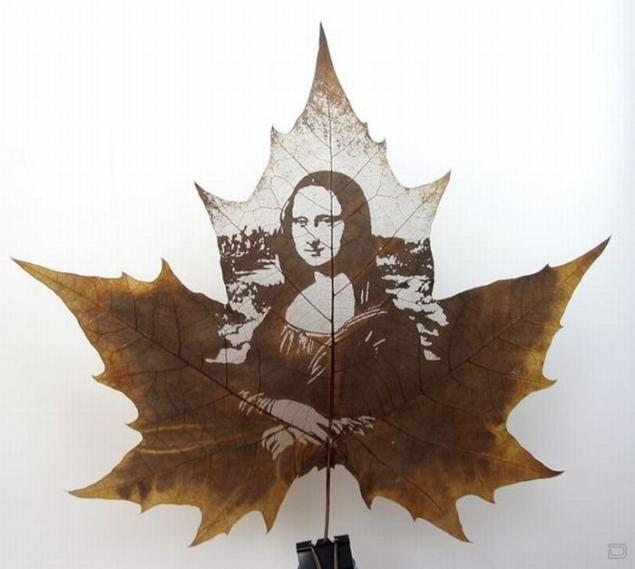 Work to create such images in several stages, leaves were collected and dried thoroughly, then immersed in their boiling water to make a soft and kill bacteria, then the sheet was further purified and start thread. When the image is ready, the sheet is dried again, and he is ready for delivery to the customer.