Marussia (pronounced Maroussia) - a sports car developed by the Russian company Marussia Motors.
Currently, there are two versions - B1 and B2.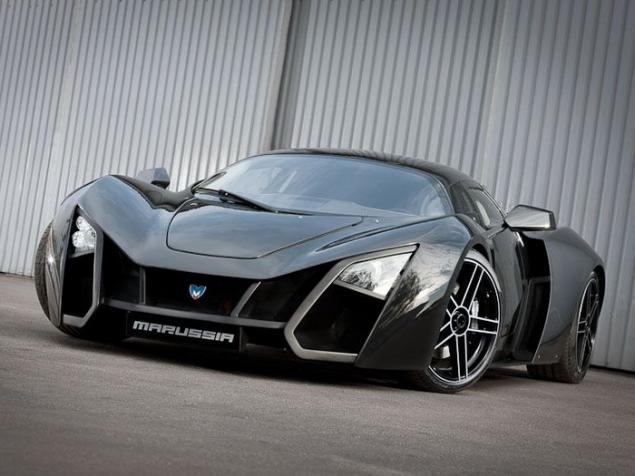 The first presentation took place on 16 December 2008 in the hall "New Manezh" in Moscow. The project is known showman Nikolai Fomenko.
September 10, 2010 the official opening of the first Moscow show room Marussia Motors on Tverskaya 17.
Body
Body "Maroussi" of lightweight materials will be located in the space frame, which will change the body panels in a single chassis in any way. At the presentation of the machine N.Fomenko said:
Quote:
The main marketing innovation «MARUSSIA» that we can now make cars with replaceable bodies - just as today phones are manufactured with interchangeable housings.
Engine
The layout of the engine in the back - "average", the transverse (along the rear axle).
At the 63rd Frankfurt Motor Show in September 2009, [5] owners of the company, it was stated that the future car will be equipped with 6-cylinder V-engine in volume 3, 5 liters. capacity of about 182 kW / 248 hp, which will "Marusya" reach speeds of 250 km / h and accelerates to 100 km / h in 5 seconds. Said motor in two versions with a capacity of 248 hp 298 hp and produces the alliance Renault-Nissan. It is used in models of Nissan Teana, Nissan 350Z and the Renault Vel Satis.
Transmission
The drive from the engine is a six-speed automatic transmission gidrotransformatornaya.