Natural park "Palatinate Forest" - this is the most extensive forests in Germany. And there is a castle where you can experience the Middle Ages.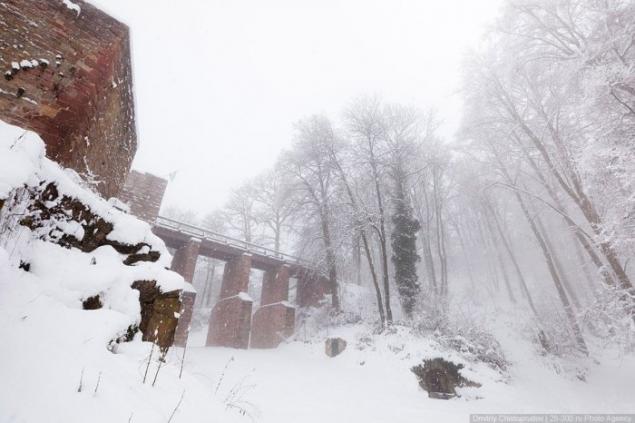 The timing of hunting next to the Landau locks, was bad: most castles were closed. In Germany, as the host decides (almost all private ownership), so be it. For example, in some of the fortress is not allowed on Tuesdays. As a result, only one of the three sites visited was opened, and then, only half - you could walk around it on the street, and it was impossible to go inside.
The first castle - Landeck. Usually it can be clearly seen from afar, we, due to weather conditions, could see its outline only Klingenmünster commune - a small village at the foot of the hill.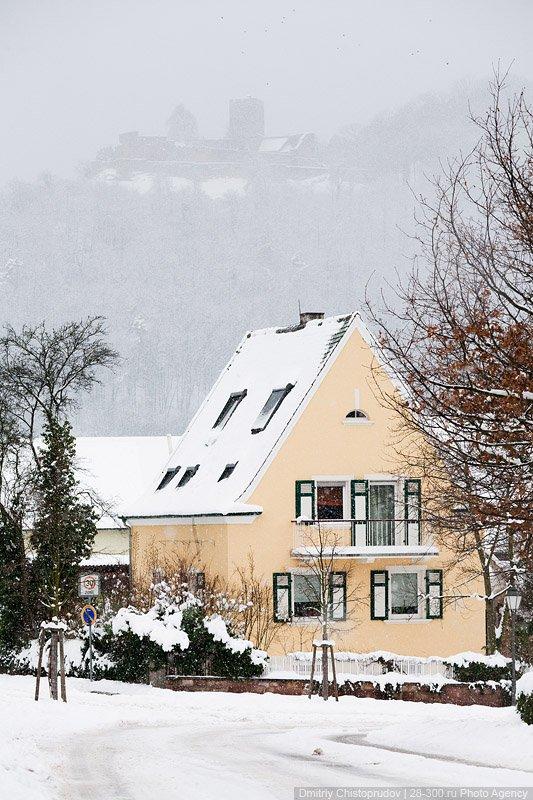 Worth noting that the village was very cute and cozy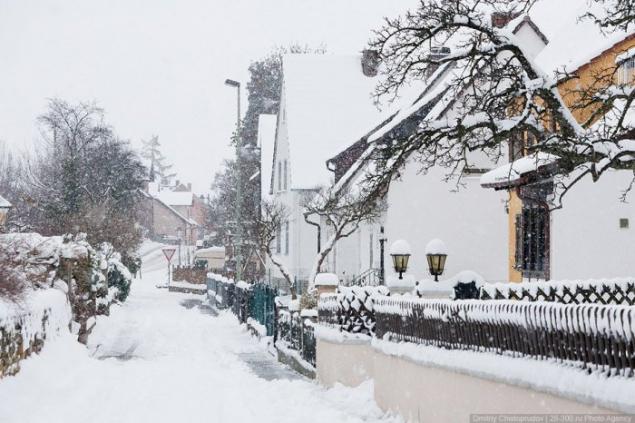 See how lovingly decorated facade and what wonderful lamp and sign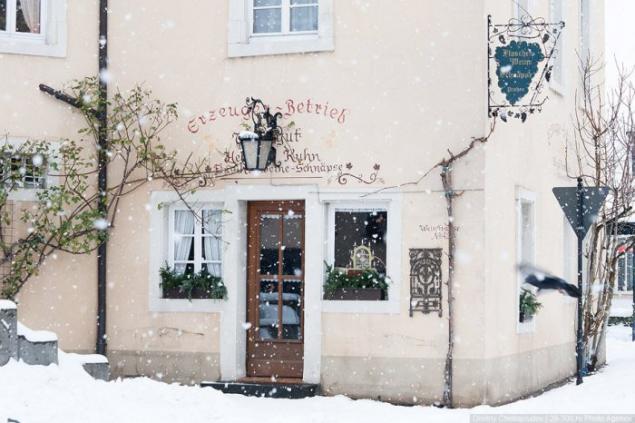 Main Street Klingenmünster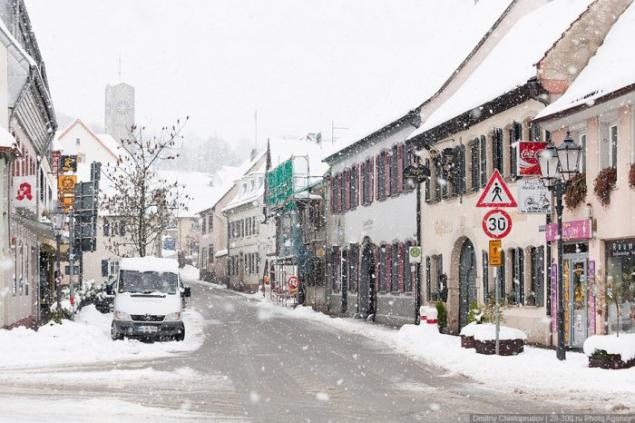 We go further to the castle. Gradually deteriorating quality of cleaning the roads from snow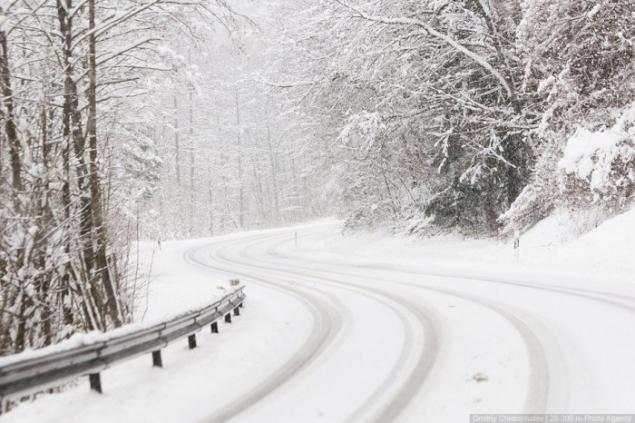 At some point, the machine stops to go up the hill and had to walk. The idea is that this road is a beautiful view of the vineyards and on the hill should extend the castle ... But not this time