Here planes take off and land, passengers in a hurry to catch a taxi, and shopping centers in the neighborhood full of life. But it is not easy airport. It is the world's largest miniature model of the German airport.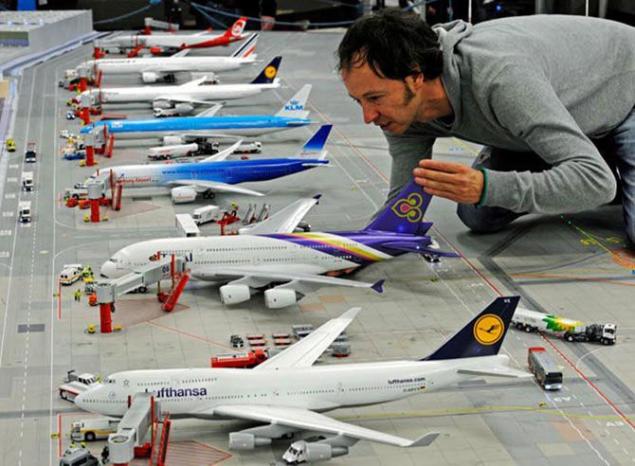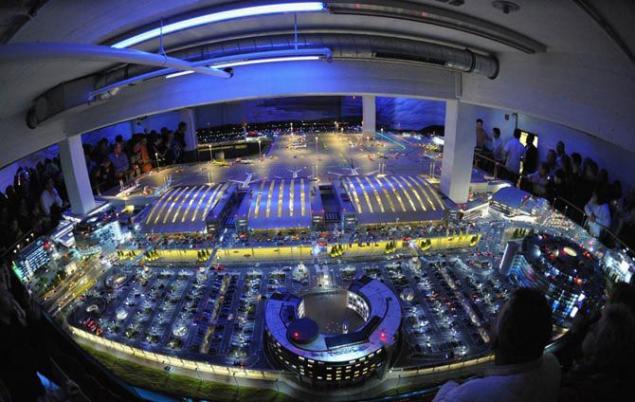 The world's largest model airport was presented recently in «Miniatur Wunderland» Hamburg. «Miniatur Wunderland» - the world's largest model railway, and is now joined by a model airport, develops six years. The construction took 3, 5 million euros.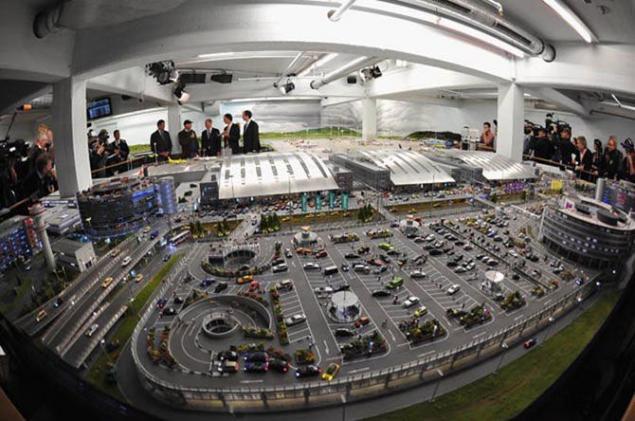 The airport is a reproduction of the international airport of Hamburg.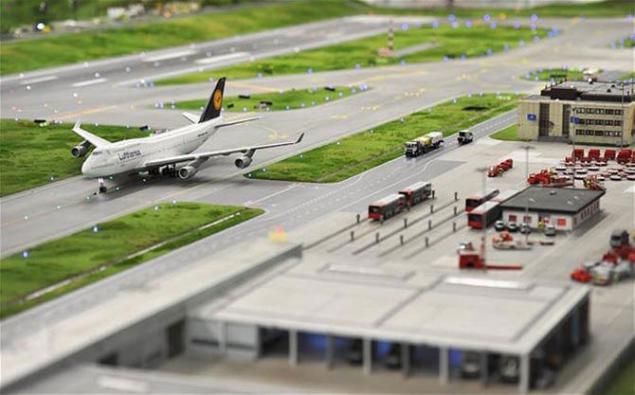 In the tiny airport in the presence of 40 airplanes and 90 cars, automatically moving model.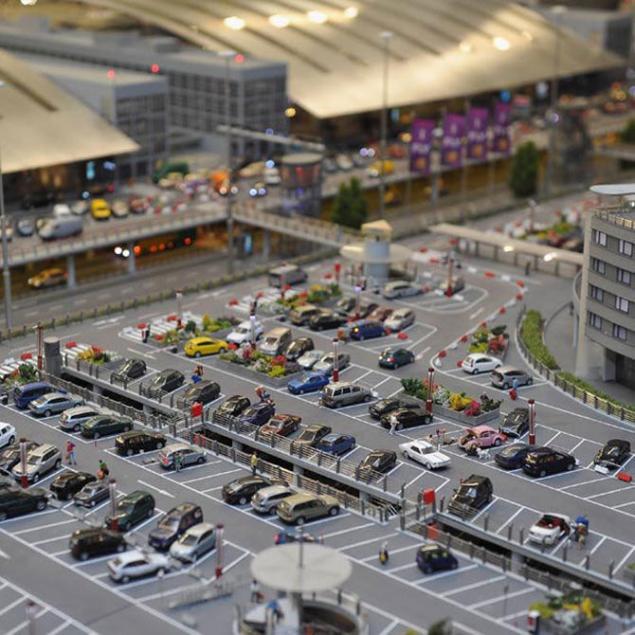 A variety of cars in the parking lot.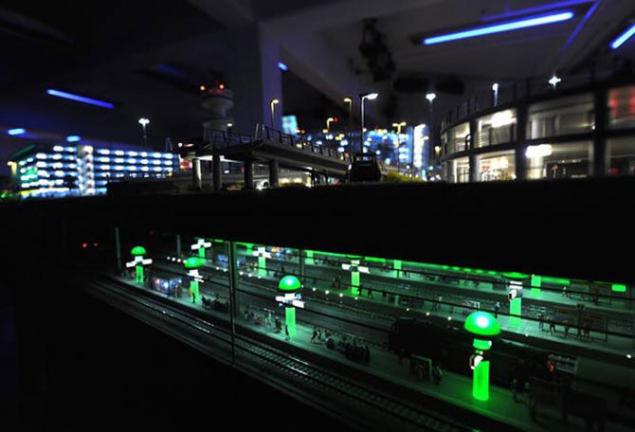 The railway station connects the airport with the rest of the country's tiny.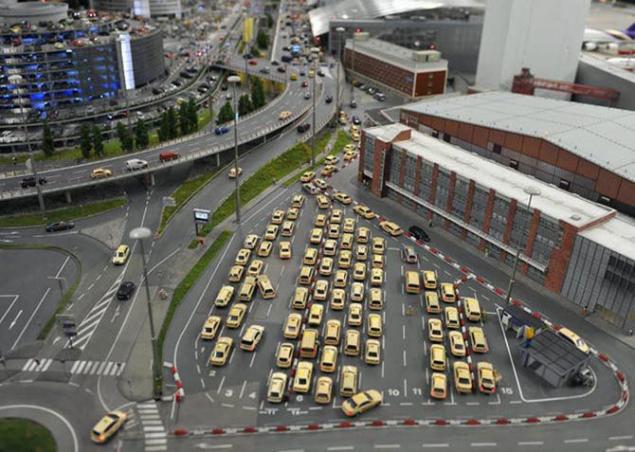 Taxi ready to take passengers from the airport Knuffingen.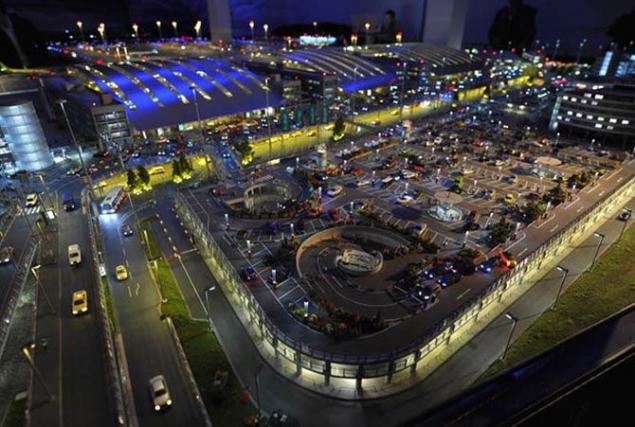 Terminal buildings and airport parking Knuffingen.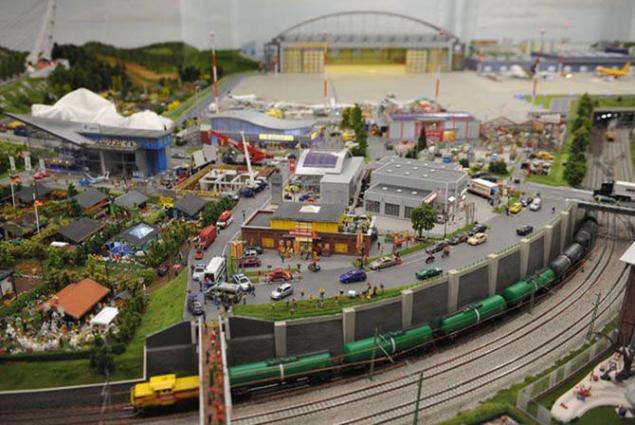 Shopping mall near the airport.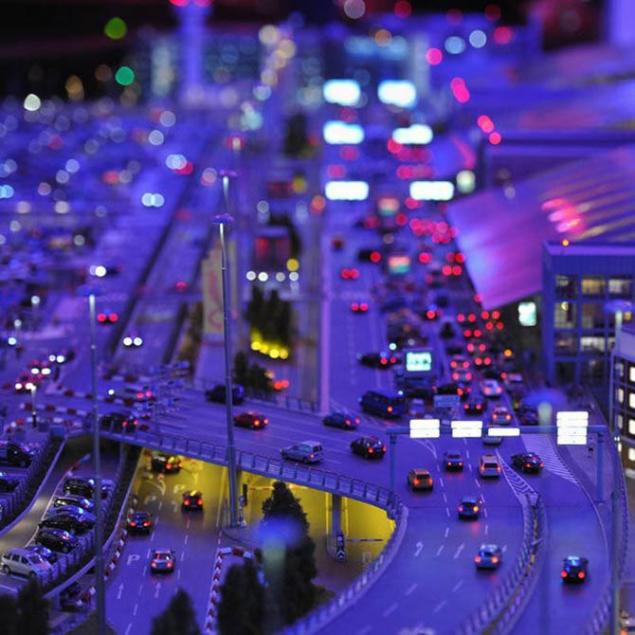 Airport Knuffingen "night."
Parking and control tower.
Gerrit Braun puts a model airplane.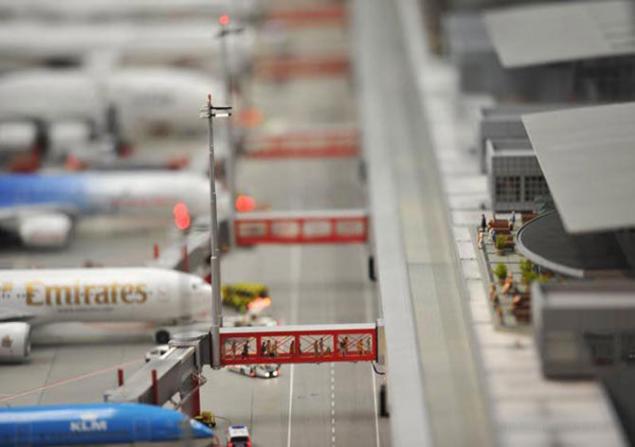 Passengers leave the plane.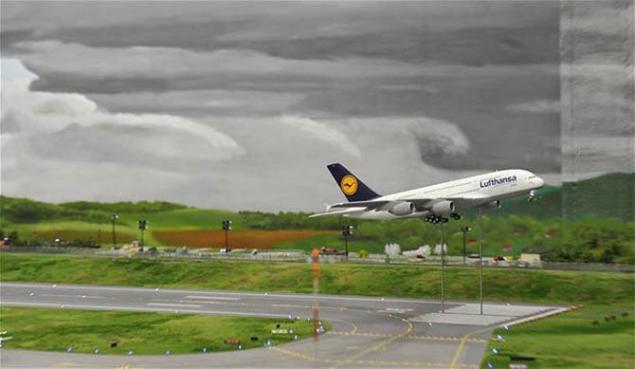 The model includes a special system that controls all traffic through the computer.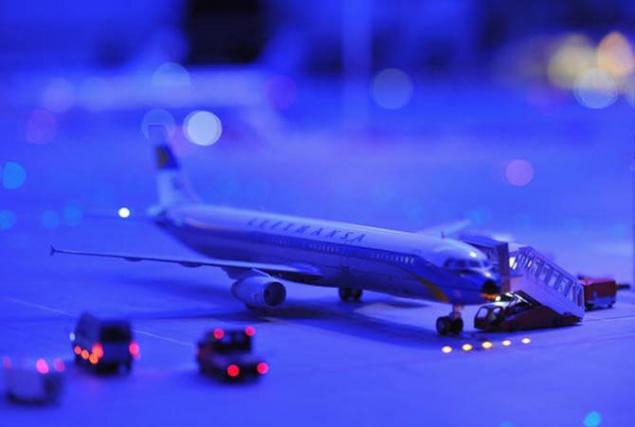 The world's largest model airport was put into operation at the end of seven years of development and construction.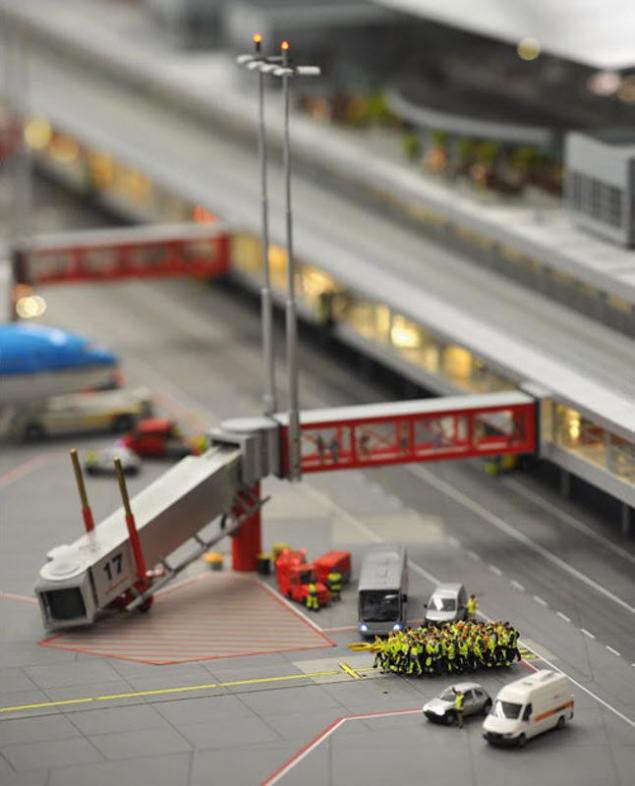 In a smaller airport, besides the presence of 40 000 light units, 15,000 figurines, 500 cars, 10,000 trees, 50 trains, 1000 wagons, 100 signal lights, arrows 200 and 300 buildings.