Eighty four million three hundred seventy six thousand two hundred forty eight
Light is needed everywhere, both indoors and outside. To create comfortable conditions during night walks you need to install special lighting on the territory near the houses or in the Park. What is used today?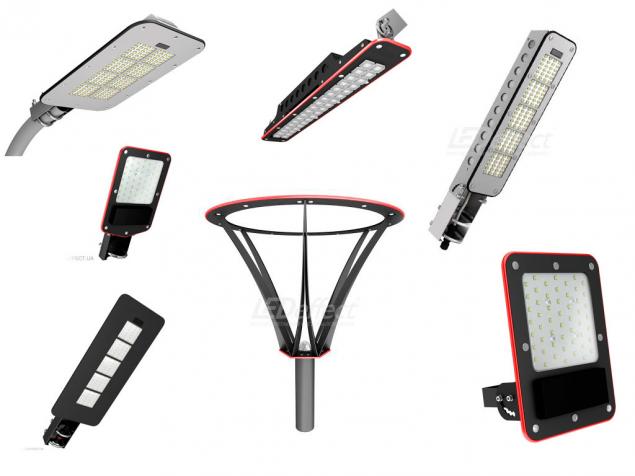 What to choose
To create quality lighting on the streets and in the local area often use lights on a pole or front lights. Wall-mounted models, which represent a sconce, can be mounted on any vertical surface. Most often such devices installed near the entrance to the house or to highlight certain facade elements.
Also apply ceiling street lights, which represent the suspended lamps or overhead light sources.
To create a cozy atmosphere on the street in terms of a country house often used in ground lights. There are following types of such lighting:
Spotlights. They will be built in the ground or pedestrian walkway. The peculiarity is that the entire body is completely hidden from people's eyes after installation and on a surface there is only a scattering glass, creating a uniform light.
For mounting on the ground. These svetopribor installed on the sidewalk or the ground without installation. Such lamps can, if desired, to move or remove. Usually they can be found near trees, ornamental shrubs or ponds.
Ground lighting fixtures are likely to have the following goal: lighting and marking paths, stairs, platforms, stairs, and decorative lighting of individual objects, plants, trees. Also use similar lighting equipment for architectural illumination of the lower part of the house.
Led lamps for street have this feature as an increased level of protection of the housing. Due to this, the device is not afraid of changes in temperature, wind, rain and snow. The housing is made airtight to inside are unable to penetrate even dust and moisture. In addition, street lighting fixtures have vandal-proof system and is not exposed to mechanical stress.
The use of projectors and consoles
For lighting of large areas is most often used powerful svetopribor. The most versatile and popular are spotlights, which are installed either on the wall or on special poles. To highlight and improve the visibility of the entrance area of the garage or place of stay you can use the device with medium and small capacity, but for larger sites it is better to choose a model with more power. The console lights for streets are often set in public areas such as Parking lots, garden area, gas stations, etc.
As a decorative lighting can use mini lights, light columns or the small round lights.
The light sources
Led light sources are considered the most economical. Today most people prefer to purchase lamps with these lamps. Despite the small power consumption such svetopribor create a powerful light потокb. Because it creates an even and high quality light to ensure a good visibility during the movement of people. In addition, LEDs can create a warm or cool shades of light, but other colors. Such devices are used to create a festive atmosphere in the street (garland).