India is increasing the power of solar energy. According to the plans of the Ministry of new and renewable energy (MNRE) by 2030 in India, 40% of energy will produce renewable. For this across the country will build 10 large solar sectors.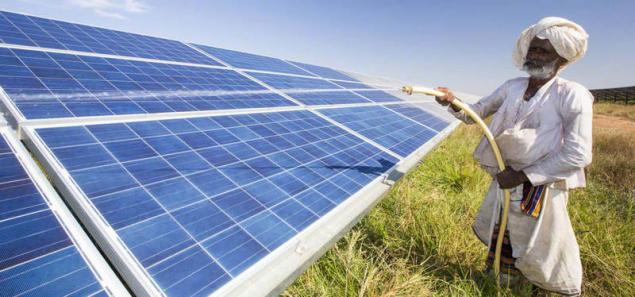 According to The Indian Express, the government approved 33 solar Park in 21 States. This will double the capacity of solar parks from 20 gigawatts to 40.
Now more than 300 million Indians have no access to the grid — and this is another factor that makes India actively develop new energy sources.
Prime Minister Narendra modi has strongly advocated the development of solar energy and claims that solar energy can become the perfect tool for a growing country in need of renewable source of energy, and also boasts 300 days of sunshine a year.
Now in India, completed the construction of the world's largest solar power capacity of 648 MW. Consisting of 2.5 million solar panels, the station will provide electricity to 150 000 Indian families.
Also the Indian government is going to allocate 210 billion rupees ($3.1 billion) for the production of photovoltaic modules. About such plans of the Bloomberg told representatives of the government.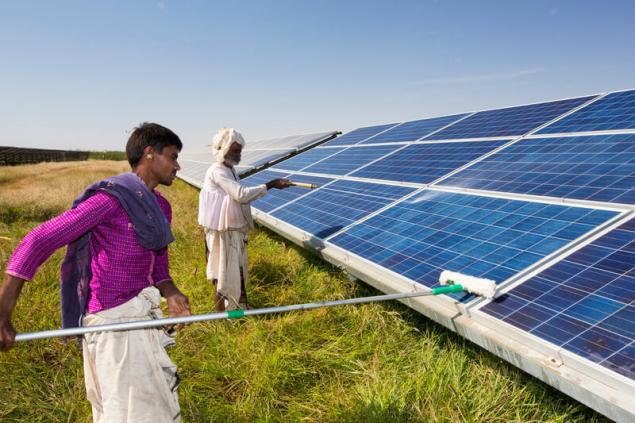 By March 2022, India plans to develop 100 GW*h of solar energy.The solar energy market in India is expecting a boom. It is expected that in the summer on the Indian energy market will be Tesla with its solar panels and household batteries. The head of the company Ilon Musk reported back in February.
According to Bloomberg New Energy Finance, from 2013 to 2016, annual growth rate of renewable energy production in India (excluding hydropower) amounted to 15%, compared to 12.5% growth in generation of coal-fired power plants.
To encourage the development of clean energy, the government of India has launched online courses for training specialists for solar energy. They teach the principles of building photovoltaic energy systems and design solar energy systems. The courses will also teach the maintenance and commissioning of solar power plants. published  
P. S. And remember, only by changing their consumption — together we change the world! ©
Source: //sun-shines.ru/indiya-planiruet-stat-mirovym-liderom-v-oblasti-solnechnoj-ehnergetiki/