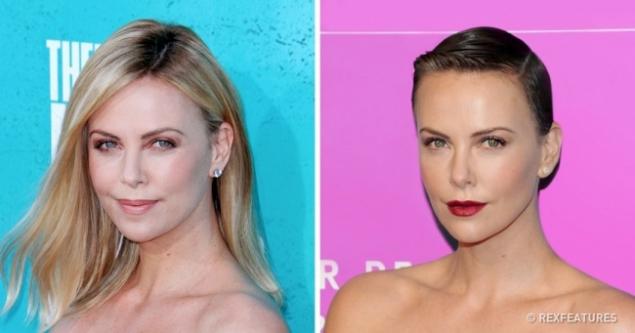 Many stars are not afraid of experiments with appearance, and sometimes the result is worthy of the highest praise. Some do it for the role, others to emphasize their uniqueness. There are those who change the image in order to draw attention to some important problem.
We at
the Website
decided to recall the famous women who dare to "try on" ultra-short haircut and not lost.
Kristen Stewart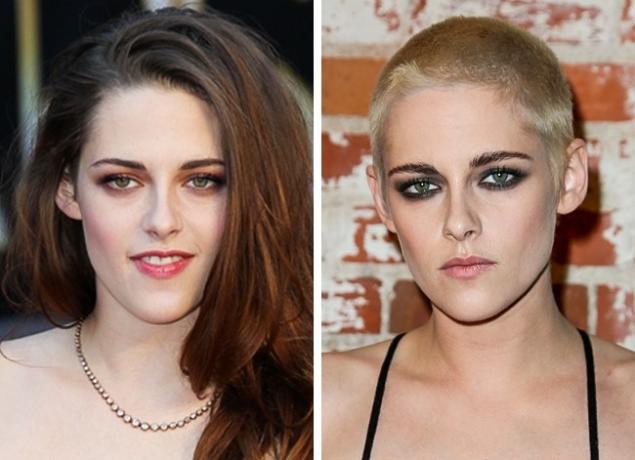 Recently, the actress has radically changed his hairstyle, and fans assume that she's preparing for a role in a new film. But maybe it's just the embodiment of old dreams, because even in 2014, Kristen mentioned his desire to cut my hair short.
Natalie Portman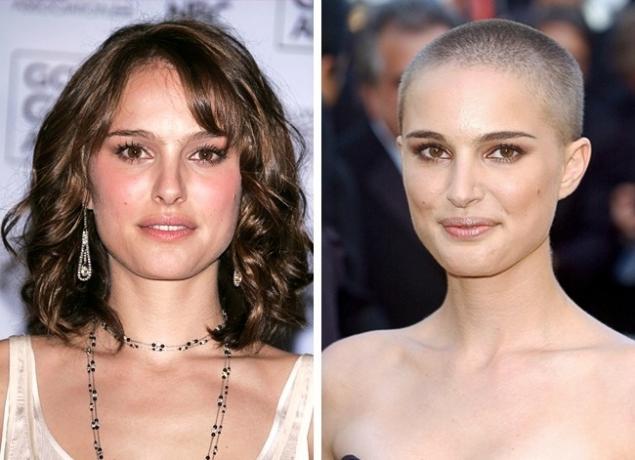 After the movie "V for vendetta" for which Natalie Portman had to shave his head, the actress did not hesitate to go out into the world in a new way. Perhaps this is one of the clearest evidence that ultra-short haircut can be sexy as hell.
Cate Blanchett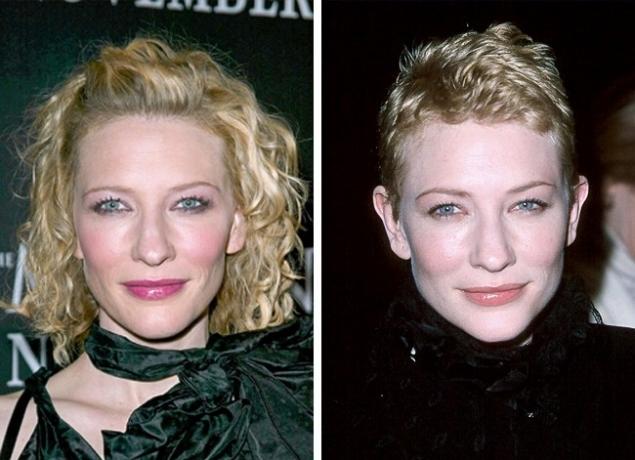 Once the actress had to shave her head for the role in the movie "Ray". Later in an interview, Kate said that she felt more free with no hair and she's considering doing it again.
Amber Rose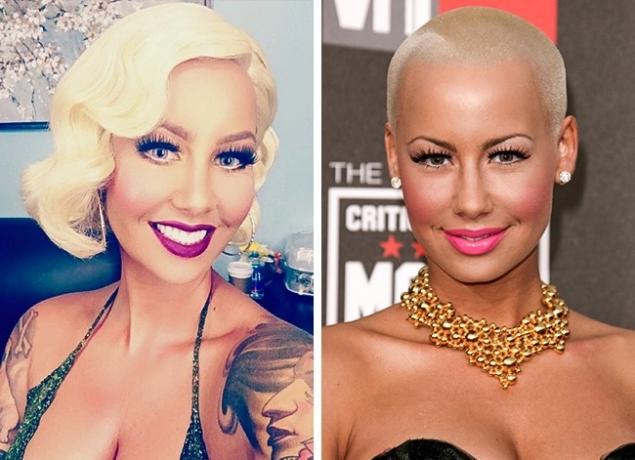 The hedgehog has become the hallmark of the American model, because today few people remember the star in a different way. Sometimes amber tries a new hairstyle, but then inevitably returns to ultra-short haircut.
Solange Knowles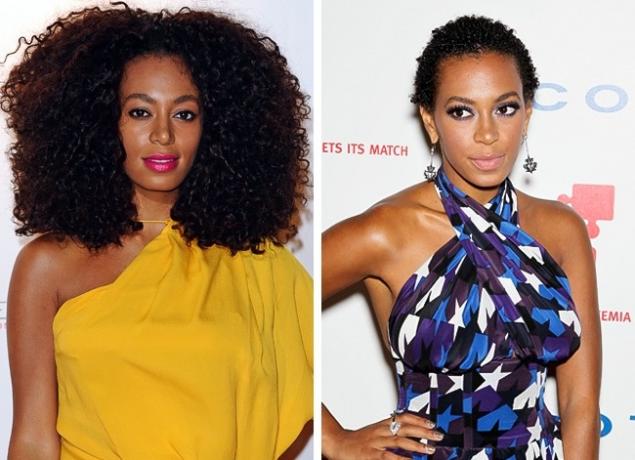 Solange has long been out of the shadow of his famous sister and boldly experimenting with new professional directions, and appearance.
Karen Gillan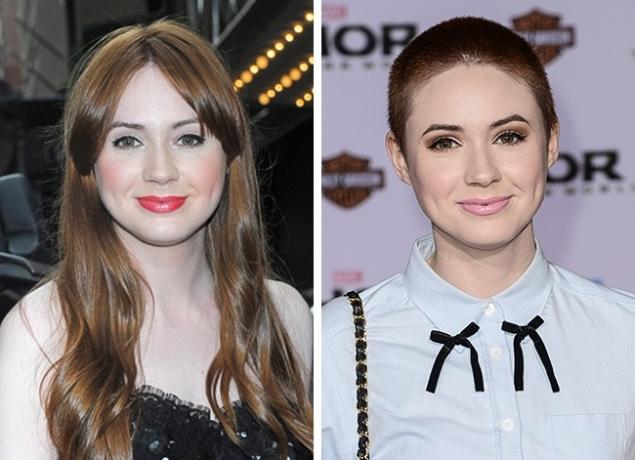 To get rid of beautiful hair had to be the performer of one of leading roles in the movie "Guardians of the Galaxy" Karen Gillan. The emotions the girl felt during the haircut, you can see in the video, which she recorded and posted on the web.
Agnes Dain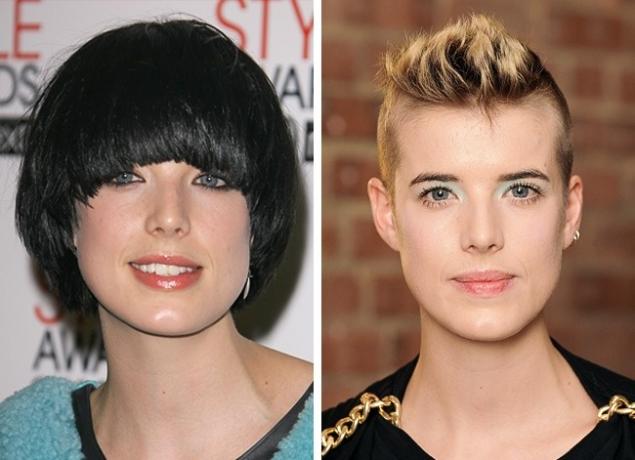 After the British model Agnes Deyn cut her hair, her career has blossomed and she was photographed for the Italian edition of Vogue magazine by renowned photographer Steven Misel.
Jessie J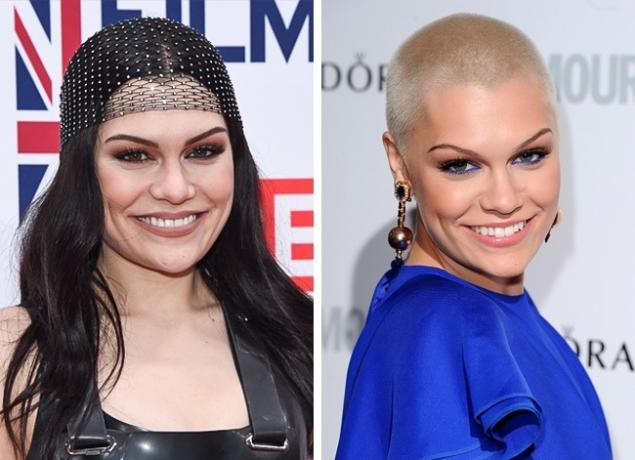 The British singer shaved off her hair live concert, which held the charity Foundation "Comic Relief". Jessie j did this in order to draw attention to the needs of hungry people in Africa and the spread of AIDS and to help raise money to combat these problems.
Tilda Swinton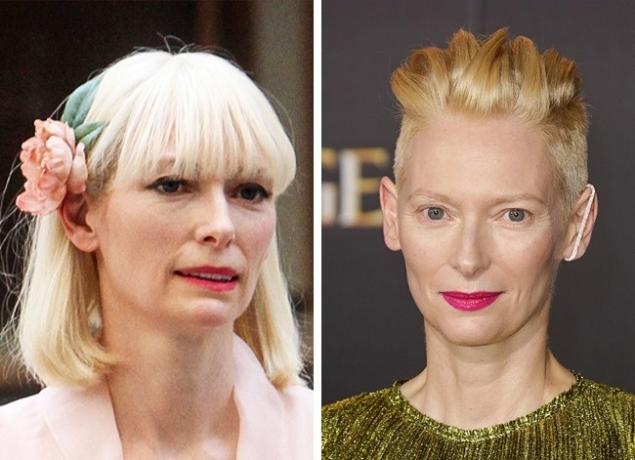 Hair Tilde varies depending on the on-screen roles, but she always goes back to short haircut. Short hair highlight even more the hidden sexuality of the actress and her aristocratic Scottish origin.
Charlize Theron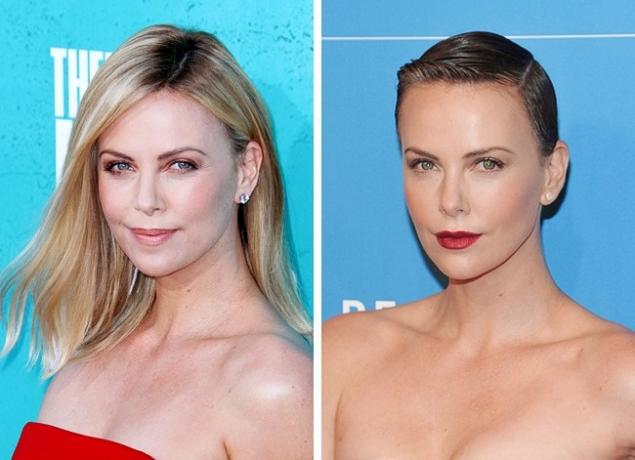 The sacrifice of cinema brought their hair and Charlize Theron, shaved bald for the film "Mad Max". Appearing after the premiere on one formal event in an evening dress and with a barely regrown the hair, the actress charmed the audience.
Photos on the preview rexfeatures
According to the materials of goodhousekeeping, huffingtonpost
See also
12 stars who think short hair looks better than long hair
20 actors who fantastically changed for the sake of art
via www.adme.ru/tvorchestvo-kino/20-akterov-kotorye-fantasticheski-izmenilis-radi-iskusstva-1228310/