Ways of effective communication
The term "communication" is blurred. It can mean anything and can take any shape. Even graffiti can be considered a way of communication.
In fact, the main thing — to convey his thoughts so that other person understand exactly what you mean.
This is the basis, but beyond that there are some more tasks to understand the interlocutor, to learn to influence him to resolve conflicts and misunderstandings.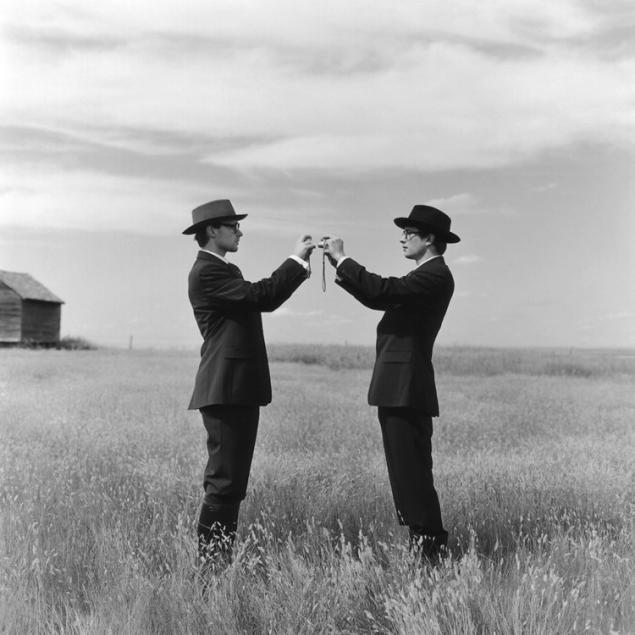 To learn how to communicate with people, you need to take into account the fact that almost everything has a value:
What you say;


How say;


What emotions do you experience;


What feelings does the source;


What do you understand, what feelings does the source;


How to use body language.


That is why communication and called art — that's a lot to consider to become a good conversationalist. We present you some communication techniques that will help to establish relationships with people of different characters:
1.Use the power of silence
Silence is the strongest weapon that people usually forget to use it. Often it can say more than hundred words.
With silence you can suppress the anger of the interlocutor, to surprise, even to raise a smile.
There is also a kind of silence, a pause. It can also be used.
For example, feel that the other person is not telling. Taking a small pause, you give him to understand that I guess about it. So most likely he will tell the truth. Or his behavior will be seen that he is lying, and it's also a useful information for you.
2. Otzerkalivat his companion
The famous technique of NLP is always relevant. People who do not know about this method, use it unconsciously. Couples in cafes breathe in unison, fold the same hands and feet, seem to incline the head. Couples experiencing unpleasant moments, take an entirely different posture, even facial expressions have different.
Therefore, the technique of mirroring can be applied in situations where there is misunderstanding and even hostility.
Start with body language and manner of speech is if not immediately, but will have a companion.
3. Be a flexible listener
Listening skills will always be appreciated for one reason: the majority of people are eager to talk about themselves and their problems. You can listen to, and so that you will be able to direct the flow of conversation by using leading questions. Agree, much easier to make people believe that he is carrying on a conversation than to convince him in plain text in it.
The skill of listening involves:
Listen closely;


Ask questions;


To Express interest;


The lack of criticism;


To understand the motives of the interlocutor.


This skill at first, requires patience.
Over time, the interest will be so sincere that you will start to radiate a genuine joy of communicating with other people.4. Receive feedback
Feedback is important, because in the process of retelling the fascinating history we pay less attention to the reaction of the interlocutor. But that reaction is a measure of whether it.
It is important to know two things: whether the message was conveyed clearly and was it exciting. You can ask directly, but since "all men lie", pay attention to body language and micro-expressions. People often avert their eyes when they are unpleasant or have difficulties in speech, when they're lying (although sometimes it may not mean anything).
Leading questions — too a great way to get feedback. So just try to ask them to the man expressed his opinion, not yours.
5. Cultivate curiosity to communicate and people
There, many people notice the hypocrisy and artificiality. And if you are really interested to chat, have for the first time to pretend and look for ways to love people.
You probably noticed that today, I want to have a dialogue with the person and you find it interesting, and yesterday was completely different. He has not changed, but your attitude, though perhaps no external preconditions were not. Curiosity has the ability to temporarily disappear, and if it is not consciously cultivated, and you will depend on your own mood. You may need to first know yourself, then be willing to know others.
6. Try to forget about yourself
Pattern of dialogue is often the same: both men want to talk only about themselves.
This attitude to dialogue is meaningless, because in fact you will learn nothing, and once again duplicate information about his life.
So first of all show interest in the person and only talk about it. After some time, the interlocutor, realizing that he finally, genuinely listen, they will reciprocate.
These are the basic rules, which should adhere to, when it comes to communication. Read relevant literature, watch educational videos and never let the thought "I am able to communicate, I have it from nature". In this art it is impossible to achieve perfection, but strive for it.
P. S. And remember, just changing your mind - together we change the world! ©
Source: 4brain.ru/blog/%D1%8D%D1%84%D1%84%D0%B5%D0%BA%D1%82%D0%B8%D0%B2%D0%BD%D1%8B%D0%B5-%D1%82%D0%B5%D1%85%D0%BD%D0%B8%D0%BA%D0%B8-%D0%BA%D0%BE%D0%BC%D0%BC%D1%83%D0%BD%D0%B8%D0%BA%D0%B0%D1%86%D0%B8%D0%B8/