Smile is the most attractive curve on a woman's body. But alas, all emotions eventually affect the person in the form
of facial wrinkles
. They are especially apparent in the eye area, because there is a very thin and delicate skin.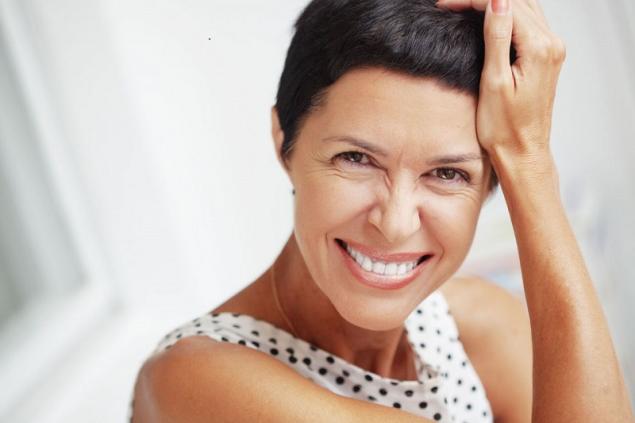 Edition
"Website"
will tell you what you need to do
masks for skin around the eyes
to smooth out wrinkles, nourish and moisturize it.
Wrinkles around the eyes
Mask with olive oil
Add in a tablespoon of olive oil 3 drops of vitamin E or 5-6 drops of lemon juice. Apply the mixture around eyes for 10 minutes, then blot with a tissue and do a light massage. Next, wipe the area with a piece of ice in the direction from the outer corner to the inner eye. Apply a everyday cream. This mask is suitable for women of any age. It perfectly imbues the skin, smoothing it and brightening. And the ice is wonderful it reduces swellings. Oils are very well suited for the eye area in a pure form, especially the jojoba oil. Feel free to replace the night cream for this zone.





Mask of parsley and potatoes
For a start, make a decoction of parsley: 1 tbsp. l. chopped herbs pour 0.5 liters of boiling water. Leave to infuse for 15 minutes and strain. Mix 2 tbsp of broth 1 tbsp of grated raw potatoes and 1 tbsp oil. Put the mixture on gauze and apply to skin around the eyes for 15 minutes. Rinse nothing. This mask, not only facial wrinkles, but also age-related changes of the skin. Great for women over 35.



Mask of cottage cheese and carrots
Mix 1 tbsp of curd, 1 tbsp of whipping cream and 1 tbsp. of fresh carrot juice. Apply the mixture on the skin for half an hour, then wash away with warm water. Gently wipe the skin around the eyes with a piece of ice and a wet towel. This procedure is great to nourish and moisturize your skin and also removes puffiness and bruising. For women 30 years this mask is enough to do 1 every 7-10 days. For 40 and above – 2-3 times a week. The skin around the eyes significantly better.



The mask of birch leaves
Pour a handful of fresh birch leaves and 1 Cup of cold water. Let it brew for 8 hours and strain. Soak it in the infusion cotton pads and apply on eyes for 15 minutes. This mask is great to moisturize your skin and make it more elastic and healthy. Has an excellent tonic effect, so good for the morning. It can be done with 20 years for the prevention of facial wrinkles around the eyes and in older age to maintain the skin in good condition.



Can choose one mask or combine them together. Do
treatments for skin
regularly and soon you will notice positive results of their efforts.
You can cheat time and bring your skin around the eyes in gorgeous condition! And don't forget to share the recipes of masks with your girlfriends!
Now everyone can publish articles
Try this first! To WRITE an ARTICLE the Author

Oksana Dudnik Loves painting, ready to admire the pictures all the time! Oksana knows a lot about perfumes, well versed in fashion trends and will give odds to many well-known beauty bloggers. Her love of sport supported by sports category in sailing! Xenia prefers meat dishes, can not imagine a day without them. Favorite book charming girls — "the Emperor" Niccolo Machiavelli.