There are houses, once in which I want to shout: "People, you're not in the trash, put things in order!" And really, sometimes people don't notice how to turn your apartment into a landfill or branch Pushkinskogo estates. But wait, look around – it may not be just a heap of junk, maybe it has a certain meaning, the message, which to the uninitiated is hard to catch.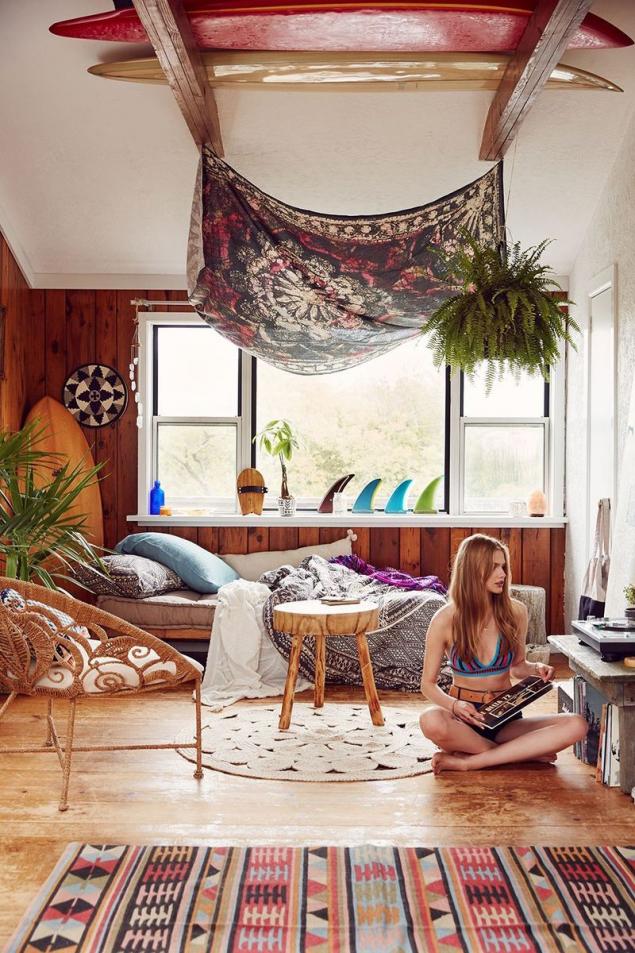 This is the interior boho. It is not clear to the layman, but bears the imprint of the character and Hobbies of its owner. It has soul and irony, the criticism of the canons and finding their place under the sun.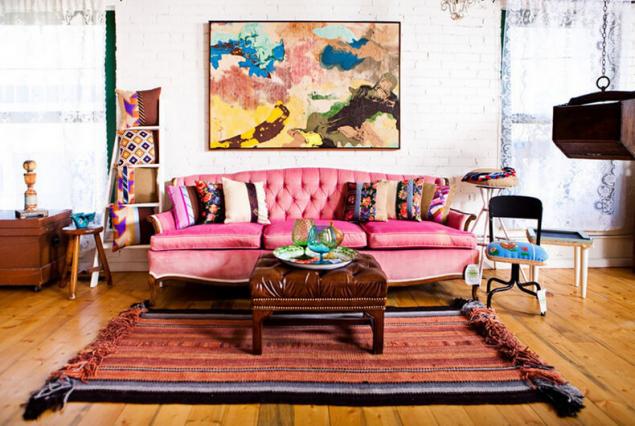 As slender piano melody strays "curve" chord. And in the interior boho style in which decorated the walls and furniture broken one only kitsch curtains on the window. Or collapse among the cushions and Oriental curtains suddenly rises a high-tech chair. And many of the details begin to be discordant with each other, creating a Sunny mood.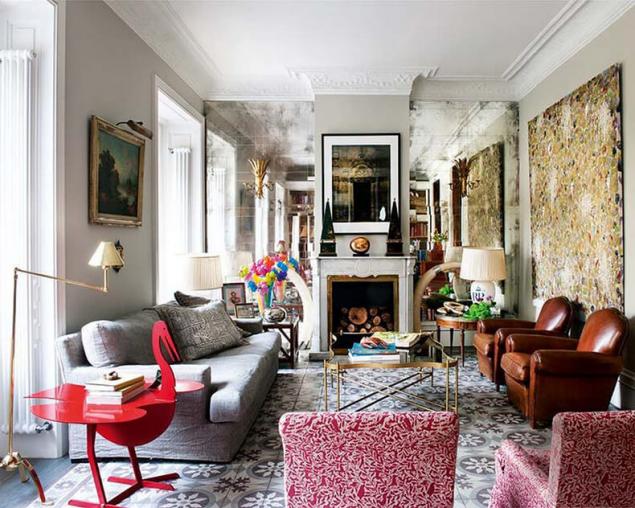 Design in Bohemian style reminiscent of the interior, which many are trying to create in the country, where relatives, representatives of different generations and occupations, the years were brought unnecessary in the city, but such a cute heart to stuff.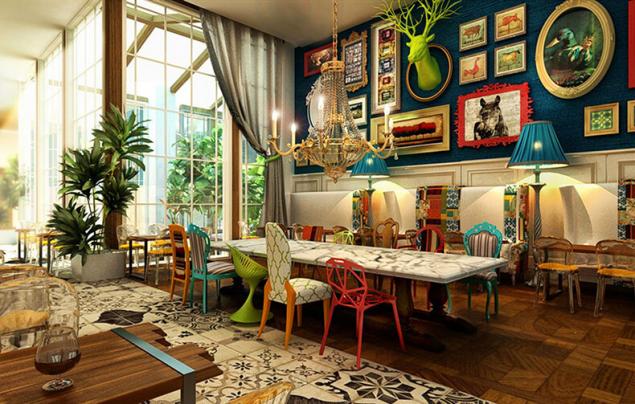 The interior is boho impossible to describe just like any other style. There are no rules, no limitations, no requirements for materials and texture, there is no mandatory items of furniture or decor. But there are a few key trends.  
1. You can mix different styles, but to survive all in one color.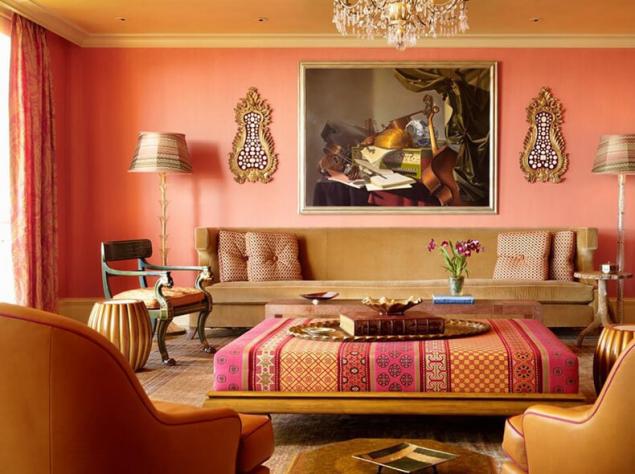 2. Creating an interior in one style, you need to create a cacophony of color, not limited to plain fabrics, and to do it in color, that is, to the red curtains add a blue ribbon or a colorful pillow additionally to sheathe the bright patches.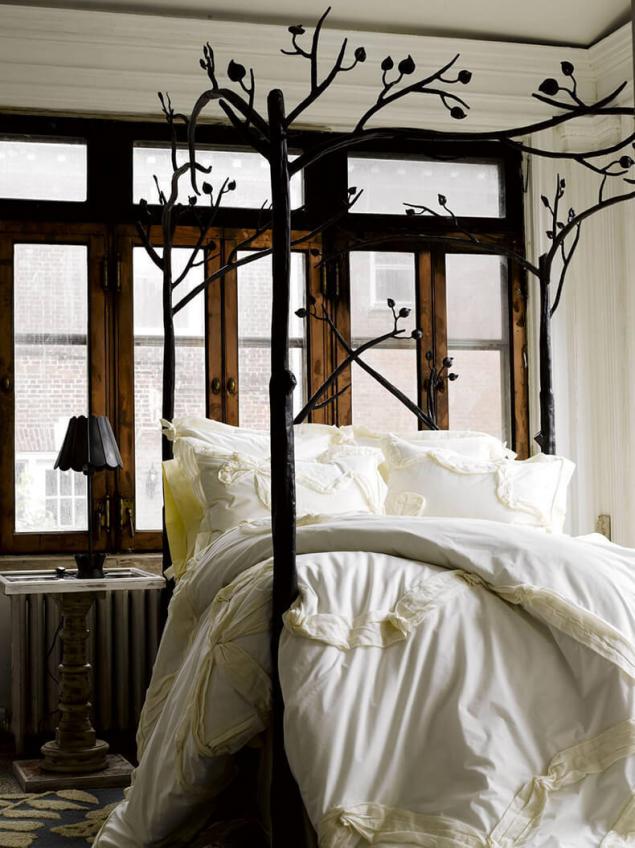 3. The most difficult option – a complete mix of styles and colors. The game is not connecting in the understanding of normal human things, colors, textures.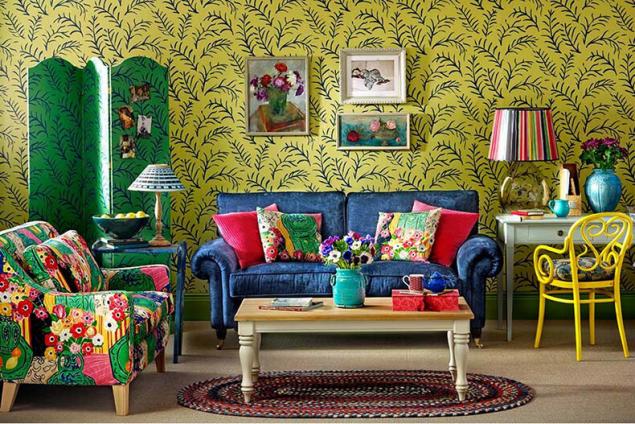 4. Must be a complete overload of details. The brain needs to boil from the abundance of information in the interior. But the detail needs to be accurately designed. In the General chaos should be distinguished by color, décor or location of those objects and things that reflect your personality, self esteem and ambition.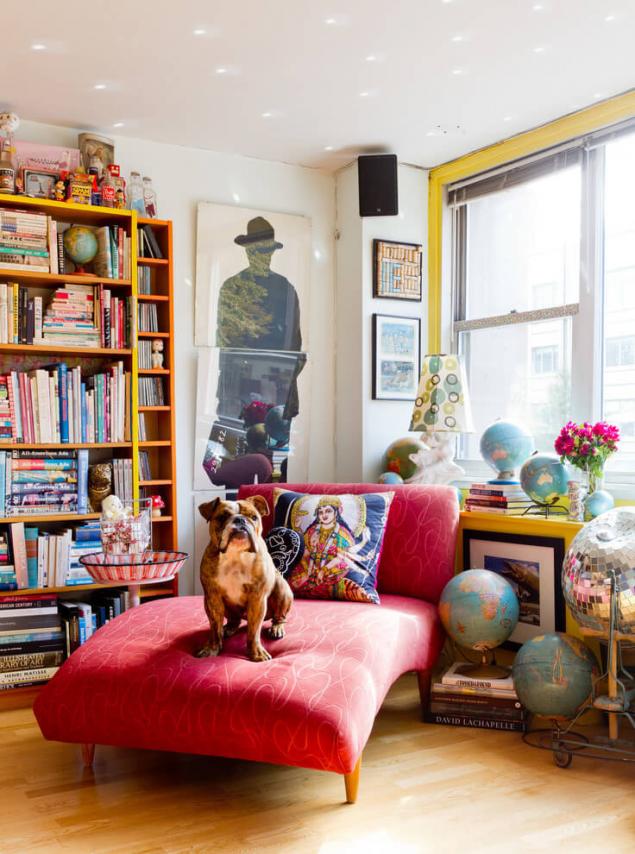 5. It is very difficult to find the line between funny and stupid, deliberately stupid and ridiculous. You can't teach in design courses is a spark of the soul. So strict formal portrait can be twined with frivolous bows and ribbons on the oak English Desk will show off orange to pea green vase.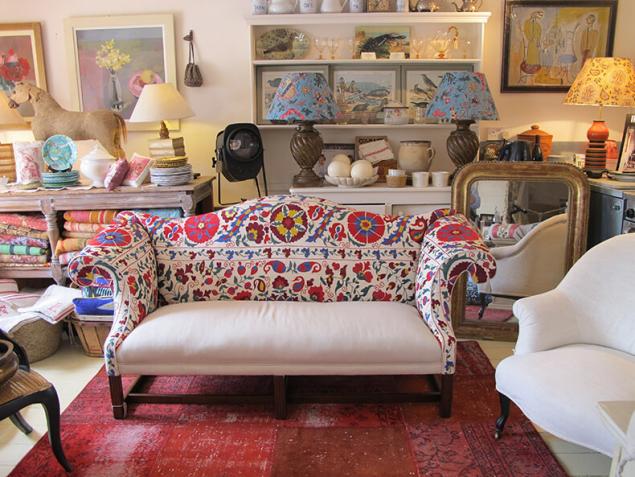 6. The interior is boho spirit may resemble a time machine or a suitcase traveler. Household items of different epochs and continents so may overlap and contrast with each other, there's a sense of detachment from reality.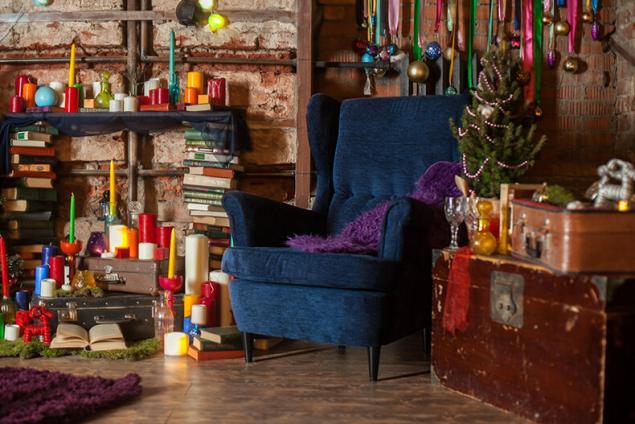 7. Don't hide your favorite things in the closet! Let them remind you of good times or make you think about something important just for you. Complete collection of English classics in leather binding does not interfere with your favorite drill, even then it will emphasize (something clear to you and no one else). And maybe even inspire you to feats of labor. Boho in General, to inspire, to excite the imagination and open the creative abilities of the individual.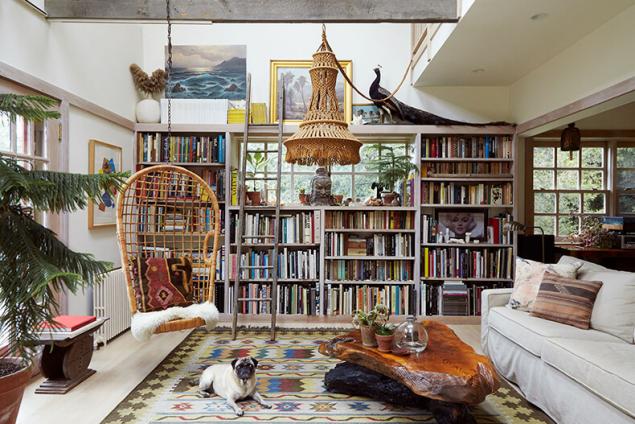 8. Actively use things hand-made. This is the highlight of boho. Unique performance items that are only in your home – a good sign of understanding of the boho style. Obselite beads and beads make bedspreads patches, but not in the manner of a patchwork, stitching together incongruous and chaotic pieces are different, even the texture of the fabric. Creativity and creative approach to everything – still the motto of boho.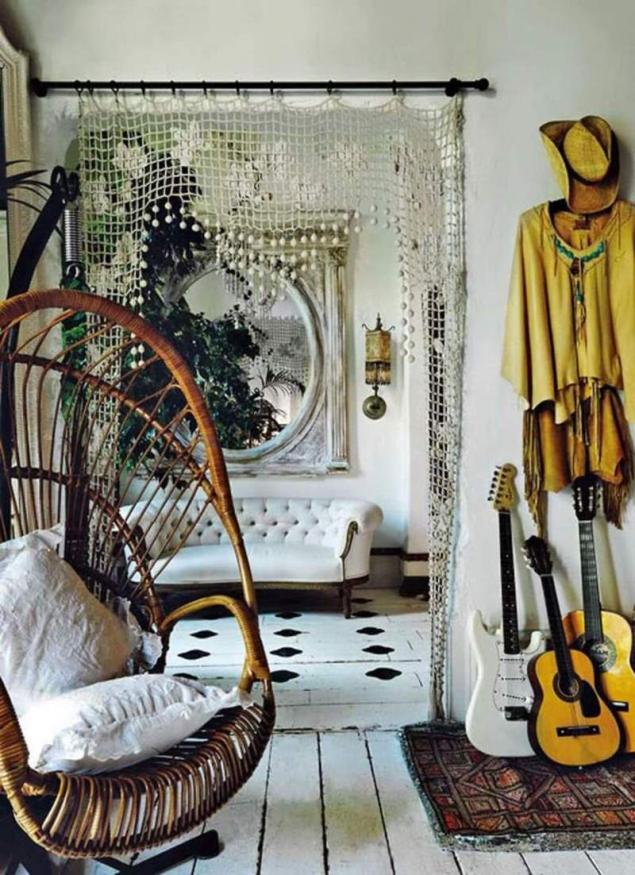 9. The madness of colors and styles, funny details, extravagant design does not deshevshe. Furniture, materials or individual items can be very expensive or even rare. Especially considering that fans of the boho style advocate natural and ecological materials, and it is in our time a lot.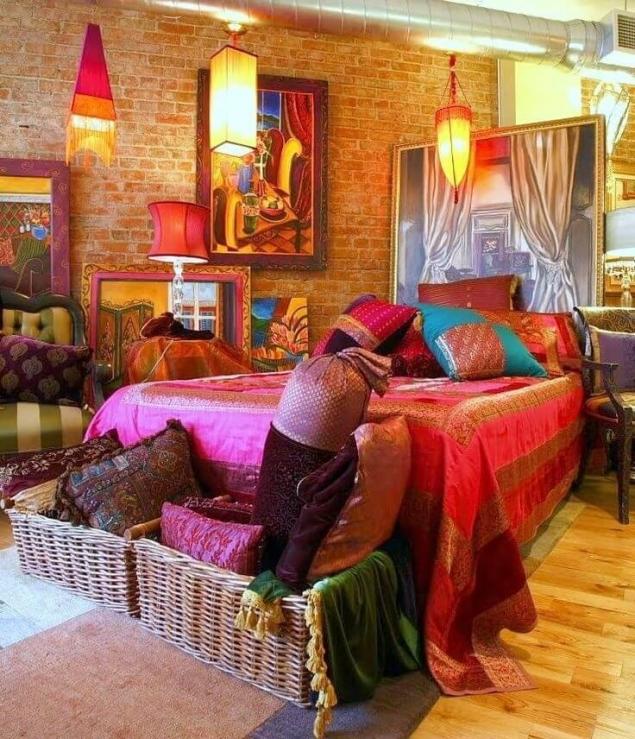 10. The interior in the style boho must not create a depressed mood, let all it will focus on creating the atmosphere of celebration, humor and freedom of expression.published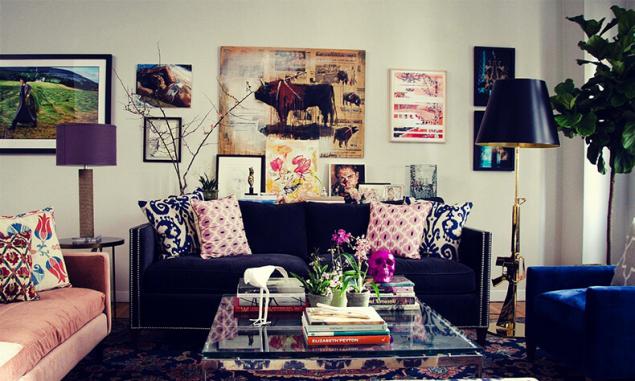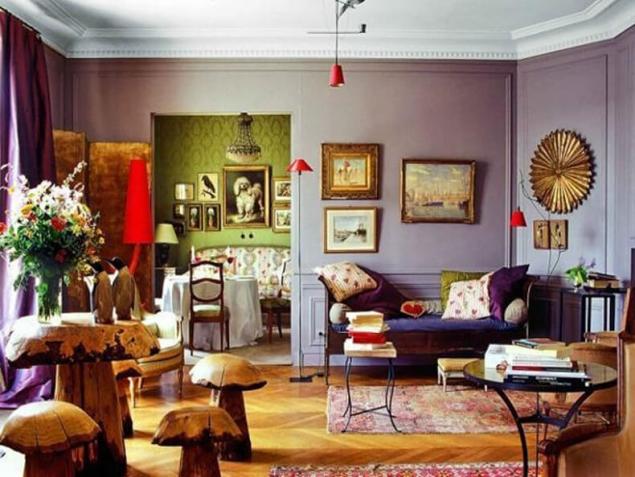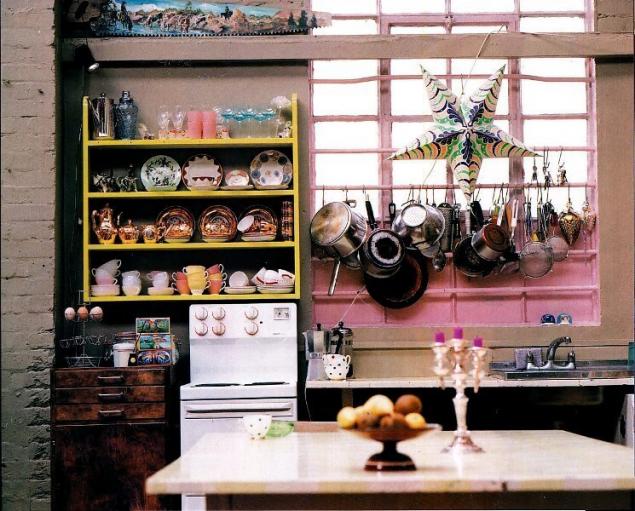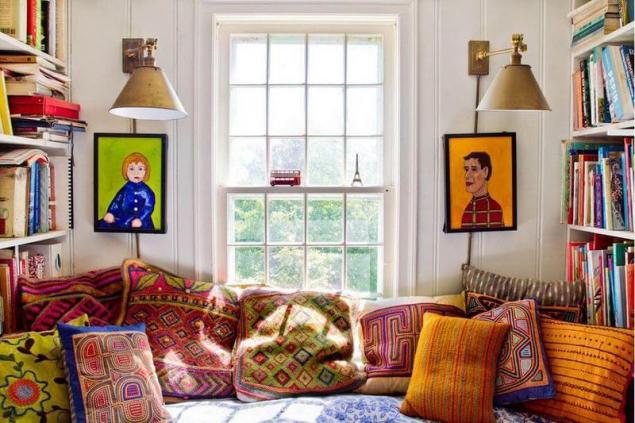 Author: Marina Dobrovolskaya  
All shades of red— the interior design for the most energetic5 ways to make the apartment more
Source: womanway.online/article/interer-v-stile-boho-10-priznakov-bogemnogo-zhilisha/