Summer ended quickly. With a little sadness we left home, we catch a stones, colorful shells and pieces of coral, to cold winter evenings to warm memories of the beautiful sea and the warm sand of the beach.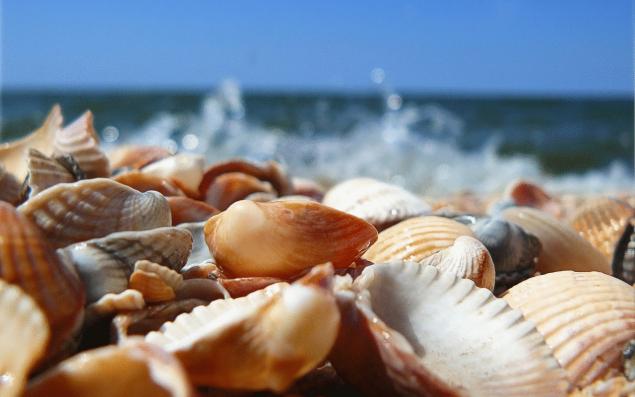 Consider the luxury of a lot of fun, but shifting from hand to hand is not always enough time. And if you give this wealth any more tangible form?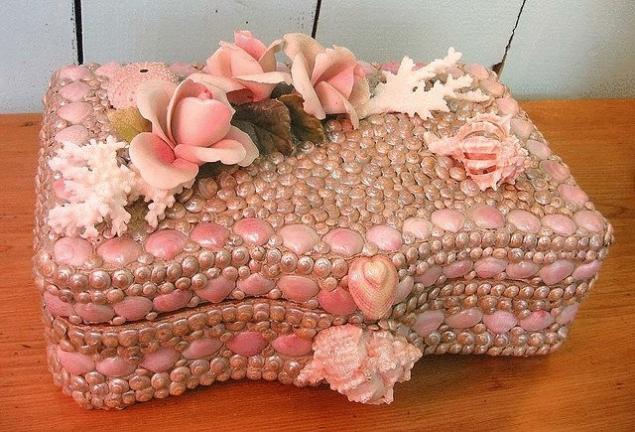 Want to make yourself an unusual and original home accessories, decor reminiscent of the beautiful days spent on the beach? Armed with gifts from the sea, a glue gun and imagination, you can create breathtakingly beautiful, incredible, stunning things (like pictured below)! In addition, you'll find it's surprisingly pleasant experience!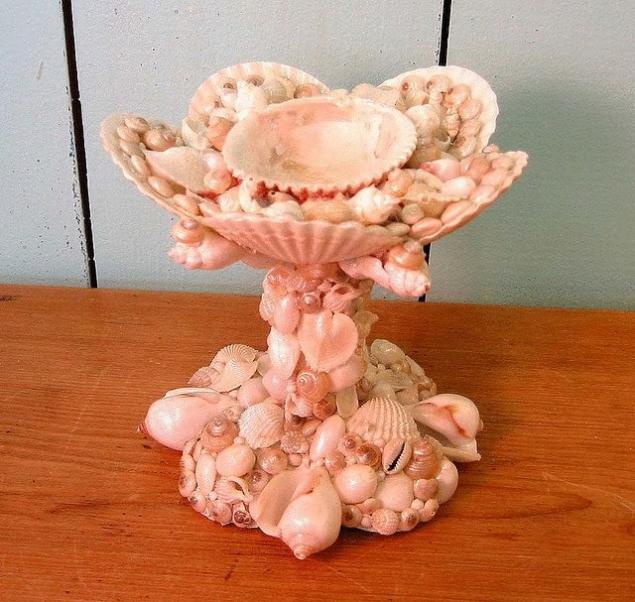 Tips: you will Need: the Foundation for decorating frames, boxes, vases, candy boxes etc.; the shells of different shapes, sizes and colors; corals, starfish, etc.; sand of different colors; pebble, sea stones; glue ("Moment" or any thick and quick-drying); nail Polish (color for painting the individual elements); lacquer, acrylic (for the whole surface); beads, beads, small decorative elements; branches; pieces of embossed lace or rope.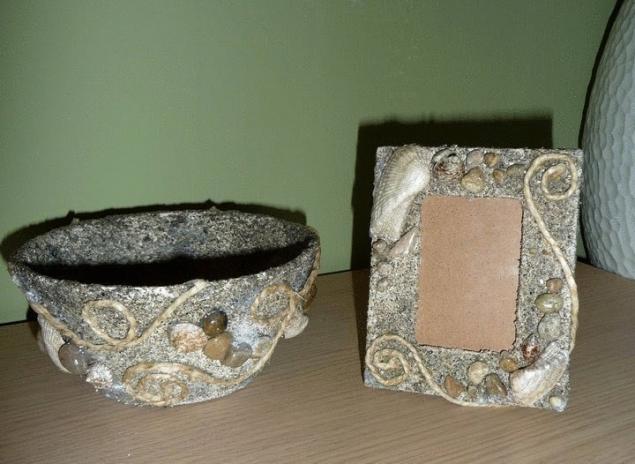 1. Substrate must be primed — with all your diligence to decorate it with no gap will fail so let these gaps be beautiful too. There are several ways: just paint the paint to match the selected shells, you paint the surface in desired color and varnish, rastreskivalis surface (a favorite technique of decoupage ) to cover the surface with a colourless varnish and fresh paint to cover with sand painted surface to cover with their tiny crushed shells. 2. If shells a lot, just sort them first by color and then by size.3. Better to start with a simple base – picture frames, mirrors. 4. Before starting, make a sketch and pick up shells and pebbles (it would be a shame if they are not enough).
Source: /users/155