Unique leaf house — Leaf House — located on the ocean in Angra DOS Reis, near Rio de Janeiro. Its "green" name this giant hut was due to roof segments which resemble the leaves of banana palm trees.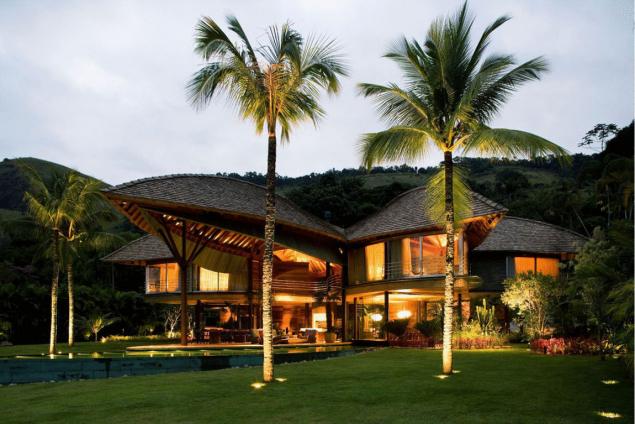 The design and construction of the original beach house was engaged in architectural Bureau Mareines Patalano Arquitetura. Working on design Leaf House, the authors of this creation were inspired in the architecture of the ancient Indians of Brazil, for centuries covered the roofs of their dwellings with leaves of the banana palms.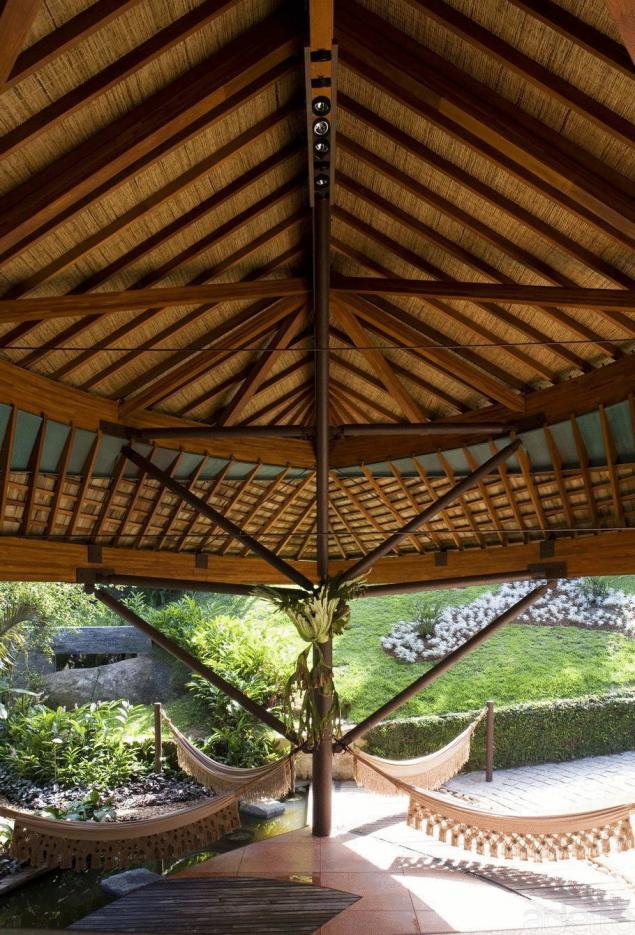 Humble abode for the diehard representatives of the movement of the leaf-people occupies 8600 sq. ft (nearly 800 sq m). As you can guess from the name, Leaf House meets all the parameters of environmentally friendly house and is built of the declared status of the materials. Many of the details and features of the structure was conceived in such a way to counteract the humid and hot climate, which is typical for the coast.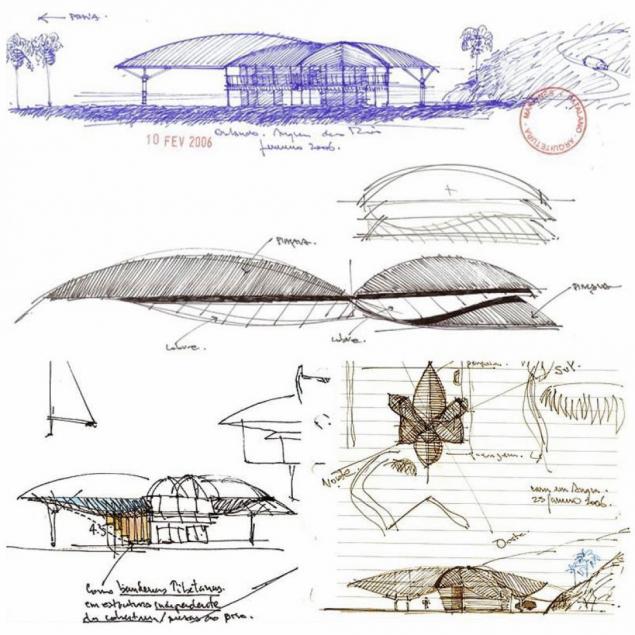 Room height ranges from 3 to 9 meters, which allows prevailing in the area South-East winds from the sea, ideal to "blow" the entire building, providing natural ventilation and passive cooling, both closed and open spaces the Original form of the roof is not just a decorative finding designers. It performs the function of collecting rainwater, protects from the hot sun all enclosed spaces of the house, and, importantly, creates an indescribable atmosphere in the intermediate open spaces under a common roof, which can conditionally be called "verandas".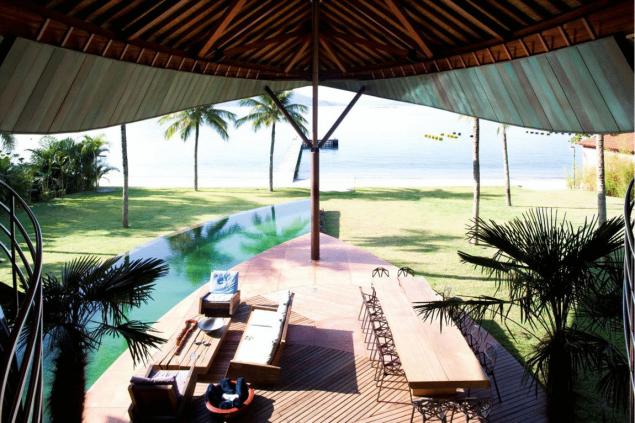 It is the inner "porch" of the house-a piece of steel conceptual idea of the whole structure. They are areas of social communication where the host and his guests, according to the designers spend most of their free time. Outer and inner space this unusual homes practically merge, flowing into each other. In the house there is no hallway, but there are a lot of sliding doors, most with panoramic Windows that let in easily in the sea breeze.