In the suburbs of Paris not so long ago there was a beautiful house. As it is located on crossing of streets, all the facades are designed to be "main". Architectural Bureau Bernard Bühler Architects solves this problem in an incredible way. The house, in fact, it is interesting to observe from all sides.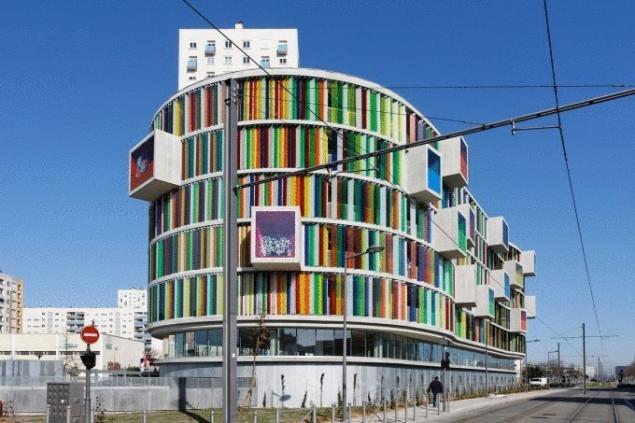 At the base is the trapezoid, and all 29 residential apartments occupied the 1965 sq. m. Two walls of the house is a deep gray color with bright red window openings and niches, and the other two sides, with views of the beautiful centre of Boulogne-Billancourt, have balconies, terraces of different shapes, as if randomly scattered on the facade.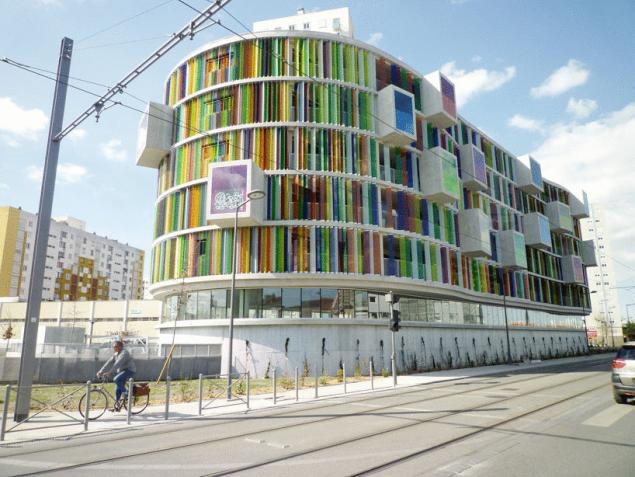 Geometry, color, volume, varying the loggia is a unique, and certainly give every owner a reason for pride and a kind of calling card of the tenant.
Home-kaleidoscope, in addition to its other advantages, there is an underground garage and a garden which is perfect to enjoy going out on the balcony with a Cup of coffee.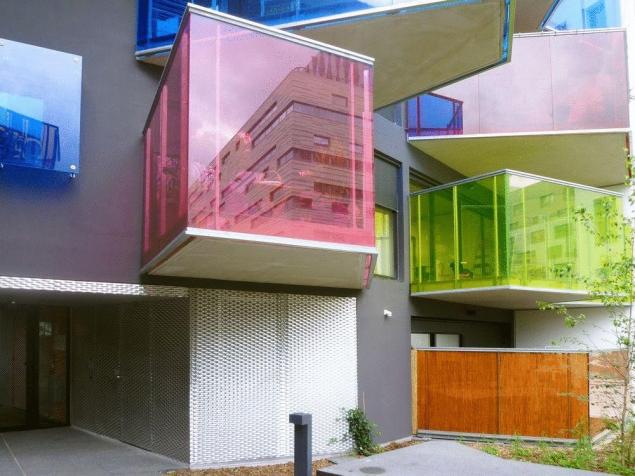 Garden in the courtyard, naturally not as unusual as the roof garden, but in such a bright vibrant architectural abundance he is not much decorates as complements the ensemble.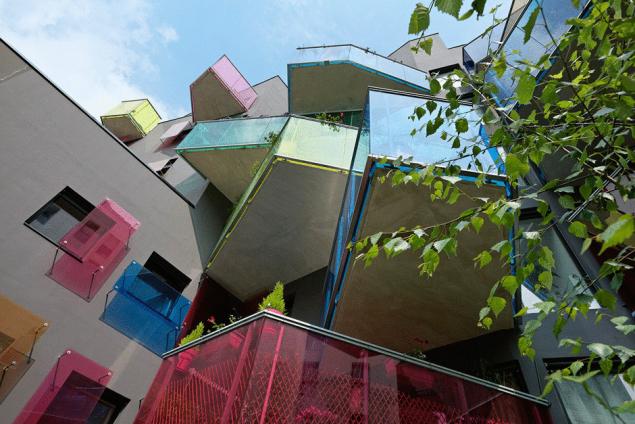 Meanwhile, the US built a fascinating house Ghost.
Source: /users/413