Brazilian authorities reported the seizure of criminal activity of organized groups, called the "biggest destroyer" of the Amazon rainforest. The group is accused of illegal seizure, legalization and burning of vast areas of public lands and their subsequent sales of the farmland.
According to the Brazilian Federal police the damage caused by the group, valued at more than $ 220 million. It is not clear how was formed this amount, and how it takes into account the environmental consequences of criminal activity.
The Federal court issued 14 arrest warrants for alleged gang members and 22 search warrants. Four suspects summoned for questioning.
The police operation to curb the activities of organized criminal group covers four Brazilian state, including são Paulo. Currently, according to the BBC, has been arrested five men and one woman in the state of pará in the North of the country.
Details a large-scale police operation is still unknown, in part because it unfolds in the most remote and inaccessible regions of the Amazon.
According to observers, the criminal activities of the environmental gangsters was based on widespread among politicians and law enforcement agencies of Brazil corruption. Combined with the inability of the authorities to control remote areas, corruption has allowed illegal "businessmen" to act with impunity.
However, the authorities could take measures to suppress criminal activities. In a statement, the police reported that law enforcement agencies initiated operation "Chestnut Tree" (chestnut tree) against a criminal organization specializing in land grabbing and environmental crimes in the city of Novo Progresso in the South-West of the state of pará. "Those involved in these criminal actions are considered the biggest destroyers of forests of the Brazilian Amazon," — said in a statement.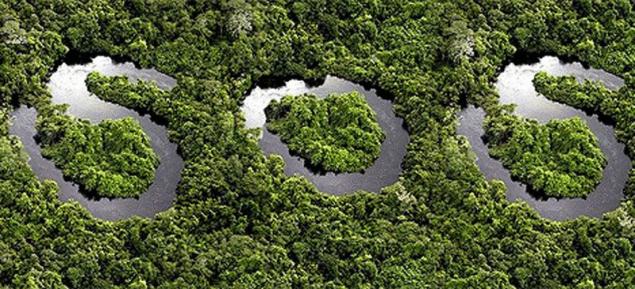 The gang members charged with invading public land, theft, environmental crimes, forgery, conspiracy, tax evasion and money laundering. On set of crimes environmental gangsters could be sentenced to deprivation of liberty for a term up to 50 years. However, Brazilian legislation establishes a maximum period of detention in prison, only 30 years old.
Deforestation of the Amazon basin concerned environmentalists all over the world. Last year the Brazilian government announced that the rate of reduction of the area of forest land after many years of silence rose again by 28% between August 2012 to July 2013. At the same time, the government has in 2009 committed to reduce Amazon deforestation by 80% by 2020.
According to the world wildlife Fund the Amazon is concentrated half of all existing on the planet of tropical forests and 10% of the known species on Earth.
on materials BBC
Source: facepla.net