The school is located in the forests of North-Eastern province of Thailand, exclusively uses solar energy and electricity spends only one dollar per month is the minimum charge for connection to the national grid.
The school teaches students self-sufficiency and growing organic vegetables in the school garden which are then used for cooking in the dining room.  
Founded in 2010, it proposes training programmes at secondary school level, as well as such subjects as spiritualism, outreach and academic subjects, which include reading and writing.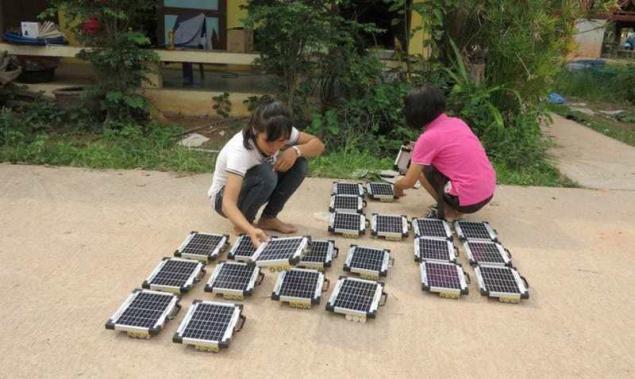 Students also have the opportunity to directly observe and interact with photovoltaic systems in schools and to apply their knowledge and skills in practice in the development of the solar projects for the community.One such project — the construction of a mobile solar charging systems to connect to agricultural water pumps.
The project allows to reduce the dependence of farmers on tractors running on gas. The school is also developing solar kits to help increase the income of the school and to ensure its financial self-sufficiency. Sun school also offers special courses to visitors who want to learn how to improve self-sufficiency in their communities.   
P. S. And remember, only by changing their consumption — together we change the world! ©
Join us in Facebook , Vkontakte, Odnoklassniki
Source: ecotown.com.ua/news/Tayilandska-shkola-na-sonyachnykh-batareyakh-vytrachaye-na-elektryku-vsoho-1-dolar-na-misyats/