Caches St (in translation from Georgian – "Kaziyski Pillar") the place that you memorized once and for all, leaving the most lasting impression. Having been here once, you will want to return again and again to experience the unprecedented thrill and the amazing feeling of unity with the Lord.
Being on the border of heaven and earth, the monastic complex of St Caches is an example of the extraordinary faith of the fortress and complete withdrawal from worldly vanity. The first monks settled here in the mid-fifth century and brought divine watch until the XVth century.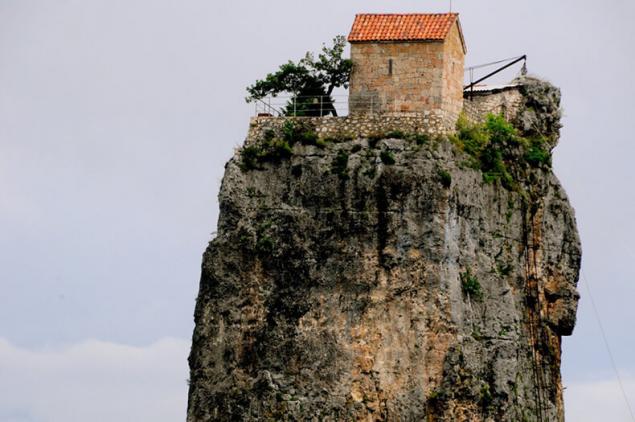 In our time, on top of forty meter high pillar is home to father Maxim. For fifteen years, he engaged in revival of unjustly forgotten shrines.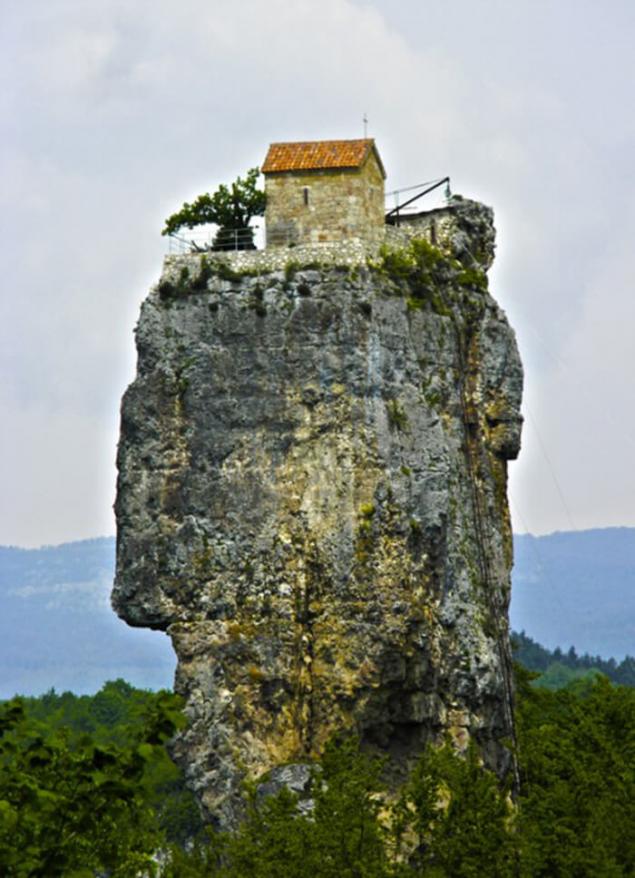 The monastery is situated almost in the heart of Georgia – Imereti, near the town of Chiatura.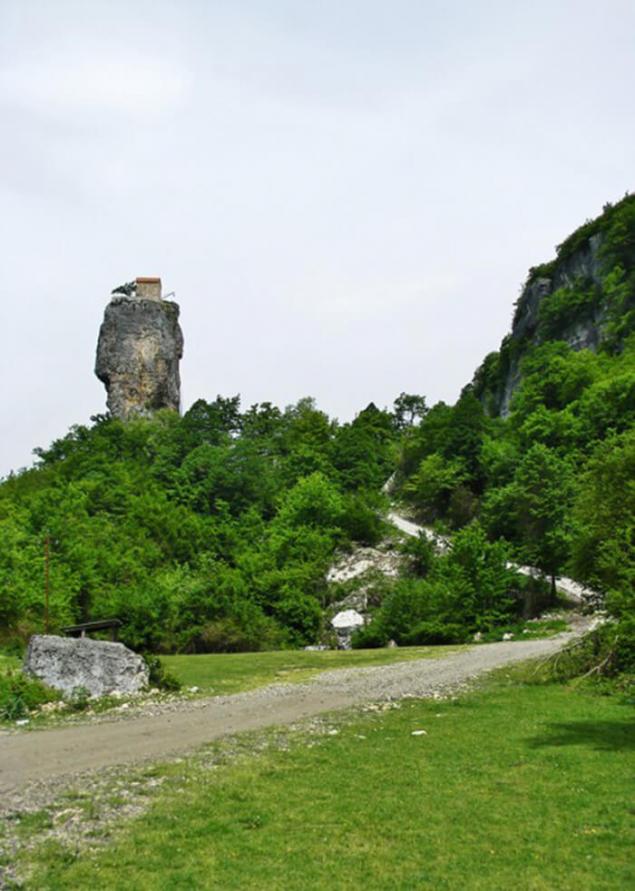 The pillar is a limestone base, once separated from the rocky wall of the gorge Kachinskogo.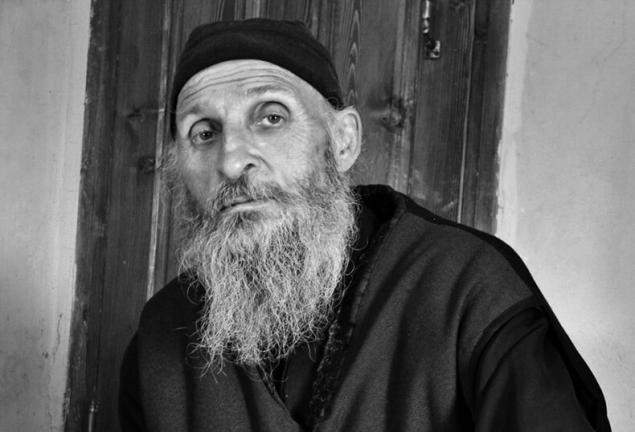 The pillar is so much impressed the young Maxim that he was determined to revive the empty abode. Maxim graduated from the Seminary and was sent to the ancient monastery of Betania, where he took monastic vows. A few years later he received the blessing from the Patriarch for the restoration of the monastery, Katskhi.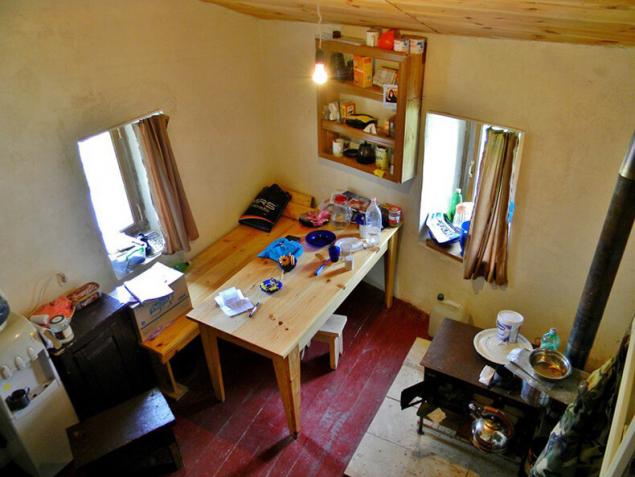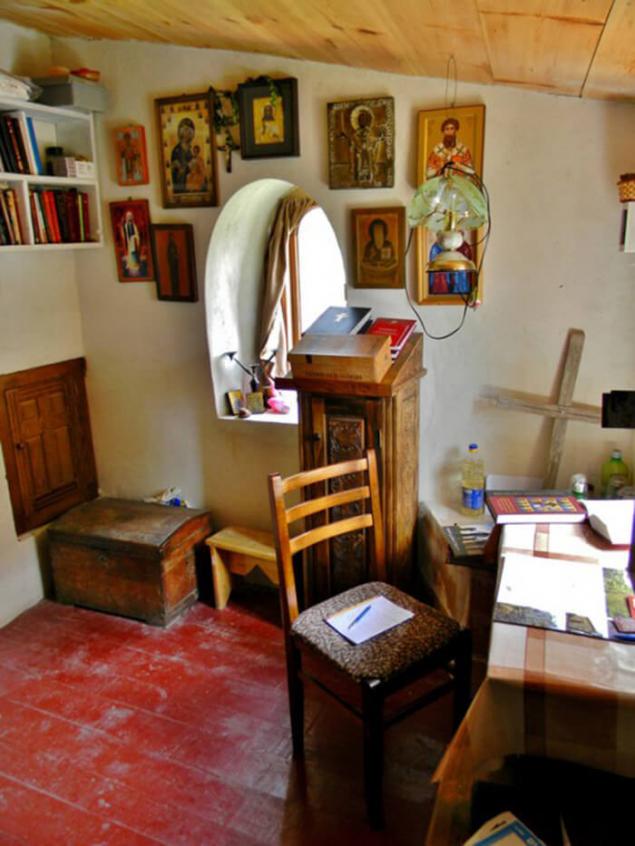 The decoration of cells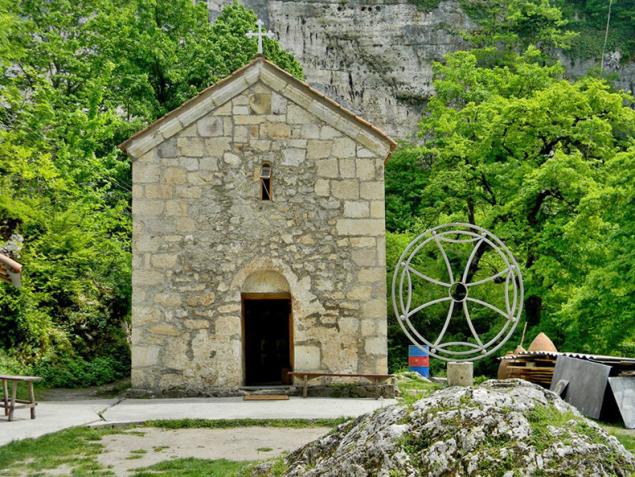 At the foot of the pillar Basilica is traditionally built of hewn stone.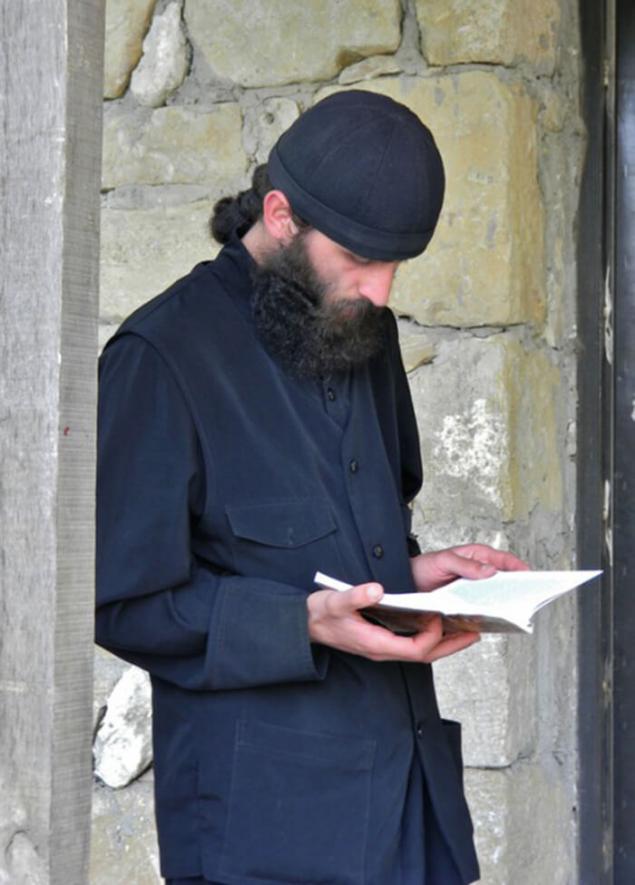 In recent years the territory has grown significantly. In addition to the Stylite maxima now there are two of a monk, a deacon, and one novice.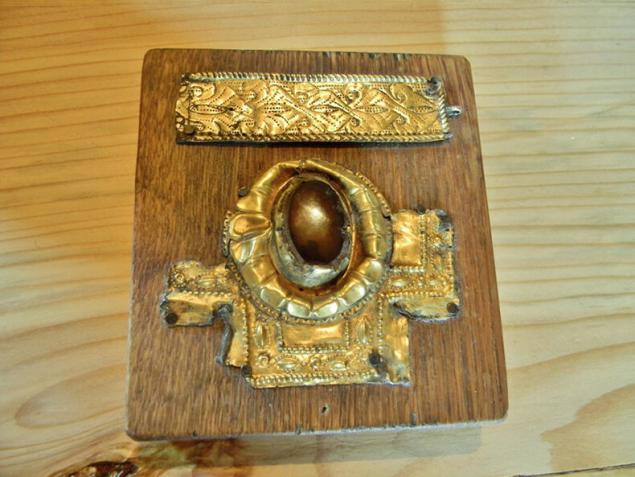 The monastery contains two relics found here during archaeological excavations. One of them is gold plated pads on the gospel, decorated with floral ornaments and agate.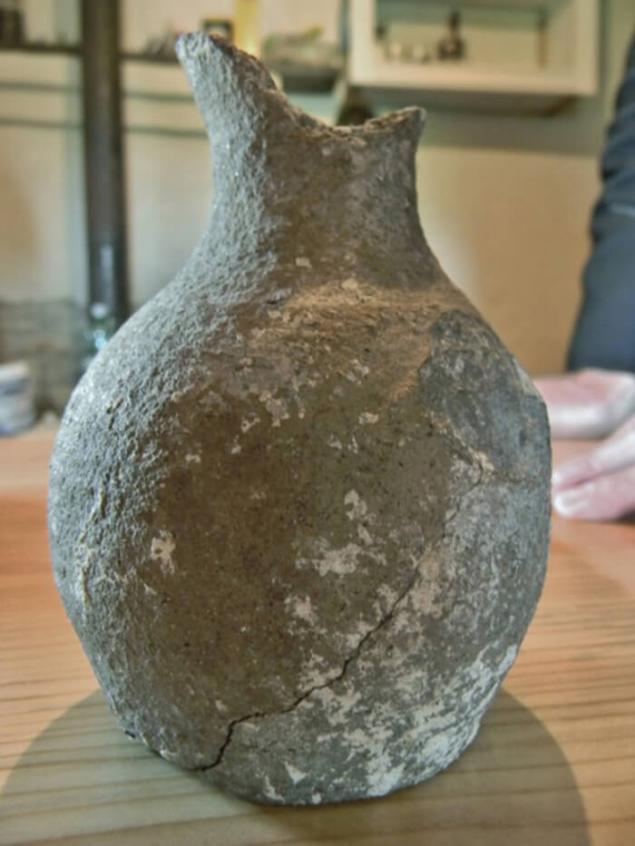 Another earthen jug for water. Both findings relate to the XV century.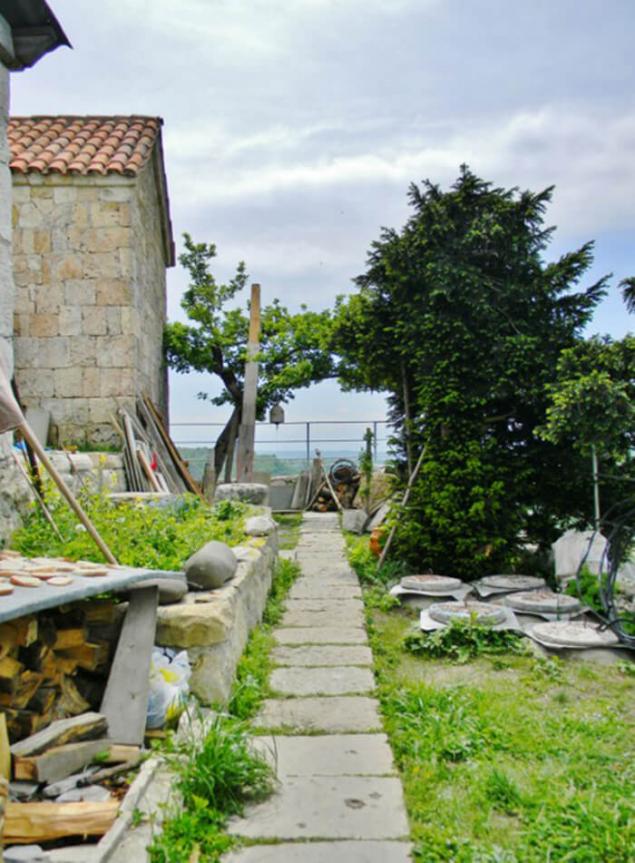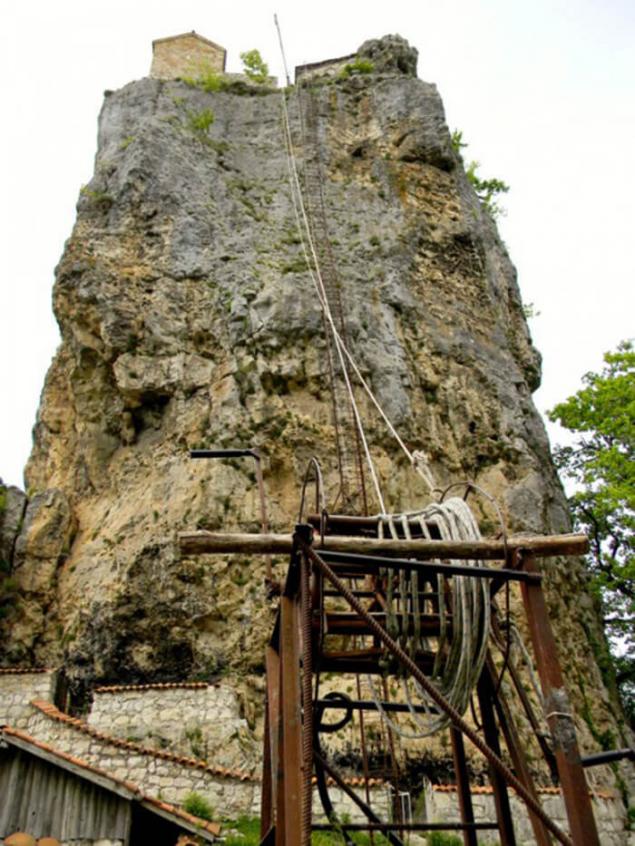 The staircase was established only in 2007. Previously, father Maxim had to use shaky forests and military climbers.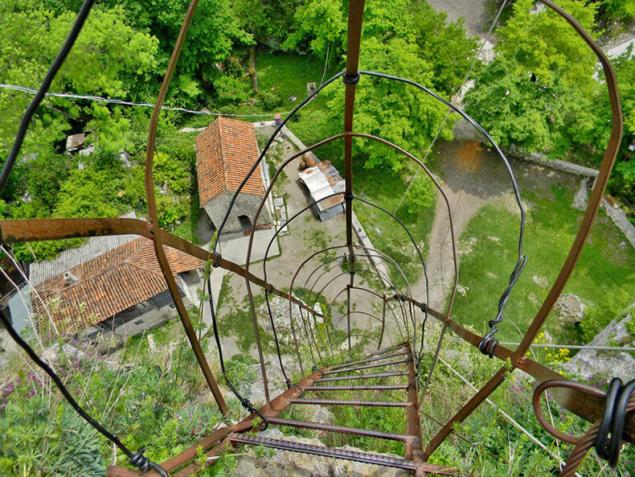 But even with the use of ladders, a ten-minute climb takes a lot of strength.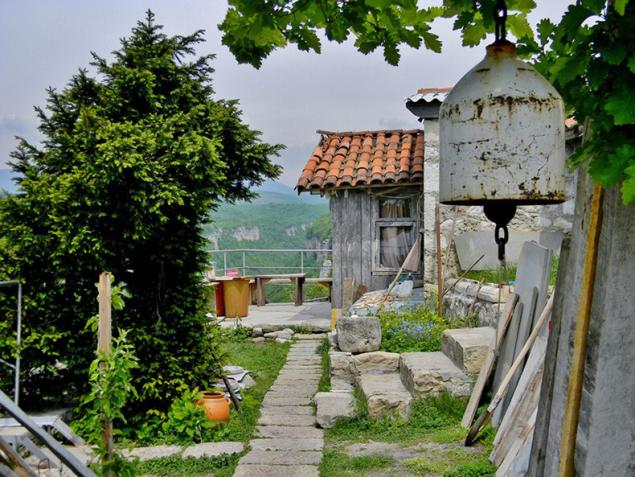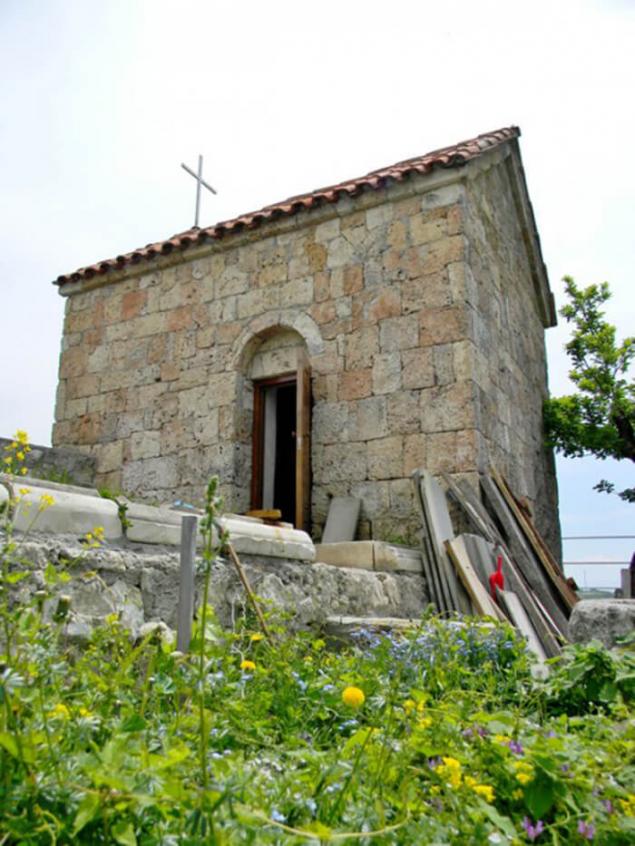 Exactly who erected the chapel is not known, but an ancient legend told to us the following saying: "I'm a huge sinner, therefore, will build on the pillar of two houses, one for God and one for monks."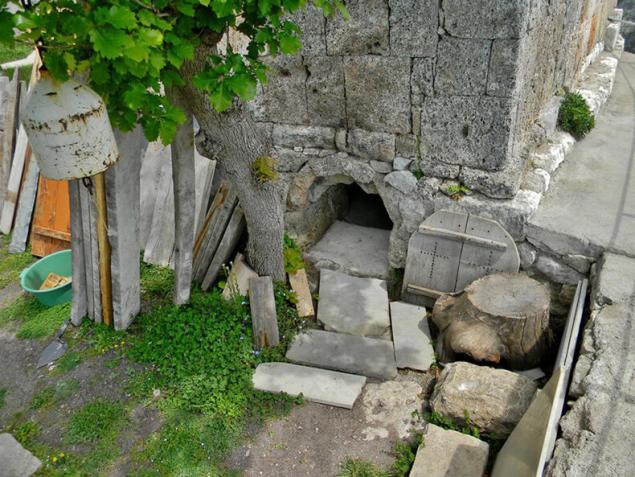 At the base chapel, in a small cavity the relics of a monk who lived here in the XV century.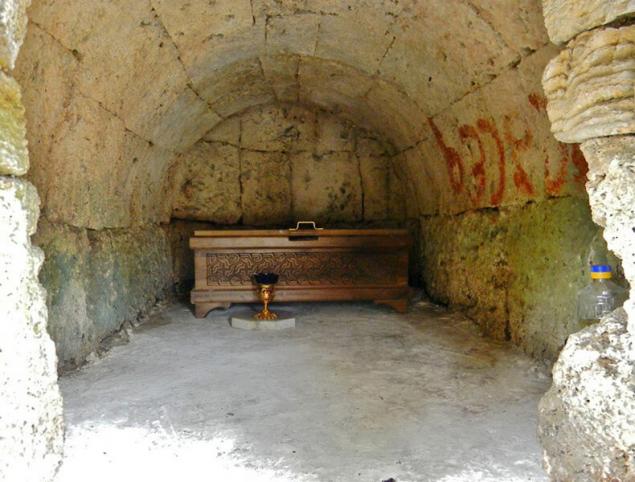 After his death no one could climb to the top of the pillar. Life on this stone island stopped for five centuries.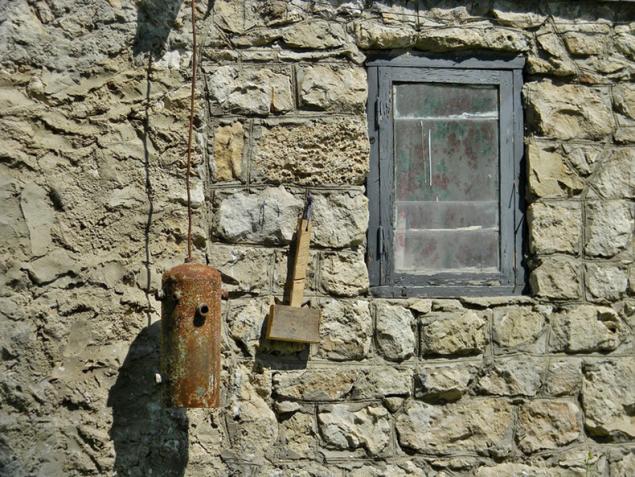 Blow wooden hammer on the old gas cylinder, the novice informs father Maxim about the guests. Without his permission to climb up is prohibited.
Guest cabin with heating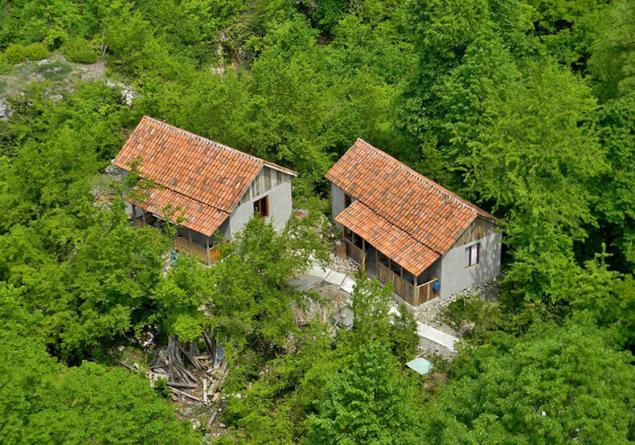 A bit further – a couple of monks ' cells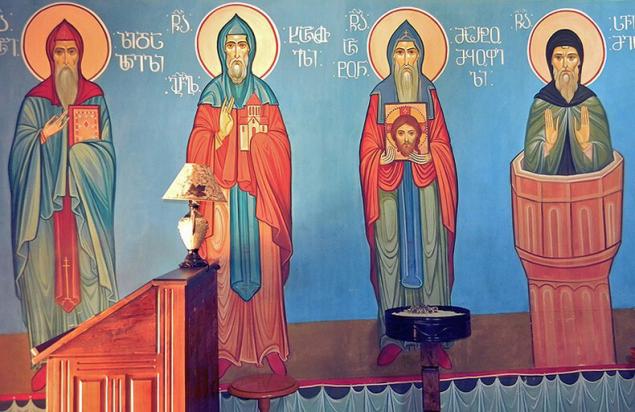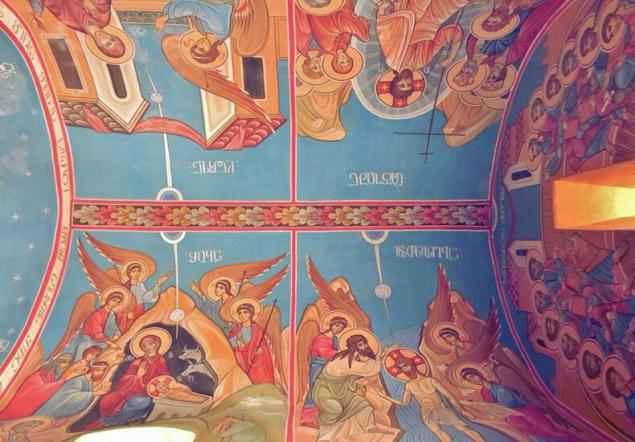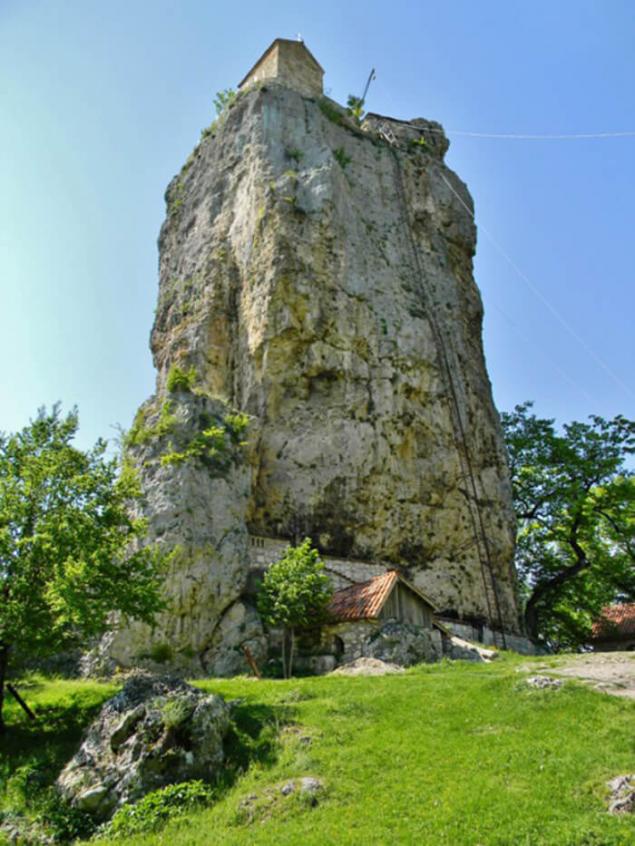 Crowned with a pillar of two buildings: the building of cells (VII-VIII) and a modest chapel (VIII-X).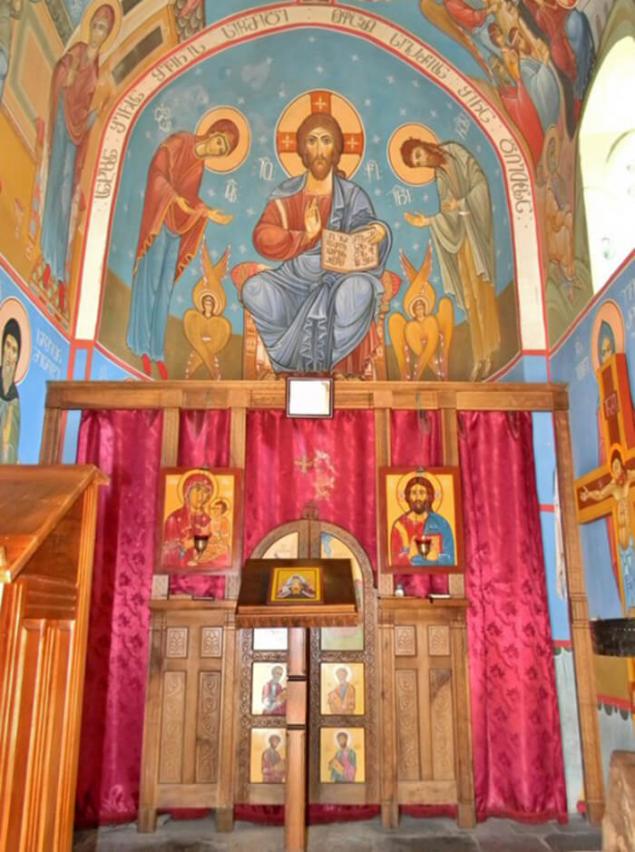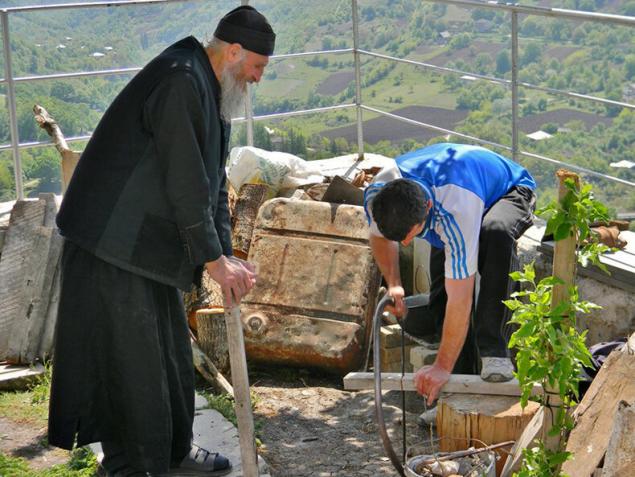 For 15 years, father Maxim was able to meet and revive the monastery. Work on the overhaul is already finished — there was only cosmetic. published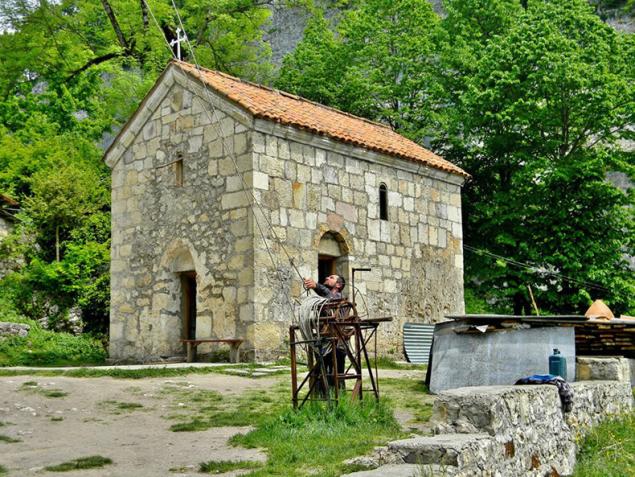 Author: George Dimitriskiu    
See also: The history and meaning of the holiday RadonitsaArchpriest Igor FOMIN: how to remember the dead
P. S. And remember, only by changing their consumption — together we change the world! ©
Join us in Facebook , Vkontakte, Odnoklassniki
Source: www.pravoslavie.ru/foto/set679.htm