According to the German division of Hyundai, sales of the electric car IONIQ start in this country in the month of November at a price of 33 300 Euros.
But first will come in hybrid version of the car. This will happen in October. The price of the hybrid is smaller by almost 10 000 Euros — 23900. Both versions will have three options: Trend, Style and Premium.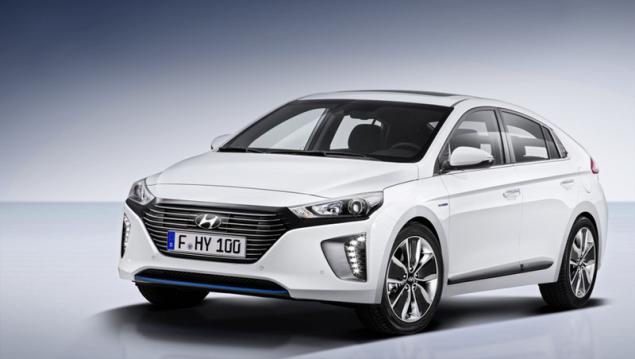 Standard safety features include seven airbags, Parking sensors and a rear view camera, adaptive cruise control with the definition of the distance, the Autonomous emergency brake and the light sensor for the automatic headlamps. Height-adjustable front seats with adjustable lumbar support for driver, folding rear seats 60/40, steering wheel adjustable for height and reach, automatic climate control, audio system with digital radio and remote control using the buttons on the steering wheel, the Bluetooth port and AUX. The multimedia system includes a 5-inch screen.Electric IONIQ during the initial bundling Trend has navigation system with 8-inch widescreen display and infiniti Sound System. In addition, the electric car IONIQ is equipped with a smart key system and started using the button start-stop on Board. Has adaptive cruise control Advanced Smart Cruise Control.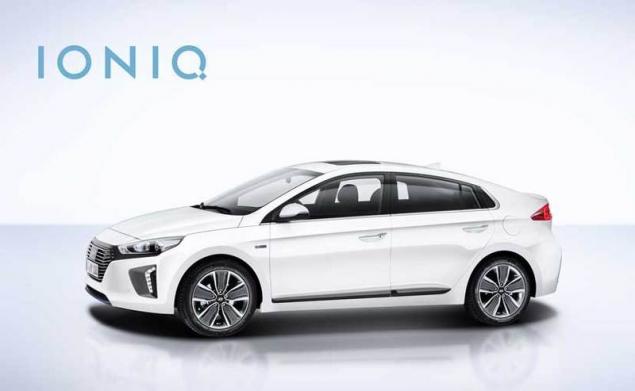 Hyundai IONIQ Electric picking Style includes led daytime running lights, rain sensor and automatic dimming rearview mirrors for comfort and safety. The lounge also has wireless charging for smartphones, heated front seats and steering wheel. Also added chrome elements in the lower window frame and door handles. If in a hybrid version in this configuration are mounted on 15-inch alloy wheels and custom optional 17-inch wheels, the Hyundai IONIQ Electric only comes with a 16 inch wheel.
The complete Premium c price 30270 euros for hybrid IONIQ and 38000 euros for the electric car extension is added Blind Spot Assist and Parking assist, leather heated seats. In addition, the driver's seat is electrically adjustable and the settings are remembered thanks to the memory.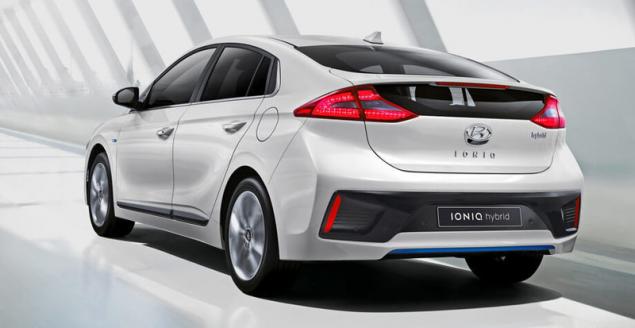 Hyundai IONIQ, was developed specifically for the electrification of powertrains. The hybrid is equipped with a 1.6-liter gasoline engine with direct injection (1.6 GDI) and 77 kW (105 HP) and electric motor with 32 kW (43 HP). The total power is 104 kW (141 HP) in combination with 6-speed transmission with double clutch for a very flexible performance. Fuel consumption is just 3.4 l / 100 km Hyundai IONIQ has an Electric motor 88 kW (120 HP) and a lithium polymer battery with a capacity of 28 kW · h, can travel up to 280 kilometers (according to not very reliable cycle NEDC).
The energy consumption of the electric version is 11.5 kWh / 100 km IONIQ Electric can be recharged from the outlet with a voltage of 230 volts and fast charging stations. Let me also remind you that the car for the first time in the history of the Korean automotive industry with European CCS Combo connector. published  
Source: www.electromobile360.ru/2016/09/hyndai-ioniq.html