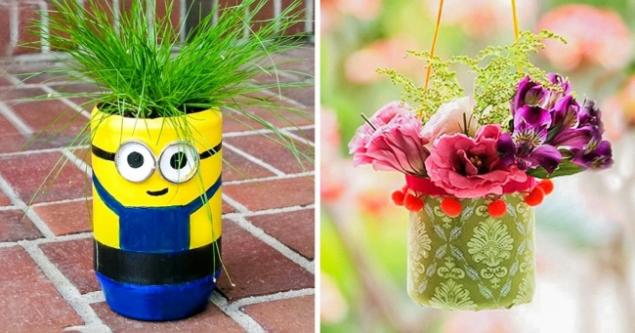 All of us at home have plants. Sometimes there comes a time when they need somewhere to turn over. To resolve this issue, do not necessarily go to the store. You can choose from the usual plastic bottles to create an exclusive pot, when you look at that will inevitably go up the mood.
< Website in the guide took pictures with which anyone will be able to make an unusual capacity for their flowers .
Dressed thread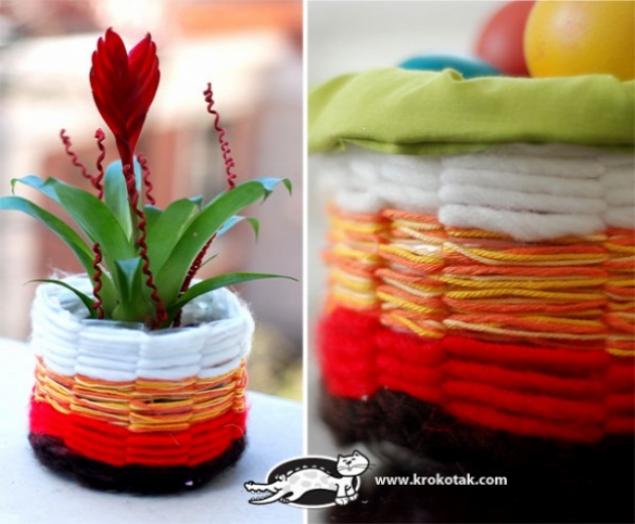 Using this step by step instructions, Build out the benefit of not only the unnecessary bottle, but a stray thread for knitting.
Hanging flower pot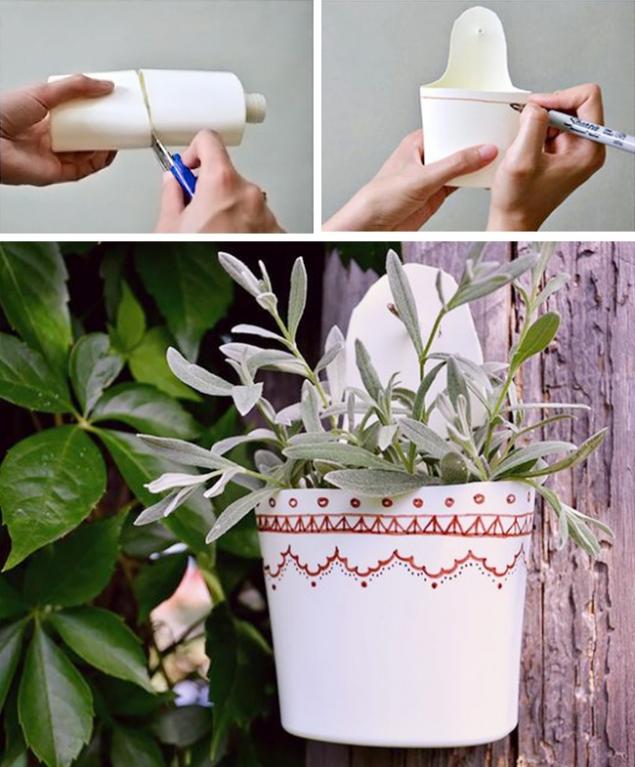 For information on how to make a pot that can be hung not only in the room, read here.
Bear and bunny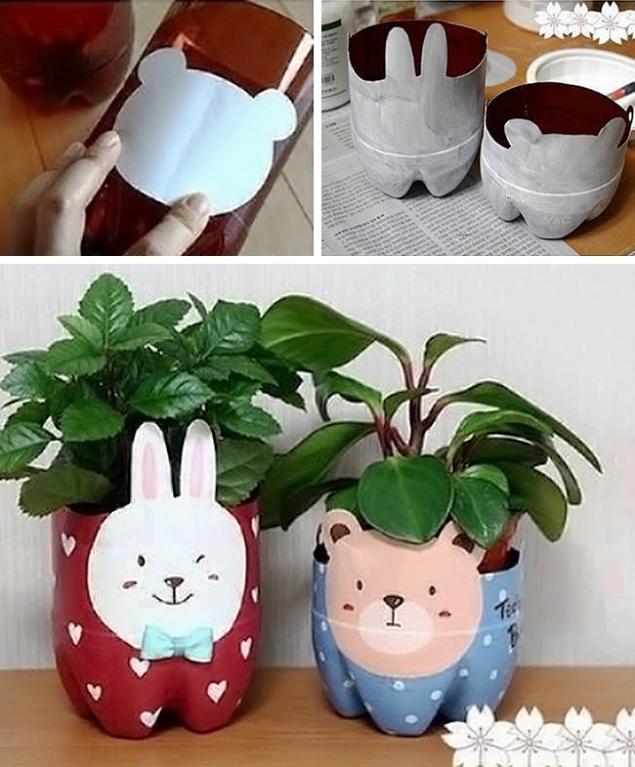 If you love to paint, there is a guide just for you.
There the technique of "decoupage"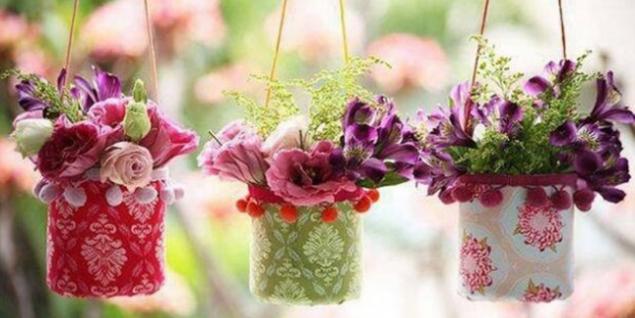 How to paste over a plastic bottle with a cloth that got this beauty, read here.
There antique style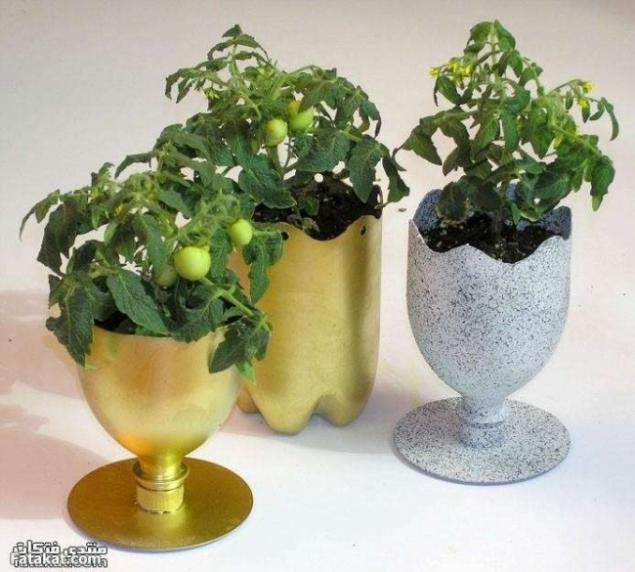 Here it is shown how to use plastic bottles and CDs to bring the interior of a piece of ancient Greece.
Chudik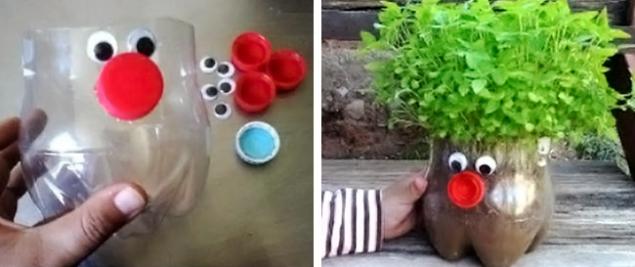 Children will appreciate exactly this cheerful pot, and maybe in the process of creating a wish to participate!
Mumps

Very cute piglet succeed if you follow these instructions.
Floral curtain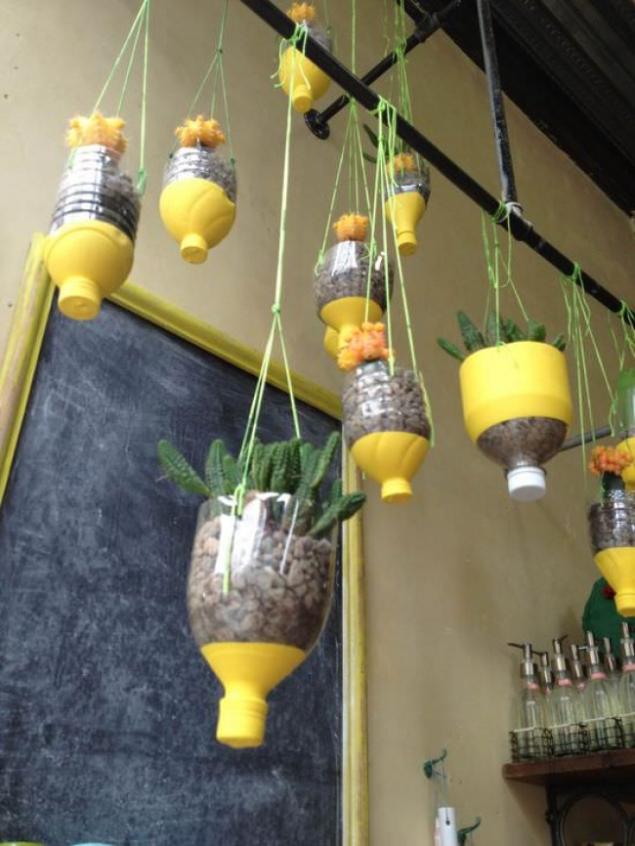 Who said that the pot can only be done from the bottom? That option, as do greenhouse suspension from the top of the bottles.
Vertical garden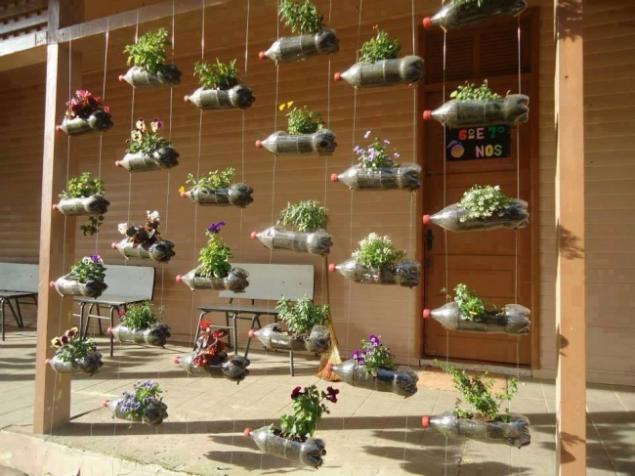 Read more about the new look at the flower bed in front of the house -. Here
cheerful crowd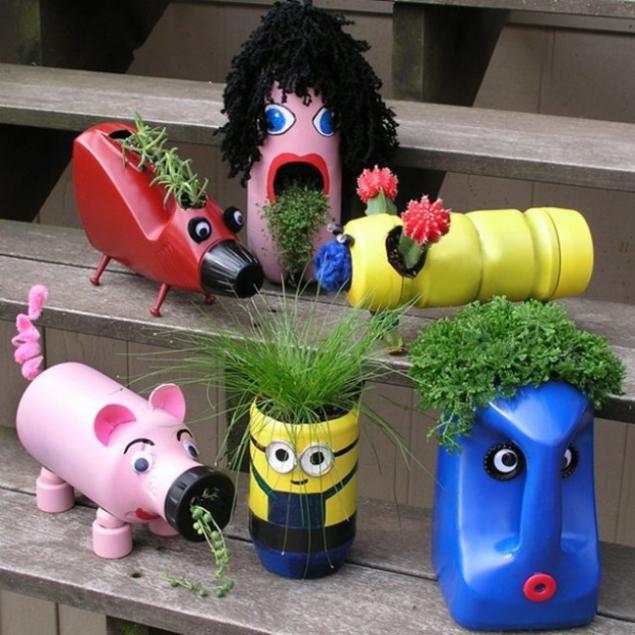 For information on how to make this group of bottles of detergent, told here.
Photos on the preview: eHow, denisemeneghello
See also:
As plastic bottles replaced the air conditioning thousands of people in Bangladesh
20 ways the creative use of plastic bottles


via www.adme.ru/svoboda-sdelaj-sam/20-sposobov-tvorcheskogo-ispolzovaniya-plastikovyh-butylok-731910/