By the New Year everyone wants to create a festive atmosphere in the house. And creative pans on the decor is now a dime a dozen. In the course there are a variety of materials. < «Website» is divided idea how to make
decorative lantern from a plastic bottle and garland. It will look very nice on the windowsill or chest ... atmosphere make the details! In addition, recycling of plastic will go to environmental benefit.

Christmas lantern from plastic butylki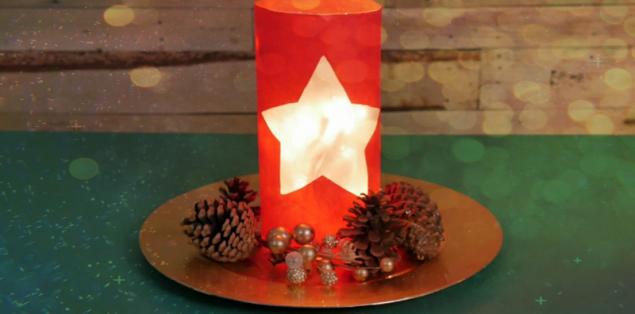 Materials empty plastic 2-liter bottle < electric LED-garland parchment or waxed paper colored paper for creativity stationery knife scotch < /

Warning! Before you begin to create a flashlight, ensure the safety of garlands! Attributed to the choice of electrical equipment very carefully! Safe considered garlands with low-voltage miniature LED-lights. They are economical, emit a lot of light and virtually no heat. Pay attention to packaging. In the box, in addition to the garlands, the transformer must be present. This device reduces the voltage from the mains.

Performing Srezh top of the bottle.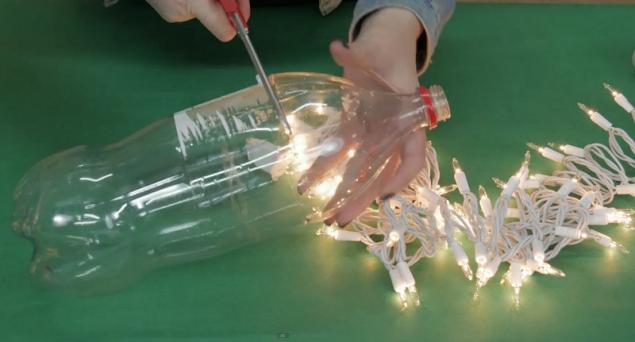 Closer to the bottom of the bottle with a knife done by the hole through which the Output fork and a piece of string.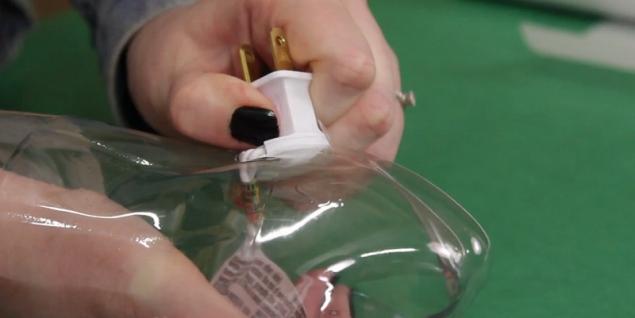 Insert a garland in the bottle.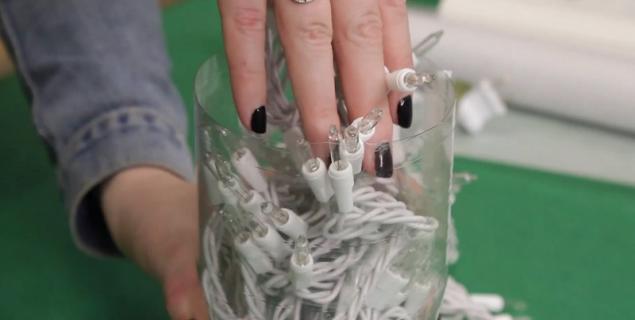 Cut out of a rectangle of parchment paper cut, so you could wrap them a bottle.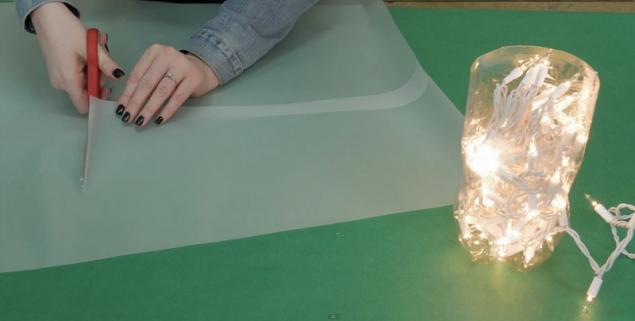 Stick tape edge.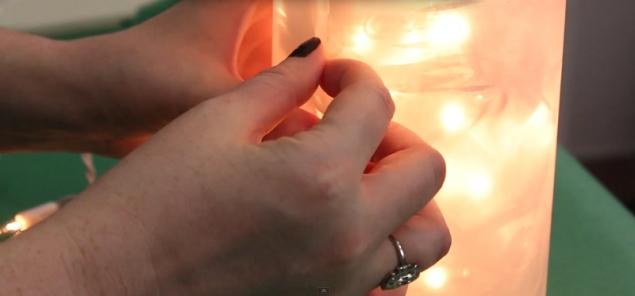 On the cut colored paper for creative engrave windows of any shape that you like.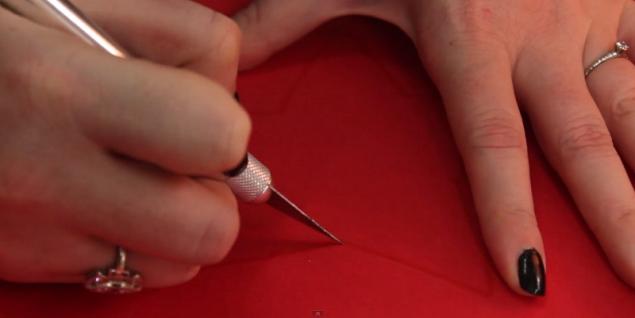 Wrap the bottle with colored paper and also fasten with tape.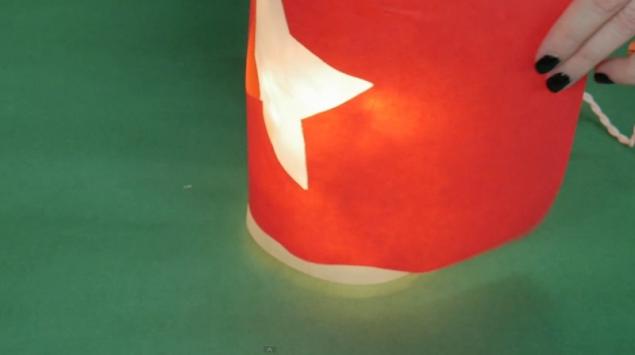 Find a place in your home for this wonderful flashlight out of the bottle and enjoy the holiday!

Do not forget to share this non-trivial idea decor with friends. Light evenings you and Happy New Year holidays!