New world record: 2 km to the hoverboard Bashny.Net
hoverboard new type shows amazing results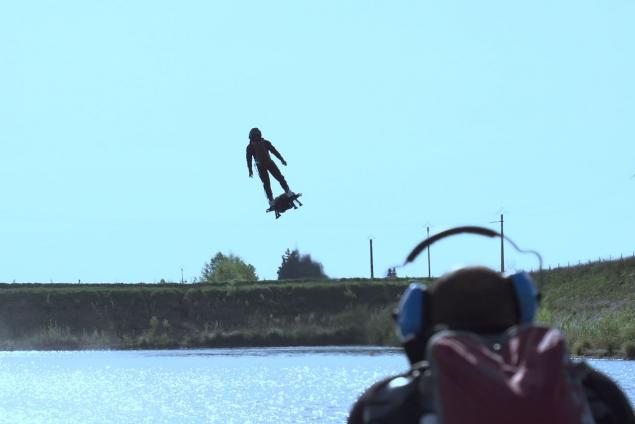 Frankie Zapata (Franky Zapata), a developer Flyboard Air, on Saturday set a new world on the recorder to the flight range hoverboard. Zapata flew along the coast of Sausset-les-Pins (France) 2252 meters. Record done using Flyboard Air. Current achievement over the previous one is almost 10 times (the previous record total of 275, 9 meters).

Zapata first attracted attention with the help of viral video in which he flies on his invention. Many web users, who watched the video, even considered it a forgery. At this time there is no doubt - all real, are convinced of this, and the representatives of the Guinness Book.



Interestingly, the French company, Zapata Racing, produces a number of models of water hoverboard, which are held in the air by using powerful water jets, thereby achieving the effect of the jet. Such systems are connected to the base of a long hose, this base pumps the water into the hose and that the water is ejected from the hoverboard already under tremendous pressure. These systems - not a novelty

. But Flyboard Air operates without hoses and water, is a system that is kept in the air by means of air up to 10 minutes. hoverboard speed is 150 km / h (maximum speed). "Ceiling" for the device - 3 kilometers. The hoverboard design includes four turbo engine capacity of 250 horsepower. Fuel - kerosene Jet A1. The fuel tank is located behind the pilot. There are two other engines that are placed on opposite sides of the platform - a stabilization engines. To control the system using the manual control. Sam pilot lock its position on the hoverboard using entrenched ski boot.

During the test device and the way set a world record, watched by about 200 people.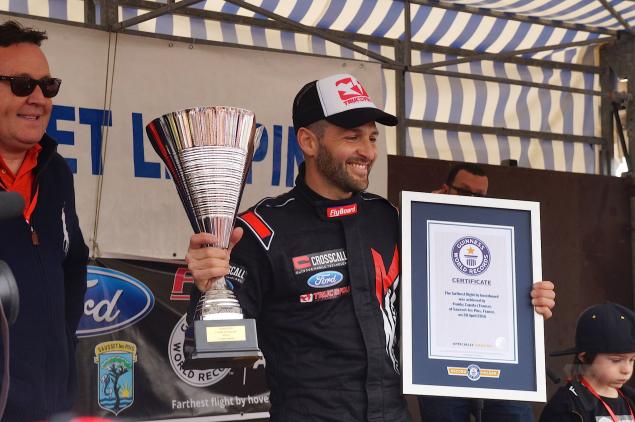 Development hoverboard took about four years. For Zapata is practically his life's work, which he did not fail to mention in his speech.

Interestingly, the world record was set just two months after the first test of the system. The inventor of the system said that his dream is to "take my Flyboard and go to work." Perhaps, before the implementation of his dreams and there are not a lot of time.

Source: geektimes.ru/post/275148/
Tags
See also
New and interesting
New and interesting