The most interesting examples of folk art in the ads on the walls and fences in the last mesyats.Obychnye ads are written by hand or printed out ordinary people, can become a source of inspiration and good mood.
We live in a country where not to go to the roof and keep an ironic view of things, sometimes you have to create a funny reality of their own. Declarations and statements wall that we collect on the site every month, most often written by ordinary people for the most usual situations.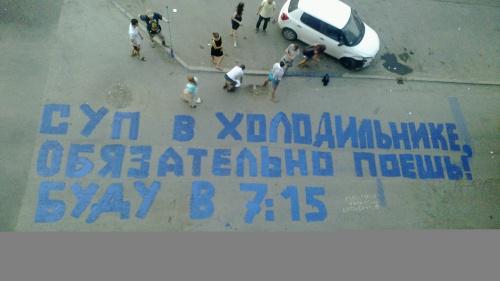 Scale a note "from his mother».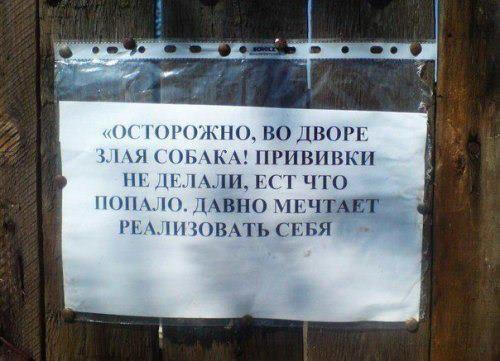 Convincingly - is not the word.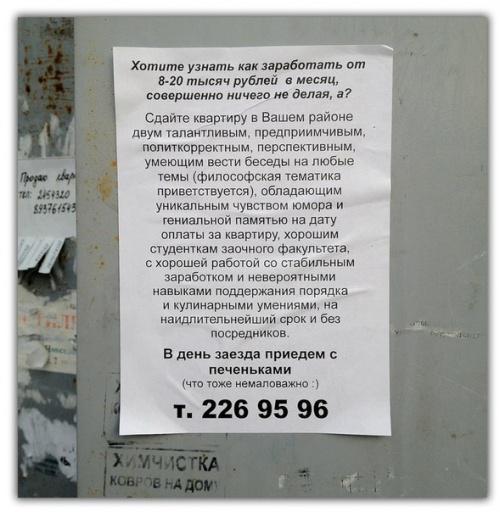 Students note. The success of 100%.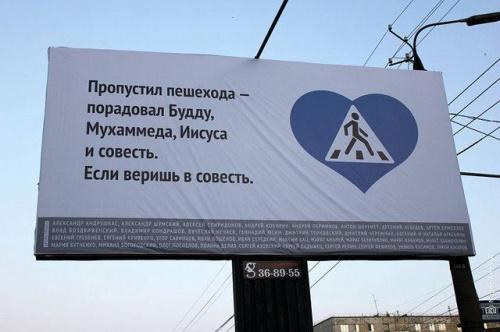 This is the whole point.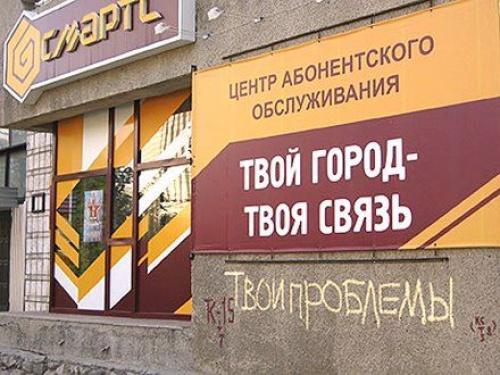 Frankly about the Smarts.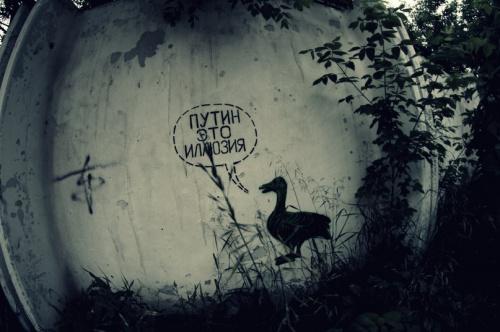 Would.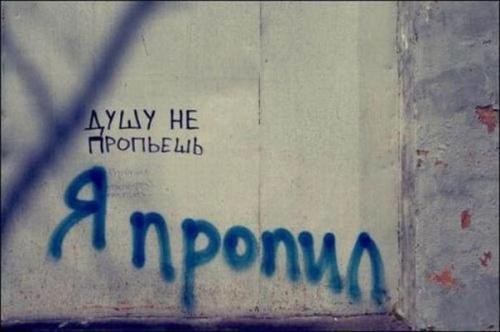 The hero, to be sure.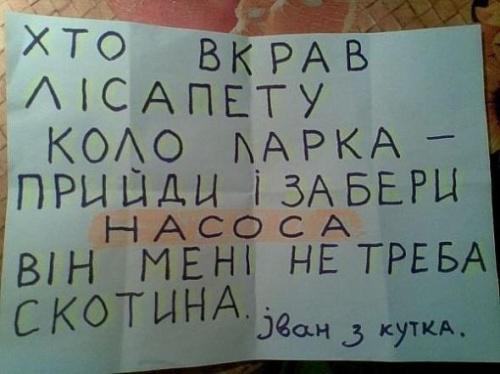 Take the last.
And do not feel sorry for 70 rubles.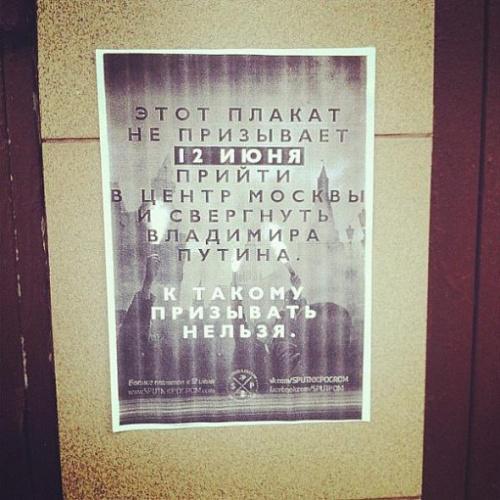 For those who understand.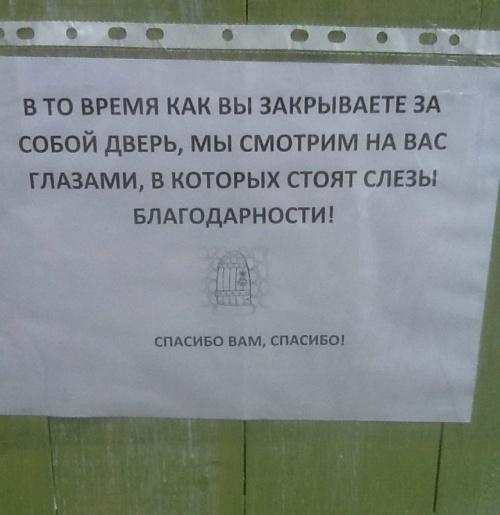 Anyone who does not close the door after that - insensitive infection.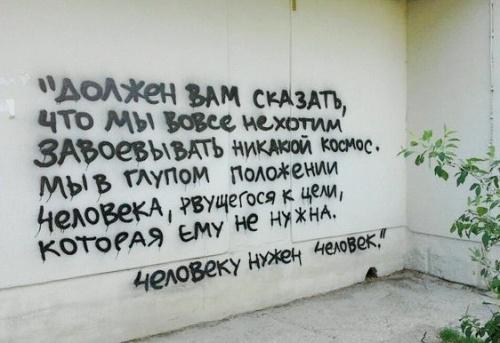 Nuggets of wisdom from Cyril Who.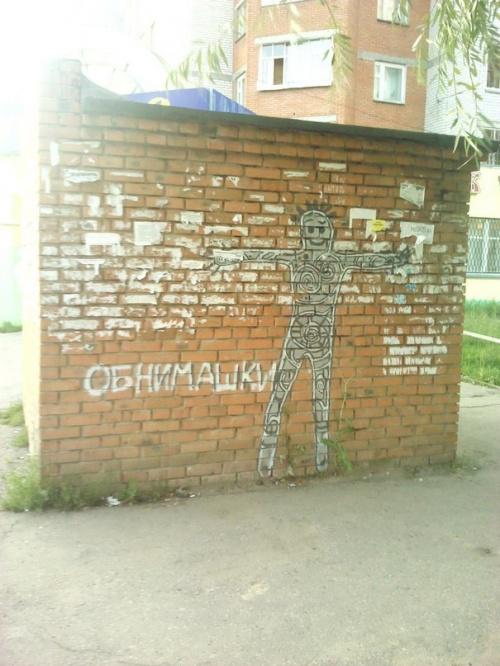 Yard positive.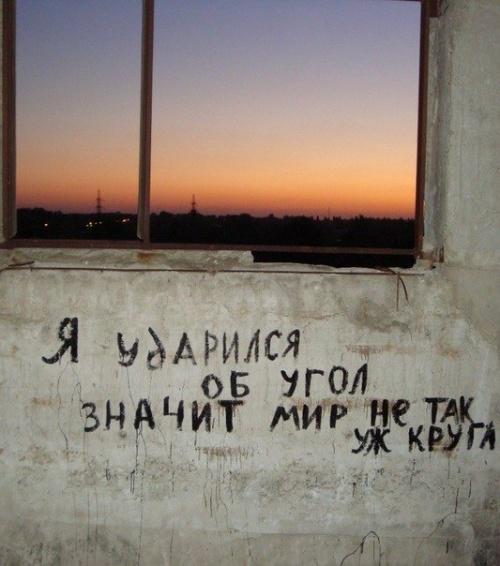 Brilliant opening.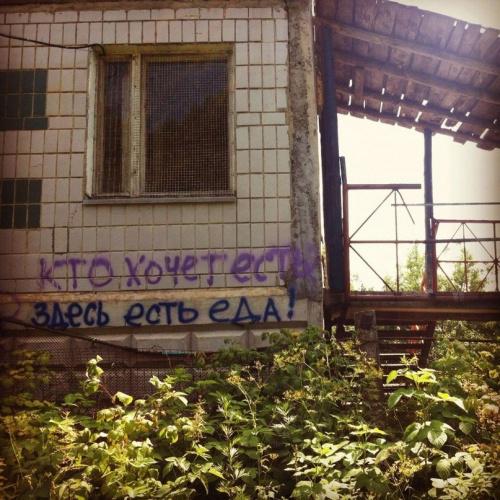 In the bushes?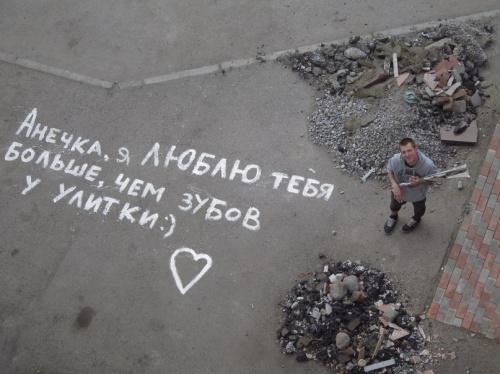 And snails are known to the teeth up to 75 thousand pieces. Seriously.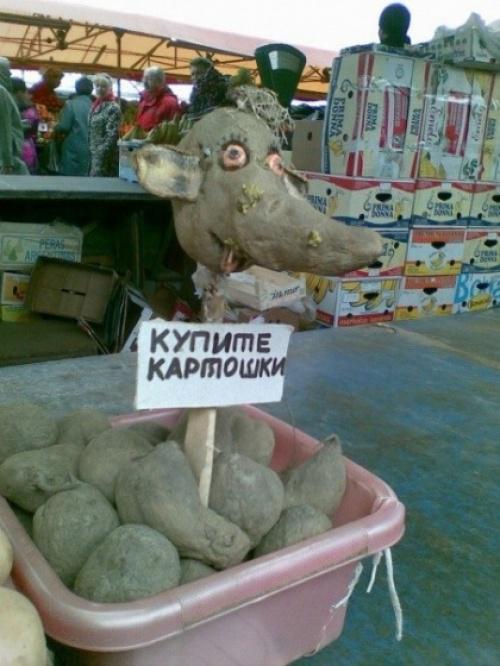 How not to buy, so when asked.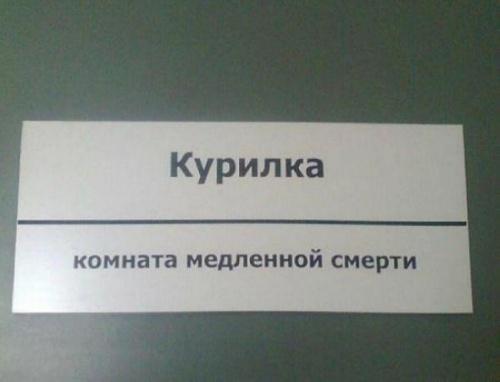 Few social sphere in the office.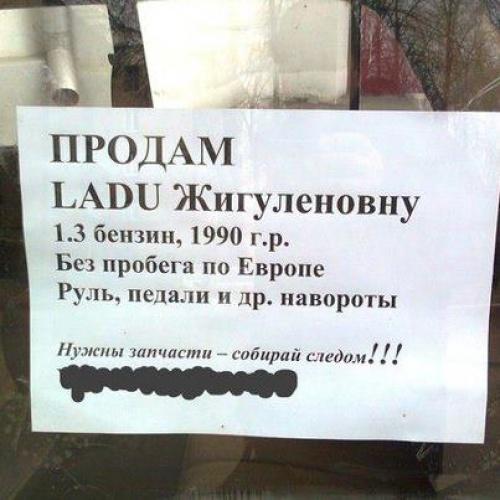 Everyone knows the truth. But still go.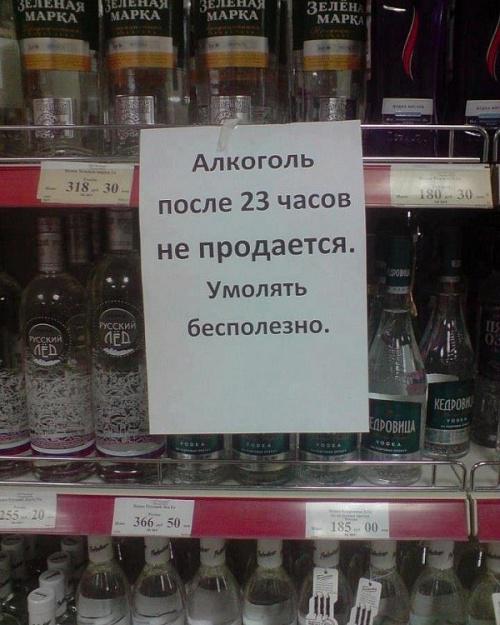 Even if you get on your knees?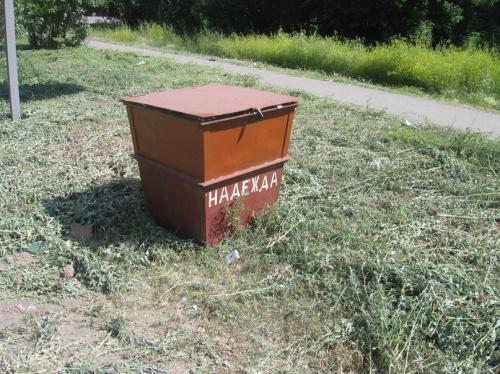 Here are buried.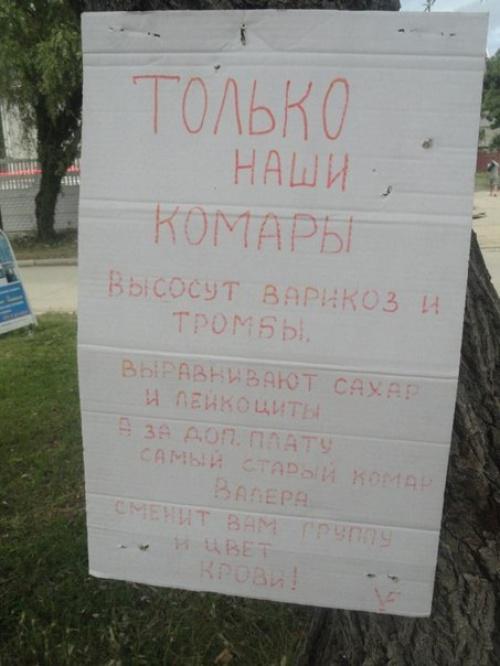 Most mosquitoes in the world.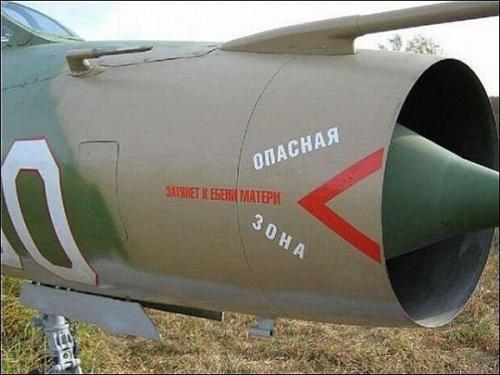 Nothing is more accessible Russian mat.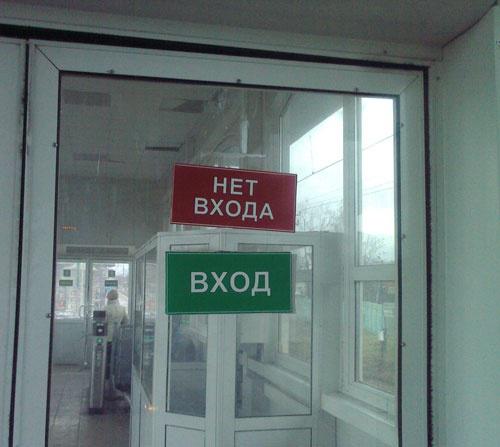 I'm so contradictory whole.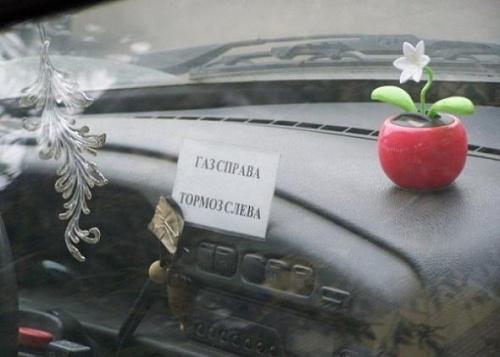 Guess who's behind the wheel.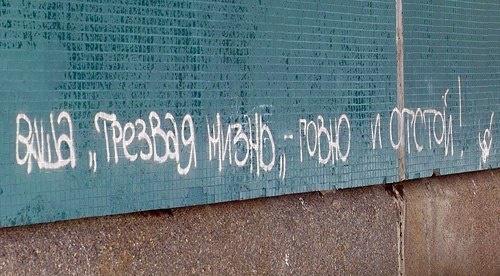 Tested in practice.
Many words about financial incentives.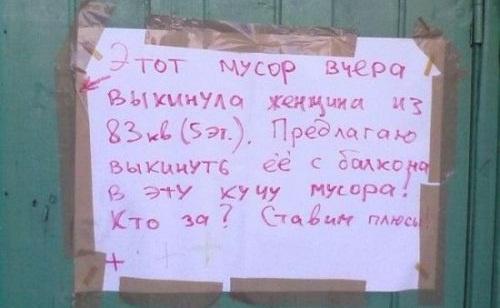 A woman of 83 apartments humane neighbors.
Already on the dark side. I wonder if the author gave cookies.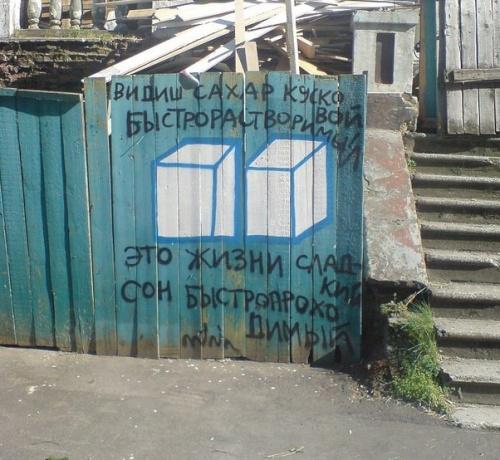 Philosophy on the fence.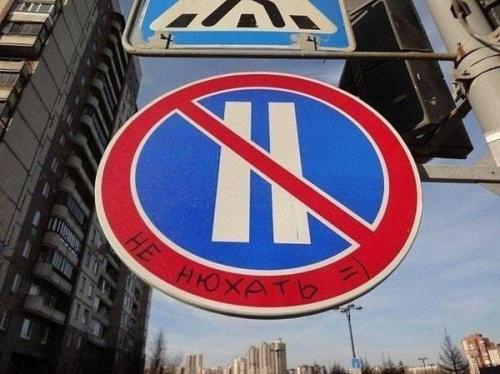 That's right, the drugs - the evil.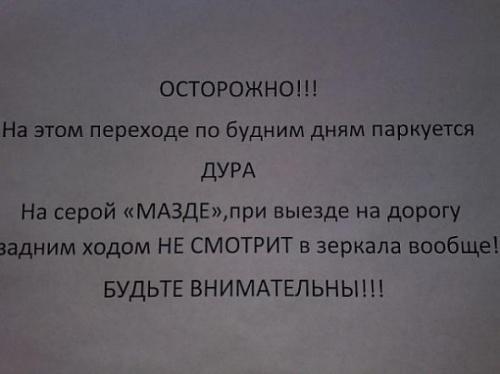 And the mirror is not looking, and the transition is parked.
Full range of services in the hotel "Novosibirsk».
Serious chart guy. And a girl's handwriting.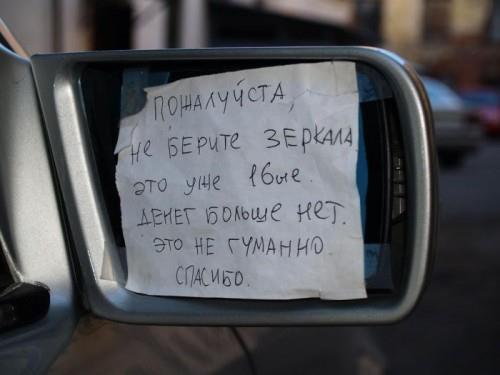 A new kind of trolling - tyrit mirror every day.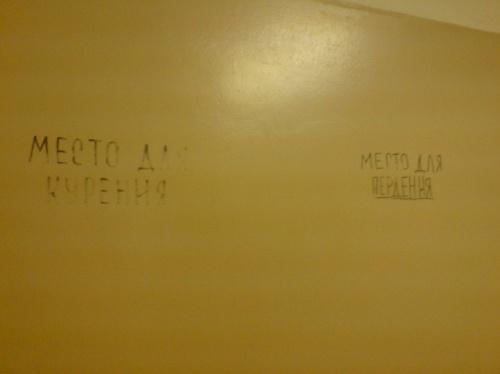 And there, and there is unpleasant smell.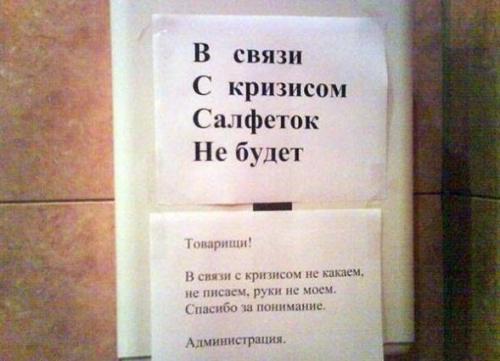 The crisis in an adult. When you can not even take a crap.
Obedient.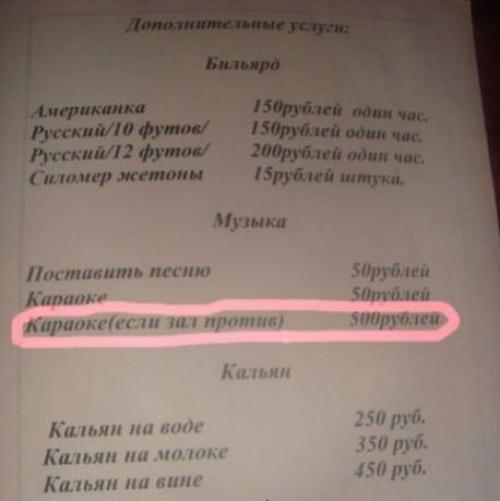 If you can not, but really want, you can.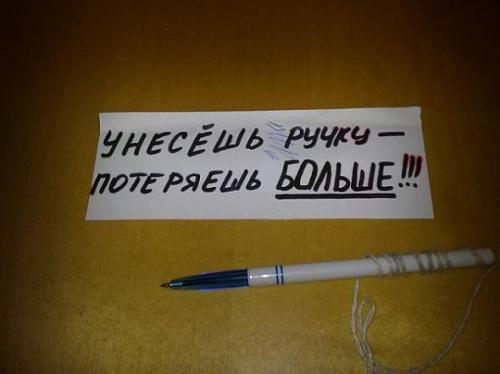 Curse.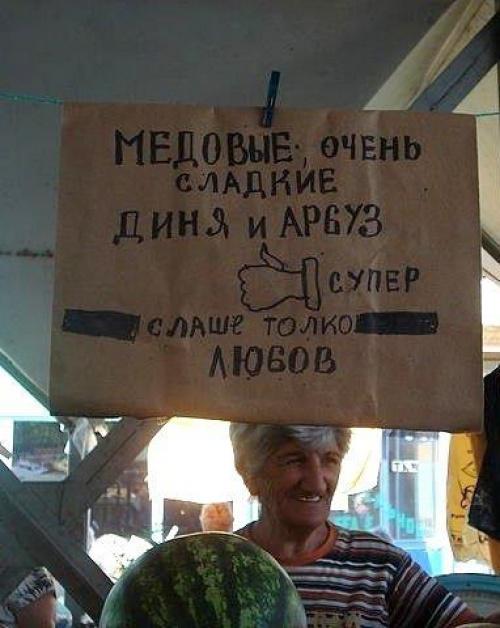 And such feysbuchny Like deployed.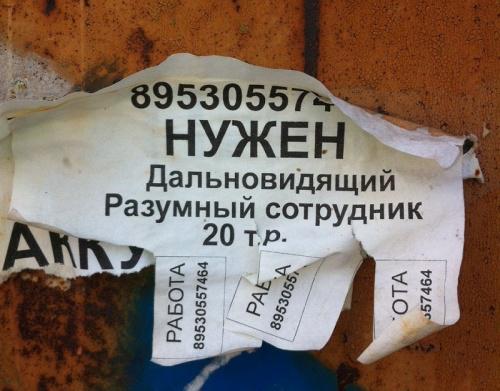 Myopia please do not worry.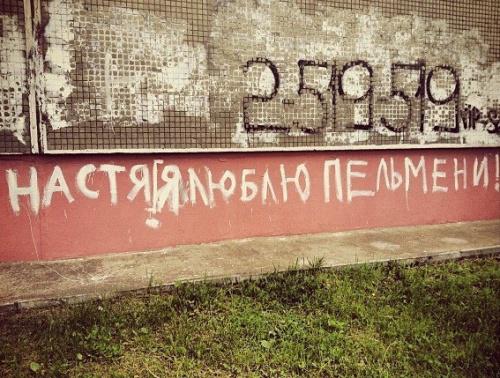 But honestly.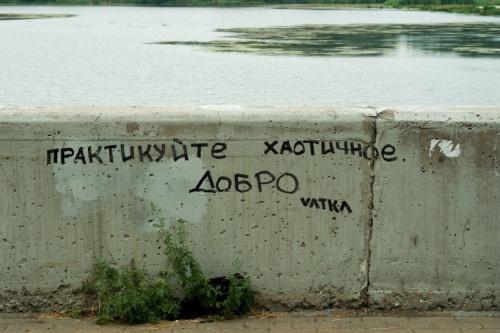 Vatka rights.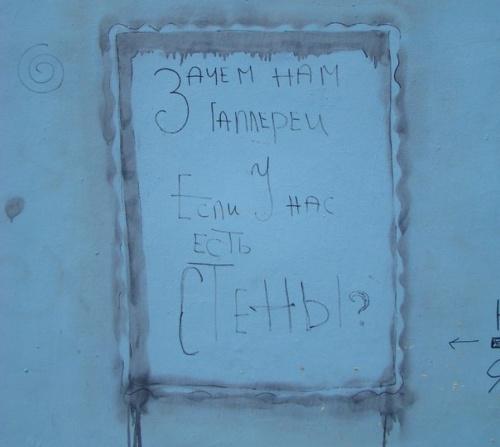 Art in the nation.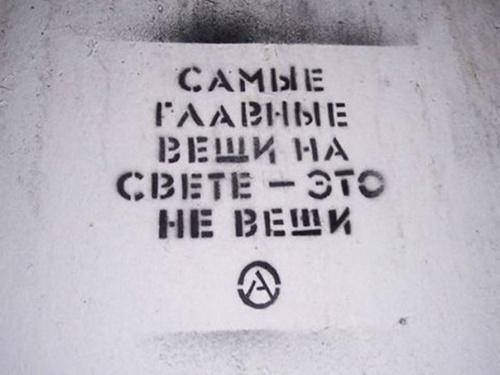 Always remember that.
And be sure to take care of yourself.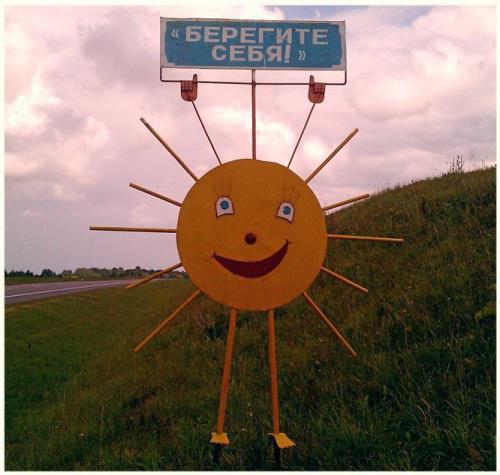 See also: the Shining Path. End
Around vandals some
Entrance only in helmet
via
www.adme.ru/marazmy/vhod-tolko-v-kaske-376355/