Near the capital of Japan, Tokyo is a kindergarten Fuji, which can be called one of the best in the world. The lack of walls and the presence of large spaces where you can climb and run, make it a favorite place of stay of children.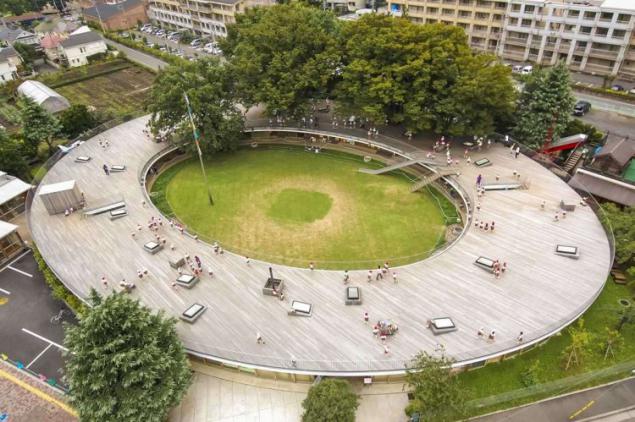 Architects Tokyo studio Tezuka Architects, designed this masterpiece, tried to find a universal thing, pleasing absolutely all children. Not surprisingly, the result is a kindergarten, which is more like entertainment venues, rather than an educational institution.
In form it resembles an oval with a big lawn in the middle. Once the kids get on the roof, they immediately begin to run around.
The system of education here is the Montessori method, which is based on to support your child's natural development, directing his actions, rather than banning everything. Here, kids are allowed to run a lot, move, and even fill their own bumps and bruises.