US Air Force in conjunction with the tuning studio Galpin Auto Sports, known around the world for the TV show Pimp My Ride, presented two of these "earthly fighter" on the basis of models Ford Mustang and Dodge Challenger.
The first car, bleed GAS, was the Ford Mustang, dubbed X1. All this pearl white car strikes the eye, but the most impressive interior of the vehicle, which is designed in the style of a military aircraft, where, instead of steering -dzhoystik and seat with a bailout.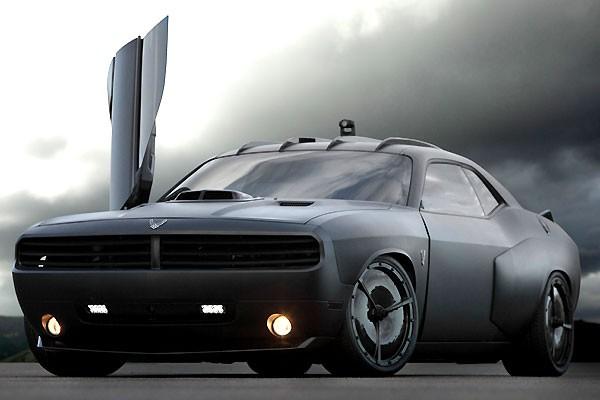 The second car, Dodge Challenger, which was captured in the photo above, have drawn in the style of fighter Stealth - matte paint, aviation motifs in the design of the aerodynamic package. Inside, instead of the usual motor show - a real fighter pilot cabin. The instrument panel has lost any hint of design - everything is subordinated to functionality. Two steering wheels, traction control levers, buttons Other switches, if removed from the simulator for novice pilots. The project was called Vapor.