39-year-old Sebastian Baskule working as a mathematics teacher in French Guiana, caught in the water is not a simple fish and a giant anaconda. Five-meter snake before it has had time to swallow whole dog friend Sebastian.
When the predator was caught, the teacher arranged a photo shoot with their kids creeping reptile, and then left him to sleep in his own bathroom.
The next day brought Baskule anaconda on the nature and let her ten kilometers away from the house.
10 photos.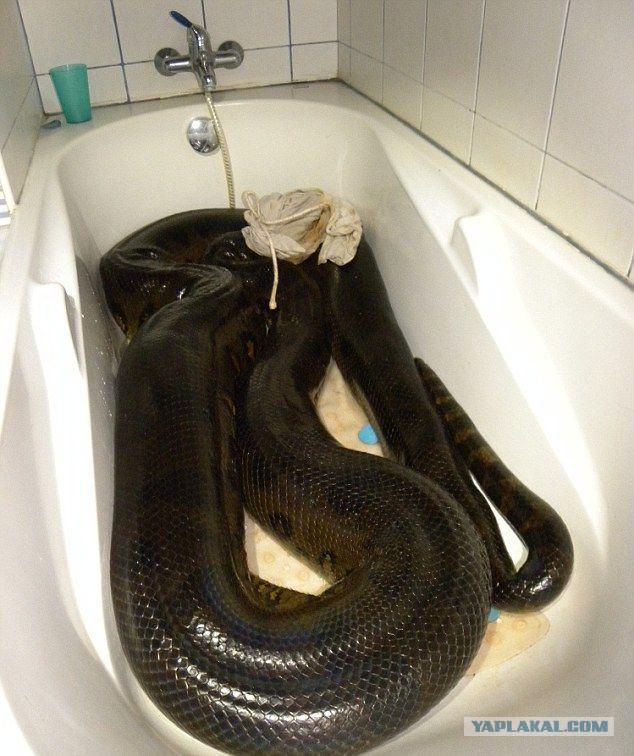 02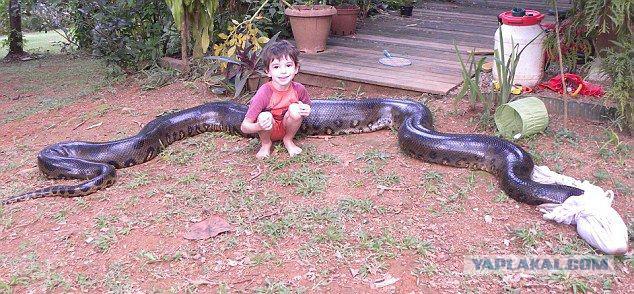 03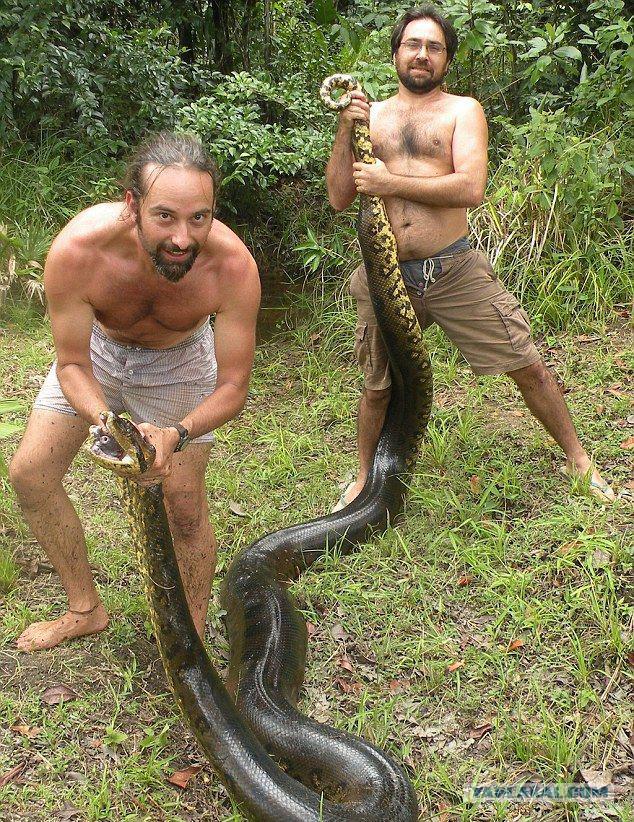 04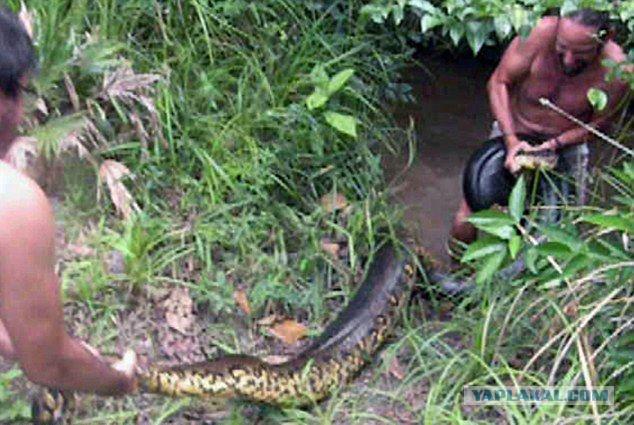 05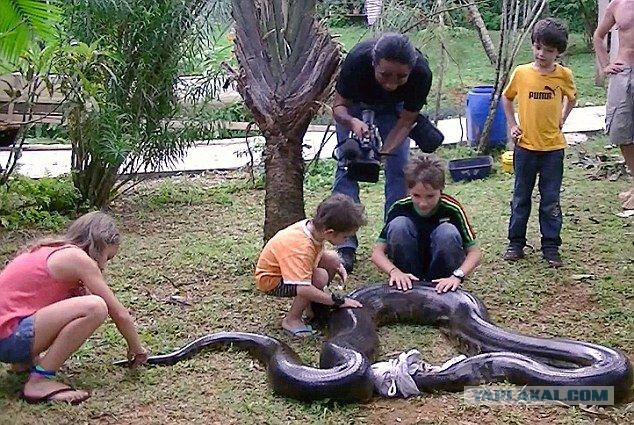 06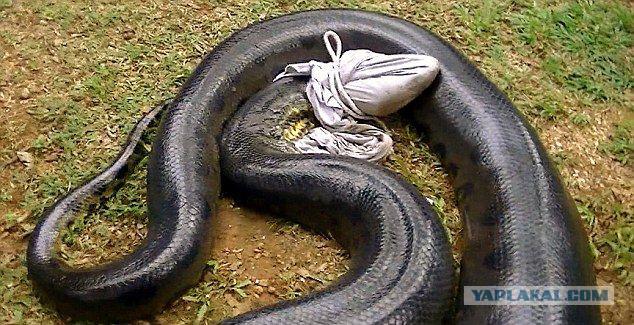 07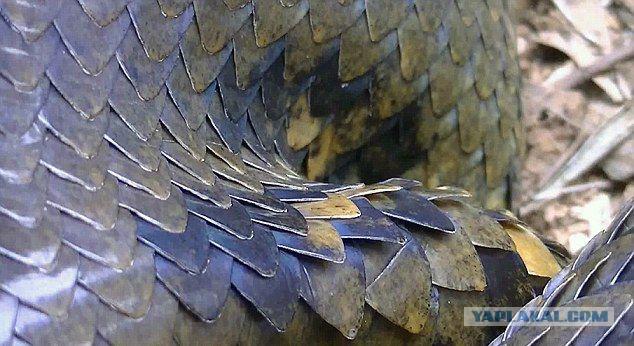 08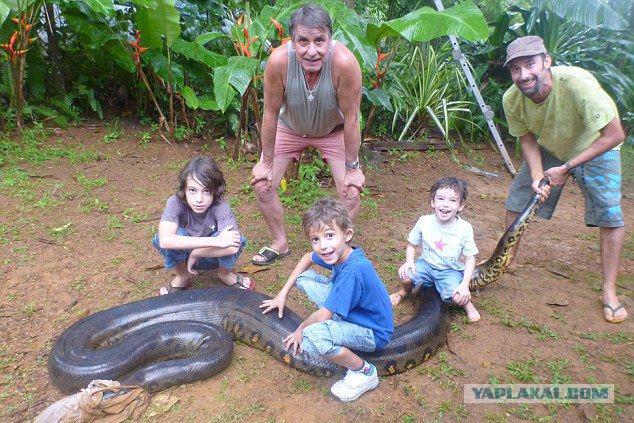 09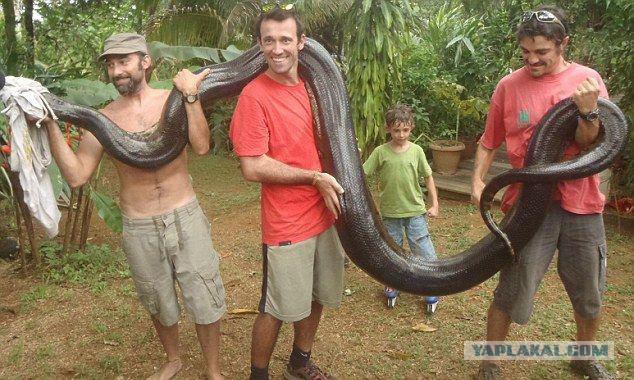 10
Posted in [mergetime] 1411275666 [/ mergetime]
Video