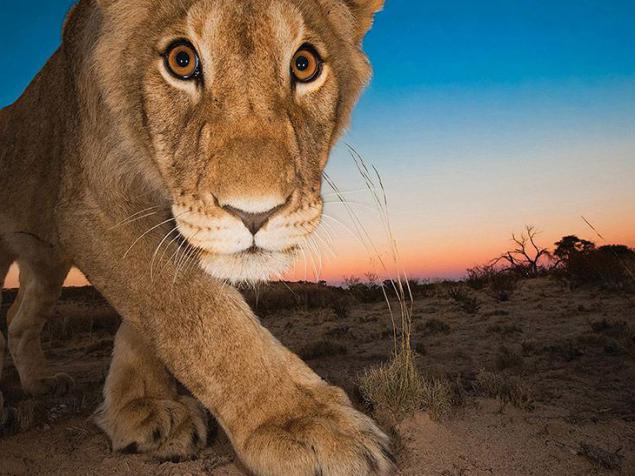 We need to think
1. Chimpanzees - the first of the 10 smartest animals in the world according to Animal Planet. (Photo by Anup Shah and Fiona Rogers):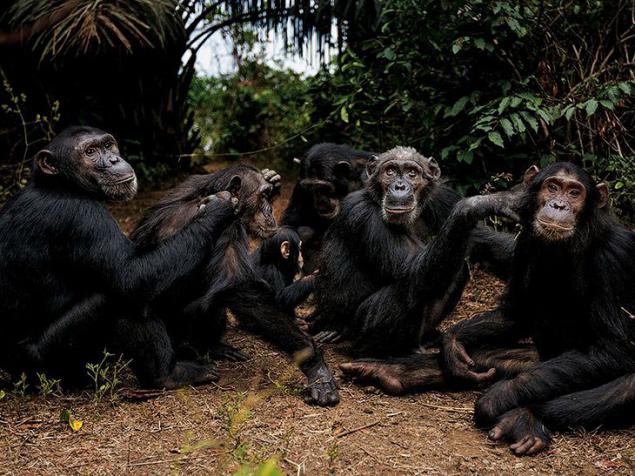 At the edge of the Sahara Desert
2. A caravan of camels.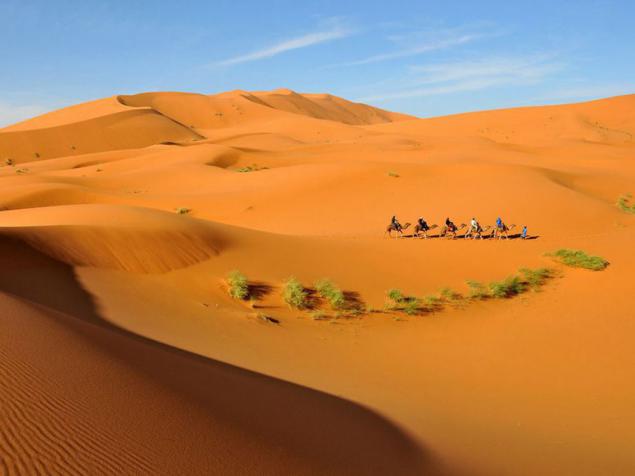 Spotted
3. The leopard carefully walking on a branch of acacia in the National Park of Tanzania. One of the four members of the genus in the subfamily panteraotnosyaschegosya big cats. (Photo by Logan Watts):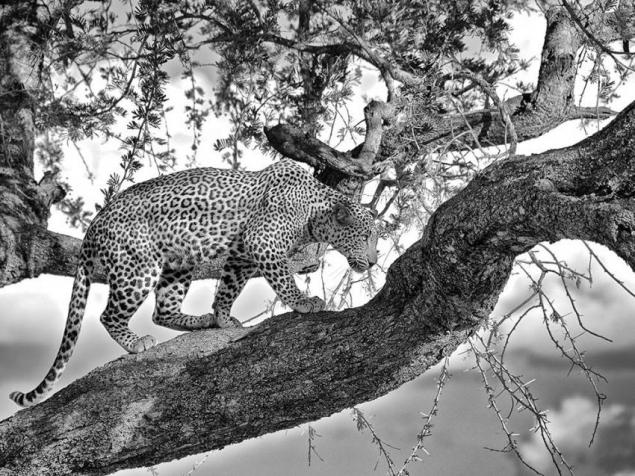 Beluga, the Gulf of St. Lawrence
4. Main threats to beluga, do not fight with other individuals, which left scars on the body of a young male, and industrial effluents and convoys in its habitat. (Photo by David Dubile and Jennifer Hayes):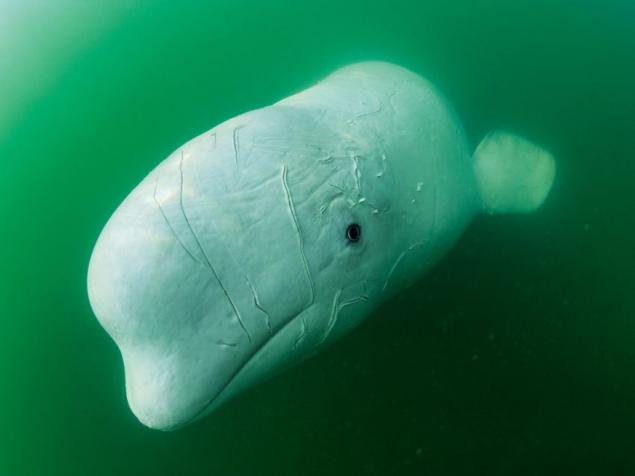 African lions hunting
5. All my life I spend wildebeest on the move across the savannah in search of fresh grass and pastures new. And everywhere they are followed by predators. Two young lion slowly directed to the stage in full confidence that the hunt will be successful. (Photo by Andrey Gudkov):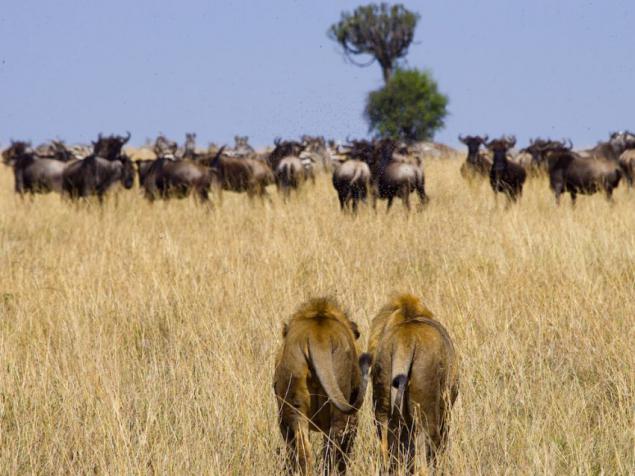 Face to face
6. Swim with the sea lions of the Galapagos Islands. (Photo):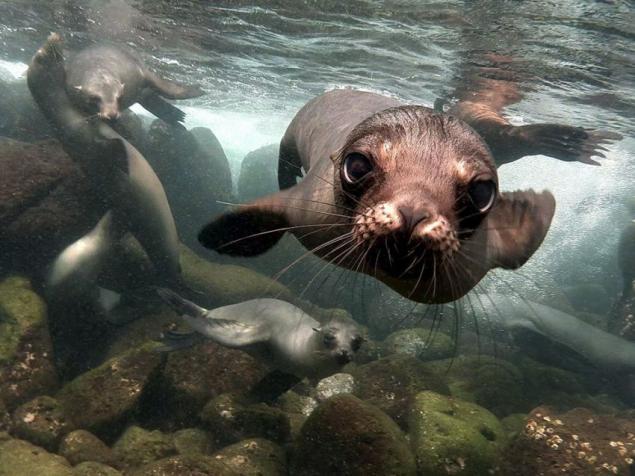 Spiritual roots
7. Wat Mahathat - famous temple in Ayutthaya - the capital of Siam from 1350 to 1767. This temple is famous for the head of the Buddha is believed to be entangled and pulled out of the land of tree roots. Documentary mention of the historical Buddha head in the roots of the tree are not available, but there is an assumption that when Ayutthaya was captured by the Burmese army in 1767, Wat Mahathat was completely destroyed and most of the statues were broken and fell to the ground. The temple was abandoned more than a hundred years, and the place where the head lay a rose tree roots pulled it out. This head of the Buddha in the roots of the tree is now in fact a symbol of Ayutthaya. (Photo by Julian Bound):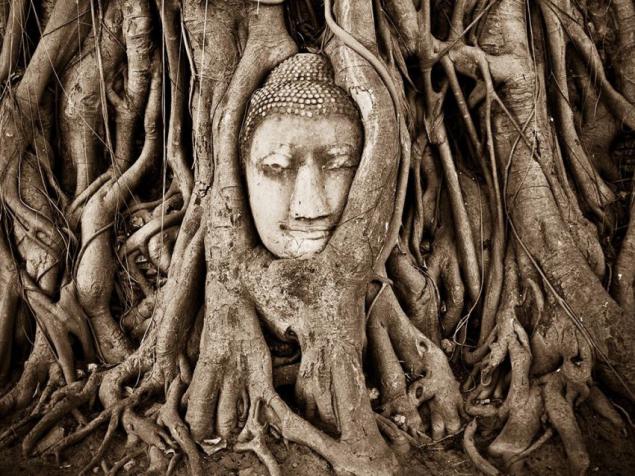 Surprise
8. tokay gecko. Painting of the top side of the body light olive, gray or bluish in color with numerous orange-red and white rings and spots, depending on the lighting condition of the animal and its color is subject to significant changes. (Photo by Iwan Pruvic):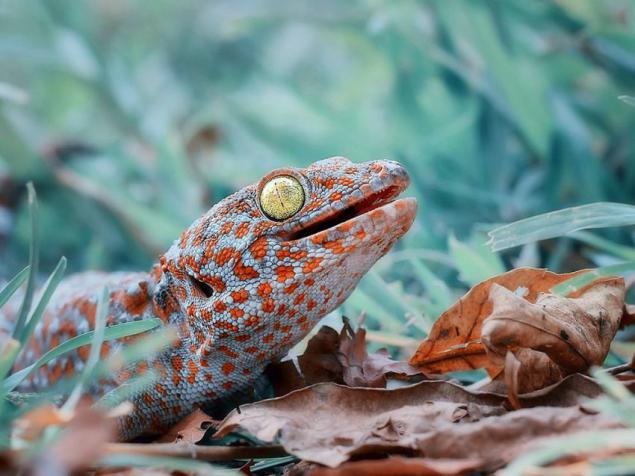 Fishermen, Canada
9. John Taylor (second from right) and his team pulled out a network with a beating in her herring in the Strait of Belle Isle. "I'm afraid I'll be the last in our dynasty" - said Taylor. His children are not interested in the harsh working fisherman. (Photo by David Dubile and Jennifer Hayes):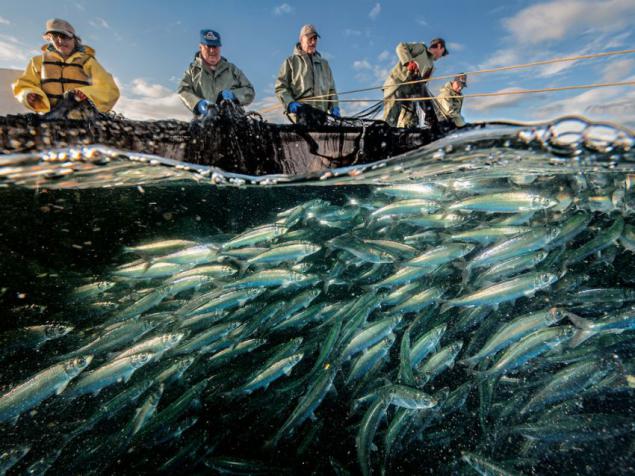 North Star
10. Polar Bear stands guard on Rudolf Island in the Arctic Ocean. It is the northernmost of the islands of Franz Josef Land. Part of the Russian Arctic possessions, part of the Primorsky district of Arkhangelsk region.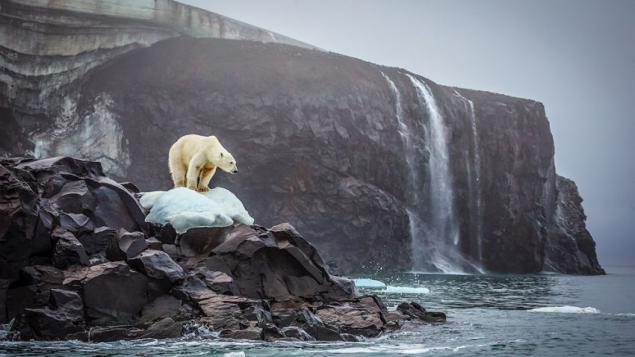 Stone Forest, China
11. Stone Forest - a maze of erosion Eroded limestone near the city of Kunming in southern China. Discoverers dubbed piling boulders bizarre names - for example, there is a "Rhinos, admiring the Moon" and "Rock, Singing Praise plum." (Photo by Carsten Peter):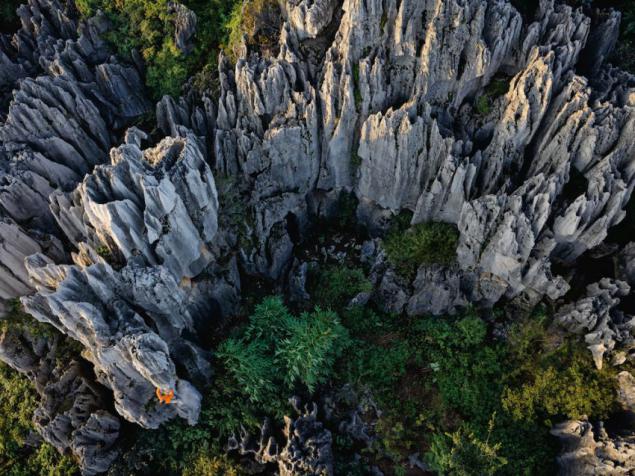 Giant groupers, Florida
12. fry like a cloud envelops the female giant grouper, ready to spawn. She vymechet thousands of eggs at the water surface, and the male sperm release. Small fish will try to eat as many eggs before they will take over. (Photo by David Dubile and Jennifer Hayes):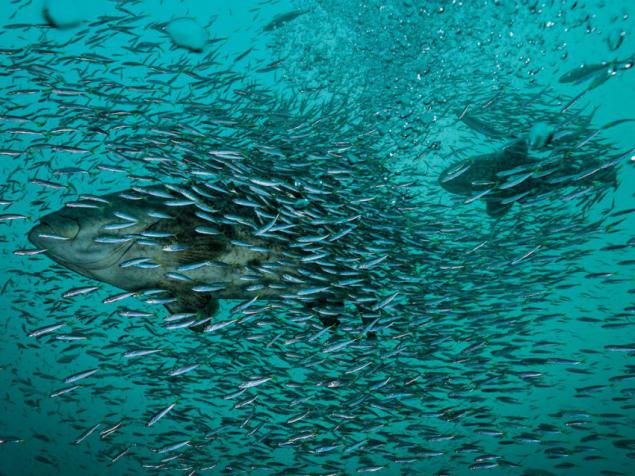 Contemplation
13. Heron catches the last rays of the setting sun in Maryland. (Photo by Kevin H.):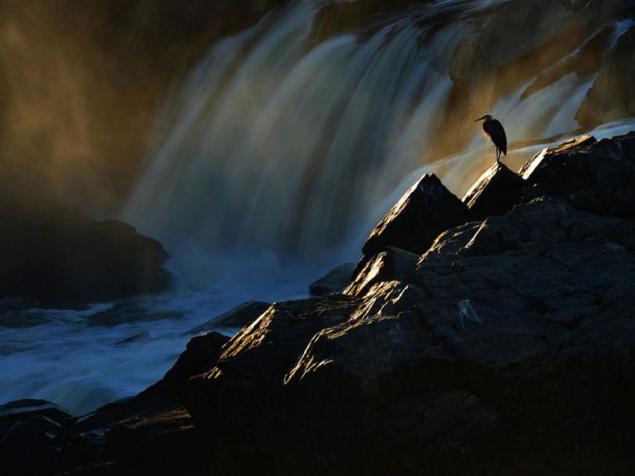 Tractor-bed, UK
14. In the village of Boxing 77-year-old George Purser watering geraniums planted in the century-old tractor. The owner bought the self-propelled steam engine 33 years ago for $ 100. Before machinery turned into a bed, it was used for threshing corn and sterilization - steaming - soil. (Photo by Charlie Hamilton James):
Falling water
15. Shasta-Trinity - the national forest in the north of the State of California, USA. (Photo Rennis Kauffman):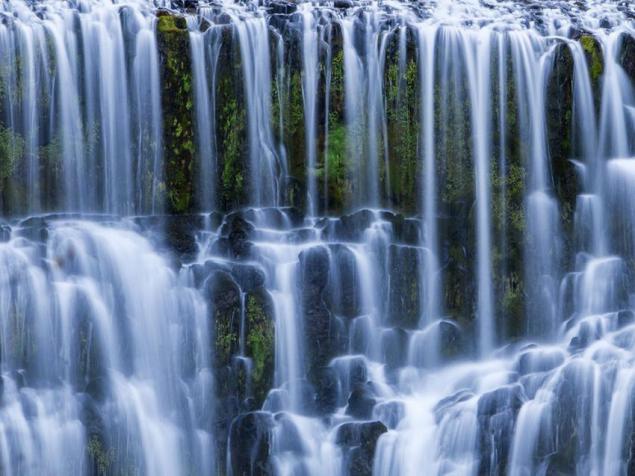 Crocodile tail
16. This dinosaur underwater. (Photo by Mike Korostelev):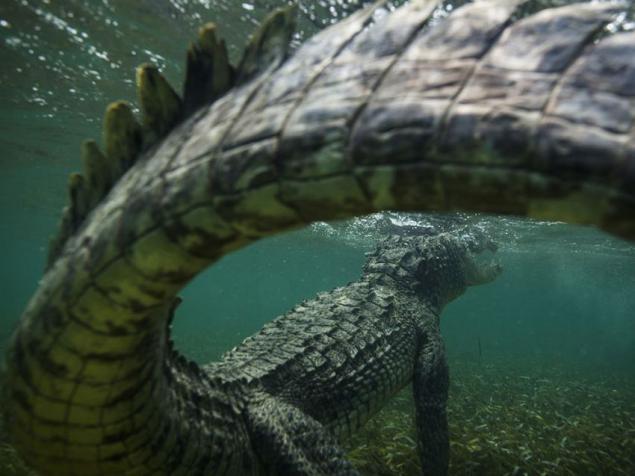 The owner of the Shetland Islands
17. The Atlantic Puffin, Scotland. Deadlock surveys his domain in the reserve Hermaness in the Shetland Islands. Puffins dig holes near the edge of the cliffs, to shorten the way to the sea and prevent gulls and other sea birds on the way to steal food. (Photo by Danny Green):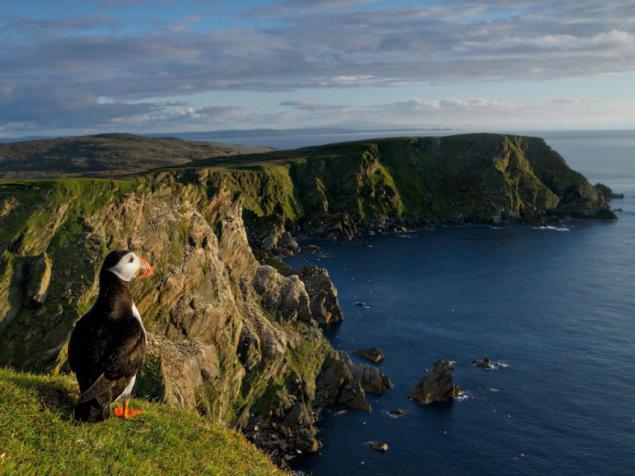 Fox with prey, Kamchatka
18. "There is an opinion that the main food of foxes - hares. Of course, the fox loves hare, but to catch up with the hare pretty hard where it really keep up with such a runner. So we have to arrange our beauty for yourself fish days. Fortunately sockeye salmon in Kuril Lake many "- says the author of the image Gennady Yushin. (Photo by Gennady Yushin):
50 to 50
19. Nearly two million wildebeests and zebras annually cross the Serengeti Plains and Masai Mara to be in the natural water barrier - the Mara River. Accumulation of migratory animals - easy prey for predators. Their attacks are swift, and almost every performance. Overcoming Maru, ungulates are experiencing the strongest stress in your life - the river is infested with crocodiles and hippos. In water wildebeest vulnerable to crocodiles. 90 percent of attacks are deadly. (Photo by Andrey Gudkov):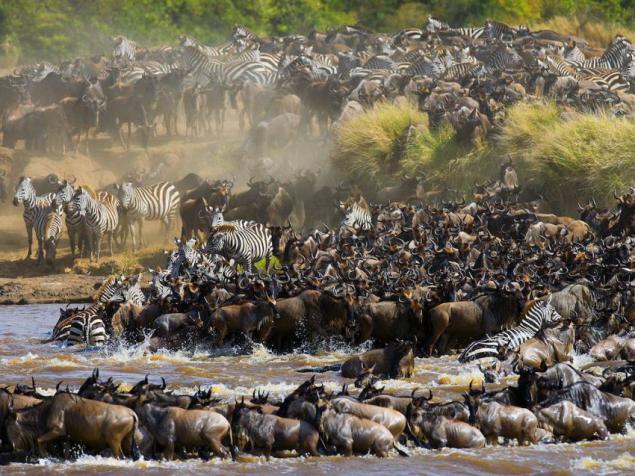 Lionseye
20. Kalahari, South Africa. (Photo: Hannes Lochner):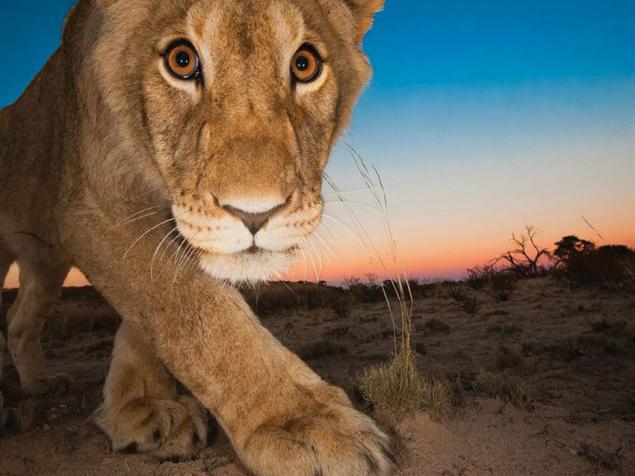 Source: loveopium.ru