Pets can look incredibly stylish. And each of them has its own Instagram-profile, to convince you of this. Here and fashion accessories in the dog by Alexander McQueen and rabbits at Chanel and Celine. With full confidence, today it is the most fashionable animal network whose accounts should take a pencil today.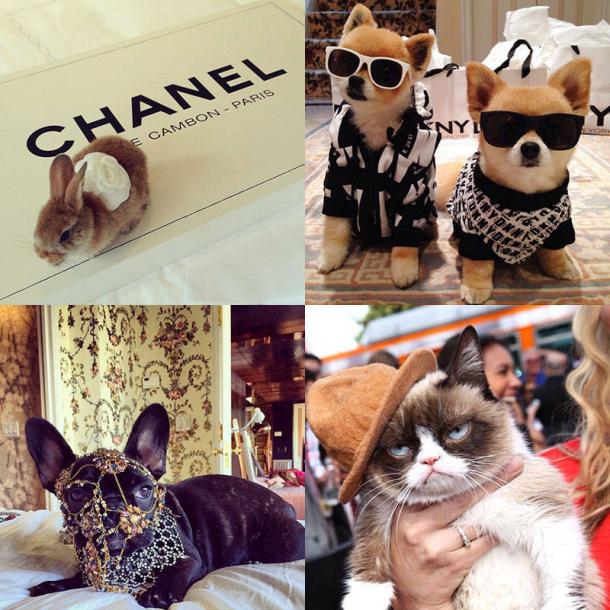 Marnie and Cubby Beckerman,beckermanblog
If you have not yet decided how to wear fashionable items with logos, these two cute fluffy orange exactly prompt. Stylish accessories from DKNY them clearly to the face, or rather, to the muzzle. You can find them in the profilebeckermanblog.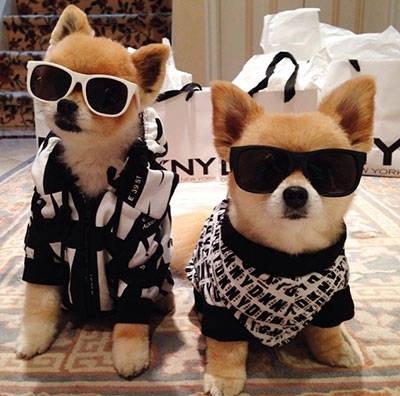 Cecil Cara Delevingne,cecildelevingne
Fluffy's favorite miniature model Cara Cara Delevingne, Cecil, got its own profile on Instagram. Since childhood, the rabbit model instills good taste, pampering gifts from his fashion-godfather Karl Lagerfeld.
Trotter,trotterpup
This dark-haired dog named Trotter, a real dandy. Each appearance in the scene is accompanied by a pet fashion bow: pumps Louboutin, hats from Maison Michel. Either way Trotter looks amazing.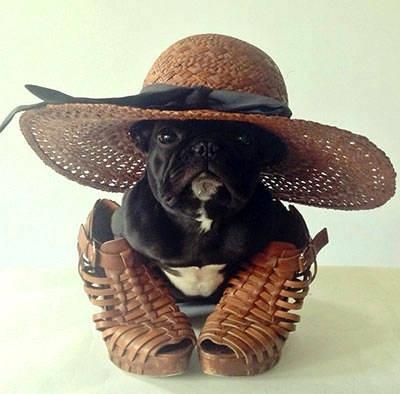 Menswear Dog,mensweradog
This rangy rangy dog ​​probably dress better than 99% of the men in our streets: elegant and tasteful. I think that among his fans, especially the fair sex, who are willing to give a lot of familiarity with such handsome.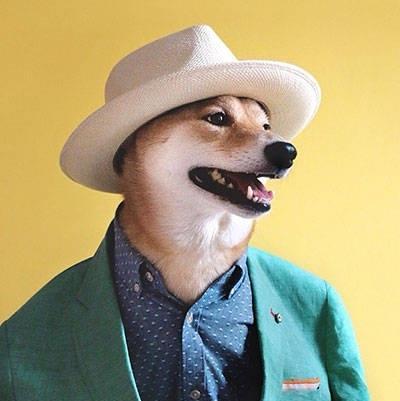 Boo,buddyboowaggytails
Perhaps the most stylish hairstyle popular among pet network, boasts tiny pussy nicknamed Boo. He also has an incredibly fashionable shoes!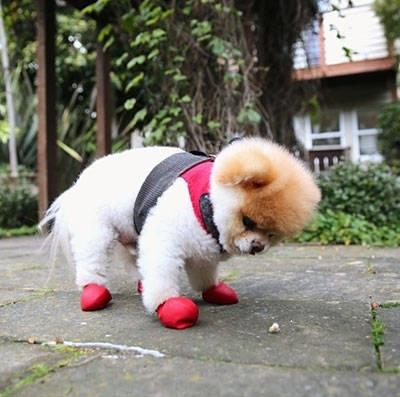 Asia,ladygaga
Winner of the most extravagant accessories - pet flamboyant pop star Lady Gaga, Asia. French bulldog posing confidently in Alexander McQueen, but so far he has not had time to acquire their own profile.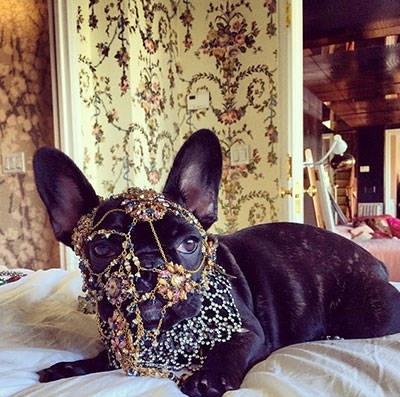 Shupett,choupettesdiary
Snowy pampered darling of the fashion Kaiser Choupette shares with us the moments of enjoyment of life by means of own profile in Instagram. Luxury everyday fashion-cat include flights on private jets, gourmet goodies and an exclusive salon care. It seems that we are all only guests on this celebration of life cat!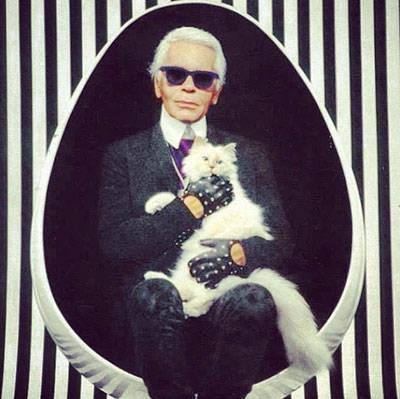 Digby Van Winkle,digbyvanwinkle
Dog with glasses, pleasing fans regular fashion images, shares his brilliant self in Instagram.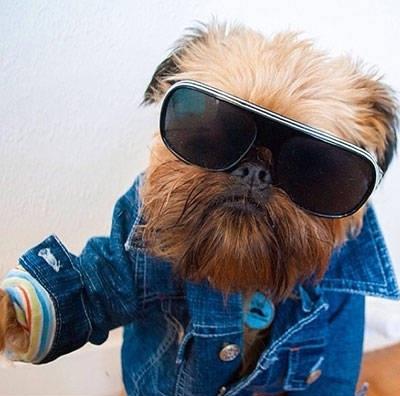 Neville and Charlie Jacobs,nevillejacobs
These cute pets most of their time obediently follow its owner, designer Marc Jacobs, traveling from office to office around the world. At the same time frame, they have always been able to hide his tiredness and look extremely stylish, confident.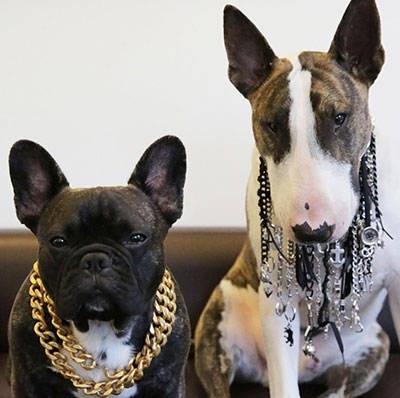 Barkley Sir Charles,barkleysircharles
This cute Bulldog prefers to wear all sorts of butterflies as a fashion accessory and do not forget to smile at the funny scene.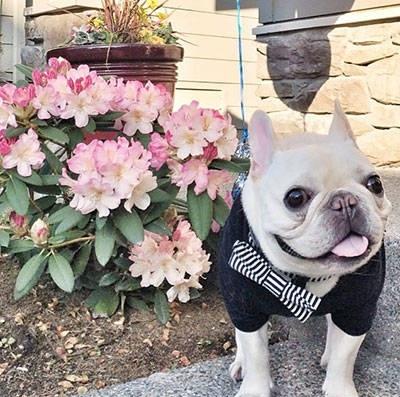 French Toast,toastmeetsworld
This adorable placed in a linen bag, Tote with logo as its own name. And he sticks pretty rough tongue than cause tenderness from their fans, whose number is growing every day.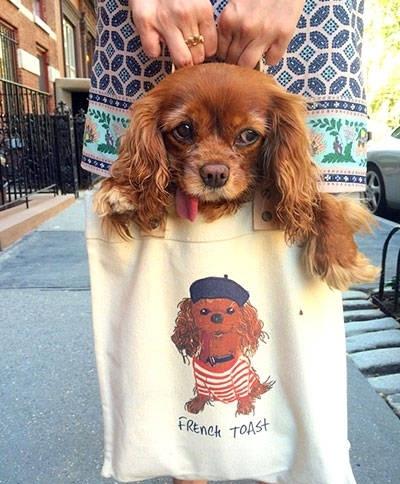 Grumpy Cat,realgrumpycat
Photos of this arrogant cat circled all the tabloids. Not surprisingly, because he knows how to wear a hat with dignity, outdid himself Farrell Uillyamsa.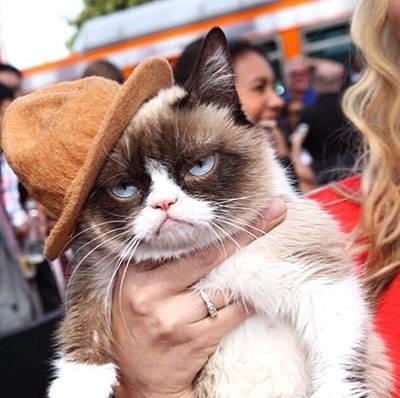 Bean,beanthebunn
Who said that rabbits prefer carrot ?! It seems that this is only a naive misconception, a relic of the past. Fashion bunnies our time choosing the land and follow the trendy novelties. The snow-white kid Bean, despite its miniature settings, this fashionista. It looks great in the cult bag Celine Phantom, and even do not mind to go to her for a walk with no less fashionable hostess.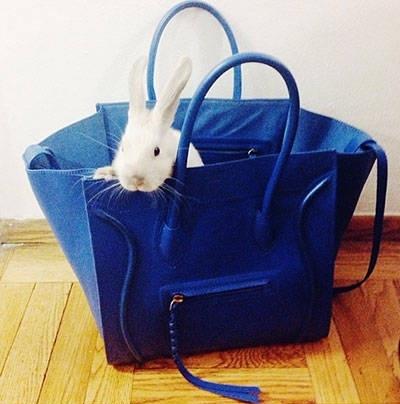 The Pointer Brothers,ifitwags
Dogs twin the Pointer Brothers look incredibly like wearing the same clothes for his regular self. They look very thoughtful, perhaps similar in appearance, and they did not like it ?!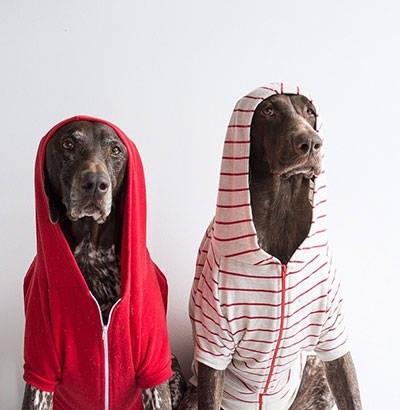 Paju,pudgethecat
Kotick Paju not imagine his life without food ... and a collection of vintage handbags his mistress.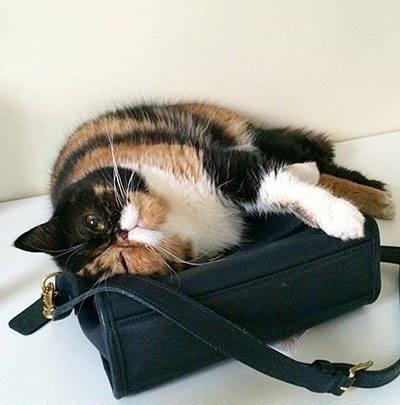 Nina,ninawanco
This cute pet is inseparable with his mistress - mistress to accompany Sunday brunch, which loves to show your excellent taste. Most often, Nina appears in a frame in stylish designer accessories.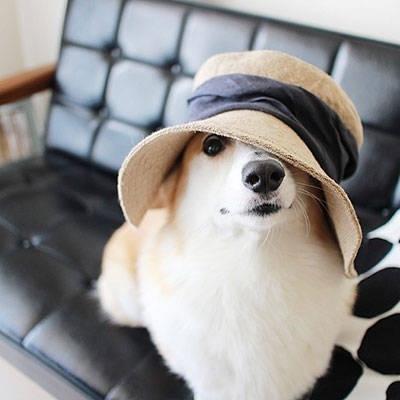 Miss Zoe and Mr. Bailey,_unlikelyfriends
This sweet couple gets along very well together, despite their important feature: Zoe - a cat, and Bailey - dog. However, they are clearly united love of fashion, more particularly, to such a soft cashmere jumpers.