Link to Part 2
Giant rabbit wool
Huge pink knitted rabbit, filled with straw, lies on one side of the mountain Colette Fava in northern Italy.
This is the work of the creative team Gelitin - artists from Vienna. Rabbit will lie on the ground until 2025.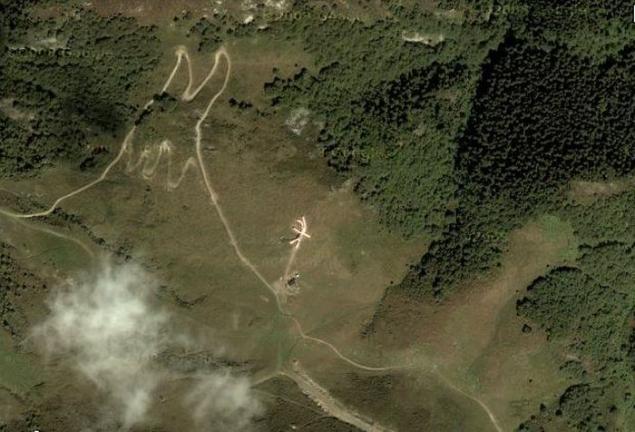 Enlarged version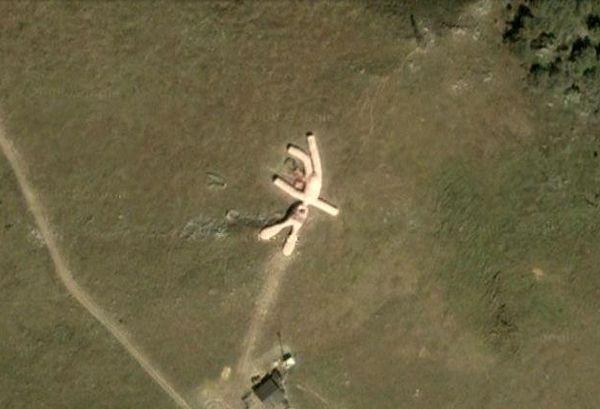 Google map
Outlines guitars are distinguishable on the field in the state of Louisiana, USA.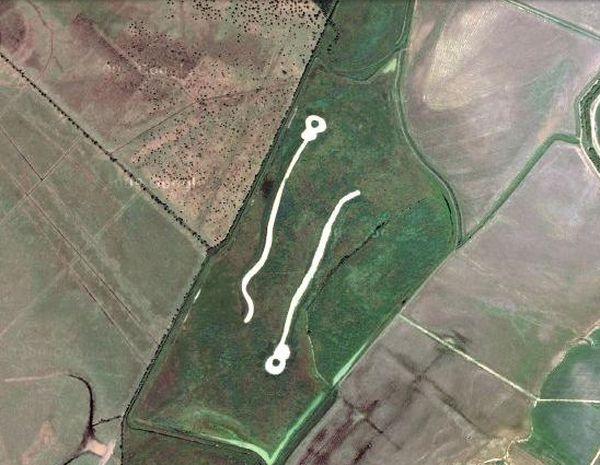 Enlarged version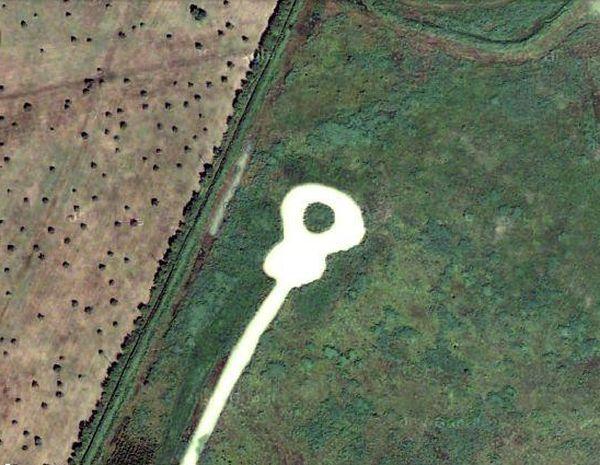 Google map
Escobar maze Corn maze on the farm Escobar on Roy Island covers an area of ​​8 acres. Is one of the mazes, invented by The Maize and Bret Herbst. The path of the labyrinth is 2 miles away.