Portrait of an Unknown
There is speculation that this portrait - Play one of the paintings of Picasso.
In any case, very unusual to see this picture, painted on the field.
Part 8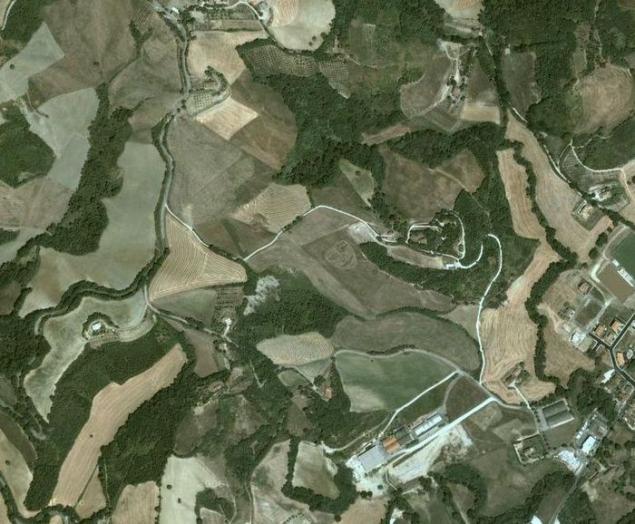 Larger photo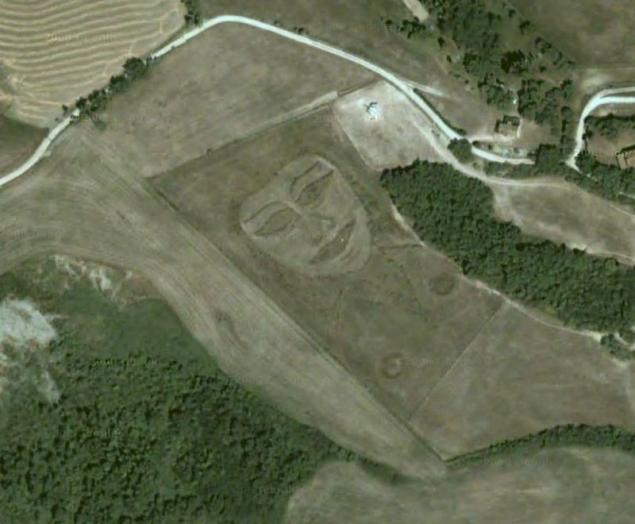 Google map
Circles in the Sahara Right in the middle of the Sahara Desert is a circle with a diameter of 52 meters. In the center of the circle inscribed word FACHI. Is the name of the nearest village. However, the origin of this mysterious character in the desert to the villagers do not know anything.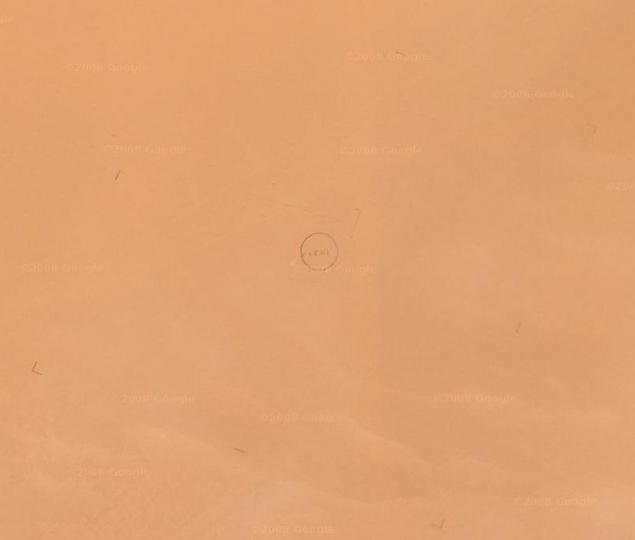 Larger photo Google map
The person in the field, this pattern was seen in 2005 in the field in Germany. I wonder who tried to portray unknown artists.