Les Halles
Quarter in the heart of the French capital. Earlier in this place was located food market,
and today - the park with paths, a swimming pool with a greenhouse of tropical plants, cinemas and much more.
Part 9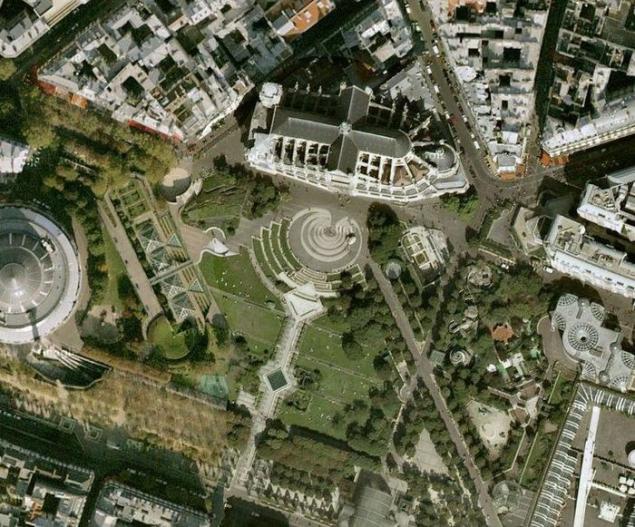 Larger photo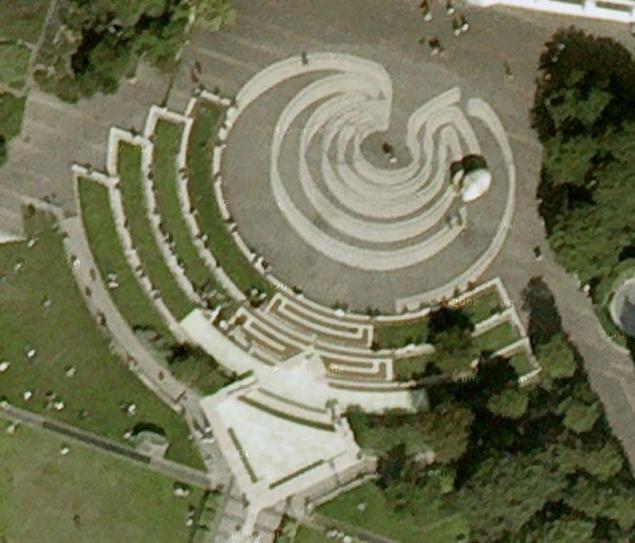 Google map
Roissy-Charles de Gaulle International Airport Charles de Gaulle, located to the north-east of Paris, is a prime example of a beautiful and functional architecture.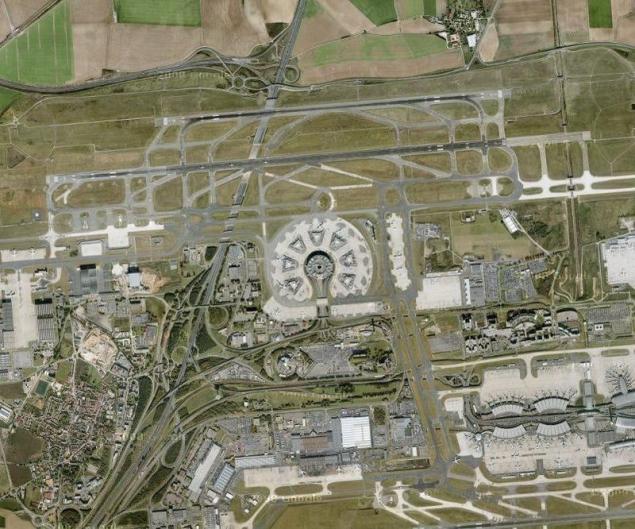 Larger photo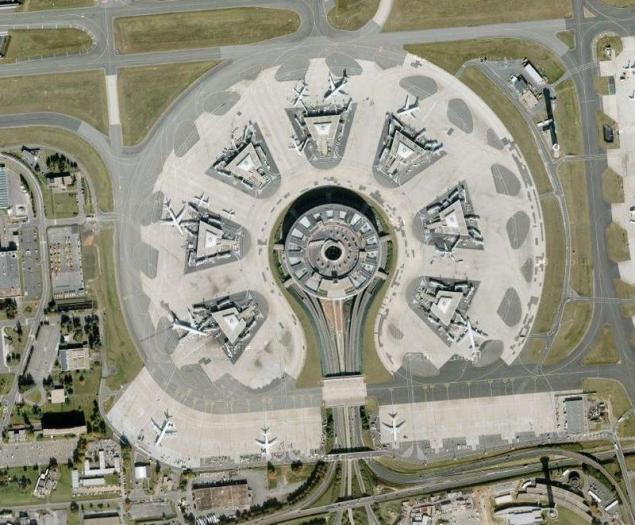 Google map
Colonel Sanders Colonel Sanders - founder of a chain of fast food restaurants. His stylized portrait traditionally portrayed in all its restaurants network and original packaging. Now, his portrait can be seen in the Nevada desert and from the satellite.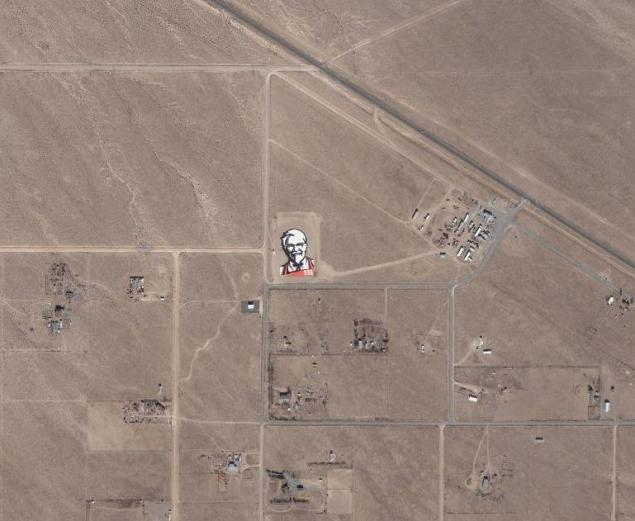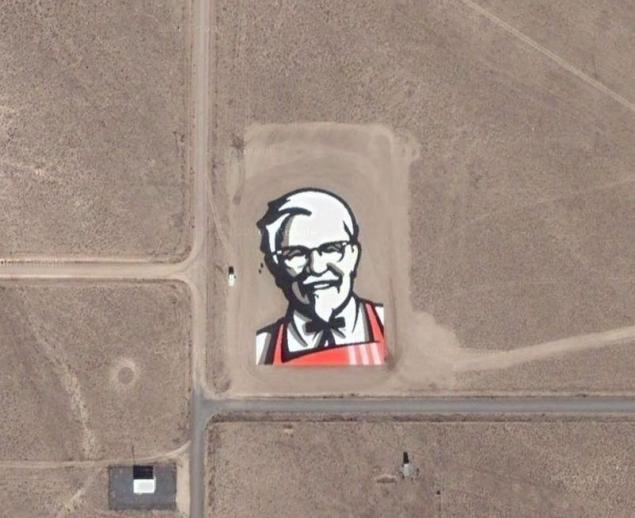 Google map
Champ de Mars in Paris This title is a public park located in Paris near the Eiffel Tower. The name of the area was in honor of the god of war Mars, because it was originally used as a military parade ground.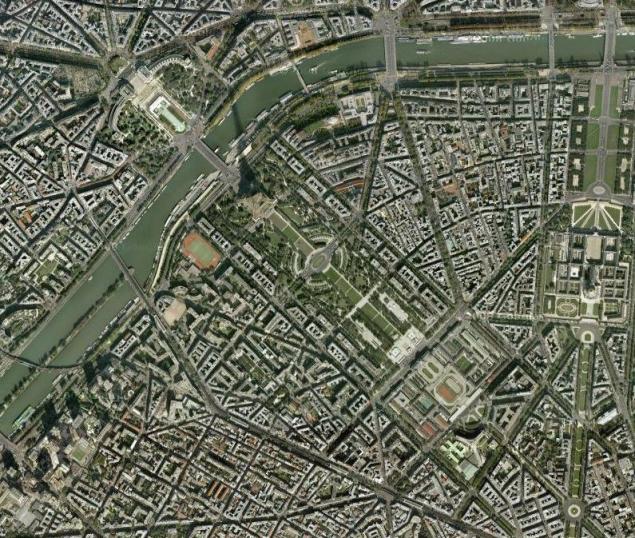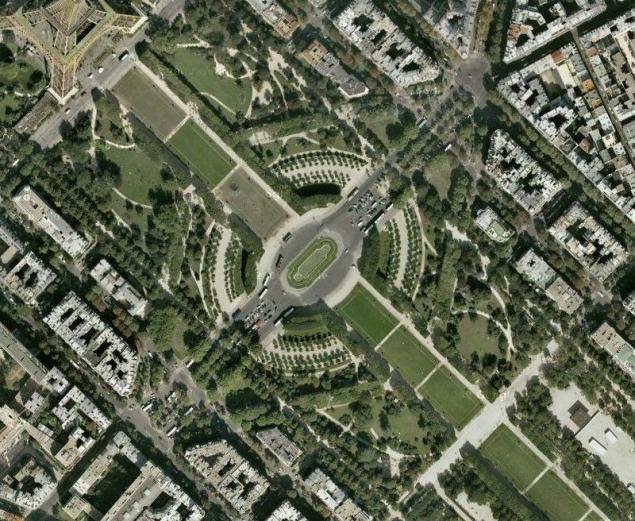 Google map
The inscription on the roof of a house in a Belgian town was found a strange message on the roof. "We love aircraft noise." Fortunately for messengers, they live right along the route to the airport, 2 km from the runway.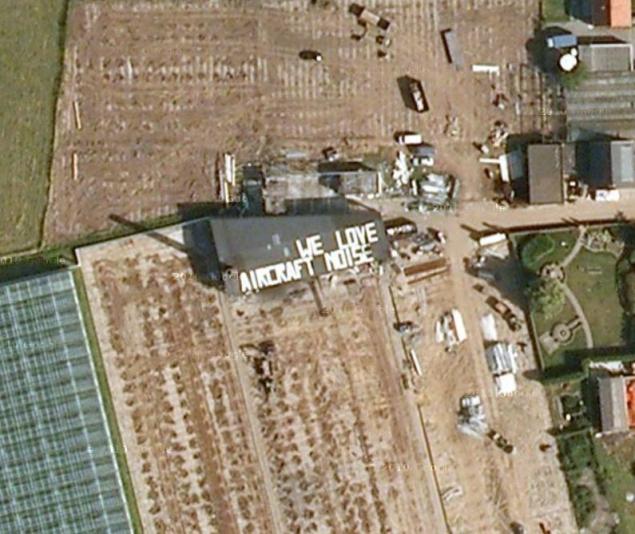 Google map
Hidden face in Death Valley Death Valley is located in the Mojave Desert in California. Here is the lowest point in North America. And it is here found rocks formed a human face.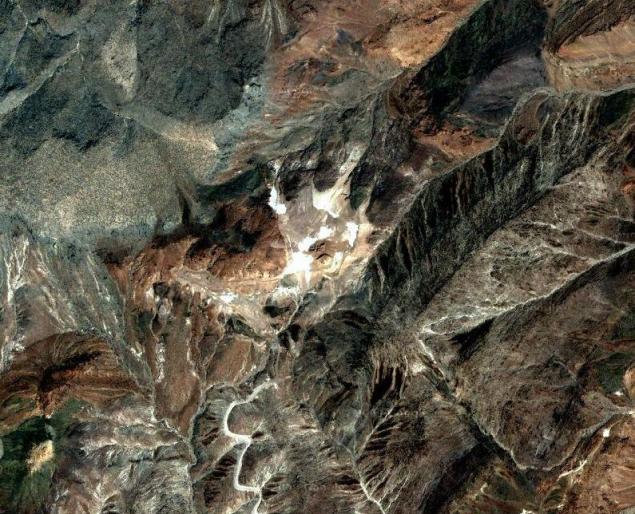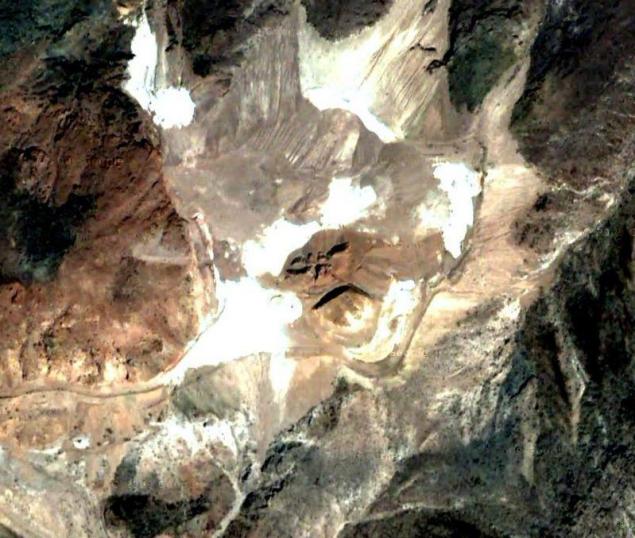 Google map
House in the shape of a swastika Swastika - one of the most ancient symbols. Before the era of Nazi swastika in most peoples' movement was a symbol of life, sun, light, well-being. Now, the campaign is designed to return the swastika of the Nazi past and revive the meaning of life and well-being, as it was five thousand years ago.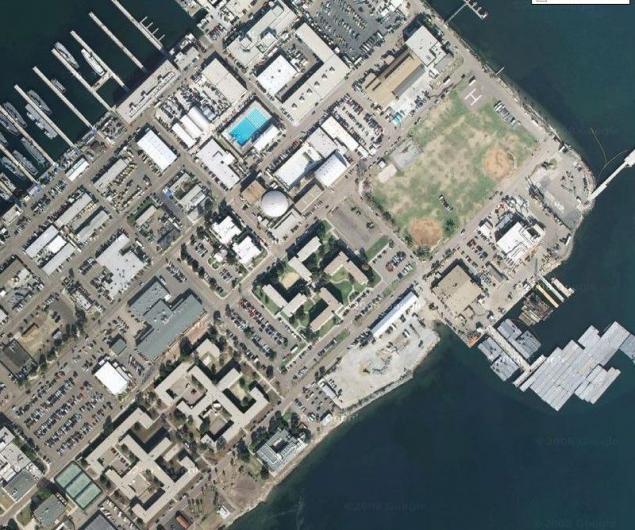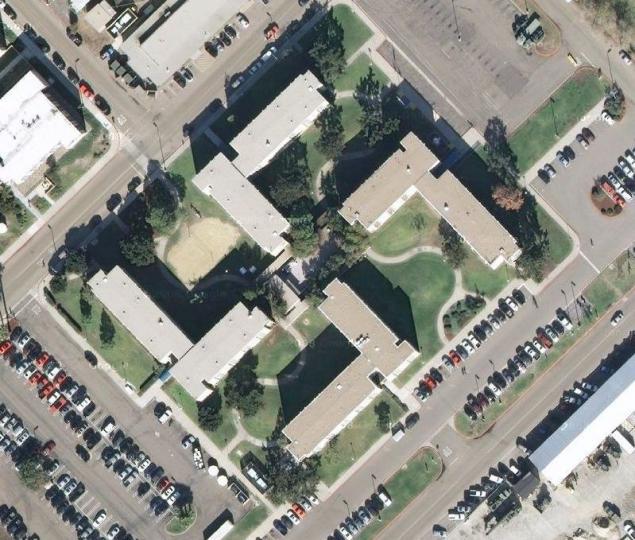 Google map
Full screen mode Relief Sculpture "relief" by Charles Jencks - a monument at the base of the Scottish National Gallery of Modern Art. The sculpture consists of land, grass and water.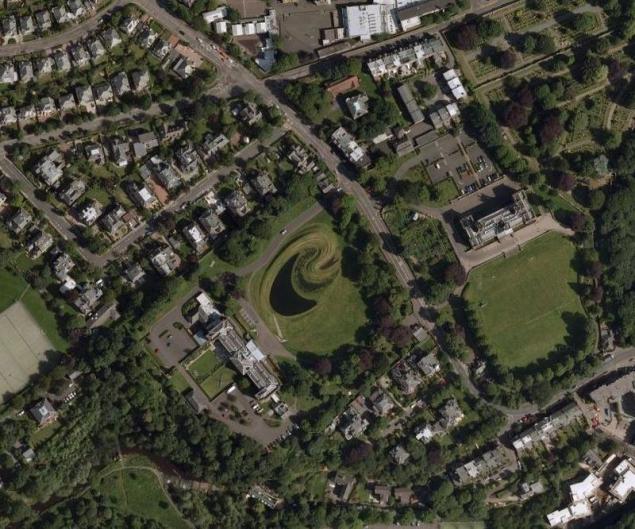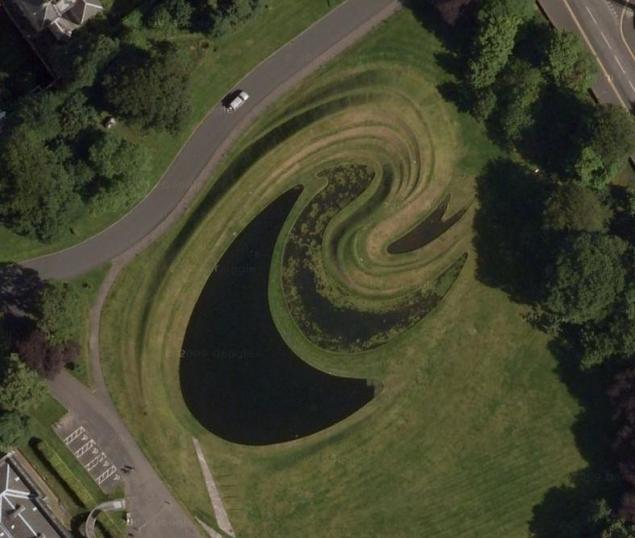 Google map