Slave market there on the 4th kilometer Yaroslavl highway for many years, it can not close neither the police nor the FMS nor the government MO.
There are every day in search of work the cheapest workers, they work for 500 rubles a day, but often they are not paid for months,
selected documents and beaten. Here come those who have not found the employer is not satisfied with the proposed conditions, or simply could not
to get a job legally. This is where the Tajiks, Uzbeks, Ukrainians and other workers dismantled on private construction.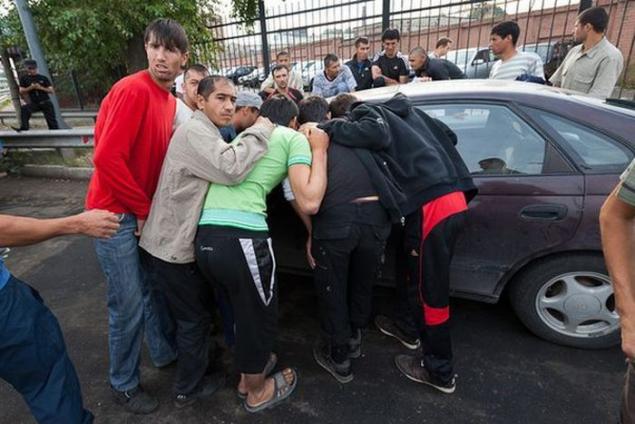 People are standing in groups from 5 am and 9 pm. Will take the car crowd quickly gathered round her. This car stopped just find the way, the driver apparently did not know that here it is better not to stop. Some behave very arrogantly, pull the handle of the car want to sit down. People are willing to do anything to get out of here.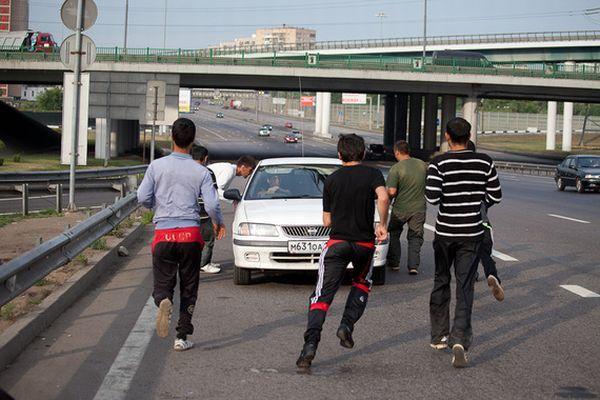 On average, such workers are paid 500 rubles a day, well fed and provide accommodation, but there are no guarantees, often sitting in the car people fall into slavery.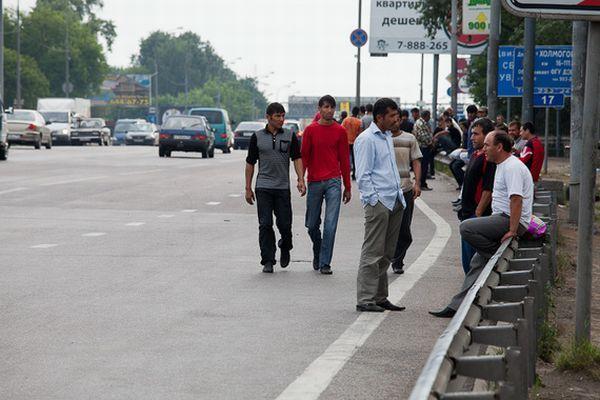 There are legends about the arbitrariness of the police, saying that the police takes a job working for free, beats. Special greetings Tajiks passed his ambassador: "Yes, he Gandon rare, sitting in his chair and can not do anything! How many times have him go when help is needed, never nobody helped! »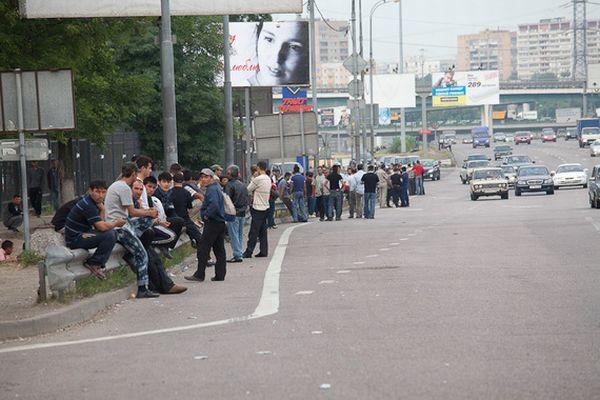 The problems of the workers, not only with the police, periodically visited by the FMS to them.