The best photos from the photo competition Smithsonian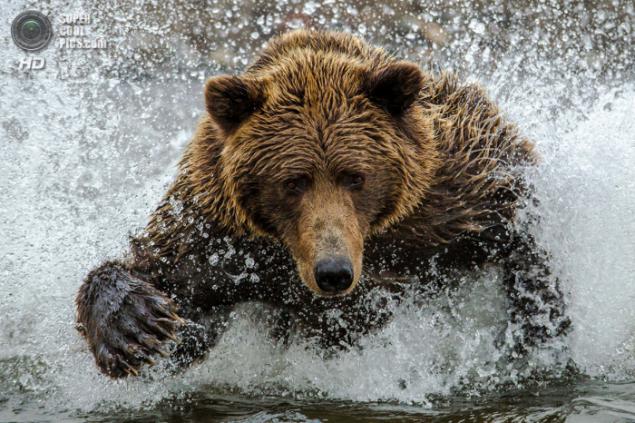 Brown bear catches fish in the National Park and Preserve Lake Clark. (Daniel D'Auria / Smithsonian.com)
Smithsonian Magazine has announced the shortlist of the best works of its annual photo contest. This year, the judges had to choose the best among 50,000 entries from 132 countries. In each category - «Natural World», «Travel», «People», «Americana», «Altered Images» and «Mobile» (appeared this year) - were selected 10 finalists. Winner of the Grand Prix, the six winners by category and the holder of the Audience Choice Award will be announced May 15. On the same day will be officially launched next 12th contest.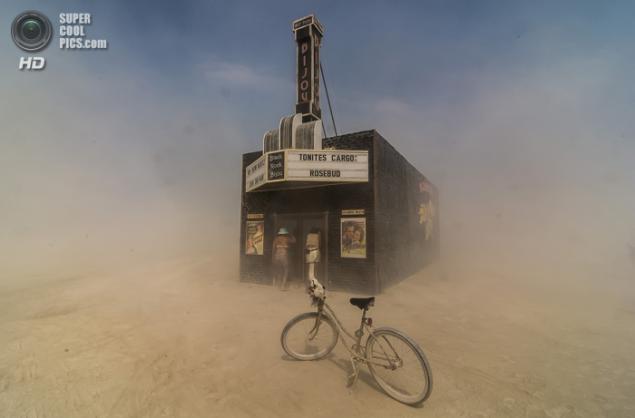 Sand swirls around the participants of the festival Burning Man, peering in the door of the theater "Black Rock Bijou." (Mark Kaplan / Smithsonian.com)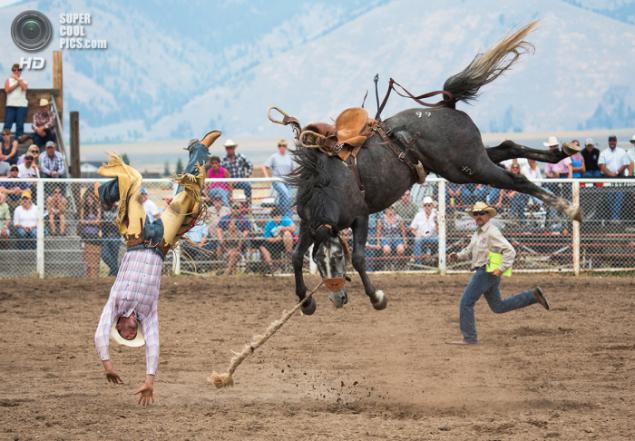 Bronco knocks rider champion rodeo in Montana. (Carol Lynne Fowler / Smithsonian.com)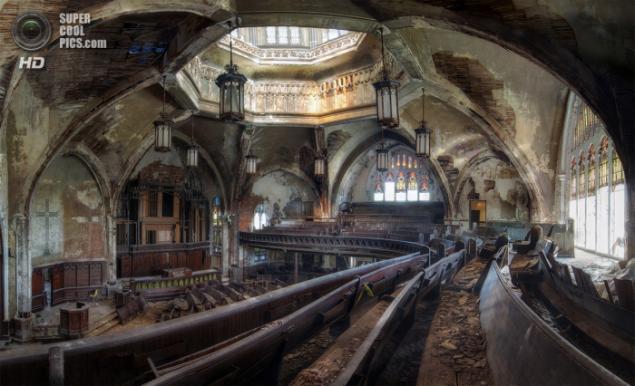 Presbyterian Church on Woodward Avenue in Detroit. (Michael Frank / Smithsonian.com)
Two snails in Argentina. (Jose De Rocco / Smithsonian.com)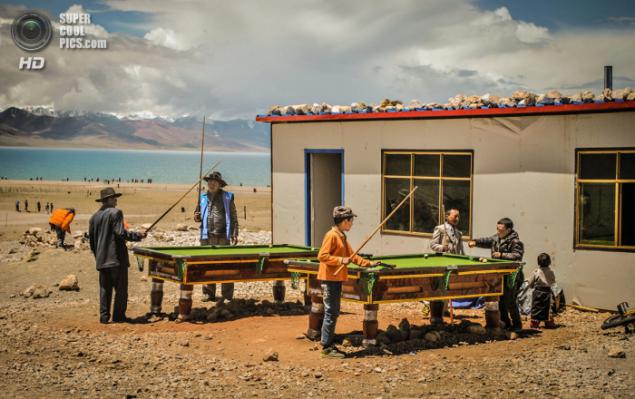 Tibetans playing billiards at Lake Namtso.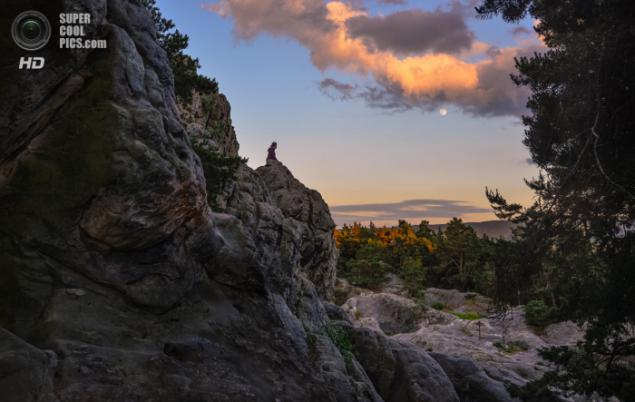 Break the Devil's Wall in the Harz Mountains.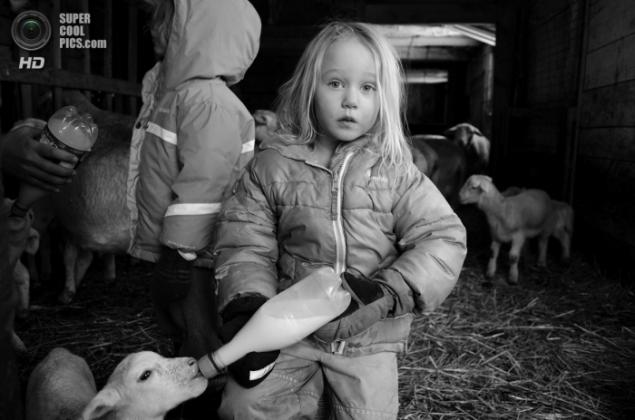 Feeding time at the farm, Hattie Belle, Massachusetts.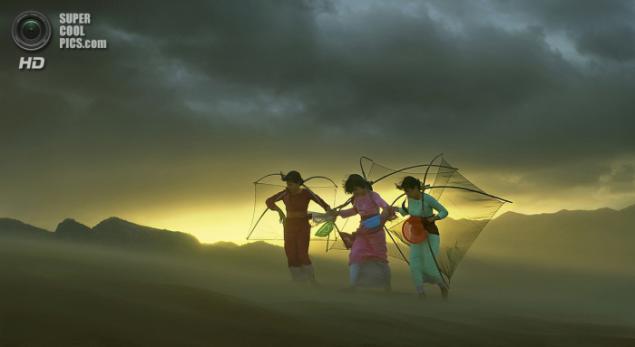 Strong wind knocks down the girls in Vietnam.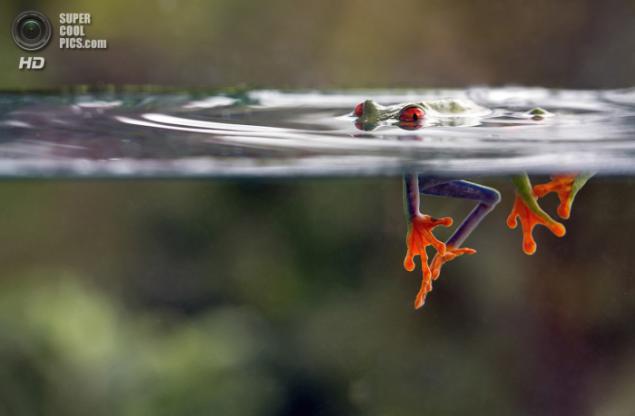 Red-eyed tree frog in Costa Rica.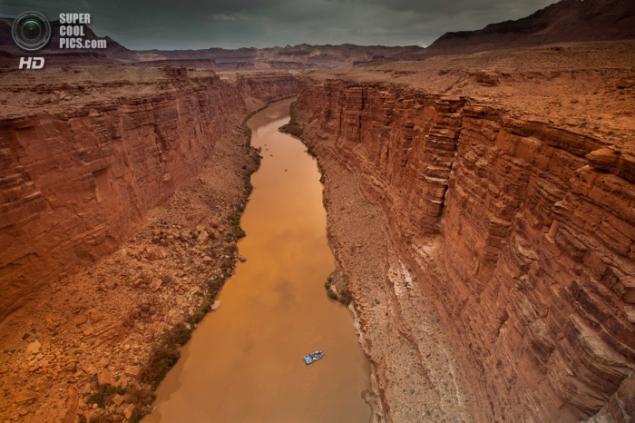 Reviewing the Marble Canyon on the Colorado River.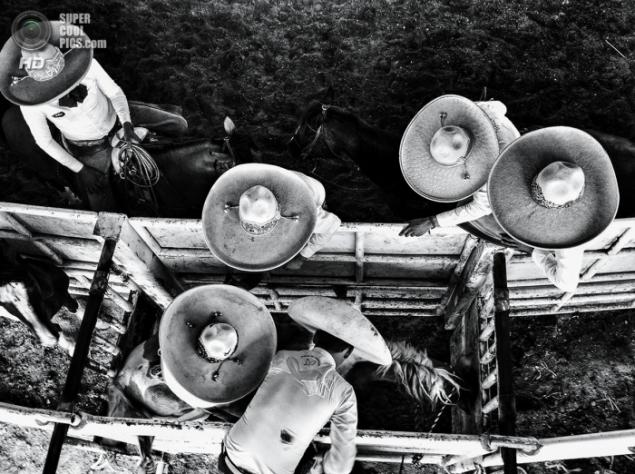 Preparing for the "charrerii" - the Mexican rodeo.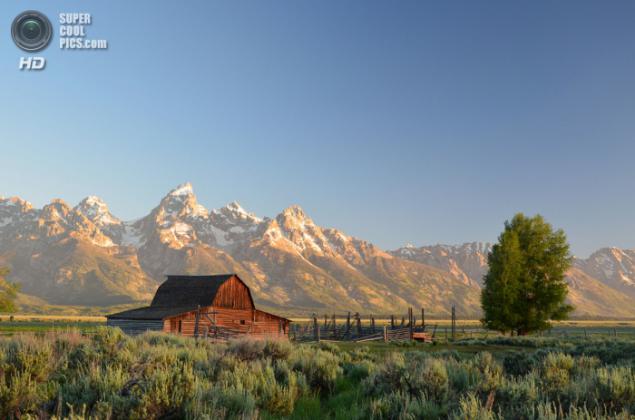 Dawn in the National Park Grand Teton. (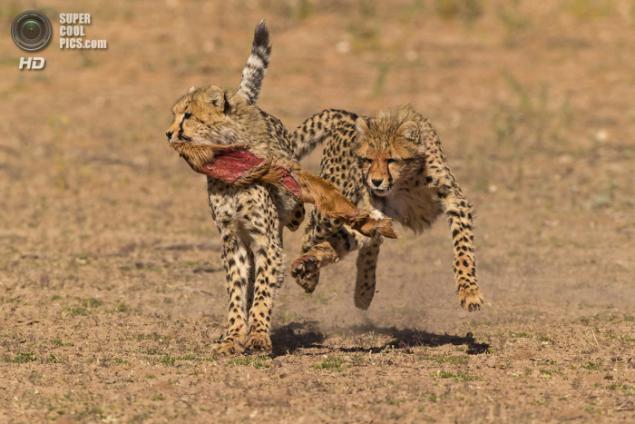 Cheetah cubs play with Springbok skin.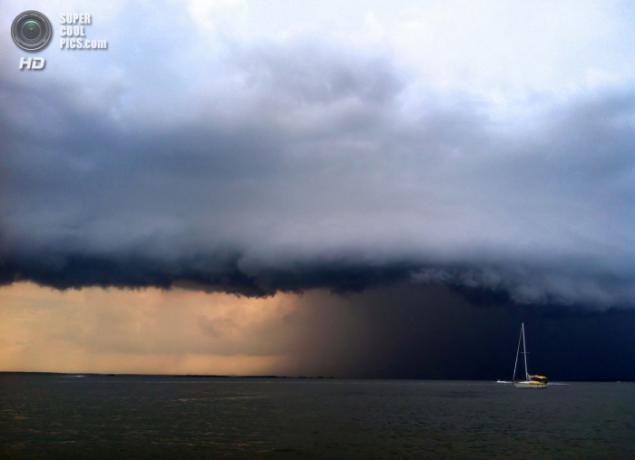 Storm approaching the island of St. Catherine. The photo was taken on the iPhone 4.
©