In the series "Game of Thrones" between clans constantly a struggle for power, weave, continually occur treason, which often end in a bloody massacre. But it's all in the series. Of course, between the actors themselves show no hostility not. Fortunately for us, Instagram is precisely the "magical" source of information, where even irreconcilable Starkey and Lannisters become best friends.
Take a look at the actors in the popular series in a different light.
On the beach photo fooled Gwendoline Christie, Finn Jones, Lena Headey (she, by the way, and put in Instagram photo) and actors Pedro Pascal (aka Oberin) and Indira Varma:
Friendly and noisy group of tourists, who guessed the main characters of the series. On the big photo sharing to the boys joined the performers Lannister clan members - Charles Dance, Peter Dinklage, Nikolaj Coster-Waldau and Conleth Hill.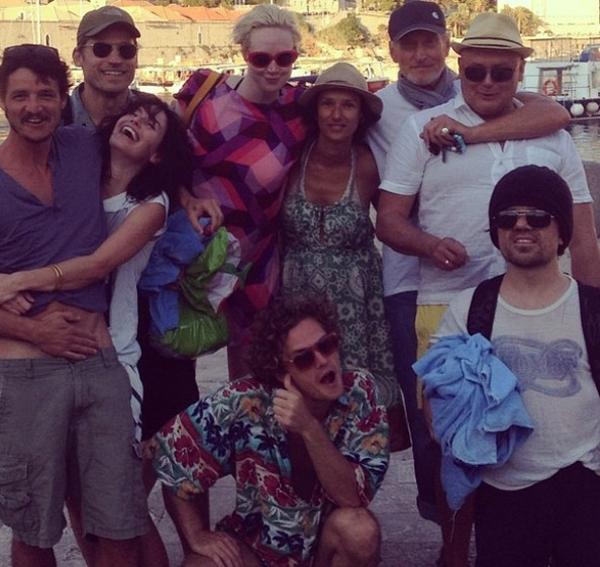 Maisie Williams and DJ Hodor (Kristian Nairn actor):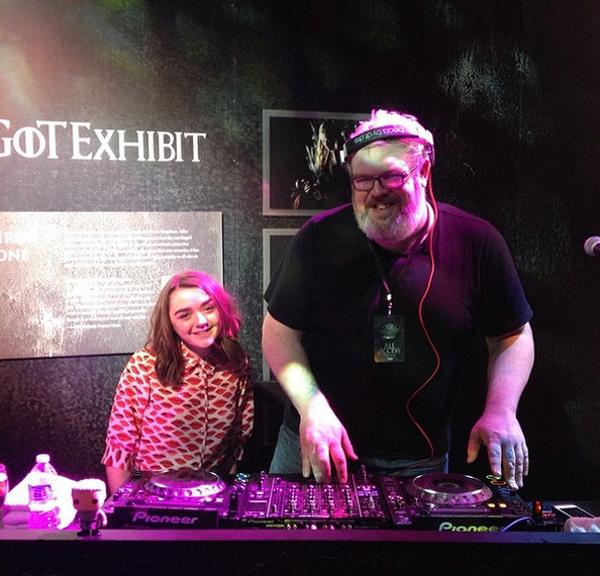 In the series, there is no more insidious union mother-son than Joffrey and Cersei. Off the set - Jackie Gleason and Lena Headey look quite friendly: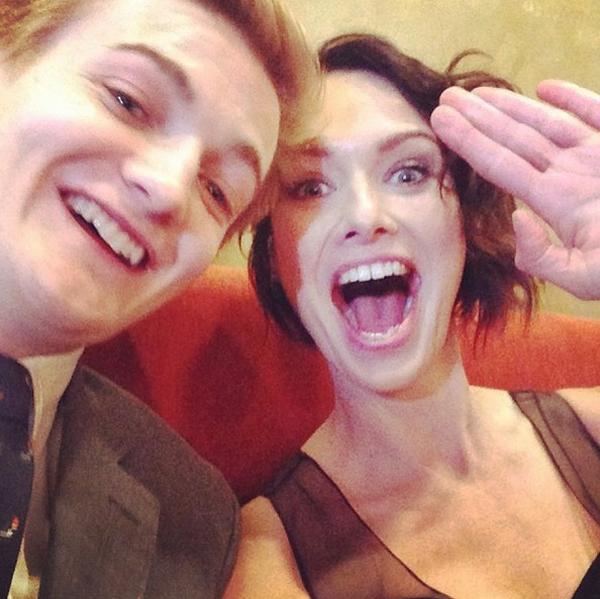 That's what they are - children Starks. Not so serious and severe, as in the series: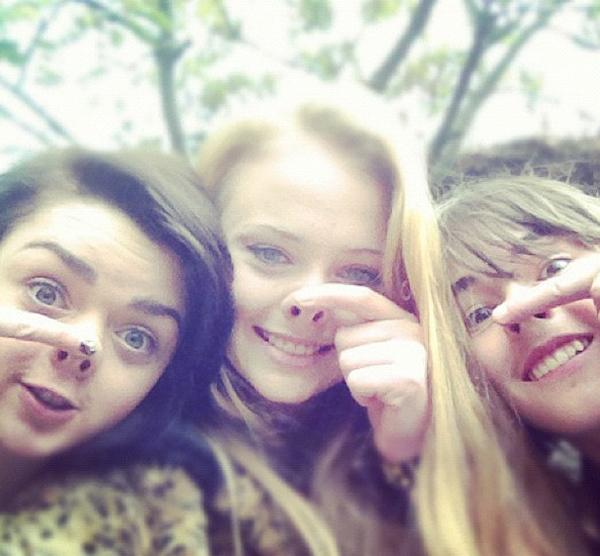 Loras Knight and noble maiden Arya ... From scenic images no trace ...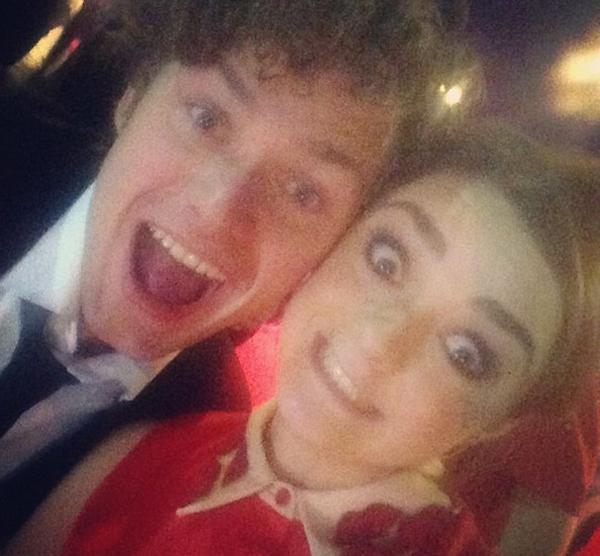 Lannister and Martell - enemies. Just not in this photo of Lena Headey and Pedro Pascal!
Well played dislike each other in the series, does not affect the friendly relations Headey and Peter Dinklage: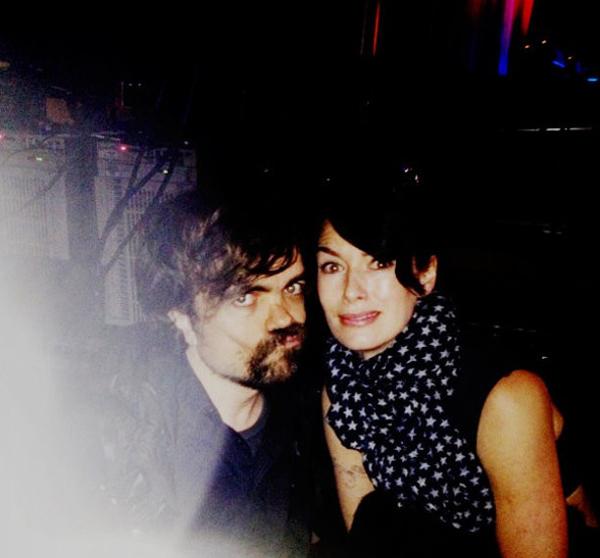 Cersei with her beloved father. Funny photo of actors - Lena Headey and Charles Dance: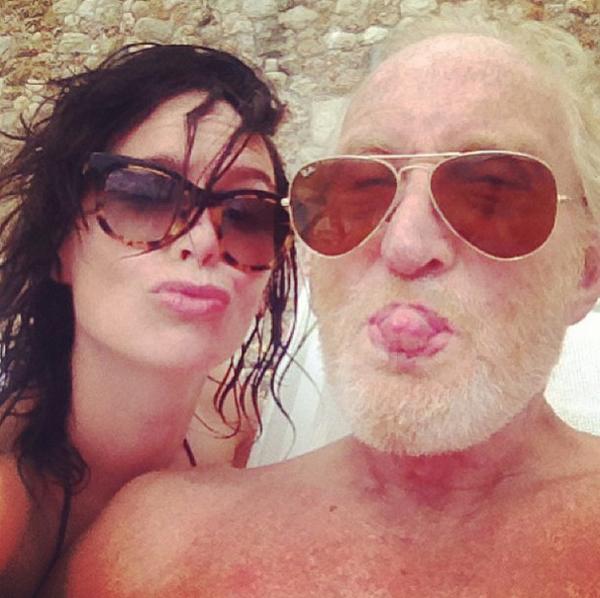 In the series, Prince Joffrey if and smiles, it is only from their murderous plans. But outside of filming the actor can relax, have some fun and just walk around the city at night in the company of "sworn enemy».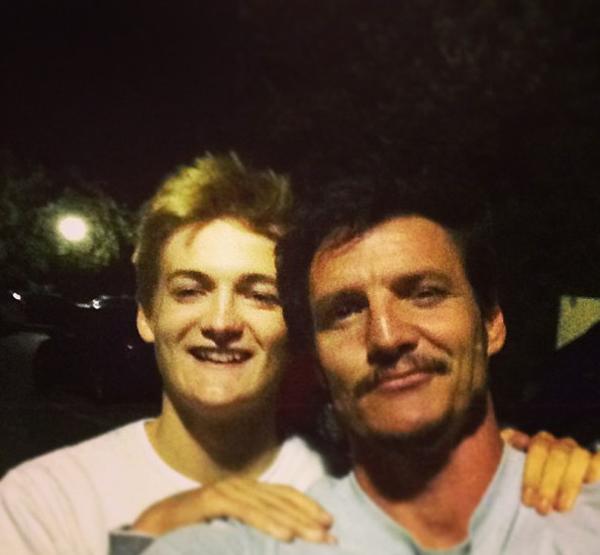 Postpone the plans for revenge, the actors are competing in the ability to pose funny faces:
After a busy day of filming, have a good time in good company. In the background - Kit Harington and Nikolaj Coster-Waldau: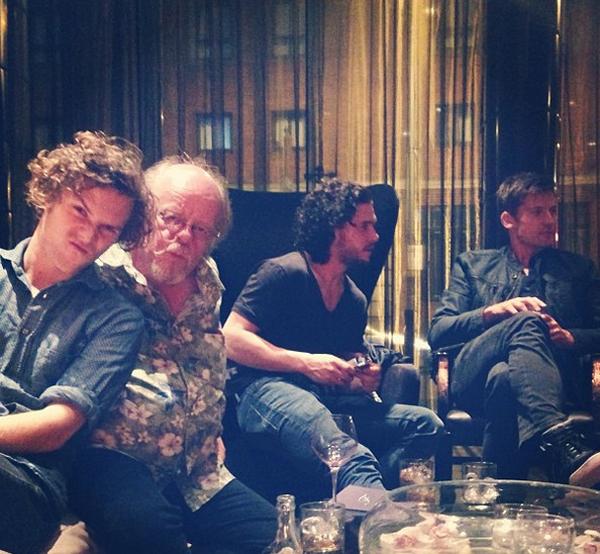 Lady Brienne - female knight especially not smiling in the picture. It is understandable, required image. But the Gwendoline Christie can afford to smile as much as your heart desires: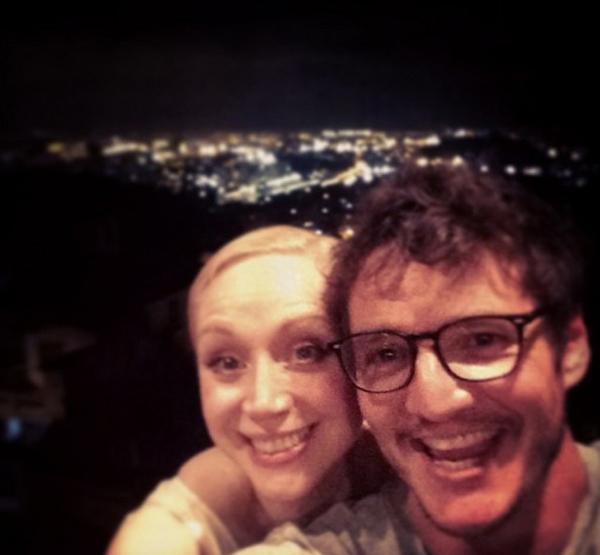 Lord Varys, and Shai Oberin sit beside him and then there is no conspiracy. Usual meeting over a beer: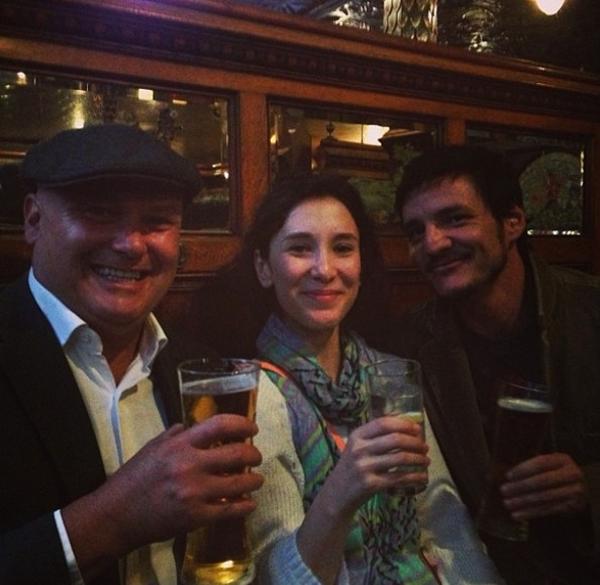 Nikolaj Coster-Waldau, Gwendoline Christie, Charles Dance ... They - Jaime Lannister, Lady Brienne and Tywin Lannister: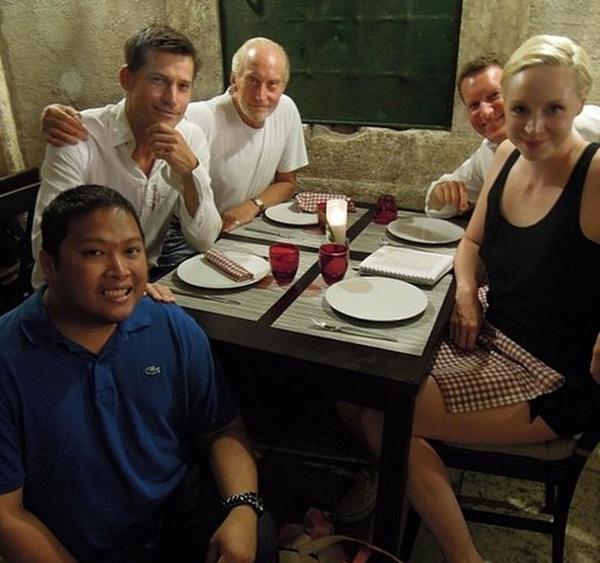 It was a difficult day when the head flew off his shoulders and again trailed virtuoso intrigue. But after a long shooting day, Cersei Lena Headey again becomes, who do not mind to miss a couple of glasses of wine in good company so again tomorrow intrigue and chop the head off his shoulders.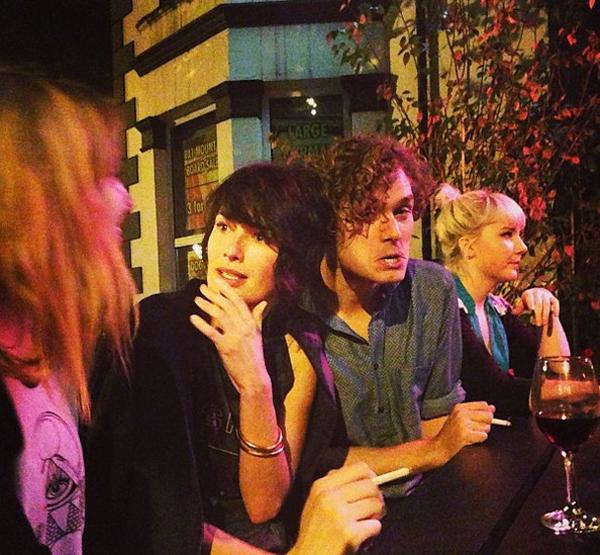 Daughter of Ned Stark - little Arya (Macy's) in an image of schoolgirls and "Onion Knight»: