Gisele Bundchen does not notice his age, and continues to enjoy the success of the model contract. Following the work on the project with Louis Vuitton, followed by no less favorable offer. Within the latter, a mass-market giant H & M, the model appeared in the white seductive bikini for the summer collection of the brand. For the excellent quality of images posted Lachlan Bailey.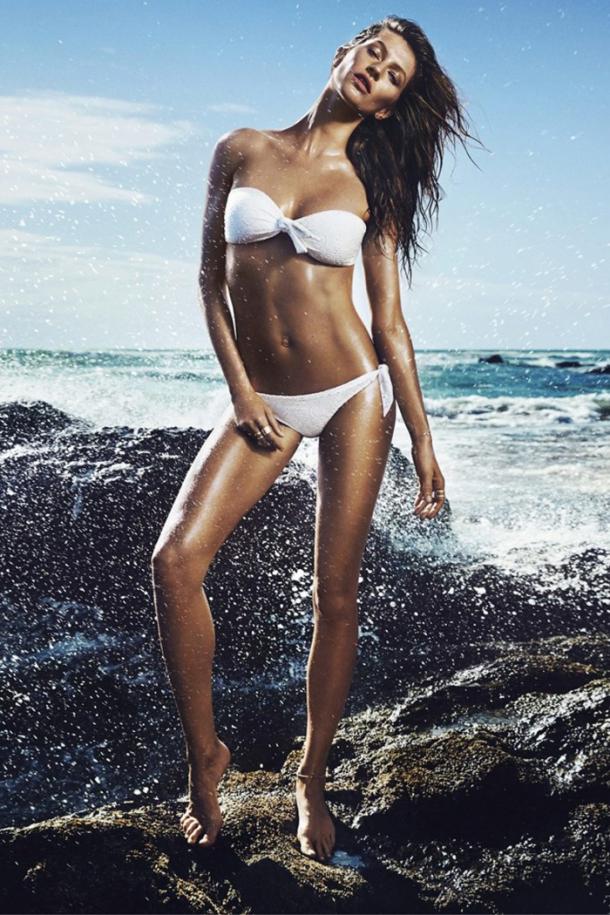 H & M, the summer 2014
But this was not enough for her, and she decided to prove himself as a singer, recording a cover version of the cult band Blondie.
Heart of Glass has been written in collaboration with French DJ Bob Sinclari.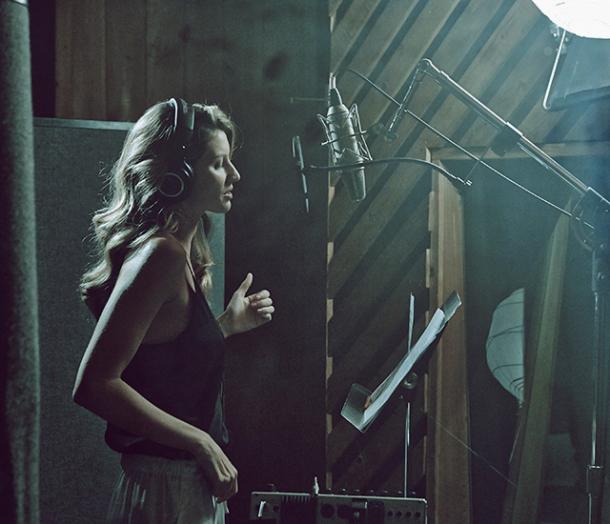 Photos in the studio with the charismatic guru European clubbing scene immediately flew over the internet. Gisele looks very focused and clearly listens to the musical experience of the partner studios.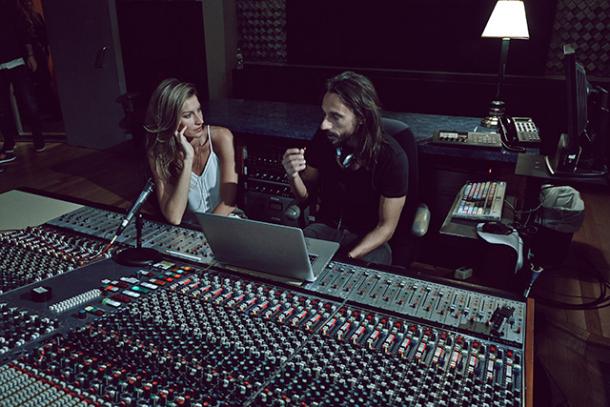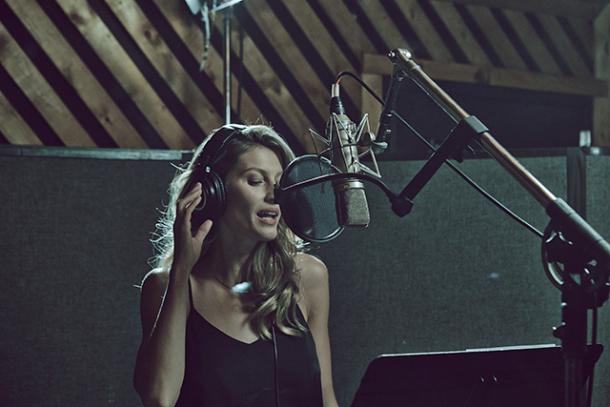 However, the result of both seem happy with their faces appear radiant smile.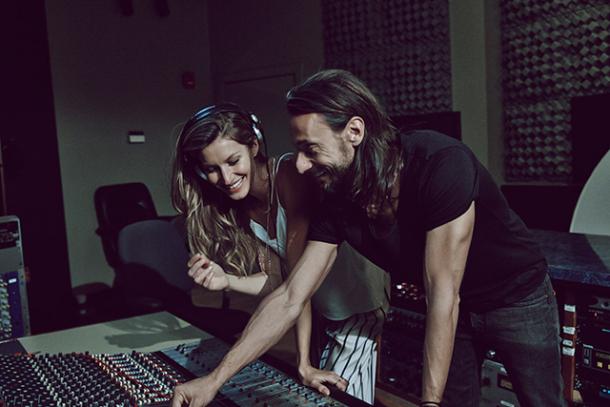 On May 1, a new collection of H & M will be available in all stores and it appears from the speakers will be heard the voice of the sweet models.
While the vocal abilities of the model can be estimated on the cover of «All Day and All of the Night» group Kinks.