The protagonist of the photographs Philip Rameta - is the author himself. Dressed in a black suit with a constant, it is surprising more and more with each new image: on the water, walking on the walls, reading the newspaper on the bottom of the sea.
Presented by the author as the situation does not fall within our traditional perception of reality, the conclusion is that one - photomontage. However, it should look at the photos closely, and you can see that everything is not perfect as it seems at first. "You'll notice that my hands are stretched, my red face is not serene, and is going to suit folds" - explains Philippe. Walk on water, it turns out, is not easy!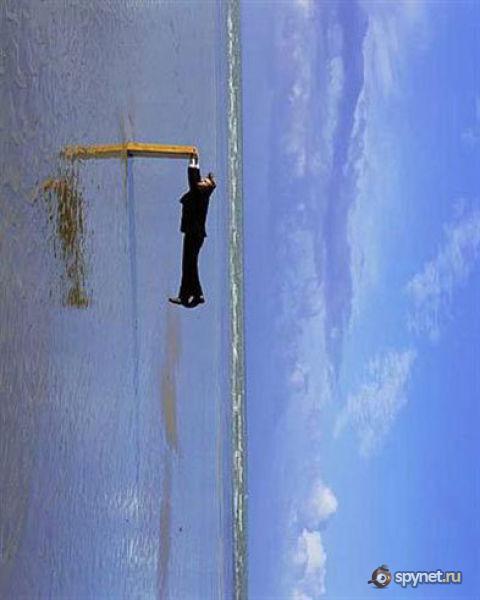 To create each image Philip had to resort to all new and new tricks: hiding under his suit metal support, allows the author to be kept on the wall parallel to the floor or on the surface of the water; Heroes come to style hair gel to hair in any position seemed ideal. Must take into account all the details, because all impression of the picture may spoil, such as shoelaces hanging in the wrong direction.