SwissMiniGun company created the world's smallest pistol.
The length of the weapon is only 2, 16-inch (5, 5 cm) and can easily pass for a toy.
He shoots real lead bullets 2, or 34 caliber blank ammunition
at distances up to 367 feet (112 m). Product weight is only 20 grams.
Despite its tiny size, the gun is the current weapon and can kill a person.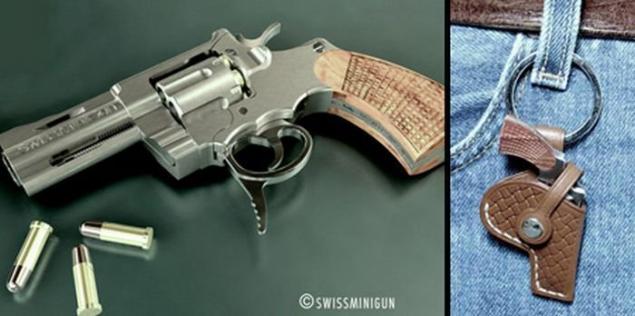 Weapons banned in the US, but you can buy in the UK, Switzerland and other European countries. However, for this you need to purchase a special permit to possess weapons.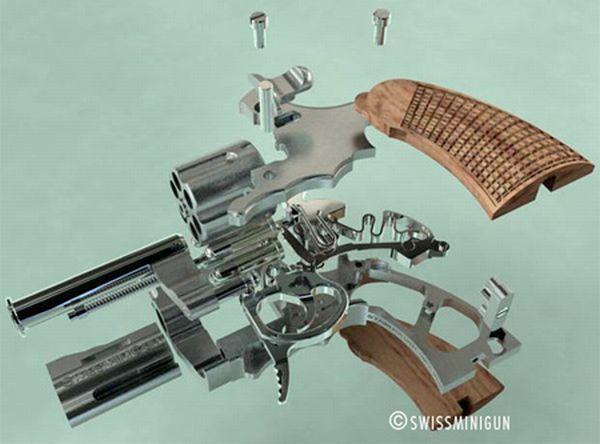 Each year it produces about 25 guns of this model, made of gold and 100 pieces made of steel. All items are decorated with precious stones. The cost of the gun steel is estimated at $ 6,000, gold - at $ 60,000. If you are interested in this offer, hurry up! In the next six months, all the models are already sold out.