In the lobby of the Opera and Ballet crowded with people, with the orange-black ribbons on their clothes. Units were with medals on his chest, they left quite a bit. The youngest veteran in Dnepropetrovsk - 84 years. To the sounds of the orchestra through a column of schoolchildren clad sailors, they went into the hall to watch a concert. There were a series of mannequins in uniform during the Second World.
On the table were placed small planes, tanks and historical dioramas. Creation of military-historical miniatures such a rare hobby. In Dnepropetrovsk, it is interested very few people. But it is interesting to consider how tiny, frozen in a moment of real, human figures.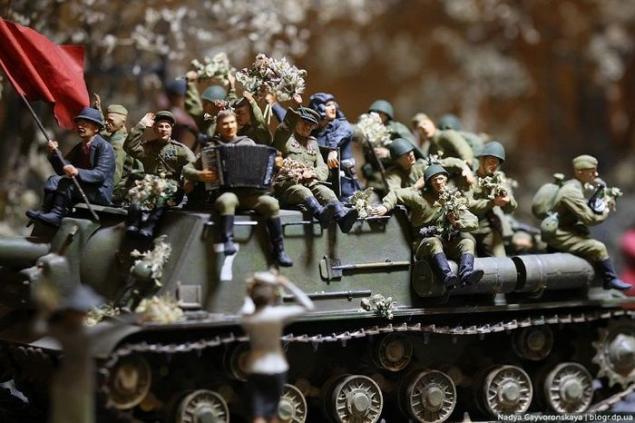 Fasting is not by chance called "stagnation in the real moment." Before you create a diorama author studies the old photographs, historical information, drawings of devices that would be most consistent with the final result of military or prototype stage.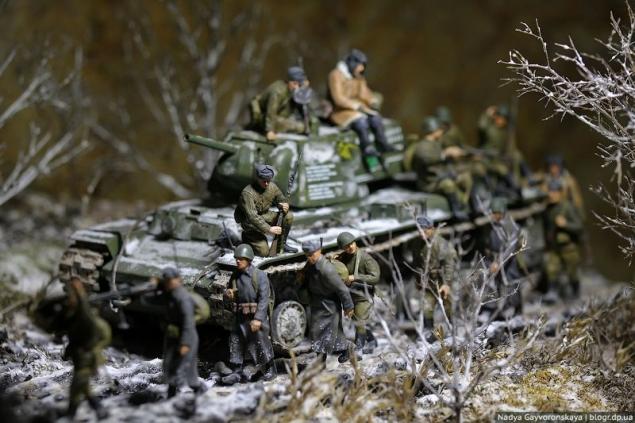 There is a place of fantasy, each author their own tricks. Snow is made of salt.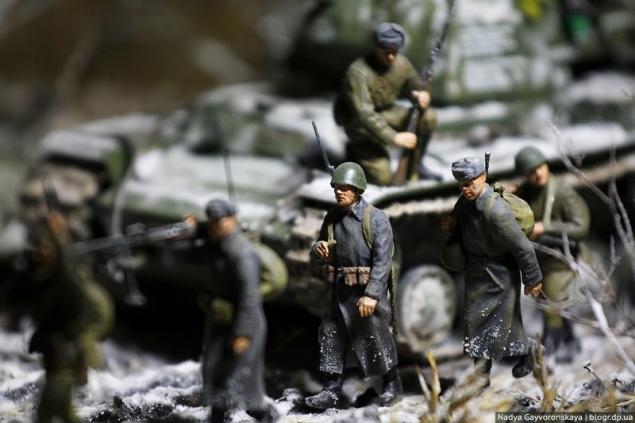 Each figure is painted by hand and going.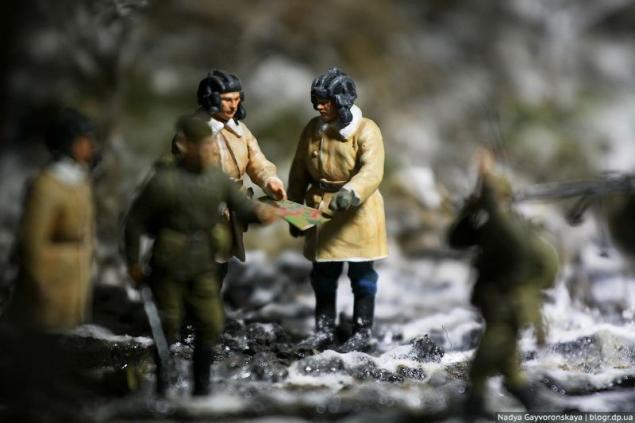 Size soldiers no more than 5 centimeters.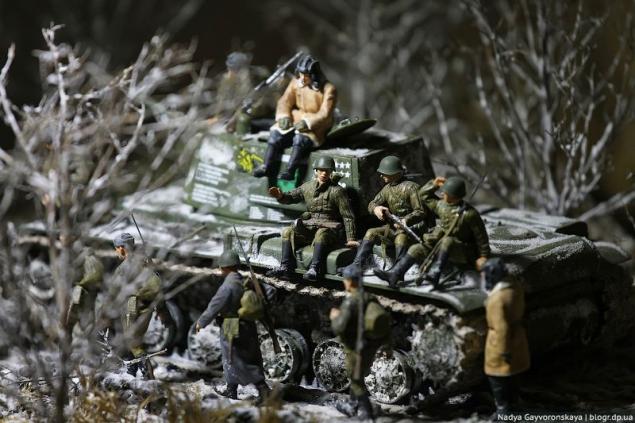 All is left to chance, even the tire marks on the grass.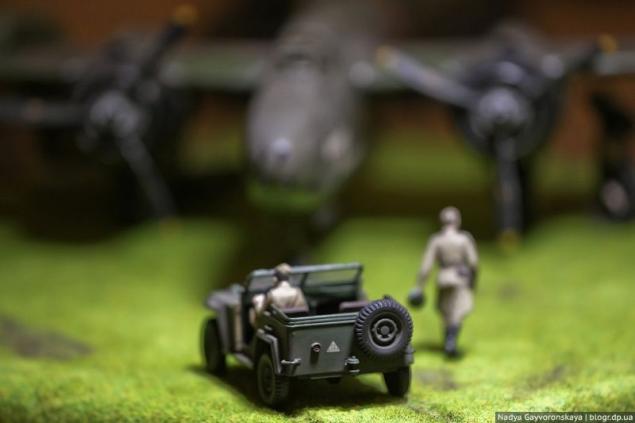 Belarus in 1941. Scale 1/35.