Over the beauty of this time has no power, and 58-year-old model Iman continues to successfully prove this postulate, participating in photo shoots for glossy magazines.
The March issue of the magazine SCENE Magazine gladly gave a graceful and confident heading Iman, American and Somali supermodel and businesswomen.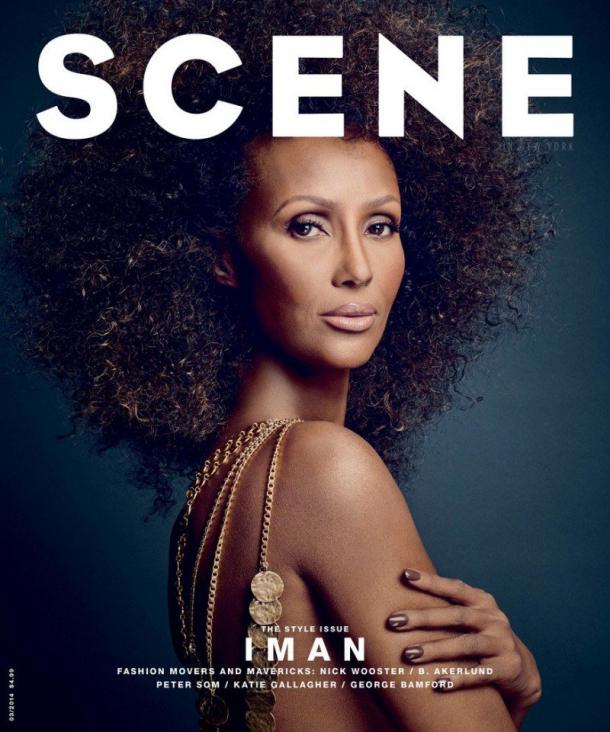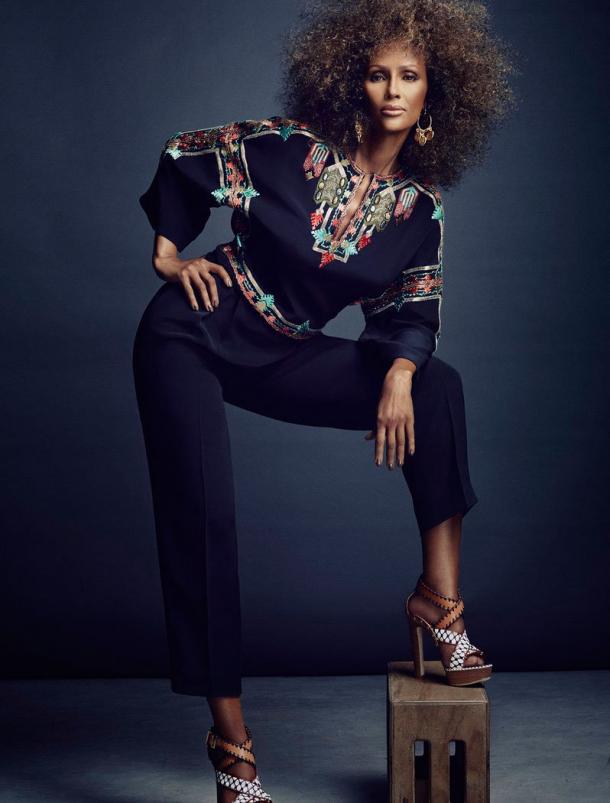 The story for the magazine raised the theme of professionalism Centerfolds and its success in the field of business - Iman is a real tycoon fashion industry (since 1994 she has her own line of cosmetics, and since 2010 more and clothing).
A photo shoot with legendary fashion filmed Douglas Friedman.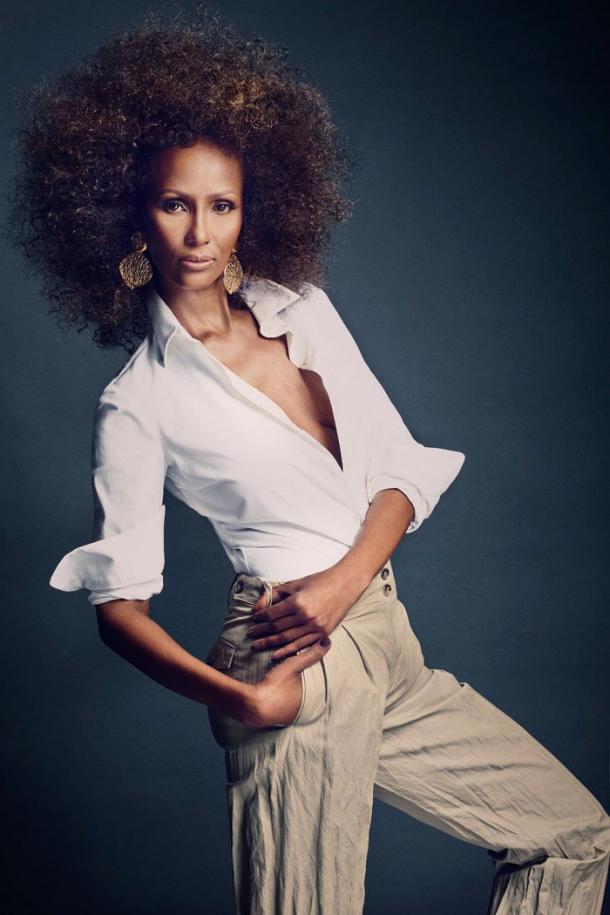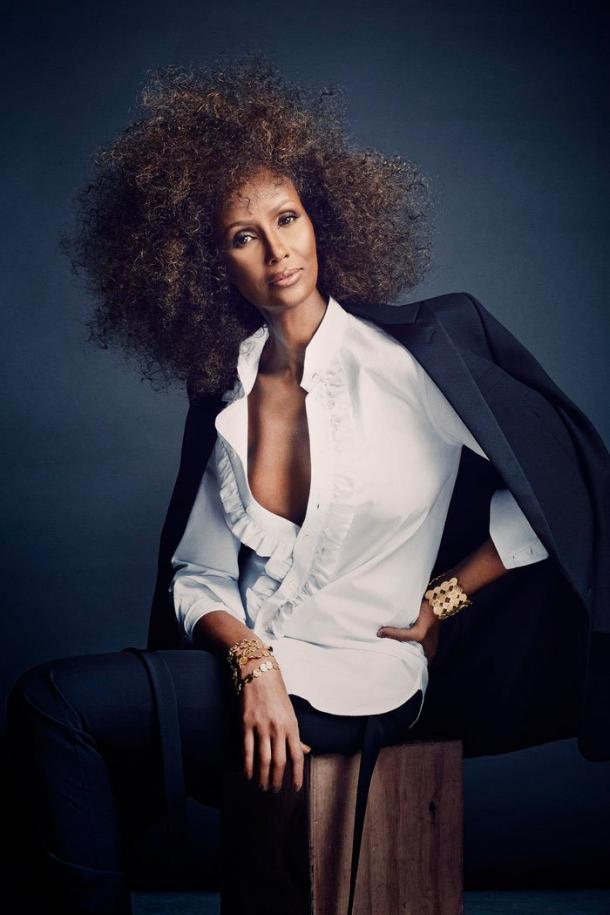 Iman said that it took years of studying the process of photographing, to become a professional in the business:
"I learned on the job - she explains. - I pay attention to detail. I watched old photos. And I care about is that I have always had control over, how do I get the picture. I always thought that the pictures - currency model. »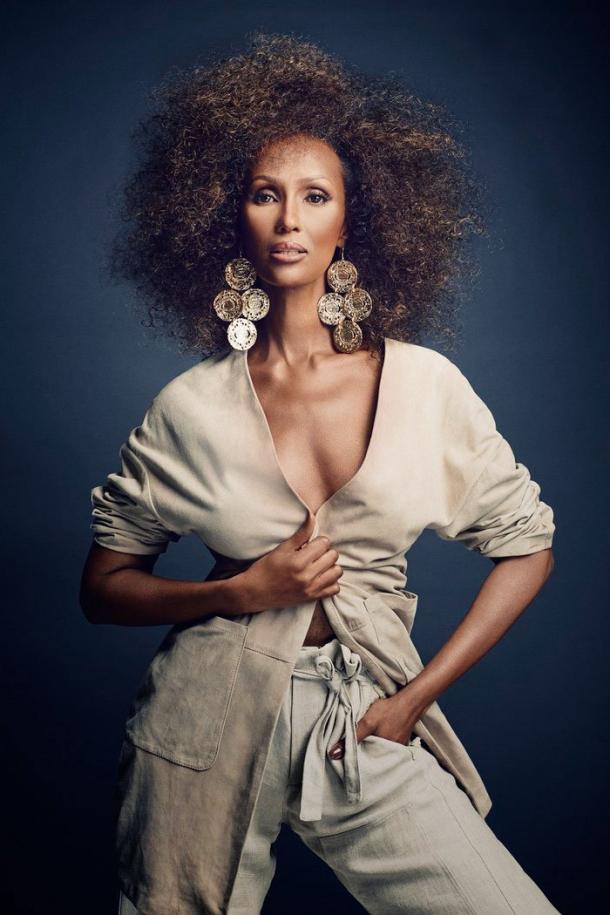 Supermodel with experience, Iman did not need at the tips of the photographer - her body itself slides into graceful movements and postures spectacular:
"The most important thing in my head already have a picture of how the final picture will look like, so my goal is to create something original and modern at the same time embody the idea of ​​the photographer." - Shared Iman.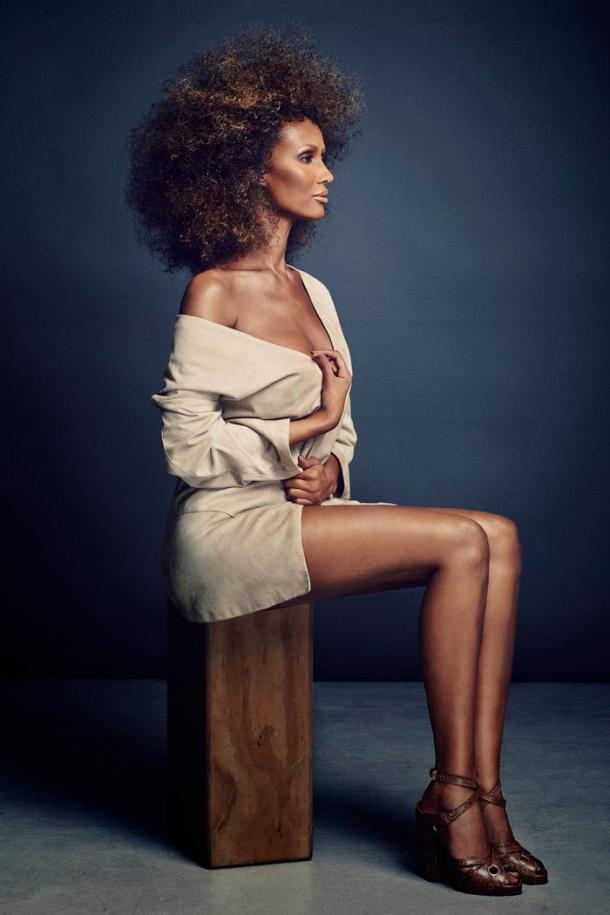 The article, accompanied by a photo session, summarized Iman professional way, their example pave the way supermodels such as Tyra Banks and Heidi Klum also made a career after the fashion business.
Iman simply bathing in the numerous awards that marked her personal style and entrepreneurial streak. Only in the last few years it has been awarded the title of "fashion icon" of the CFDA Fashion Award in 2010 and the award "Hall of Fame" of the Council of accessories in 2013, and is among the 500 most influential people according to the Business of Fashion last year.