There currently calm ancient city of Babylon, described in detail in the Bible and other sources. At the beginning of the XX century came the German archaeologists have unearthed a city struck by the beauty and stole all to itself in Germany (from the English to keep up). Stay ruins and outlines.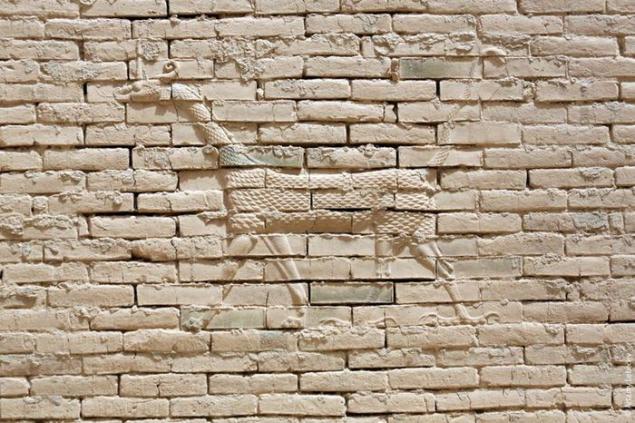 Then he came to power, Saddam Hussein, who was as stupid as and vain. And he commanded the ruins in order to bring, and what for Hu *** - bricks some vague. I did everything humanly from yellowish brick. As the Soviet party house 70-80th happened.
Director of the museum shows the photo (top left), which is visible to the arch (in the background - like a mouse hole) before restoration.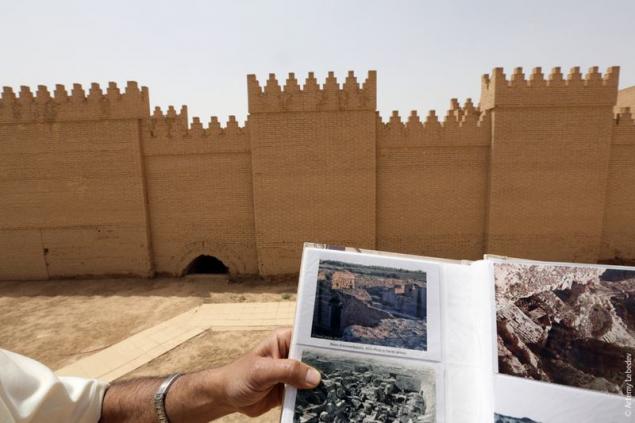 It was all neatly. On the part of Saddam bricks made prints with their name, and every self-praise, such as he is the son of Nebuchadnezzar.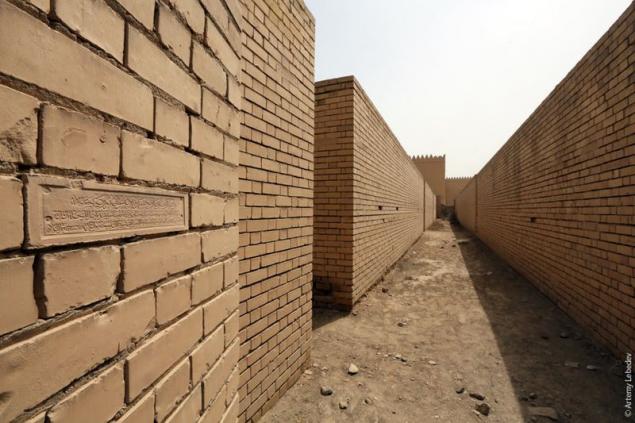 In Babylon every angle - historical. Here is the scene of the provincial House of Culture - is the throne of the king Valtasar. It is here on his wall were strange fiery words.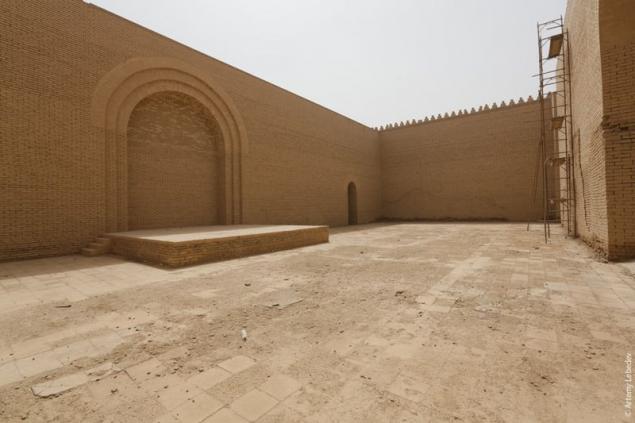 This even drew a picture of Rembrandt (Valtasar here Yarmolnik resembles actor):