Experts from the company Shimizu jointly with researchers from 14 Japanese universities are working on a project to build a giant floating city tower.
9 ph and some letters
1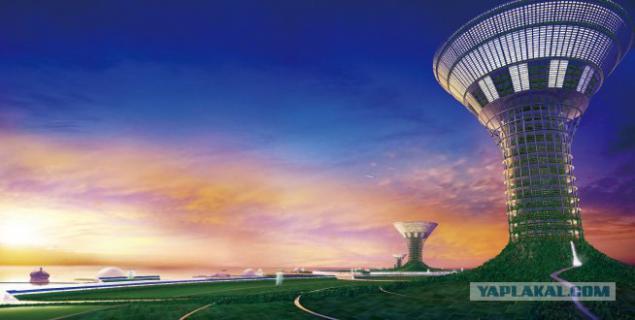 2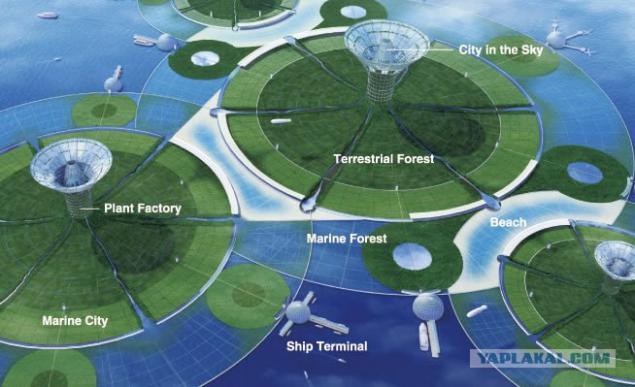 3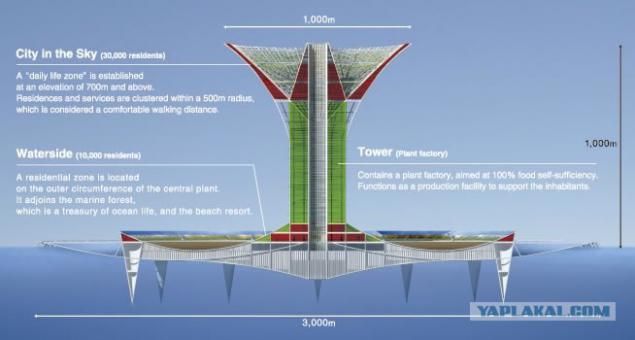 4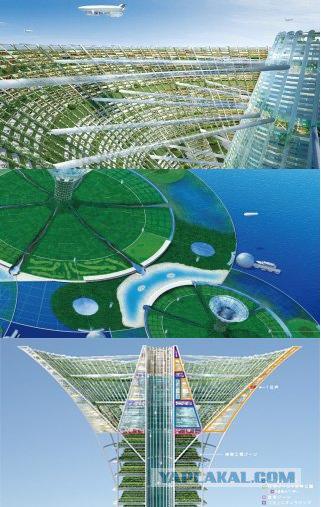 5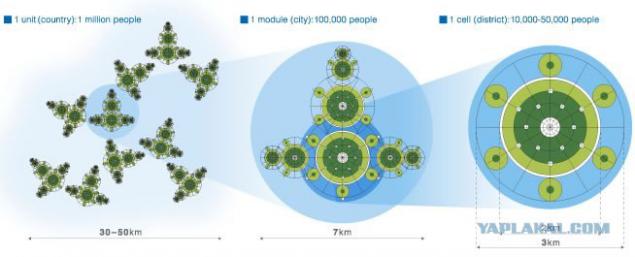 6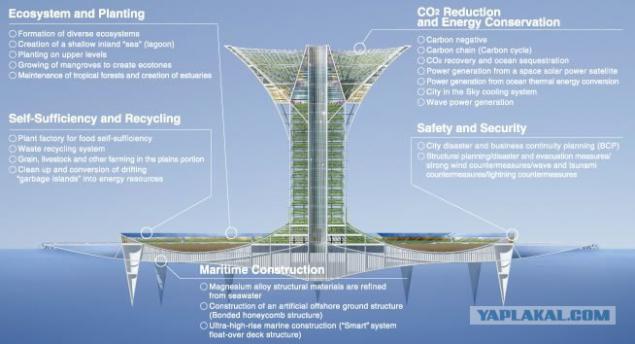 7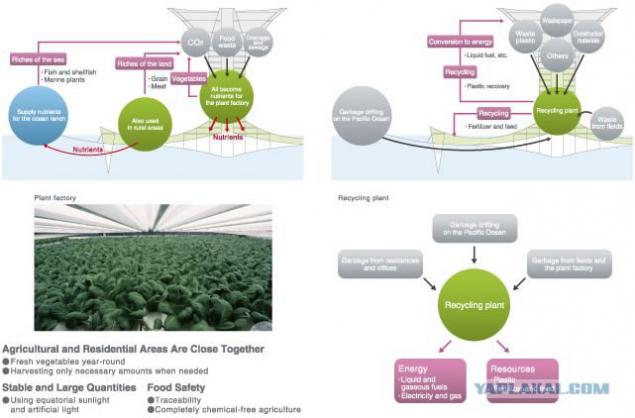 8

9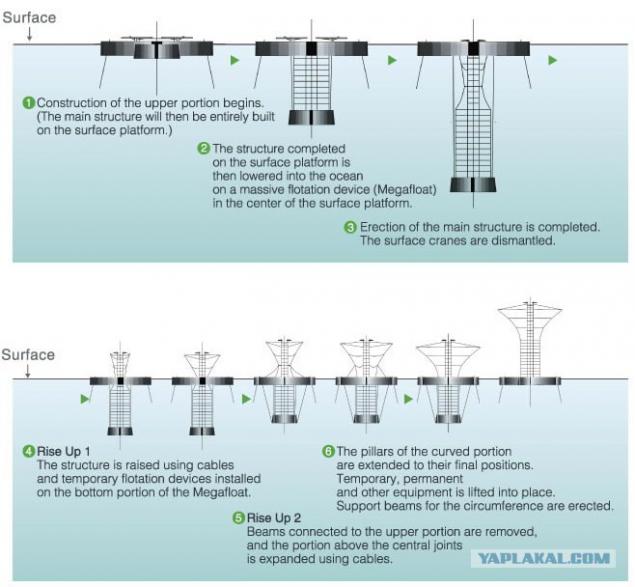 The height of the structures is assumed to be 1 km, the base will have a diameter of 3 km. The city will be provided with all necessary infrastructure for life. There will be located residential complexes, the system waste processing, etc. AgroFarm Structural elements of the city will largely consist of a magnesium alloy, magnesium than planned to get from seawater. The towers will be protected from the waves. For these purposes will be built along the perimeter of the shaft height of 20-30 m.
In total, the city will be able to accommodate more than 40 thousand. Man. Towers can be combined, thus creating a huge city, a kind of metropolis.
Source: