I propose to recall what it was before Moscow.
On all major streets were trees, which were birds and jumping squirrels.
Landscaping was enough. Now, Moscow has turned into a stone city, the place of trees in the parking lot did.
All povyrubali. The official reason gibili trees - poor environment.
Well, we all know that trees preksrasno feel in all conditions. They just started to interfere with cars, businessmen, close signs boutiques.
How wonderful it was to walk among the blooming chestnut trees and fragrant linden trees, but now have to bypass the parked cars and breathe the exhaust gases.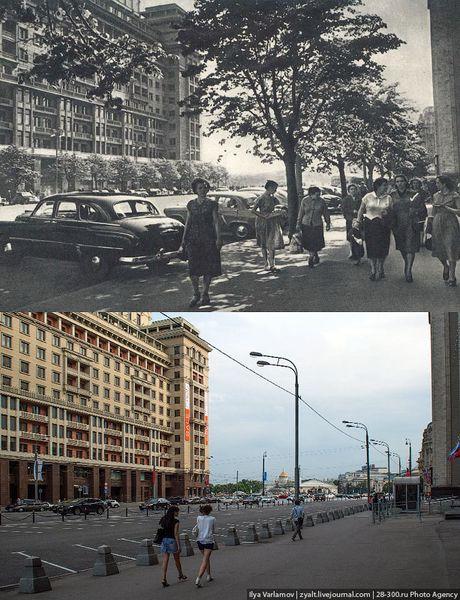 01. Hotel Moscow earlier today. The newly rebuilt hotel. Trees will not be here, they did not even put into the project.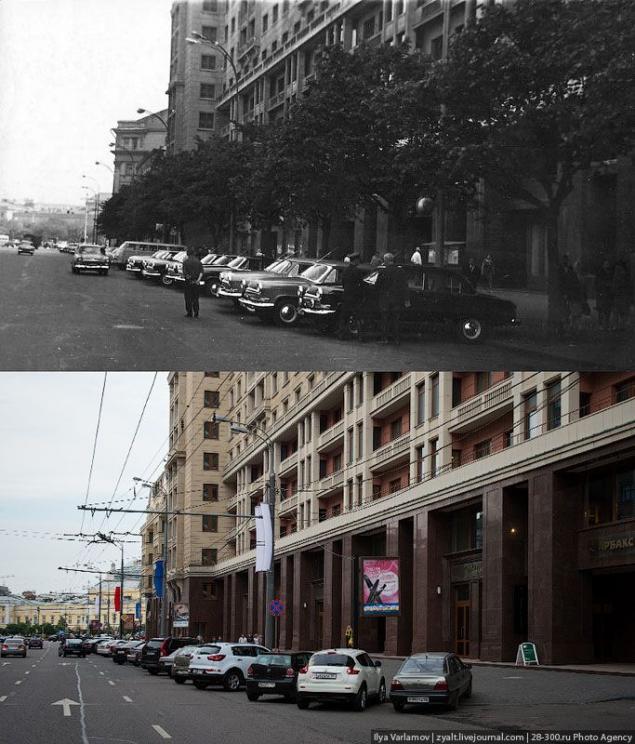 02. Previously, the trees grew and in front of the State Duma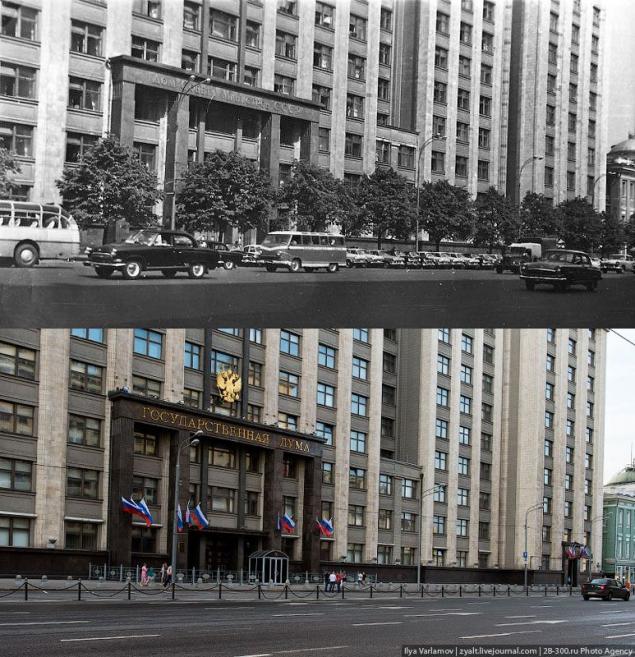 03. Some of the Bolshoi Theater was a wonderful shady garden.
04. All the trees cut down ...