Writes Sergei (aquatek_filips): "Once I was able to shoot out very interesting photos from his camera at the Gallery of Modern Art" Green Pyramid ", located at the entrance to the Museum Chersonese in Sevastopol.
Today I want to share with you a small series of images is very unusual and exclusive figurines, sculptures handmade. The author of these, in my opinion masterpieces Sevastopol artist Dmitri Kravtsov. All figures exist in a single copy made and the author of simple materials - leather, metal, scrap details - such as snakes, locks, springs, key and so on. "
In general, look for yourself. It can not remain indifferent.
11 photos
1. Thoughtful trusty steed. How can accurately convey the details !!!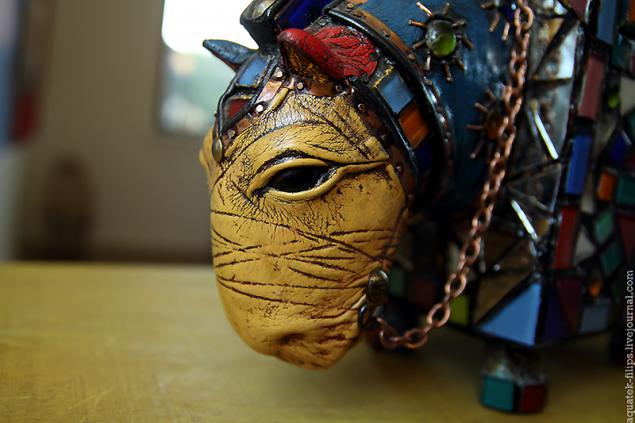 2. Elephant cartoon of Azerbaijan. I do not remember what it was called.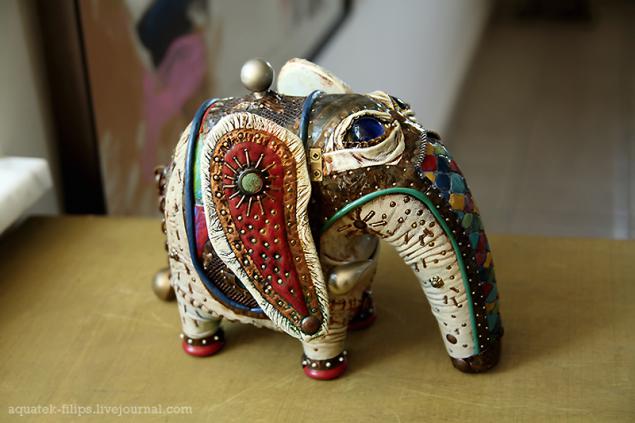 3. gaze, as if alive. And the materials ... just like all brilliant.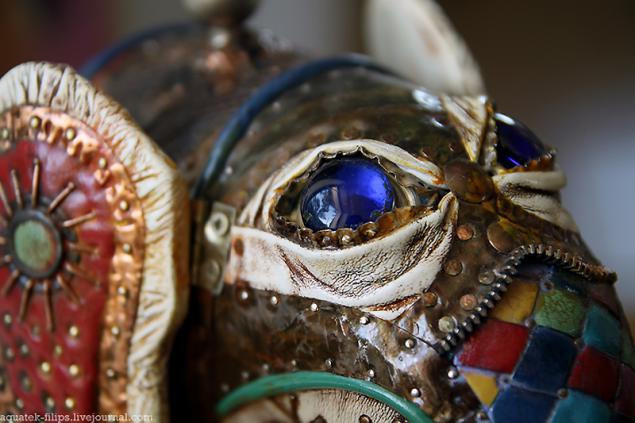 4. What is the fine detailing of skin folds legs ...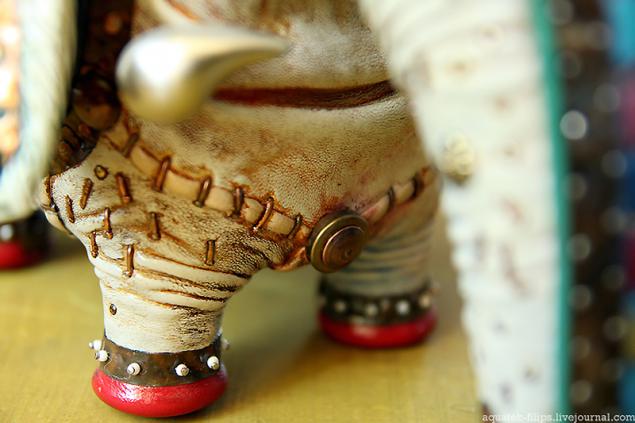 5. Again, elephants ... Surprisingly ...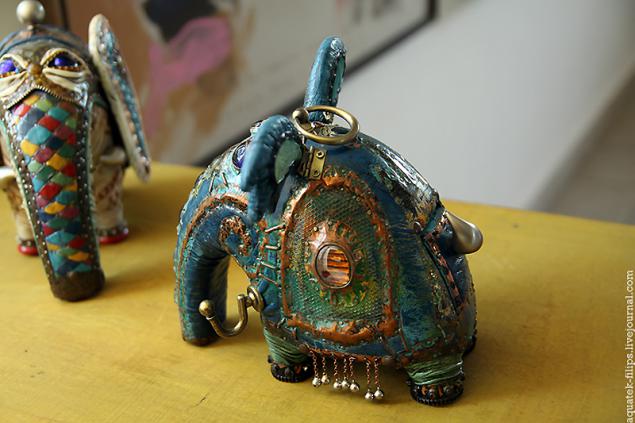 6. Realistic figures never ceases to amaze.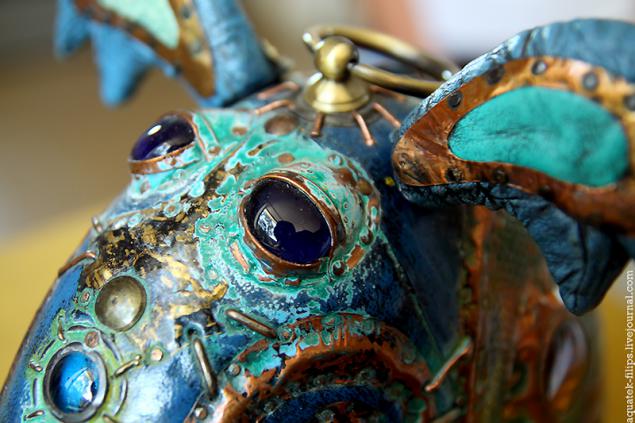 7. Again, look ...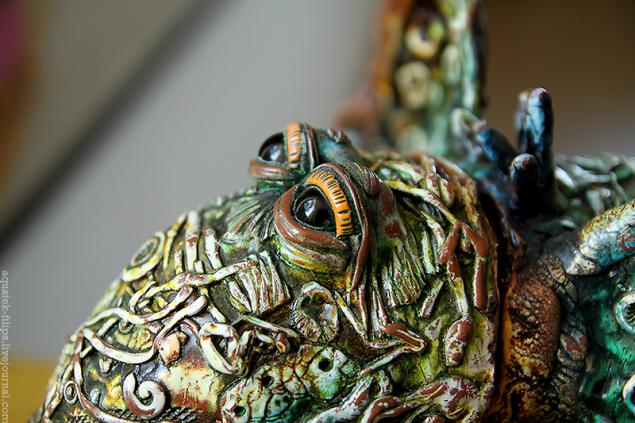 8. Dance with the camera around elephants.
9. trunk. Most ohrenitelny elephant's trunk in the world.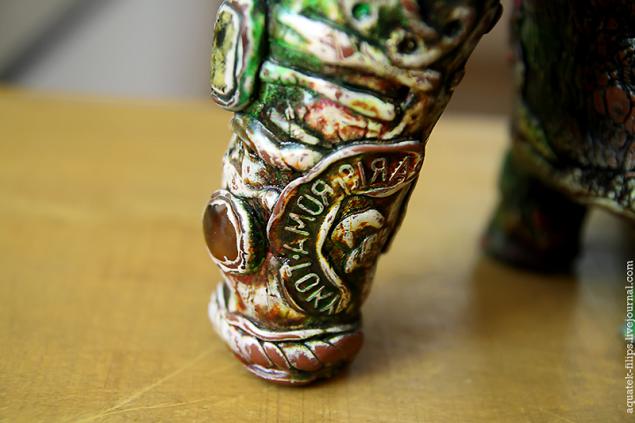 10. valiant horse Hidalgo Don Quixote.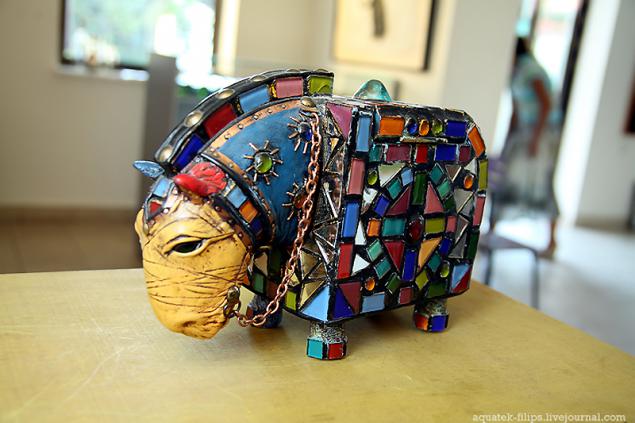 11. Again, look ... As the author conveys views ... As a living.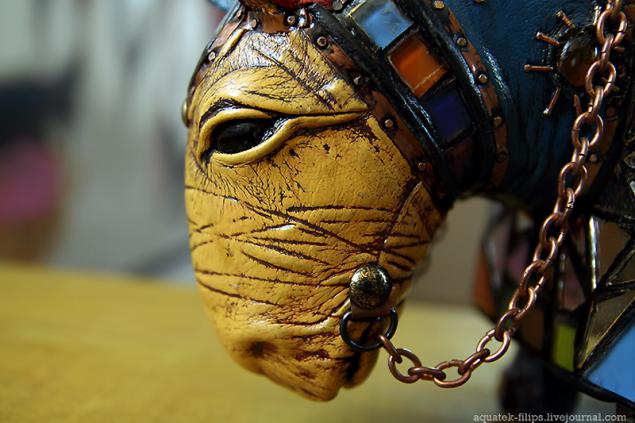 Source: