Virgin on the Rocks - is an artificial island created by the sinking of the old and the captured ships, laden with rock and stones.
It is located off the coast of Perast in Bay of Kotor, Montenegro.
The Roman Catholic Church is the largest building on the island, in addition to which there are still a museum, gift shop and a small lighthouse.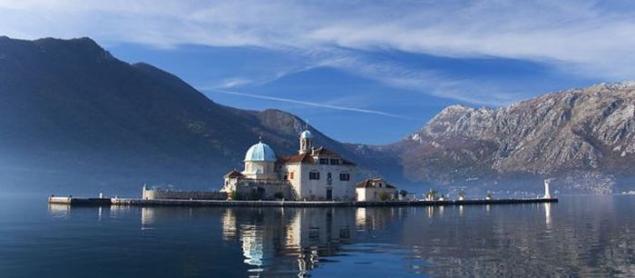 According to legend, the island has been made for centuries sailors who thus fulfilled the ancient oaths after two sailors were rescued on a rock, and found there an icon of the Madonna and Child. It is believed that this happened on July 22 1452. The rescued sailors decided to strengthen the rock stones to create the island and build a church on it.