Swedish artist Sanna Dallavey made his version of several famous black-and-white photos in color.
Art Coloring pictures - a special direction in contemporary art.
The result is impressive.
There are a few pictures of hard, not to look impressionable.
One of the famous photo portraits of Che Guevara: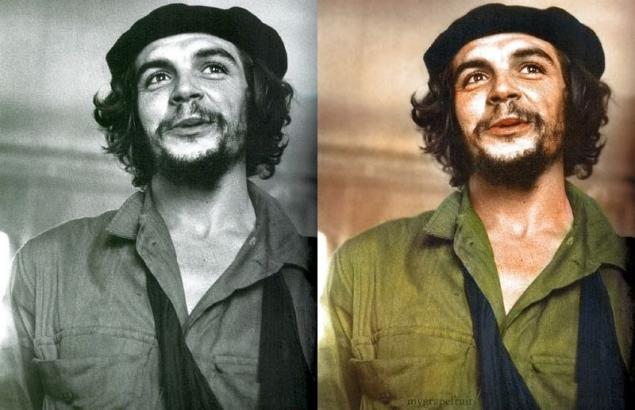 Paradoxically, the web is almost no color photographs of Che, despite the fact that his fame came in the era of color photography and he was constantly in the lens of Western journalists.
Other no less famous and tragic picture of the life of Saigon - the South Vietnamese police chief Nguyen Ngoc Loan personally targeting detainees considered Viet Cong captain, t. E. A communist. 1968 American photographer Adams for the picture won the Pulitzer Prize: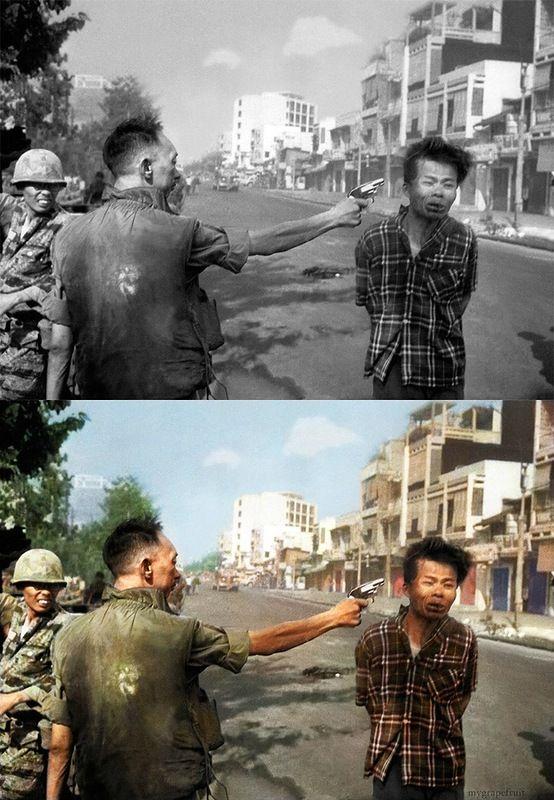 Buddhist monk Thich Quang Du burns himself on the streets of Saigon June 11, 1963 to protest against the persecution of Buddhists in South Vietnam. Photographer Malcom Browne: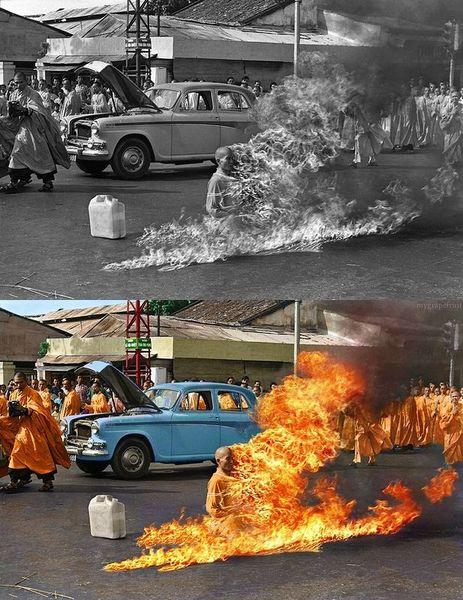 The famous photo «Migrant Mother» (author - Dorothea Lange), a collective portrait of the millions of victims of hunger since the Great Depression in the United States: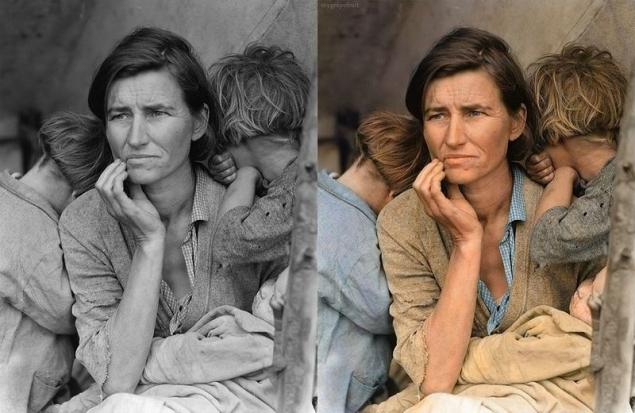 World's Highest Standard of Living, 1937 (the author - Margaret Bourke-White):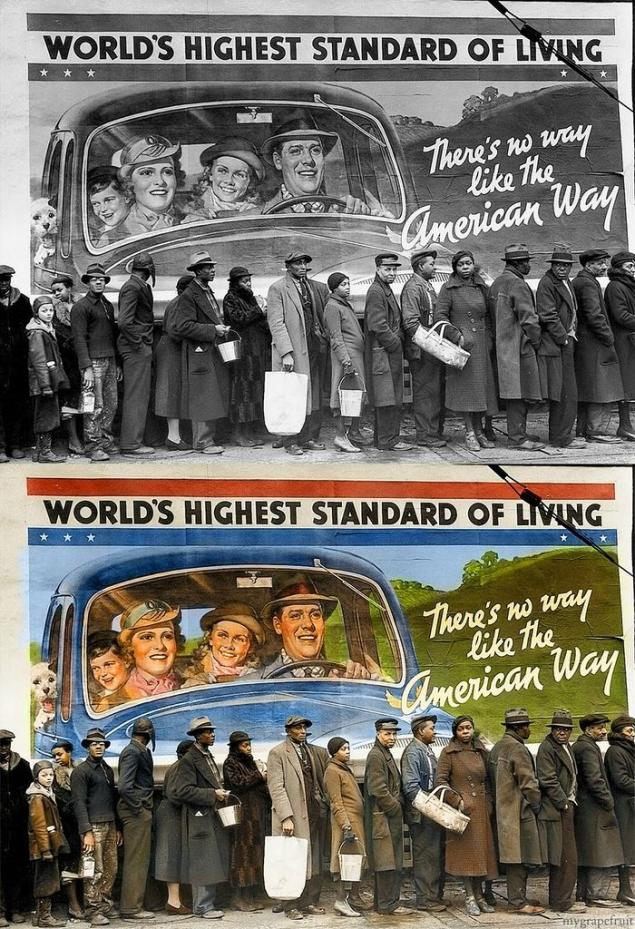 Kiss in Times Square 1945: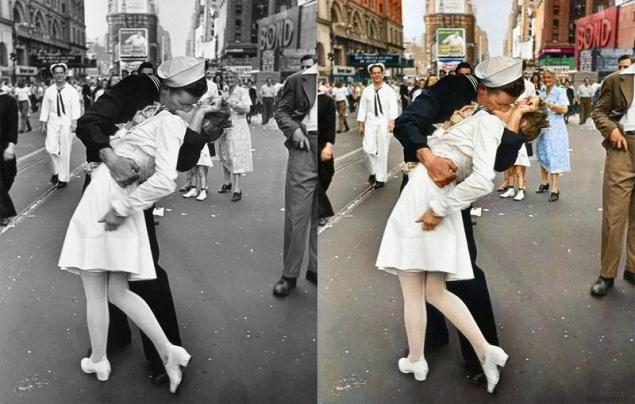 15-year-old "colored" woman, Dorothy Counts, one of the first in the south of the United States in 1957 was able to get to school for whites (her parents have made it through the courts despite the local law of segregation). However, after four days of abuse and threats from white classmates, her parents had to take her out of that school ::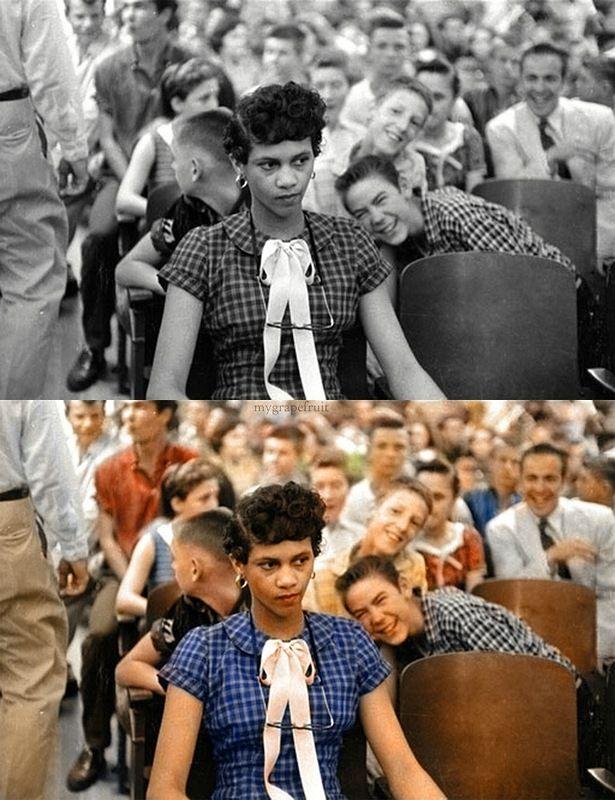 Albert Einstein: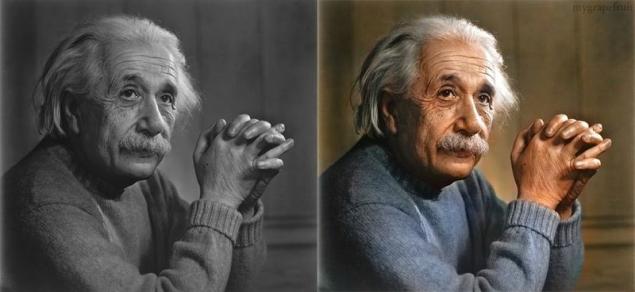 Underwater explosion Baker, took place as a part of Operation Crossroads in July 1946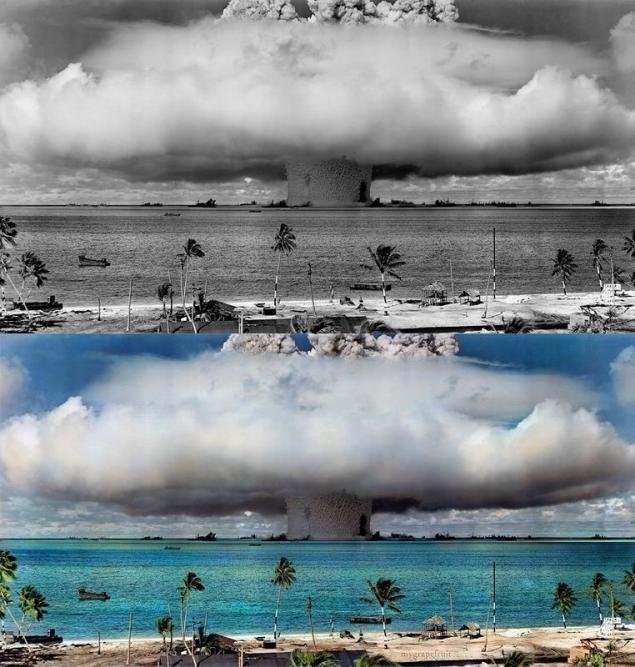 Photo portrait of Churchill (author - Karsh):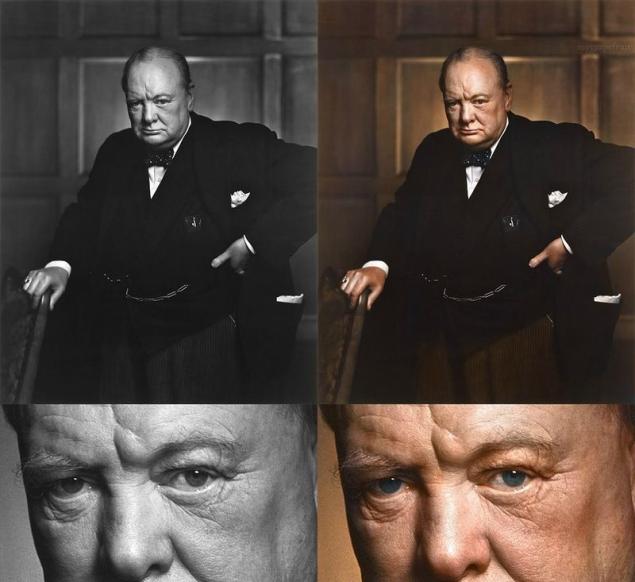 Hitchcock: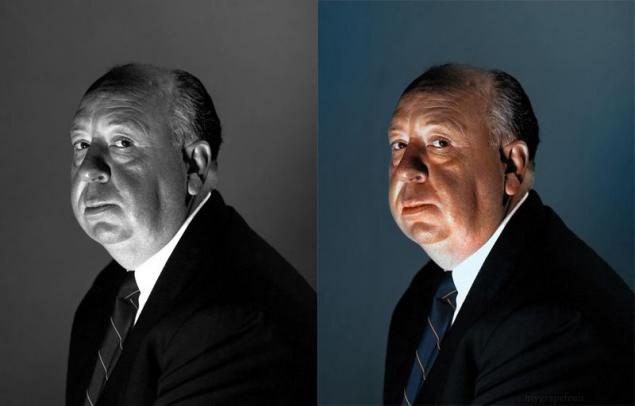 Here the art of coloring brought to the full extent indistinguishable from color photos.
Nansen in 1896 after returning from the Arctic: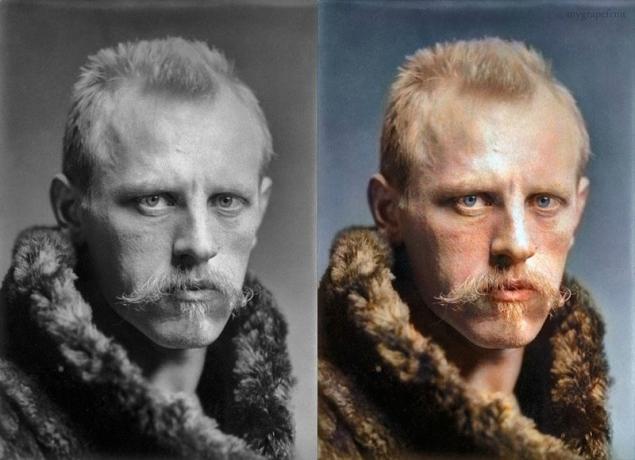 With our knowledge of this man it seems that the photo imprinted face a real hero. Although it is read, and the obsession of a maniac, whom he really was, of course, in a positive sense :-)
Mark Twain: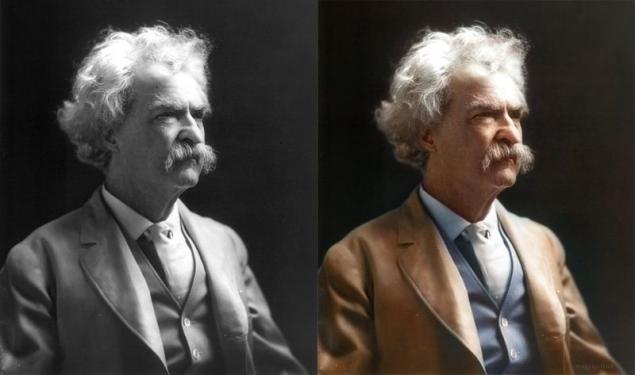 Charles Darwin: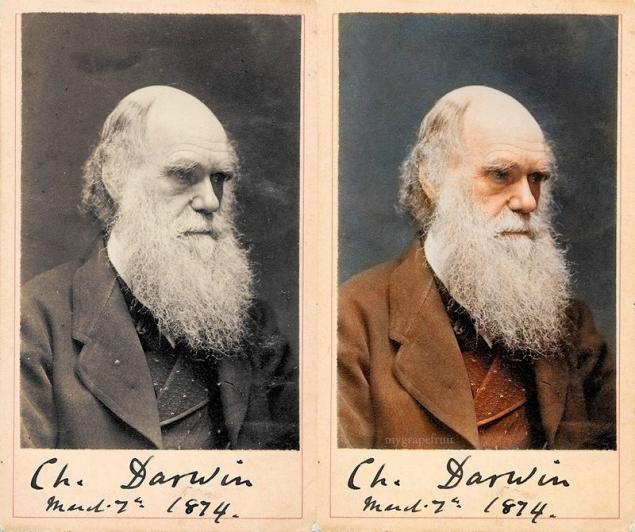 Source: anthonylukephotography.blogspot.com