Welcome yapovtsy!
I want to tell you what you can replace the photo-wallpaper in the apartment. Can someone tormented by the question "how to decorate a blank wall in the room." In front of me there was such a problem. At first thought to put on the wall flock. Then he thought pokleit wallpaper photo. Option "to hang the carpet" is not to be considered) The choice fell on a decorative plaster relief pattern on the wall. I show the process and the result. Will be 30 photos.
Background: three walls of the room are covered with wallpaper, the fourth wall poshpaklevana and primed by pasting the same wallpaper. The size of the wall 5, 50 * 2, 50 selected photos that will do the drawing and, most importantly !, found an artist who did all this.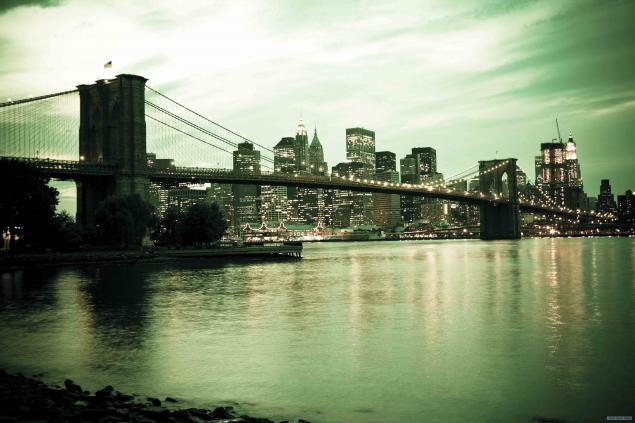 02. Canvas
03. The artist gets to work. Mark up the grid and carries outline of the picture on the wall.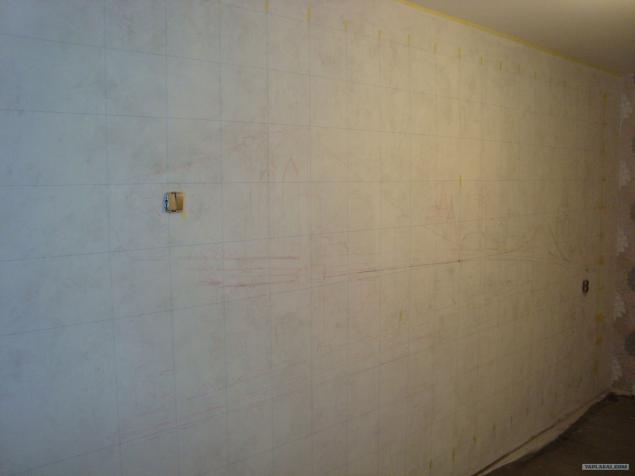 04.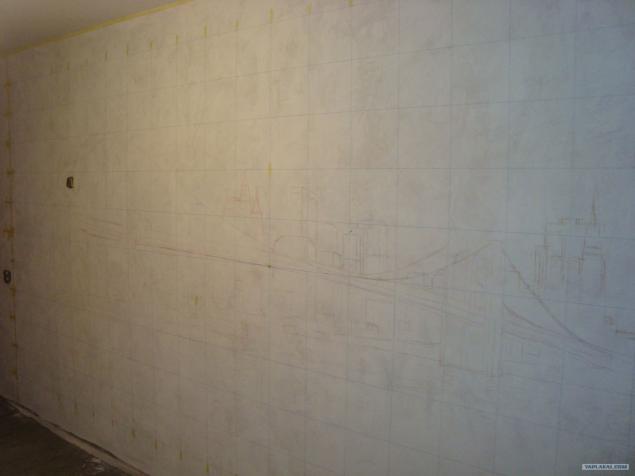 05.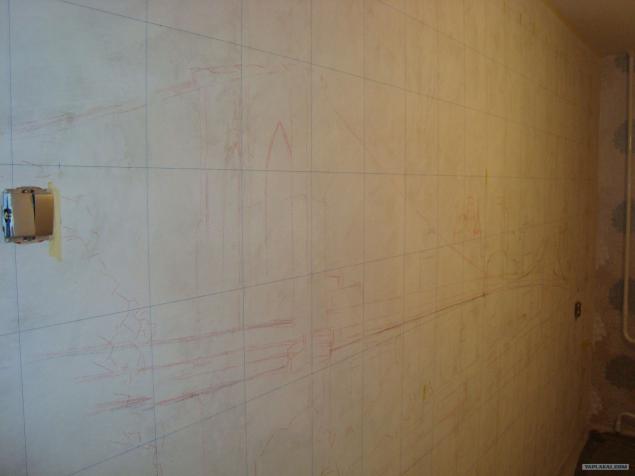 06. After sketching some lines are drawn in a different color. As the artist explained this is done in order to know where you have to put more than plaster. The brighter and thicker the line the more it will be put on the plaster.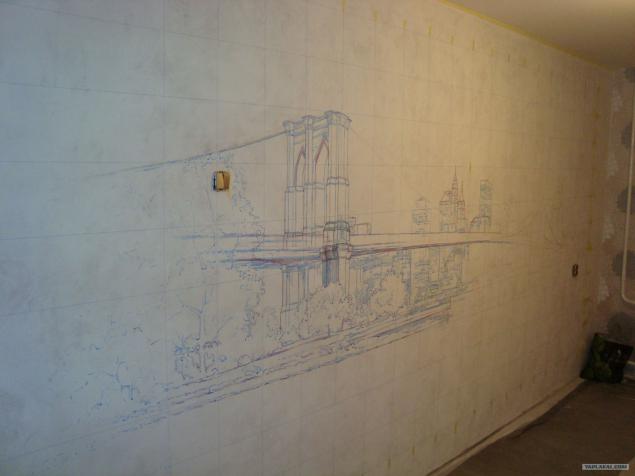 07.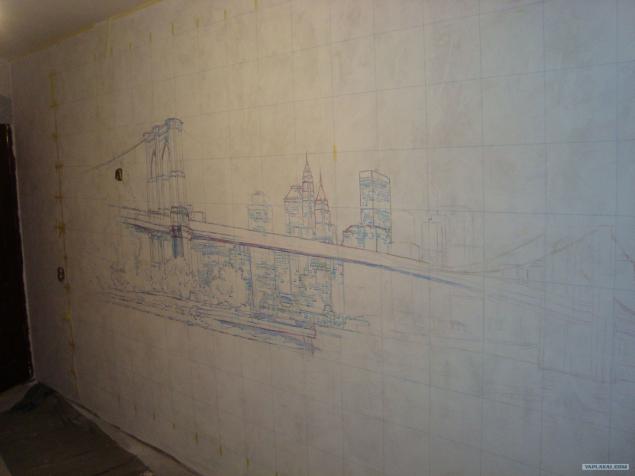 08.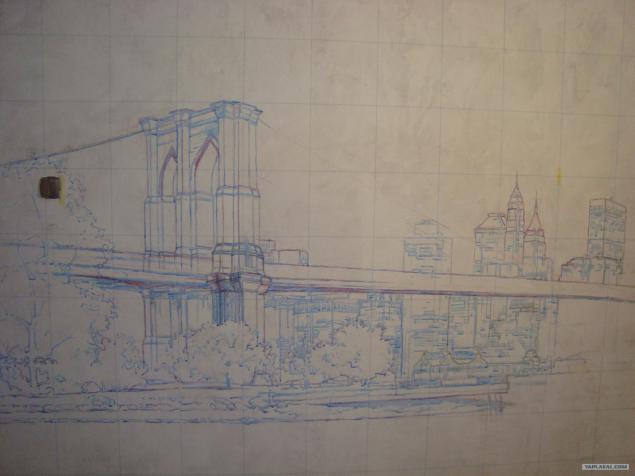 09. Are put contours of reflections in the water and stains the sky.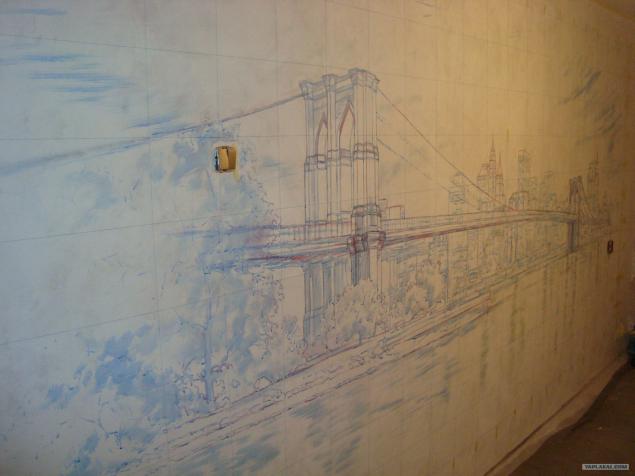 10.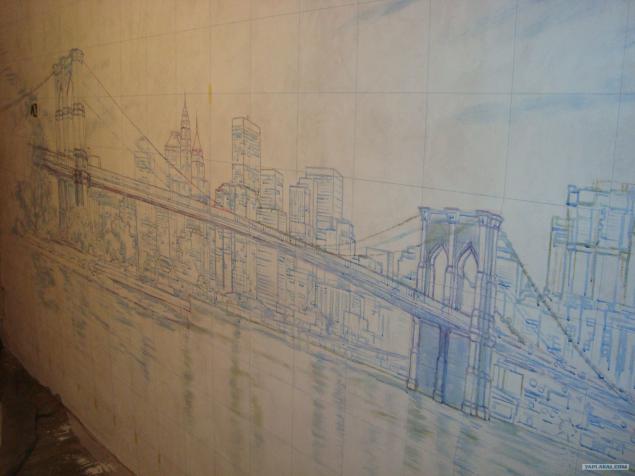 11.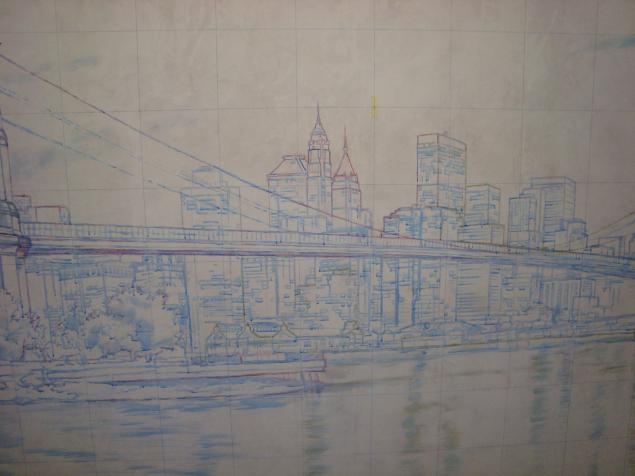 12. In line outline applied decorative plaster FEIDAL.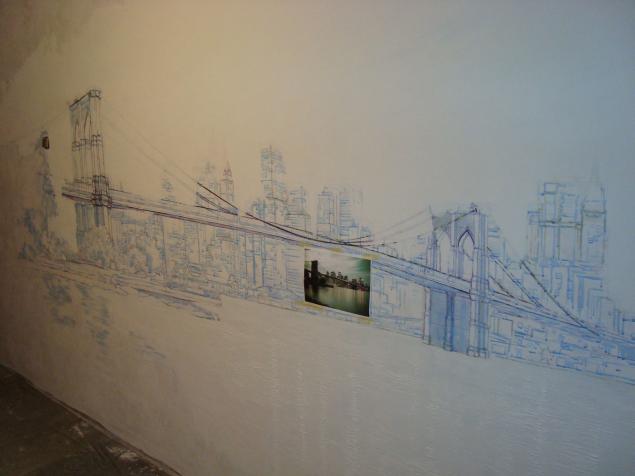 13.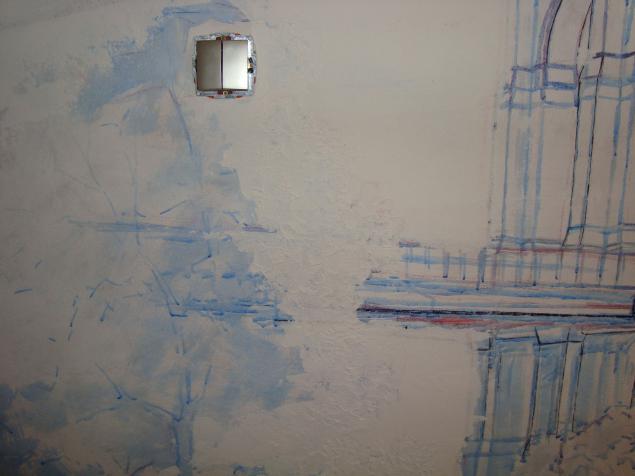 14.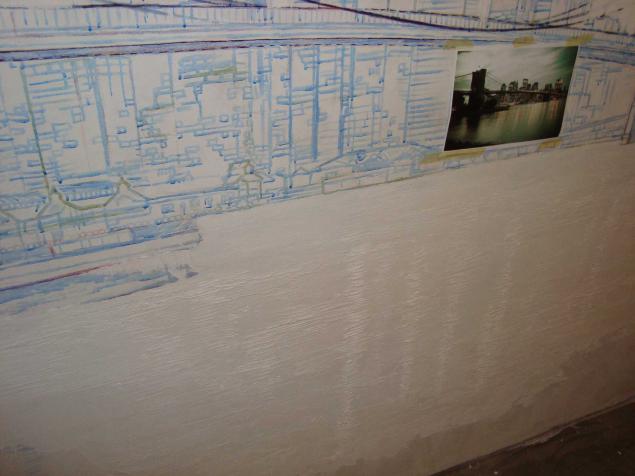 15.
16.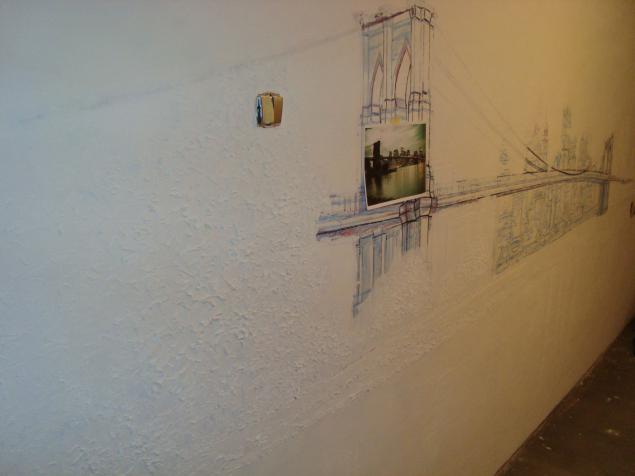 17.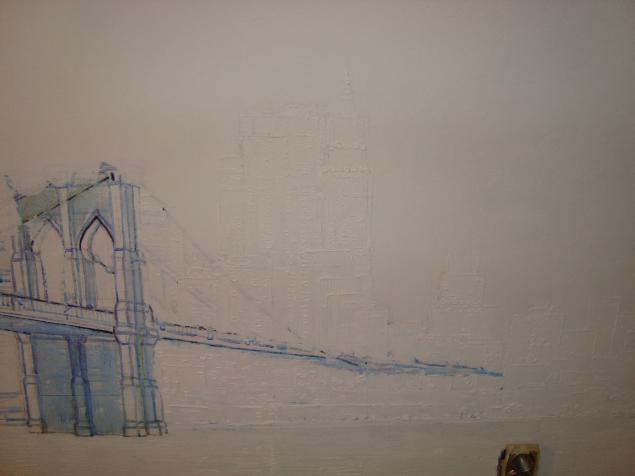 18. After applying plaster on all lines drawing on the wall becomes final relief.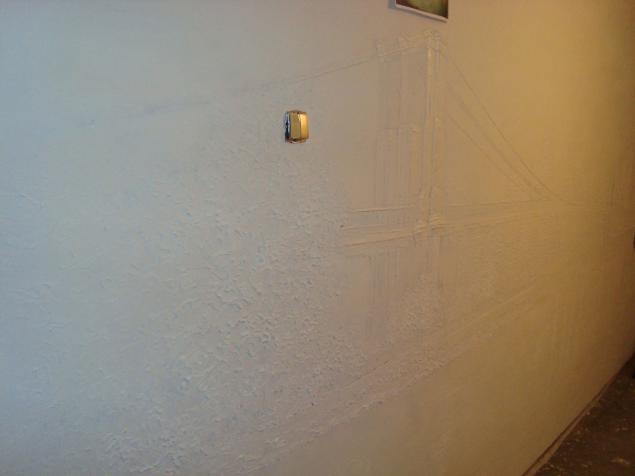 19.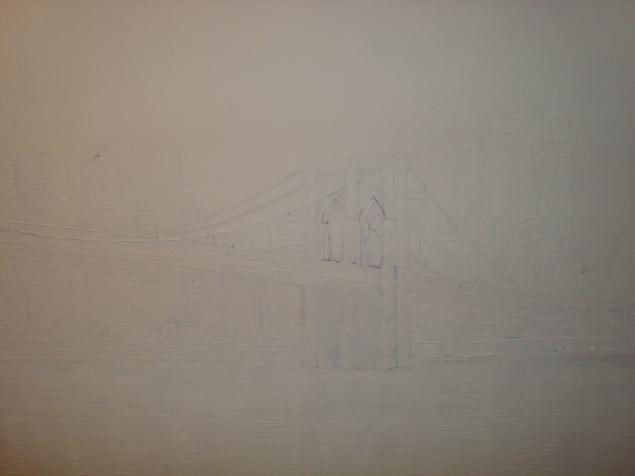 20. We coordinate the color and all the shades. Starts primer paint.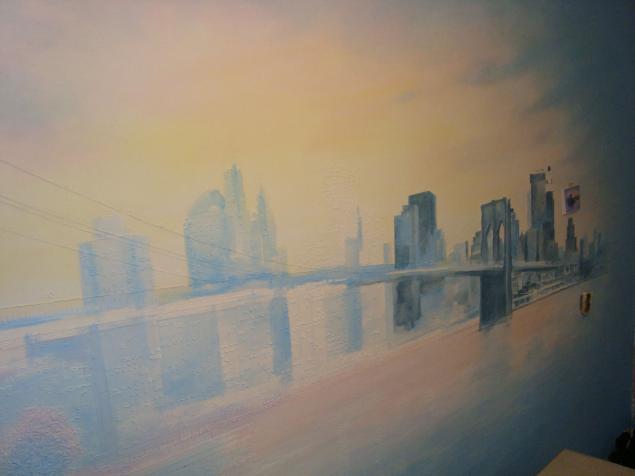 21.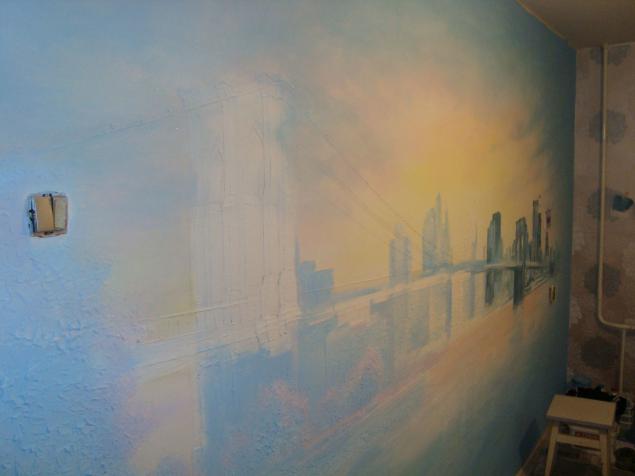 22.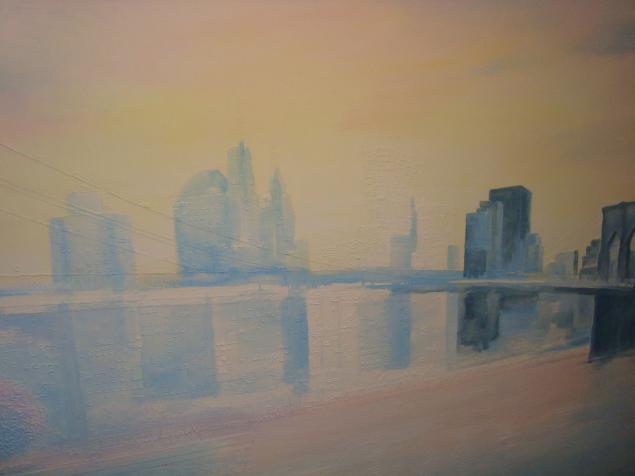 23.
24.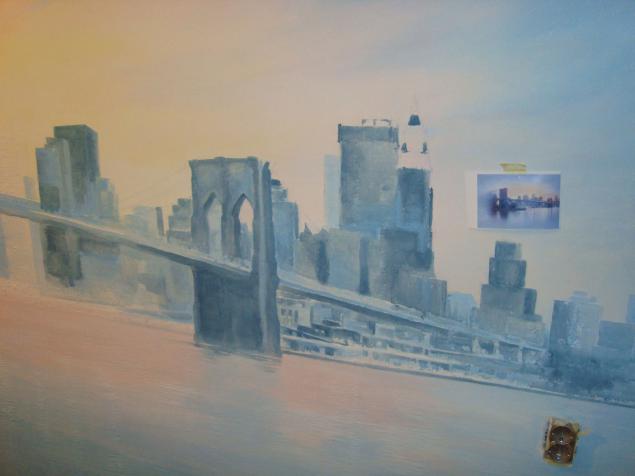 25.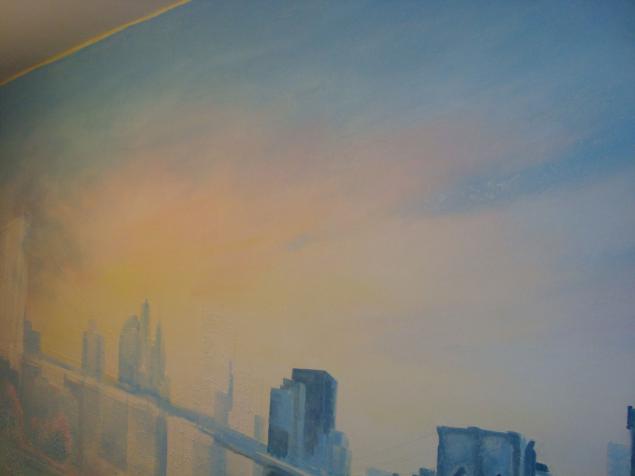 26. After priming paints proceed to detail. The picture gets its final form.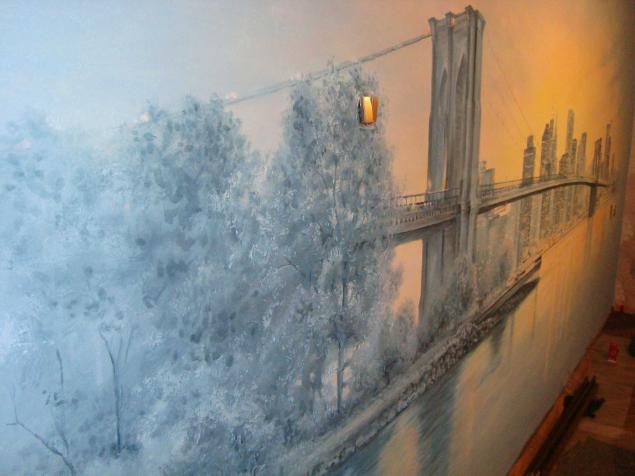 27.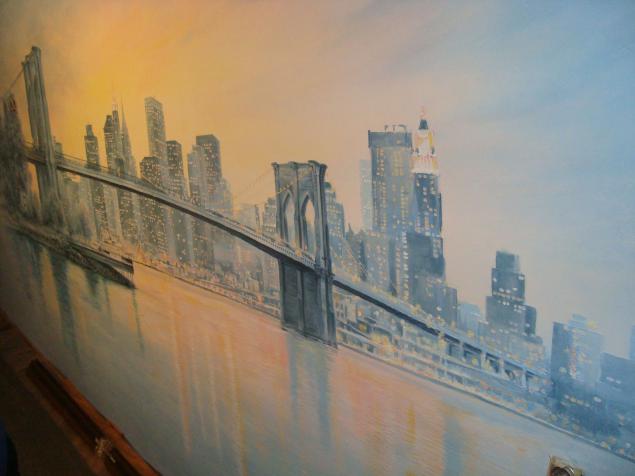 28.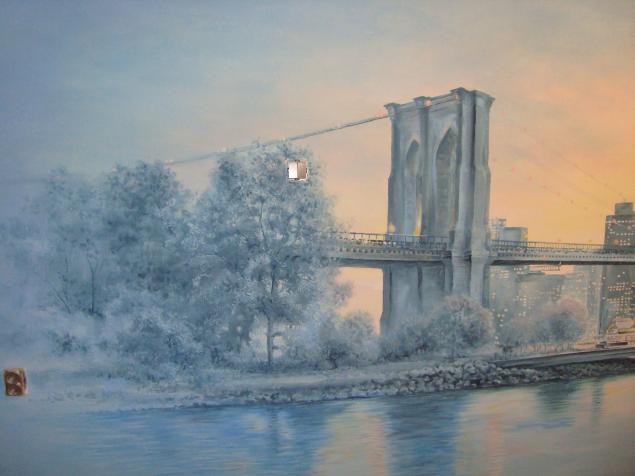 29.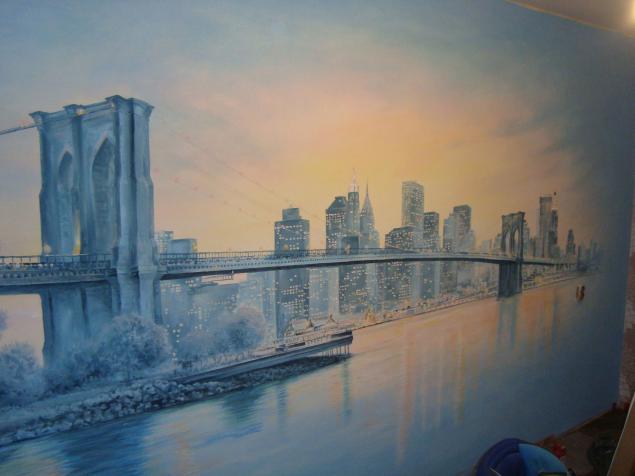 30. It remains to cover the wall paint. That's all I wanted to say. Thank you!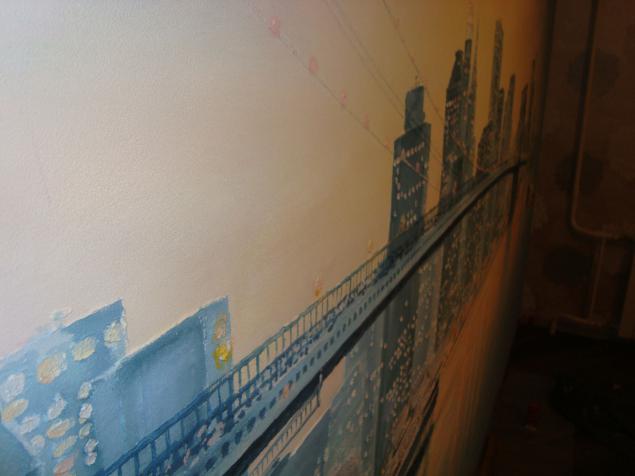 Source: