Ponte Vecchio, Italy
The most famous bridge in Florence, as well as the oldest of the bridges of the city. Ponte Vecchio - a structure with three stone arches, built to replace the old wooden bridge that crosses the river Arno in this place since Roman times.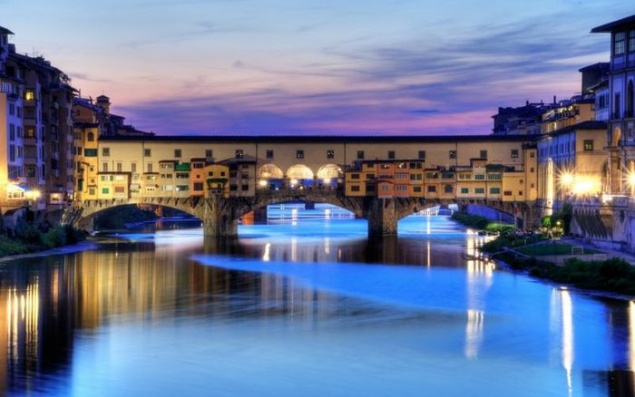 The top side of the bridge, known as the corridor Vasariano, was designed by the architect Vasari to link Palazzo Vecchio and the Uffizi Gallery to the Pitti Palace. Today it is a famous art gallery.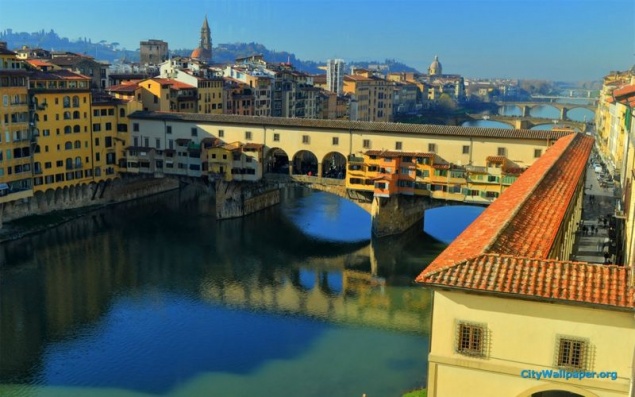 This bridge is built and inhabited by people. Initially, there were grocery stores, but by the end of the 15th century, the Ponte Vecchio was chosen by goldsmiths and silversmiths.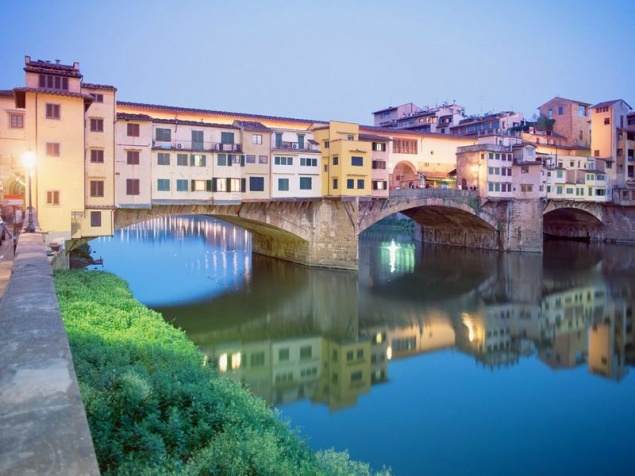 Most Kremerbryuke, Germany
Kremerbryuke Bridge is located east of the Cathedral Square in the vicinity of the square Fischmarkt. This pedestrian bridge spans the Braytshtrom, one of the branches of the river Gera, and connects Benediktplats (Benedict Square) in the center of the Old Town area with Venigermarkt.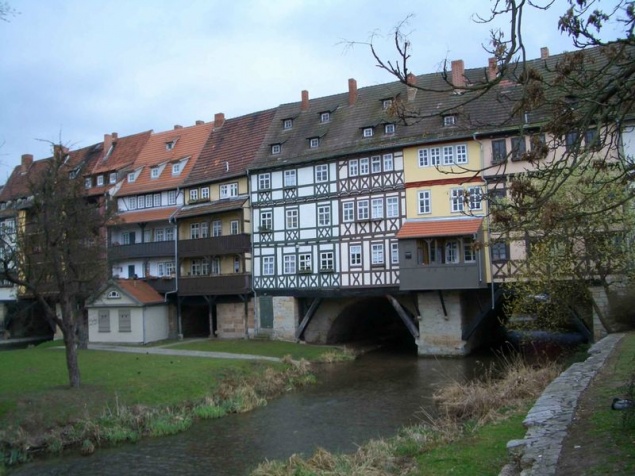 The bridge was built at the ford across the river Gera and became part of the east-west trade route Via Regia («Royal Road"). Originally it was a wooden bridge over the Hera. After numerous fires in 1117, the bridge was extended and also threw in one of the branches of Hera. Already at that time, traders began to open the first shop on the bridge.