This is the most colorful celebration in the world.
Thousands of people poured over each other with colored powders.
It is believed the more paint comrade, the more favorable wishes he gets in his address.
We still have a long way to spring, so let's rub shoulders with her through the work of two photographers: Palani Mohan and Daniel Berehulak.
They have long been filmed Holi in India.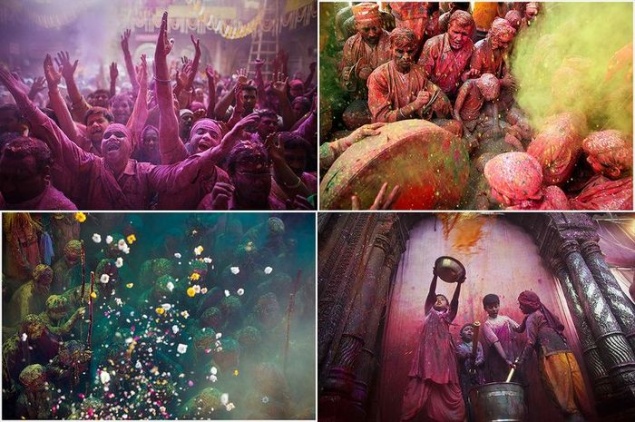 Palani Mohan
Palani work published in many leading publications, including National Geographic, Stern, Geo, the New York Times, Time and Newsweek. Photographer has released three books (two of India and one of Hong Kong) and is currently working on the fourth in Mongolia. The winner of such awards as the World Press Photo, Picture of the Year, and many others ... He lives in Hong Kong with his wife and two children.