Brooklyn Bridge - is an important urban artery between Manhattan and Brooklyn, a total length of 1825 meters, spread over the waters of the East River. Its modern name of the bridge was in 1915, and at the time of the discovery, in May 1883, this stunning industrial giant was called the New York City bridge. But it would be wrong to consider a private bridge city traffic artery, for Americans - a true symbol of the country and the city, and the tourist is an important and mandatory for sightseeing. Bridge - one of the oldest bridges in the United States, a suspension system which is made of steel cables, in that distant time it was a real breakthrough engineering.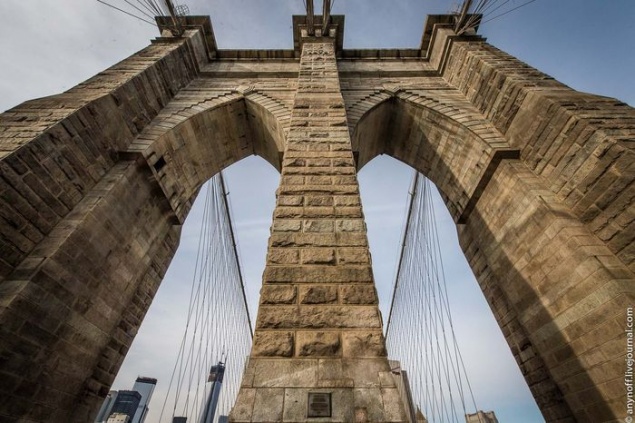 Design and construction of the bridge was engaged by John Roebling, and after the tragic death of his life work was continued by his architect son. But bad luck did not spare him, he soon put life on the altar of a grand building. The matter of her husband and son continued Emily Roebling, who later became the first person to cross the bridge opened.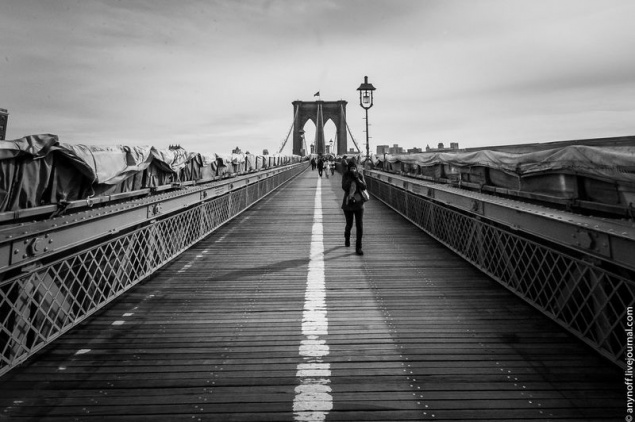 Canvas Brooklyn Bridge created three giant span supported by two towers in the Gothic style. The height of each of them about 83 meters, and at the time of start-up of the bridge, the tower became the tallest building in the United States.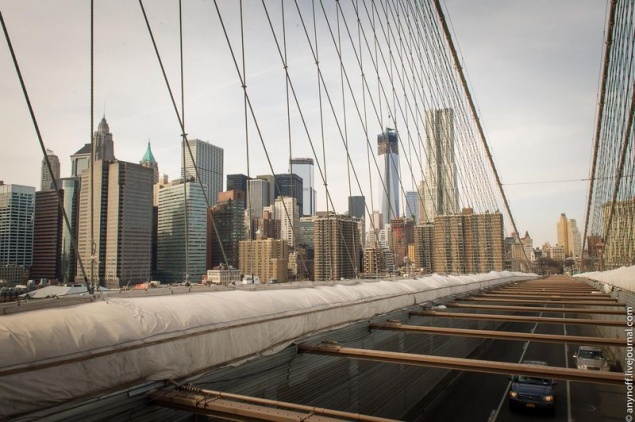 The impressive steel web.