Chanthaburi Thailand (not to be confused with Kanchaburi) - the main wholesale market for gems Asia. Main specialization - sapphires and rubies. But there is everything. It's - street "black dealers' oilcloth bags on their shoulders all these people packed jewels. Stops any.
16 ph © geopoesia.ru via masterok
02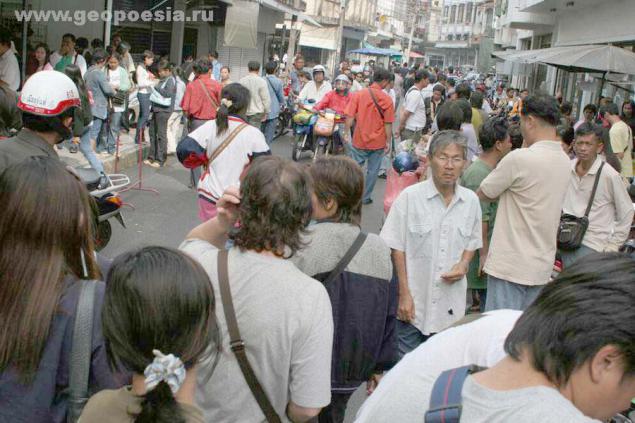 03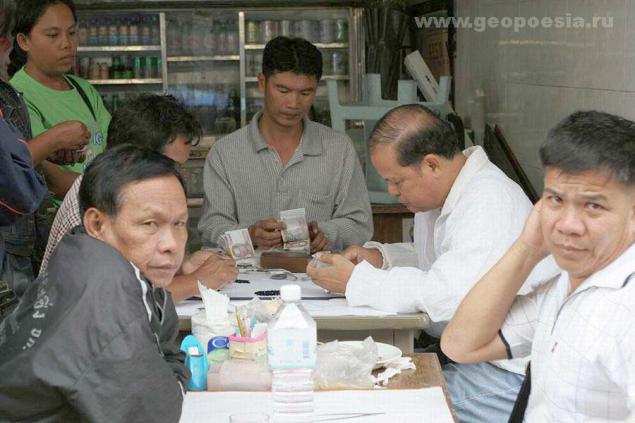 Here, everything is under the control of Thai Yakuza (or "-dz" I do not know). Shooting is not welcome.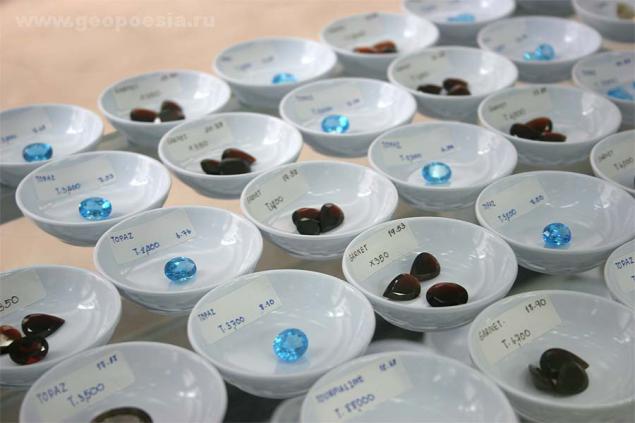 So, let's see ... topaz and garnets. The number on the right - the total weight of the lot in carats, the number on the left - the price (in Thai Baht, we can assume that in rubles, 1 baht is approximately equal to 1 ruble).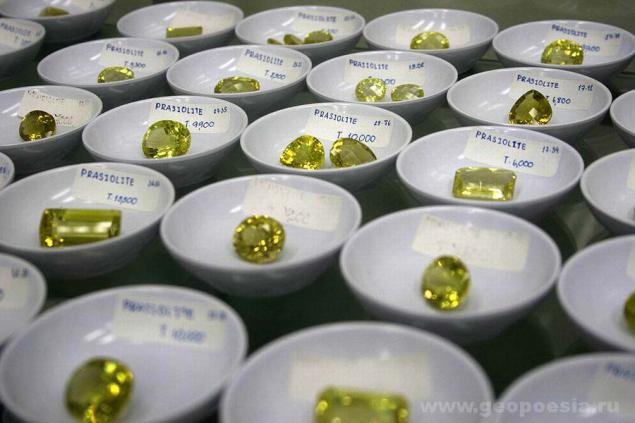 It prasiolity - transparent stones yellow-greenish color. Prior to Chanthaburi prasiolitah I did not even hear.
Blue topaz (photo) and citrines in Chanthaburi. Just do not grab just look at first.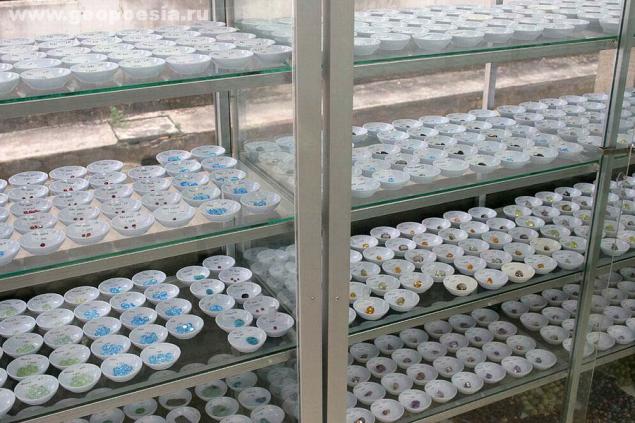 And this is - from horizon to horizon.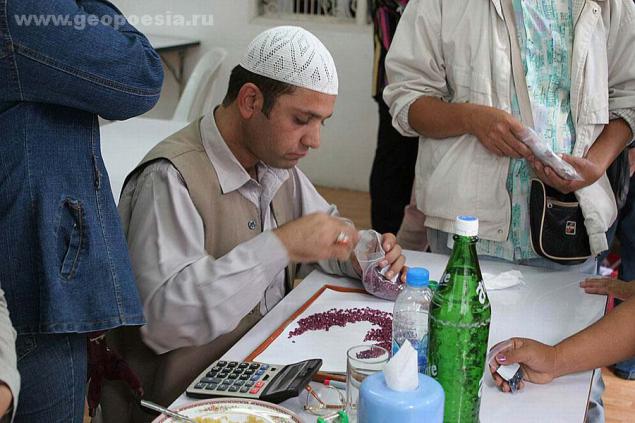 Main wholesale traders (buyers of precious stones) in Chanthaburi - from the Middle East. A local dealer, stood in line for such buyers, he pulls from his pocket a newspaper kulёk and pours from it a hill, for example, pomegranates. A buyer at that time eating. He picks up a fork leisurely noodles and sends it into his mouth, while the other hand stir the pile of stones, and pat, almost without looking at them, nod seller: "I take." Or: "I do not take the next!" And the next climbs into the bag of his sack.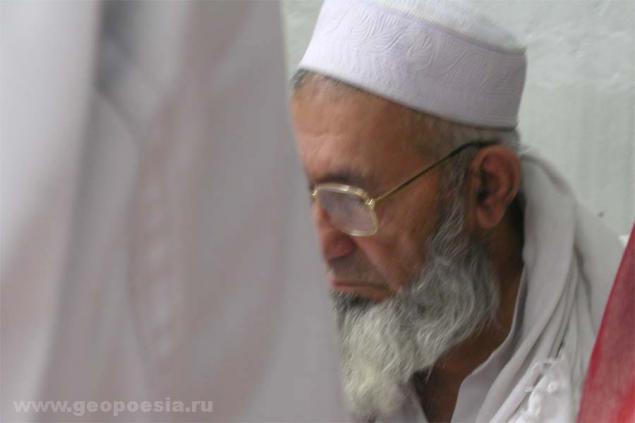 Snapshot on the black market gems how difficult, and so prelstitelna.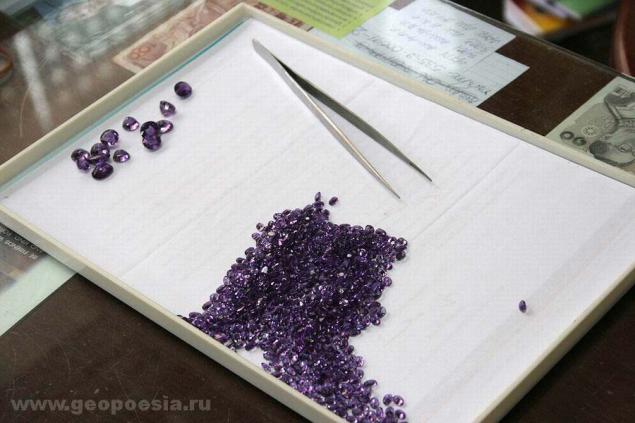 Well, this amethyst. The choice. That is roysya as your heart desires.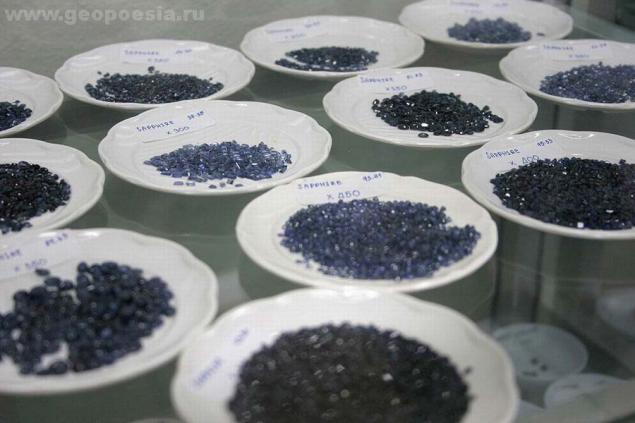 And this is - sapphires. But it is not local, and Cambodian (which are usually green) and even Ceylon (from the blue dark blue) and Tanzanian. It is known that Chanthaburi - the main market of precious stones of Asia. It turns out that not only.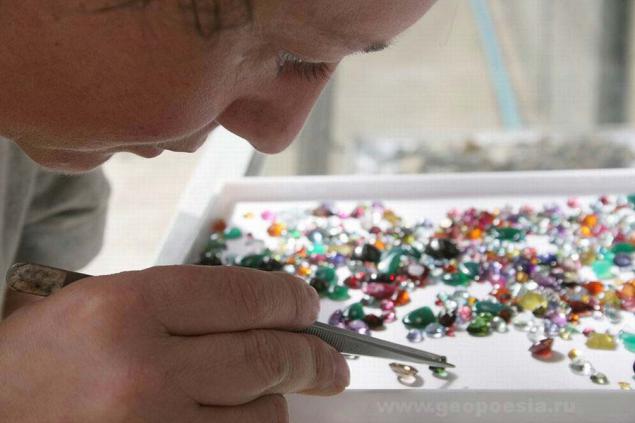 There is also a form of sale - find yourself a stone itself. The tray piled variety of stones, all in one price (say, five dollars). Copa, choose. Maybe that you're lucky and you find a diamond of pure water two carats. Here we, for example, has carried on a clean chrome-diopside and a half carats.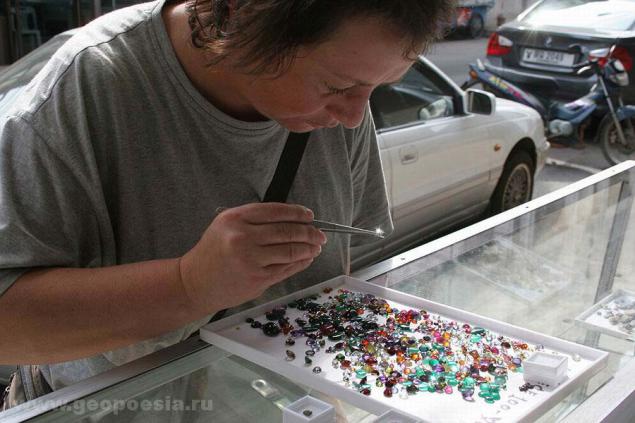 Generally speaking, we want to take everything.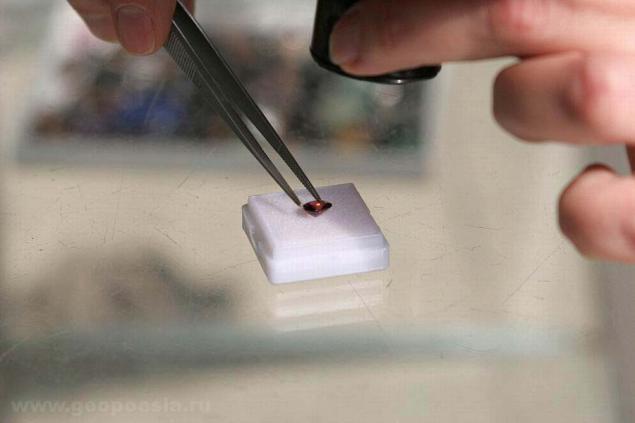 Second chance: pink tourmaline, and decent. Take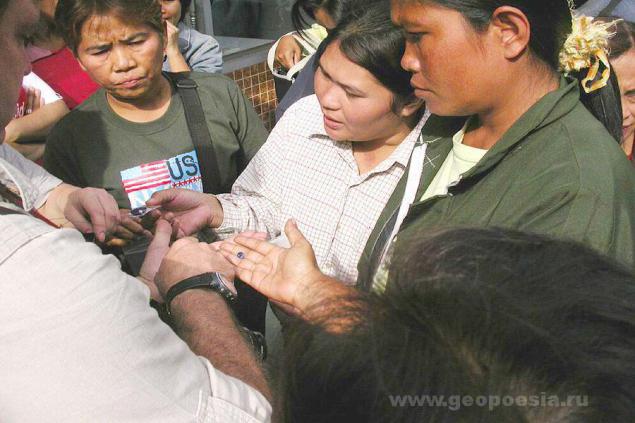 But the most interesting thing on the black market in Chantaburi, where there is a sale of precious stones, it is not digging in the collapsed, and work with people. Now we are concentrating on sapphire (local, Ceylon do not take). Stones are inspected, rejected, or drop into the gutter full of dirt under her feet (literally) gets out of it, examined again approved or remarriage, called the price, called the counter price (ten times lower than the starting), called weighted price, etc. .P. A living thing. The only thing - we need appliances. At least 30-fold magnifying glass.
The fact that the top - it is a fake, synthetic Taiwanese blue sapphires. This clearly and without any instruments, it is enough to arm one only common sense. The trouble is that it is gambling, and common sense here at some point fails. And yet, get at such a moment in strength, stop and ask yourself - and you are all in the world of sapphires the size of an ostrich egg and a value of 100 (say) dollars? They say that every man falls in life only one chance and you can not miss? Well, do whatever you want. We did what we could.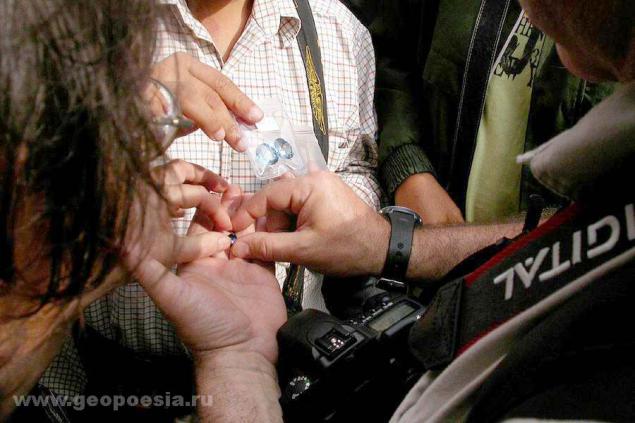 Source: